For the past couple of weeks, I've been using a Surface Laptop SE from the "consumer" point of view. I purchased one out of curiosity to try out the Windows 11 SE operating system and came to some interesting findings from the Windows and Surface fan's point of view.
But it's important to note that this device is the first Surface specially made for K-8 students with some unique features just for education. That's why Microsoft recently reached out to me and provided me with a sample tenant so I could review the Laptop SE from the student's point of view.
With the sample tenant, I gained access to some features that I didn't have access to before when using the Surface Laptop SE with a personal Microsoft account. So, here's a look at what students and teachers can get with Windows 11 SE on the Surface Laptop SE.
Educators & teachers
I'll start first with teachers and educators. This goes back to how my editor Kip dubbed the device as "no-frills." The Surface Laptop SE is a device that's meant to be distraction-free. It's simple, only works with apps approved by IT admins (and Microsoft,) and is also safe, since it blocks student access to core system functions like Command Prompt.
The biggest point of the simplicity is the pre-installed learning applications built into each Surface Laptop SE system image. These include Minecraft, Flipgrid, full-blown Microsoft Office, as well as the Microsoft Edge browser. Microsoft even removed the Widgets experience in Windows 11 SE, to help remove distractions from students.
Note that full-blown Office is a huge deal in this case on the Surface Laptop SE. It's not a user-based license, but rather a device-based license. So, if a device gets handed back to a school from a student, an IT admin can hand it back to someone else in fewer steps with the school's Microsoft 365 licenses.
In providing me with a sample education tenant, I did get access to some additional apps on my Surface Laptop SE that I didn't have when using it with a personal Microsoft account. Only IT admins can download and install apps directly to Windows 11 SE devices, but the sample tenant automatically installed these for me.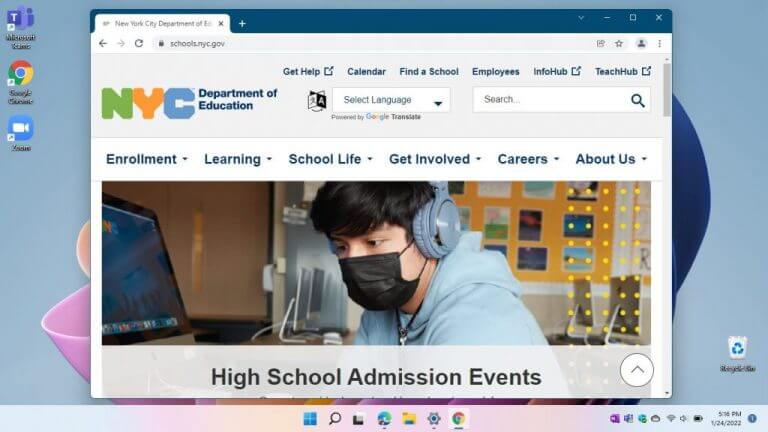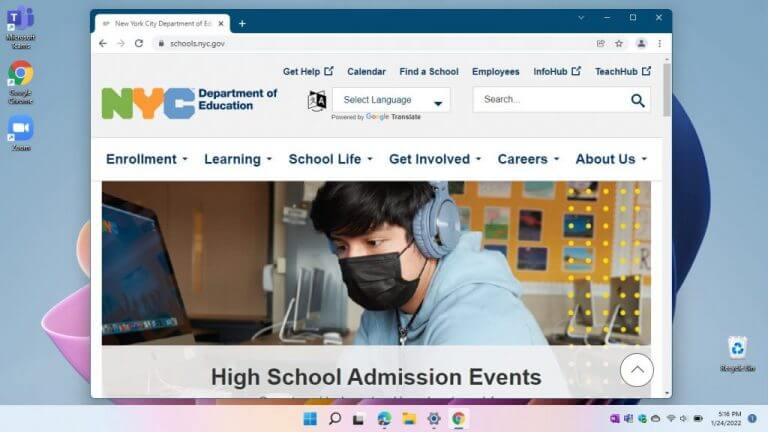 Clearly, Microsoft wants to give schools and educators a choice with Surface Laptop SE and Windows 11 SE. I experienced this when both Zoom and Chrome loaded up and worked fine once my Laptop SE was configured with a sample education tenant.
Yet Windows 11 SE also delivers broad support for web-based and third-party apps, including the most common test-taking, accessibility, content filtering, and classroom orchestration apps. Windows 11 SE also offers up compatibility with Chrome extensions and other online tools.
Students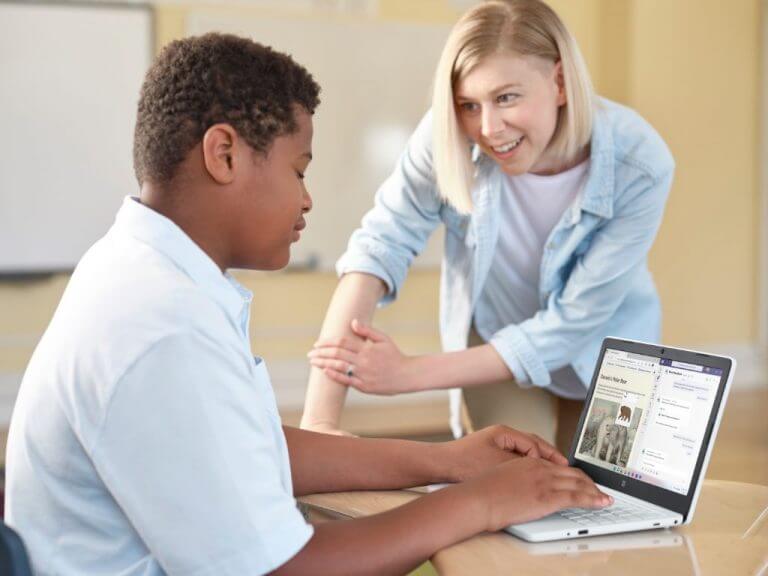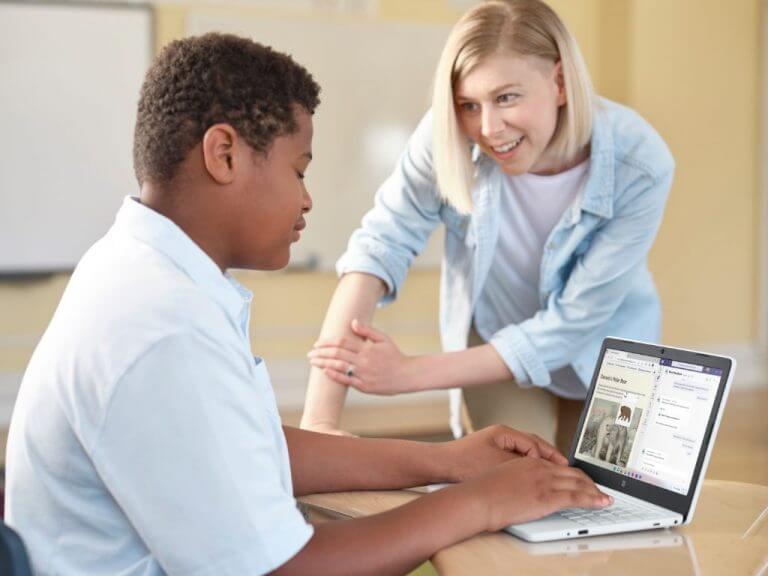 For students, there are three core things that make Surface Laptop SE great for education. This includes online and offline capabilities, keeping focus, and battery life.
I'll start with online and offline capabilities. Students can begin a homework assignment in OneNote, PowerPoint, or Word at home, without internet access, and then have it sync to the cloud once the internet is available. Even when online, everything is saved to the cloud on Windows 11 SE. I tried this out by toggling my internet connection off, and typing in Word, only to have it sync up to my OneDrive later on.
Now, for focus. These are some of the things I've already got to when talking about Windows 11 SE from a consumer's point of view. In the Start Menu, students can see recommended files to quickly access documents and assignments. It's different from regular Windows 11 in that it is limited to four options.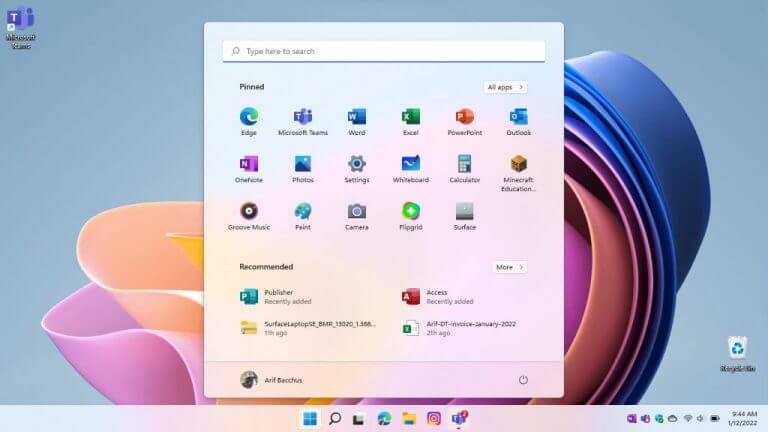 Another thing in this area is apps launching in full screen, for a distraction-free experience. That then fits in with the limit on Snap Layouts. There are only two apps that can be snapped at a time. This fits well with common apps like Edge and PowerPoint.
Finally, for battery life, Microsoft promises up to 16 hours based on typical Surface device usage. This is one of the greatest strengths of the Surface Laptop SE as 16 hours is more than enough for a student to make it through a school day, and then go home with a device. As I've said in my time with the Laptop SE, this is very much more than true.
Other education features
Windows 11 SE and Surface Laptop SE are just two ways that Microsoft has gone all-in on education. There are many other features that the company has which put students and educators first. This includes reading progress in Teams, which enables students to practice their skills in a secure, student-centric environment. There's also Immersive Reader, which helps make content easier to read and understand for students. There's even Microsoft Translator which is embedded in Teams, and Education insights, which provides educators real-time analytics on student engagement.