Windows 11 brings many big changes and one of those involves the Start Menu. Now in the center of the screen and with static icons instead of Live Tiles, a lot of people aren't too keen on the big redesign. If you're one of those people and prefer to tweak Windows 11 beyond what Microsoft currently allows you to do, then you might want to check out Stardock's latest product, Start11.
We were provided a review code by Stardock and have been playing around with the beta experience over the past few days. Start11 promises to help you restore the Classic Start Menu so that Windows looks and feels more like the way you want. But does it live up to the hype?
Start Menu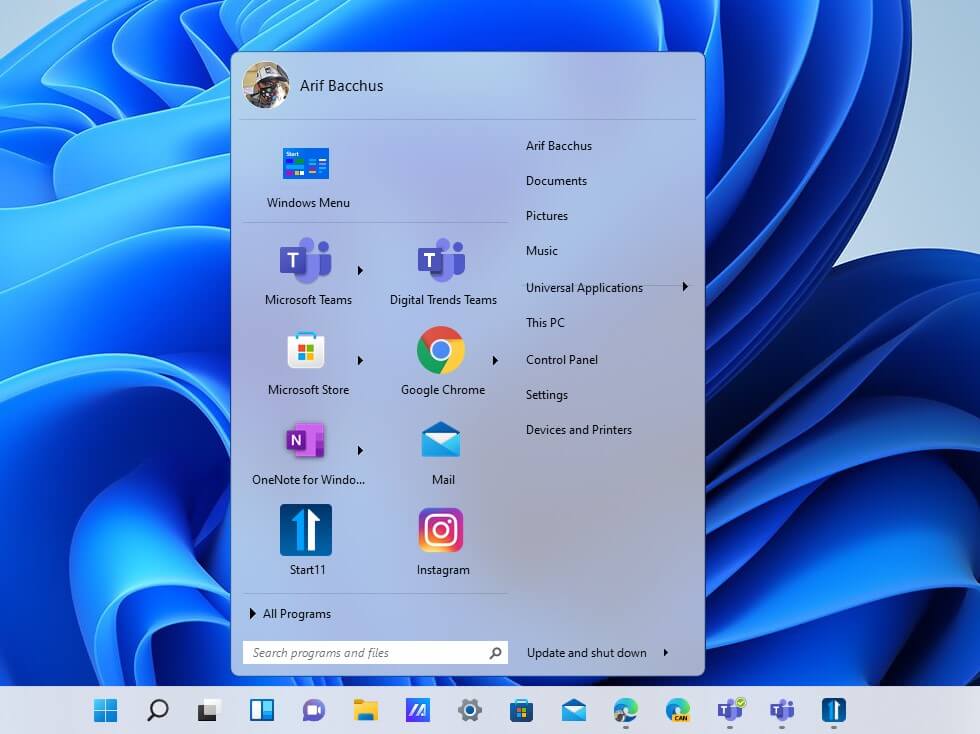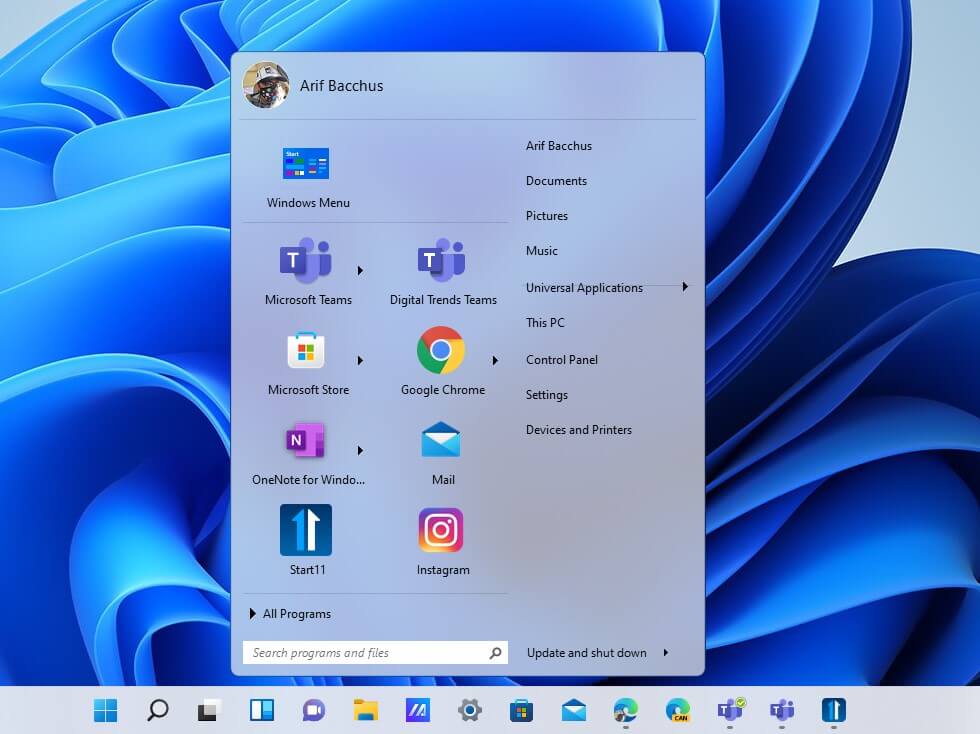 The core experience of Start11 revolves around customizing the Start Menu. In my hands-on time, this ended up being my favorite part of the app experience. There are many levels of controls here, from bringing back the Windows 7 style menu, to a more modern style many that blends Windows 7 elements with Windows 10 elements.
You even can hide your profile icon, and change visual settings like the color, font, and icon sizes. Of course, there is the option to move the Taskbar to the left, too (though Windows settings let you do this, too). I swapped my settings around to make the icons a bit bigger, and show the icons as a grid rather than a list.
The best part of it all? You can adjust the menu transparency a bit and take Microsoft's Fluent Design to new levels and get a true glass-like feel. You even can use a custom texture if you want.
Point is, all these controls go beyond what you'll find in the Windows 11 settings menu. There you only can swap backgrounds, accent colors, and windows titles, and border colors. Start11 puts you in full control of how you want your Windows to look.
Taskbar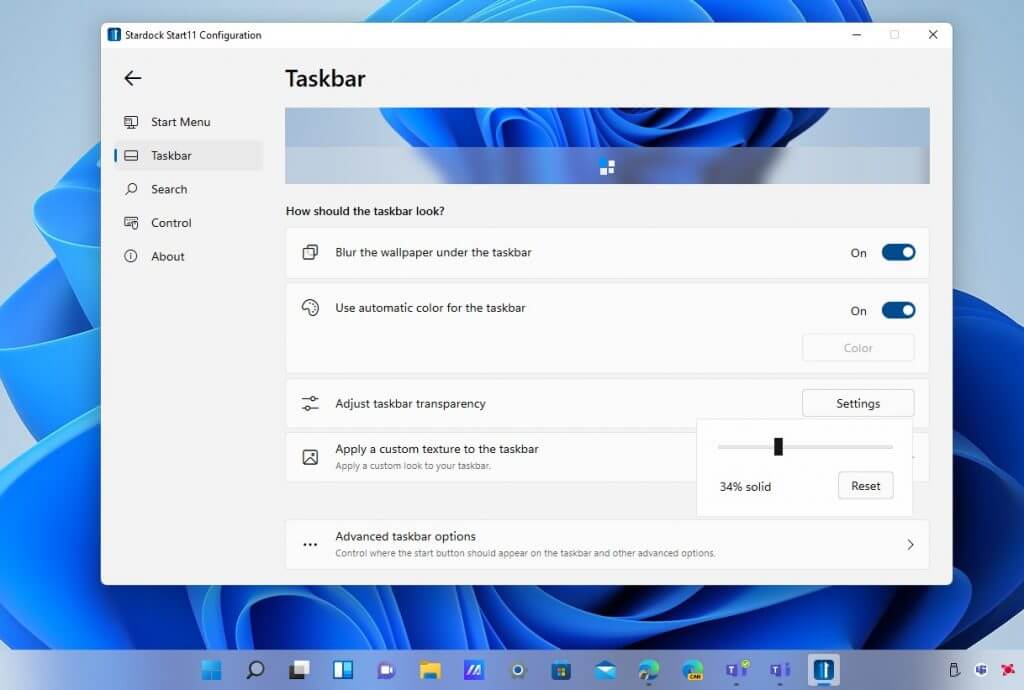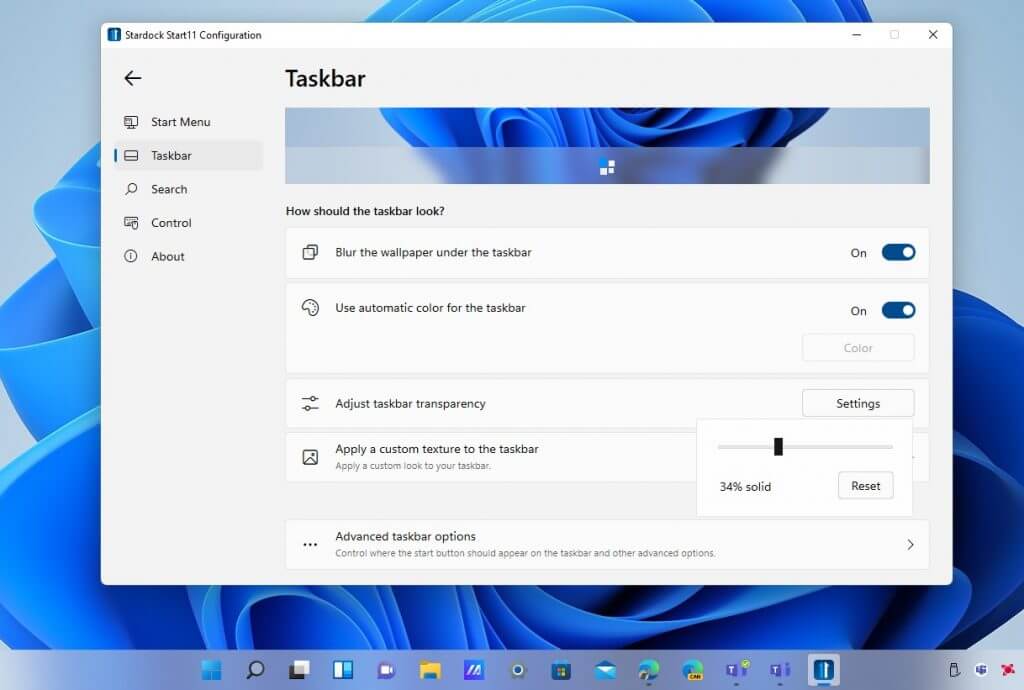 Swapping out the Windows 11 Start Menu for Start11's take is a completely optional thing. If you like the way it looks, you can keep your current Start Menu by choosing "Use the Start11 Start Menu" to off in the settings menu. During one point of my tests, this is what I ended up doing. I wanted to change the Taskbar instead of the Start Menu.
In changing the Taskbar, there's a couple of cool controls. You could blur the wallpaper under the background, choose your own custom color for the Taskbar, and even adjust its transparency. Seeing the Windows 11 Taskbar 100% transparent is quite interesting as it makes it feel like old-school MacOS. You even can set custom background textures, too.
Search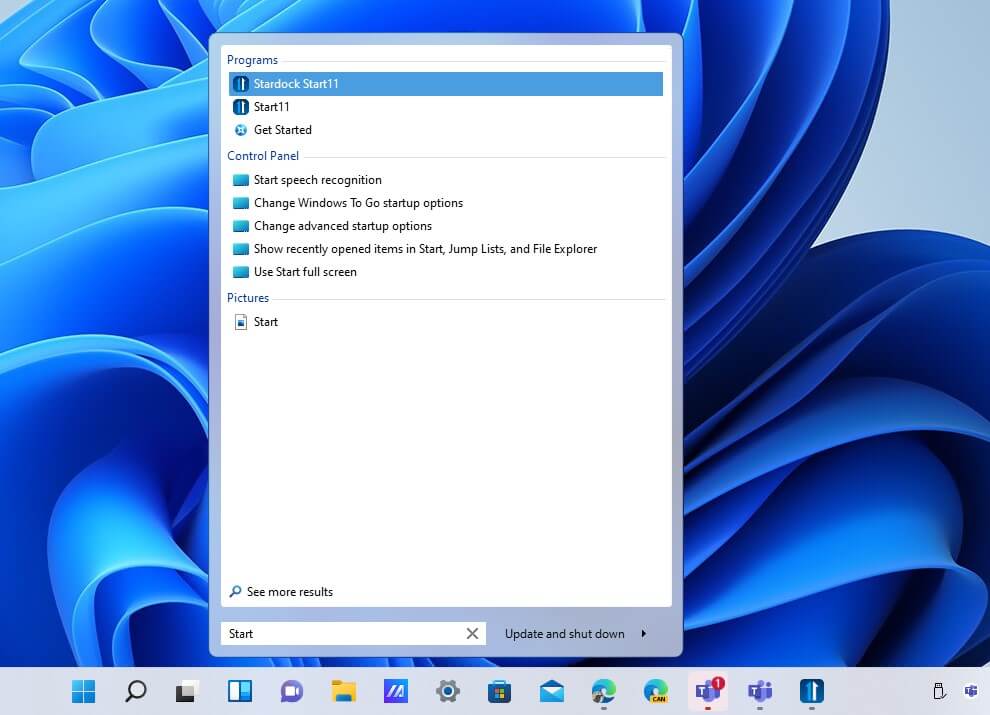 Search is one of the central experiences of Windows 11, as Microsoft brought a new search icon. Start11, though, brings back the traditional search menu you might be familiar with from Windows 7. The universal search lets you find desktop applications and other quick settings. You also can show search result filtering icons, search file contents and names, search the internet. Overall, it's quite speedy and works just as fast as the native Windows 11 search feature.
Controls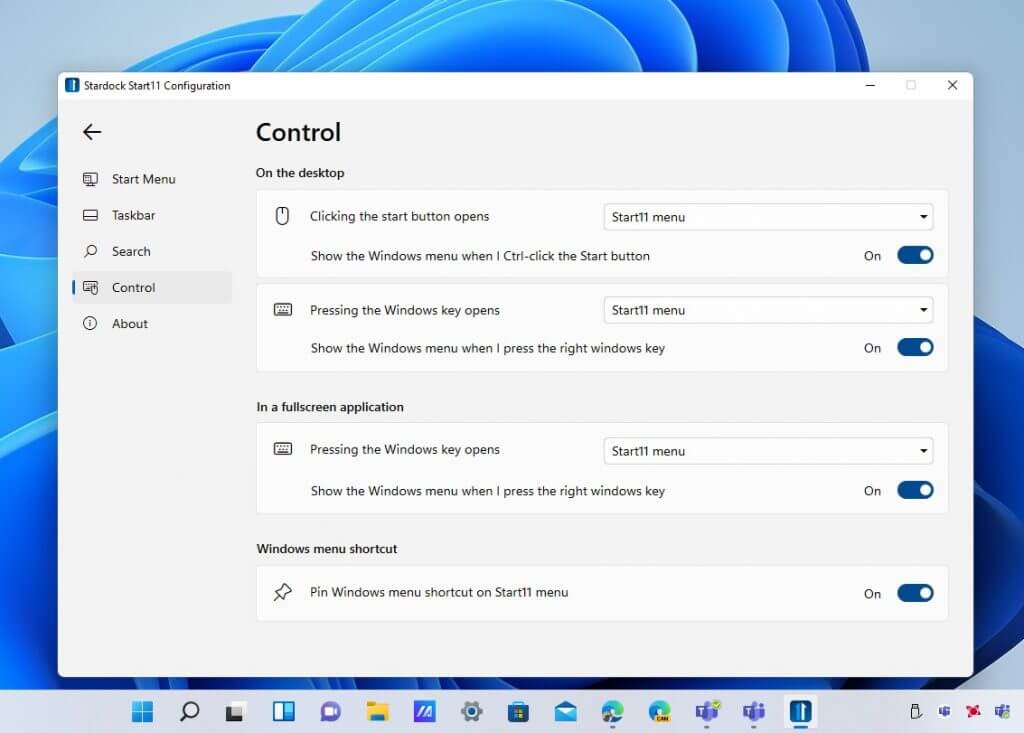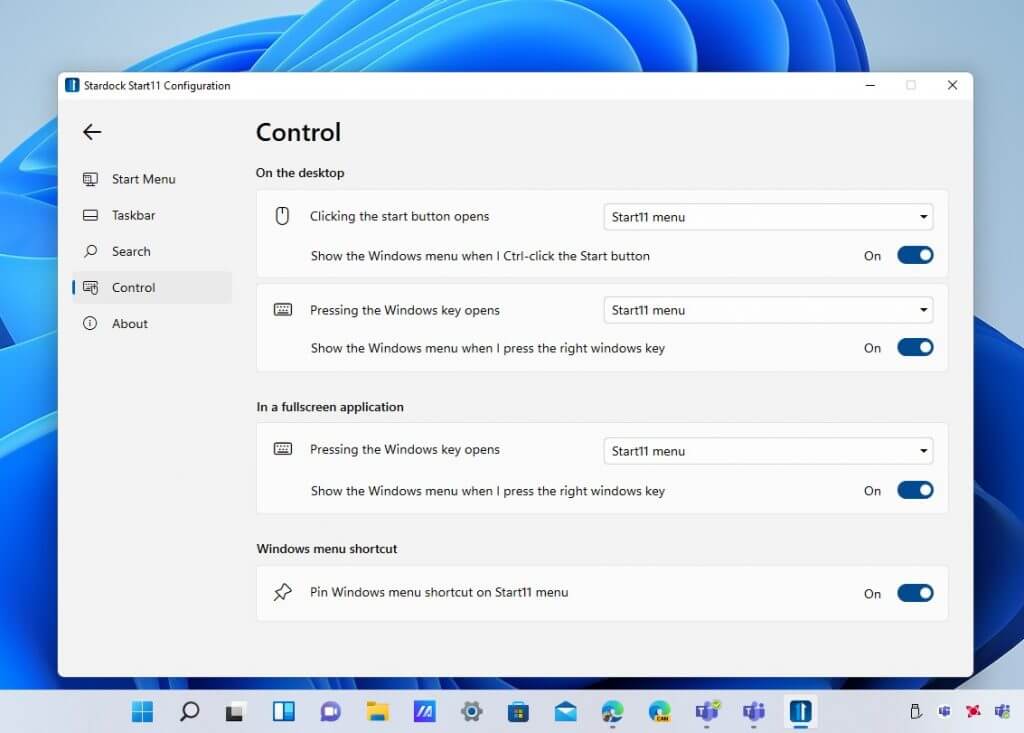 The final core area of Start11 has to do with the ability to control the settings. You can configure the Start button or Windows Key to open up only the Windows 11 Start Menu, or the Start11 menu itself. There are also tons of other settings scattered throughout the app which can help you make Windows your own. It's really appreciated, as the controls can go very in-depth when you need them.
More on the way soon
Start11 is currently in beta, so there's still a lot of other features to come at a later point. You can buy the app today for $5. Stardock tells me that some of the other planned features include faster search with more detailed search results, the ability to perform math problems in the search box, more styling options, and productivity features. We also reached out to Stardock for a more in-depth interview to hear more about the engineering behind Start11. So be sure to keep it locked to OnMSFT for more heading into the future.