Capcom's Resident Evil 3 remake is out today, launching a year after the critically-acclaimed remake of Resident Evil 2. The latter was a huge best-seller last year, and it's safe to say that Capcom had a lot of pressure on its hands to not disappoint fans of the survival horror franchise.
The original Resident Evil 3 game launched back in 1999 on PlayStation, just a year after the blockbuster that was Resident Evil 2. Both PlayStation games were later ported to many other platforms including PC, and the series went to become one of Capcom's most valuables gaming IPs over the years. As you may know, the franchise went to give birth to a series of books, Hollywood movies, animated films, and a Netflix series is also in the works, though currently in limbo.
A someone who keeps fond memories of the original Resident Evil trilogy on PlayStation, I was wondering if Capcom could reiterate the success of the Resident Evil 2 remake this year. Fortunately, Resident Evil 3 does not disappoint, though fans of the original game may be disappointed by some of Capcom's changes in this remake.
A fascinating story
For those unfamiliar with the Resident Evil series, it's a franchise that truly defined the survival horror game genre in the late 90's. The original Resident Evil game was a claustrophobic adventure set in massive mansion inhabited by zombies and various other monsters, and Resident Evil 2 and 3 later moved the action to an urban setting during a much more serious zombie outbreak. But before getting to the story of Resident Evil 3, let's talk a bit more about the story of the original game first.
Resident Evil 3's protagonist is Jill Valentine, the elite cop and was one of the two playable characters in the original Resident Evil game from 1996. The first episode tells the story of the "mansion incident" that happened in July 1998 in the fictional Arklay mountains, near the fictional American town Raccoon City. Following reports of mysterious murders and a "cannibal disease" spreading in the mountains, Raccoon City's authorities sent Jill Valentine and the rest of its S.T.A.R.S. (Special Tactics And Rescue Service) elite team to investigate the situation.
What succeeds is the discovery of failed experiments made by the mysterious Umbrella corporation, a pharmaceutical company secretly developing biological weapons. Umbrella used this "mansion incident" to get useful battle data about its creatures, though Jill Valentine and some other S.T.A.R.S members manage to survive and escape, not without destroying the mansion, Umbrella's lab, and all evidence of the company's illegal experiments.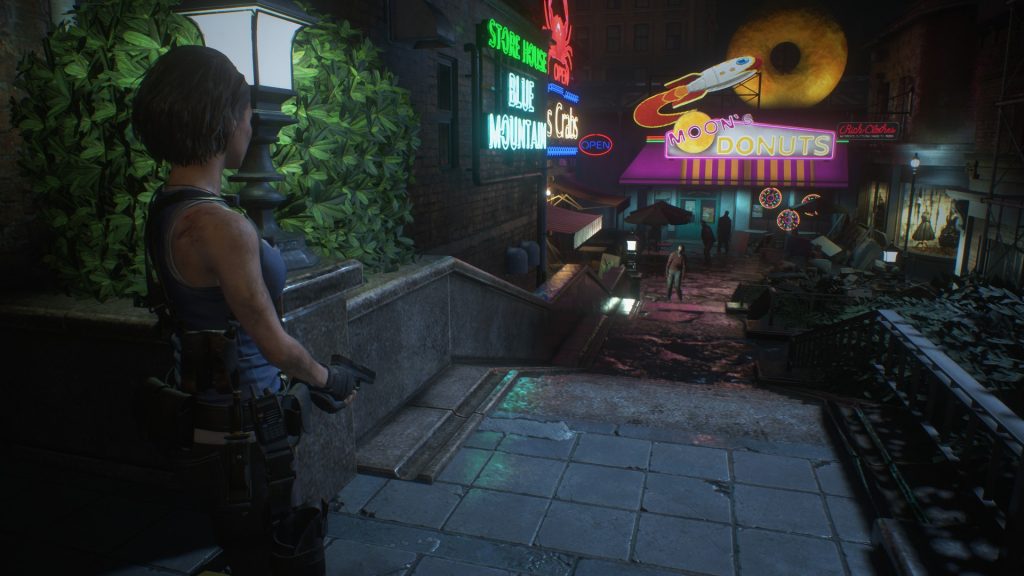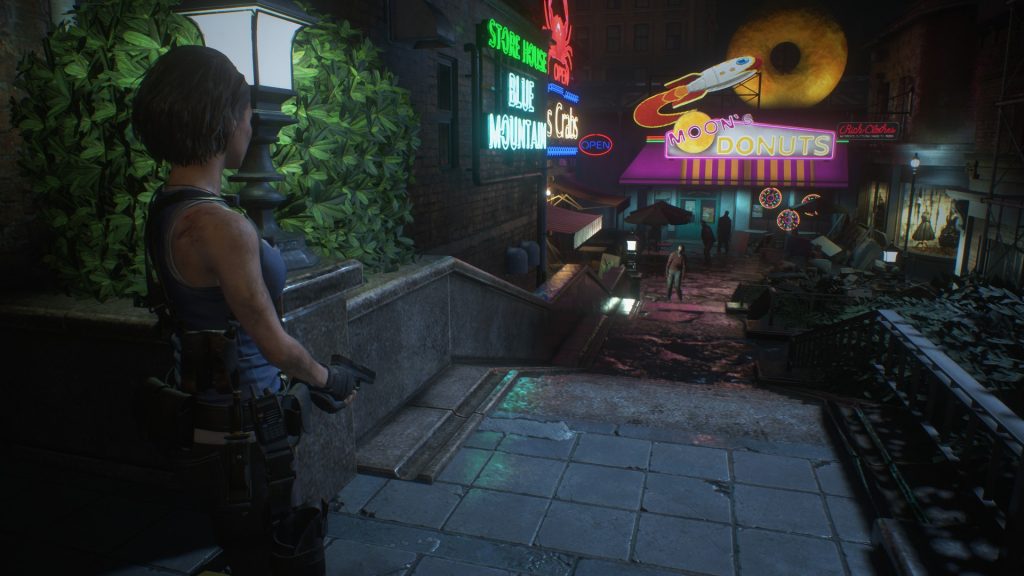 Resident Evil 3 is set two months after the events of the original Resident Evil game, and it's also set in the same timeline and location as Resident Evil 2. Racoon City's local establishment is now on Umbrella's payroll, and the corrupt government also helped to cover up for the "mansion incident" that happened two months earlier.
At the beginning of the game, Jill has been suspended from S.T.A.R.S. and is hiding in Raccoon City, afraid that the Umbrella Corporation is now looking to eliminate all survivors of the mansion incident. While she's planning to escape the city to continue her own investigations on Umbrella's activities, a new virus outbreak hits and starts to turn all of its citizens into zombies. At the beginning of the game, you'll see the Umbrella corporation using this chaos to deploy a new experimental bio-weapon called Nemesis, which has been programmed to track down Jill Valentine and all other surviving S.T.A.R.S. members.
A more action-focused Resident Evil game
Just like the Resident Evil 2 remake last year, Resident Evil 3 abandoned the tank controls, fixed camera angles, and pre-rendered backdrops from the original trilogy to become a full-fledged third-person shooter. And just like it was on its predecessor, the gunplay is really excellent. Shooting zombies and monsters never gets old, with all weapons providing a satisfying sense of weight and intensity.
Compared to the Resident Evil 2 remake, Jill can now use a dodge move to avoid enemy attacks, which when perfectly executed will also slow down time for a second to let you adjust your next shot. Executing a perfect dodge is really satisfying, though it will take you some time to master it.
Another difference with Resident Evil 2 is that your knife is now unbreakable, making full "knife runs" possible for hardcore gamers. However, you can no longer use your knife to automatically push back zombies when they grab you: it's now dodge or nothing.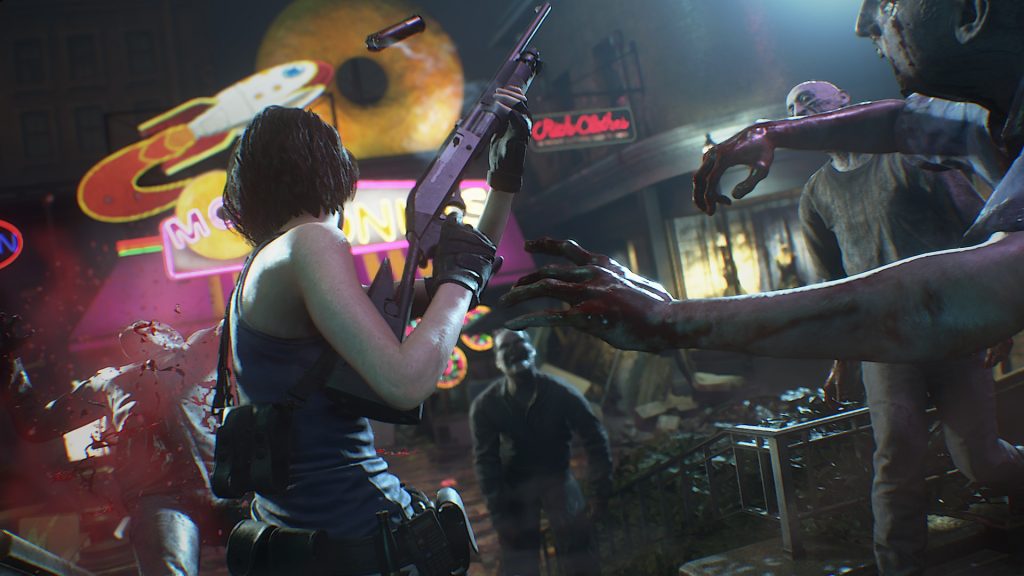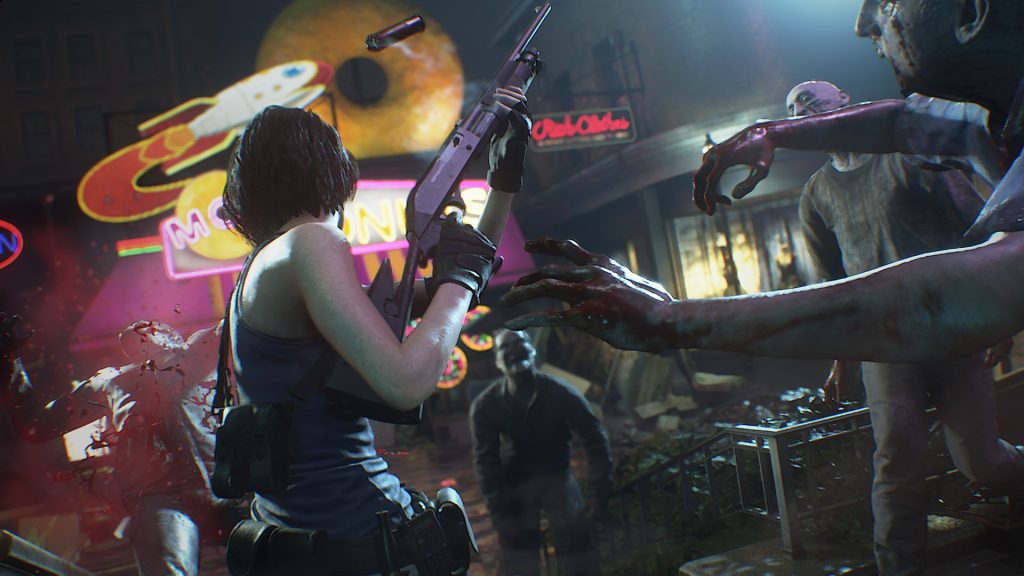 Resident Evil 3 is still a survival horror game, but you'll rarely be out of ammo. You can still craft some yourself if you find the necessary resources, and you can also find mods to upgrade your weapons over time. The urban setting means that you will encounter lots of zombies, but you'll often find explosive tanks or electric transformers in the streets of Raccoon City to help you get rid of them more easily.
During the game, Jill also crosses the path of Carlos Oliveira and his comrades from the Umbrella Biohazard Countermeasure Service, who despite their military equipment appear to be overwhelmed by the zombie outbreak. Even though Carlos is working for Umbrella, the dramatic circumstances will push Jill to team up with him.
You can play as Carlos during some sections of the game, including a comeback to the Raccoon City Police Station previously visited in Resident Evil 2. Carlos has different weapons including an assault rifle, and I'd say his sections are a bit more action-oriented. If Jill and Carlos are both pretty hard-boiled, Carlos's cocky humor helps to make him a great supporting character.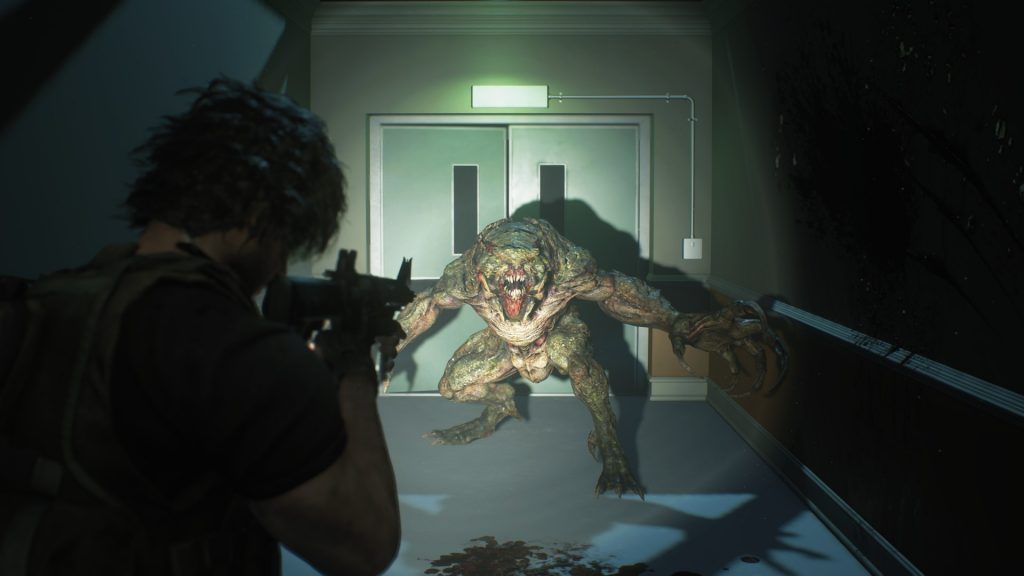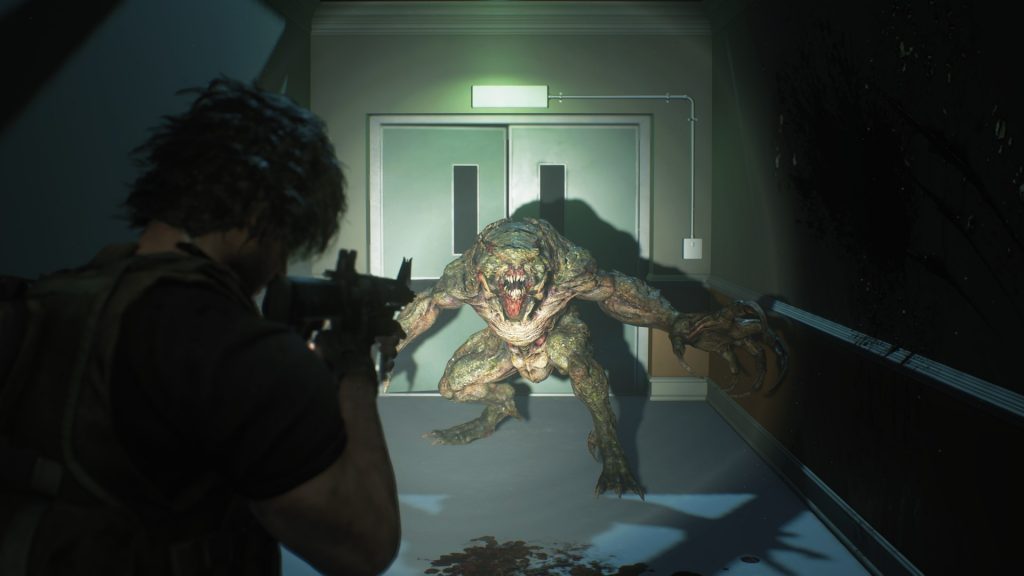 The Nemesis is still quite terrifying
Umbrella's Nemesis bio-weapon was quite scary in the original Resident Evil 3 game. Think about an unkillable Terminator-like character that can run pretty fast, use weapons like a rocket launcher, and follow you across different areas. Even though you can knock him down with your most powerful weapons, it was often preferable to keep your ammo and just run away.
In this remake, Nemesis' apparitions are still scripted, but I'd say the element of surprise is still present in this remake. Nemesis can still run pretty fast, and he can also jump right in front of you to block your escape, or use tentacles to grab you when you're too far away. Fortunately, you can distract Nemesis with a well-placed grenade or a series of headshots, though he remains unkillable. There are some moments in the game where you can't escape him and Nemesis will then act as a boss, but I won't spoil anything here.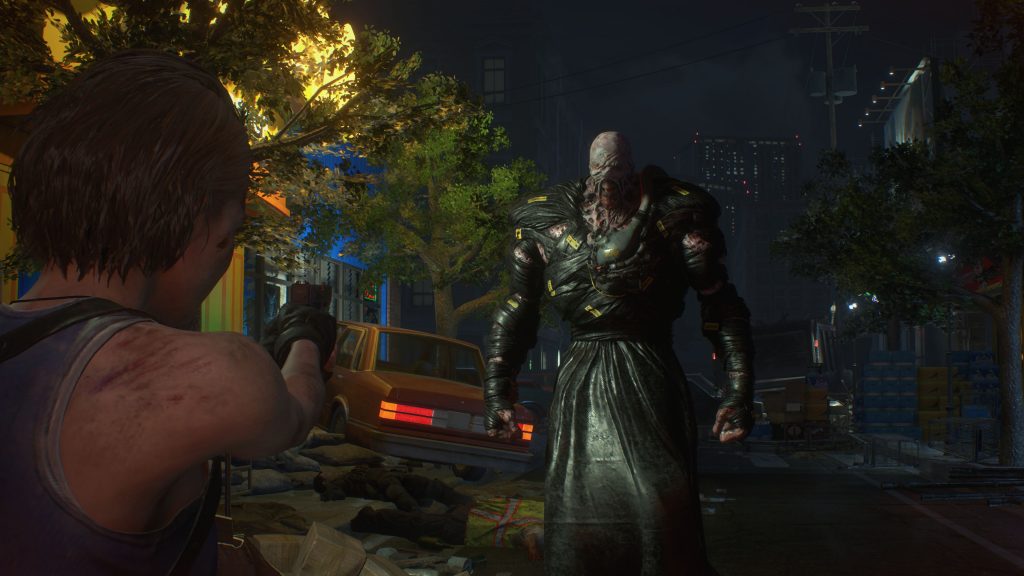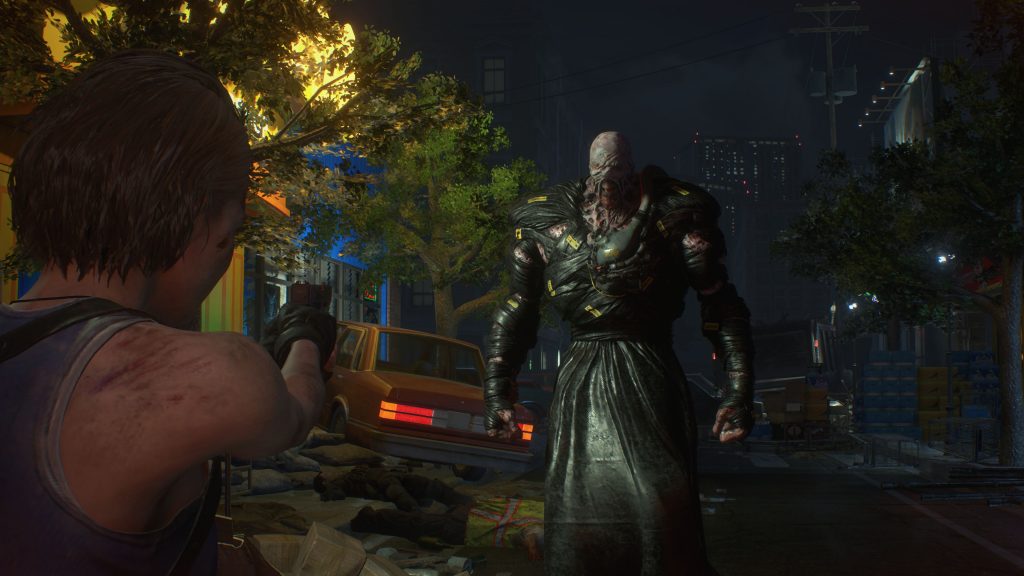 Resident Evil 2 had a similar unkillable character with Mr. X, another Umbrella bioweapon that hunts you down in the Raccoon City Police City Station and other areas of the game. Mr. X was probably a more scary character as his haunting presence could be felt in a more direct way: You could hear his footsteps from other rooms, you could also hear him opening and closing doors, and you pretty much had to look for an escape route every time Mr. X came close to you.
Nemesis is smarter and faster than Mr. X, and you'll likely die a couple of times because him. However, if you master the dodge move and keep some grenades around, Nemesis shouldn't be too much an issue. Resident Evil 3 isn't more difficult than Resident Evil 2, though the game certainly isn't a walk in the park either.
Capcom's RE Engine continues to shine
As we're nearing the end of this console generation, Resident Evil 3 is certainly one of the best-looking games you can play on Xbox One this year. The game still uses Capcom's own RE Engine, which really shined previously on Resident Evil 7, the Resident Evil 2 remake, as well as Devil May Cry 5.
Resident Evil 3 targets 60FPS on all consoles, and the Xbox One X version is the only one to support native 4K. However, compared to Resident Evil 2 which ran at a locked 60FPS with a 1620p resolution on Xbox One X, the move to native 4K for Resident Evil 3 comes with a performance cost on Xbox One X.
I did notice some frame rate dips here and there during my playthrough, but hopefully this is something Capcom can improve in a future patch. "Capcom is definitely aware of the fan feedback with regards to Xbox performance, so they may look into providing a solution sometime after launch," a company's spokesperson said to Digital Foundry this week.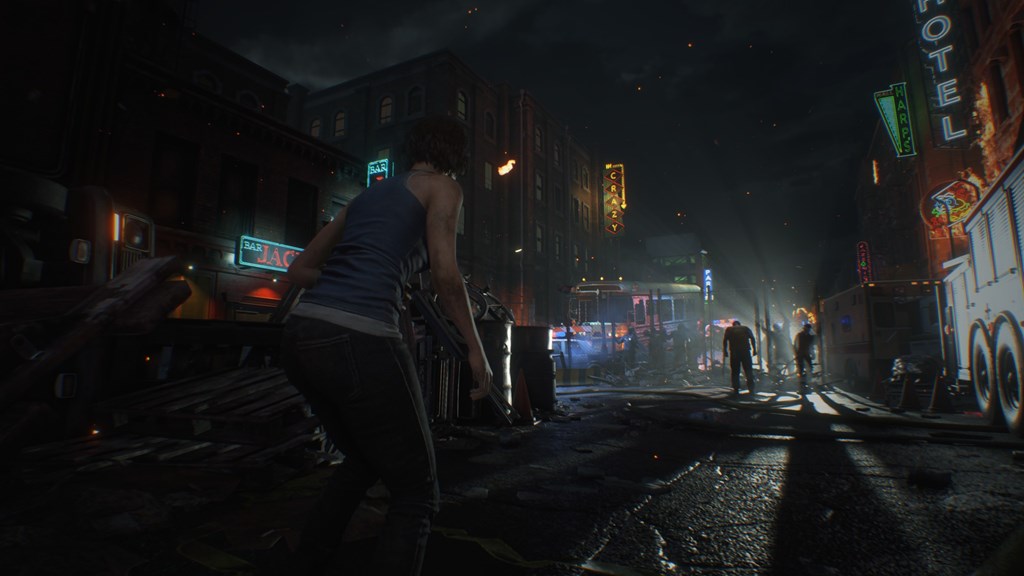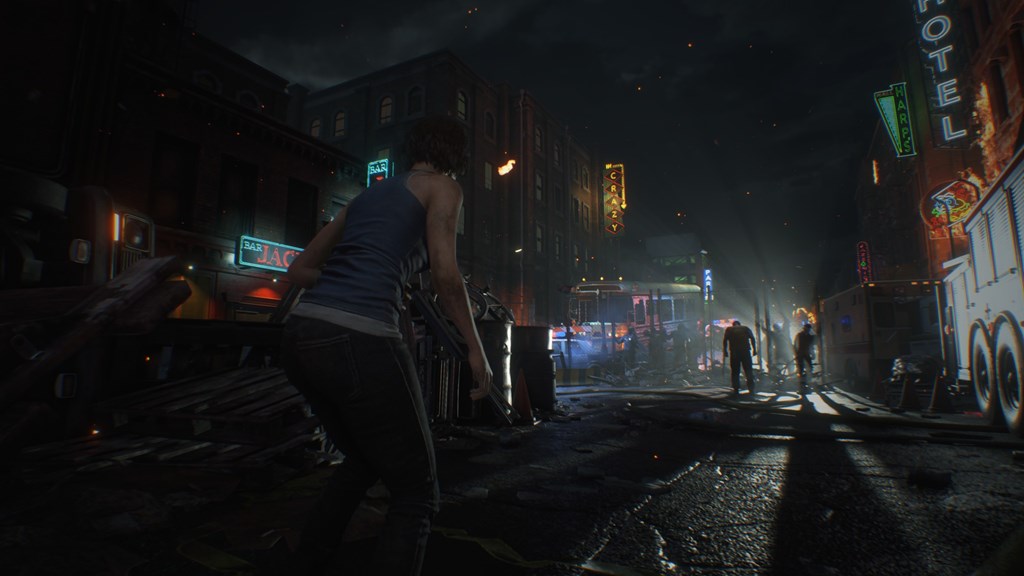 Overall, the artistic direction in Resident Evil 3 is pretty tasteful. There's a real attention to detail, and I couldn't stop looking around when walking in the streets of Raccoon City with Jill. The game also supports HDR, and lighting effects coming from glowing neons, cars and building on fires should make your jaw drop a couple of times.
The character design is also pretty great. Nemesis' face is truly terrific, and I also really like how Capcom refreshed the look of its iconic heroine. Carlos' redesign also got some attention, and his very detailed, slightly wavy hair is something that's rarely seen in video games.
Zombies also look better than ever, even after being riddled with bullets. Just like in Resident Evil 2, every shot will leave its mark on zombie corpses, and it's too bad that dead bodies sometimes disappear where there are just too many of them on the floor.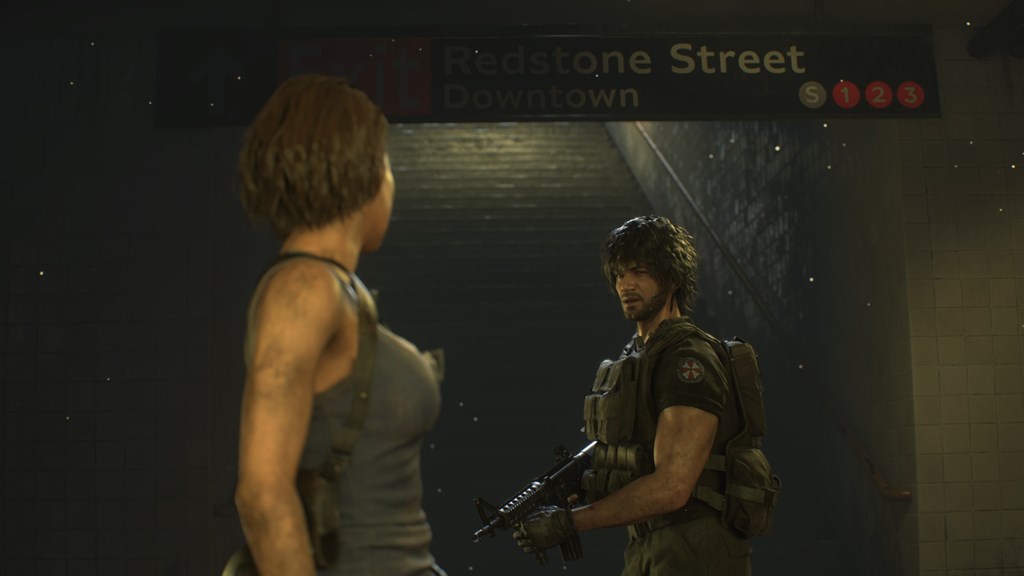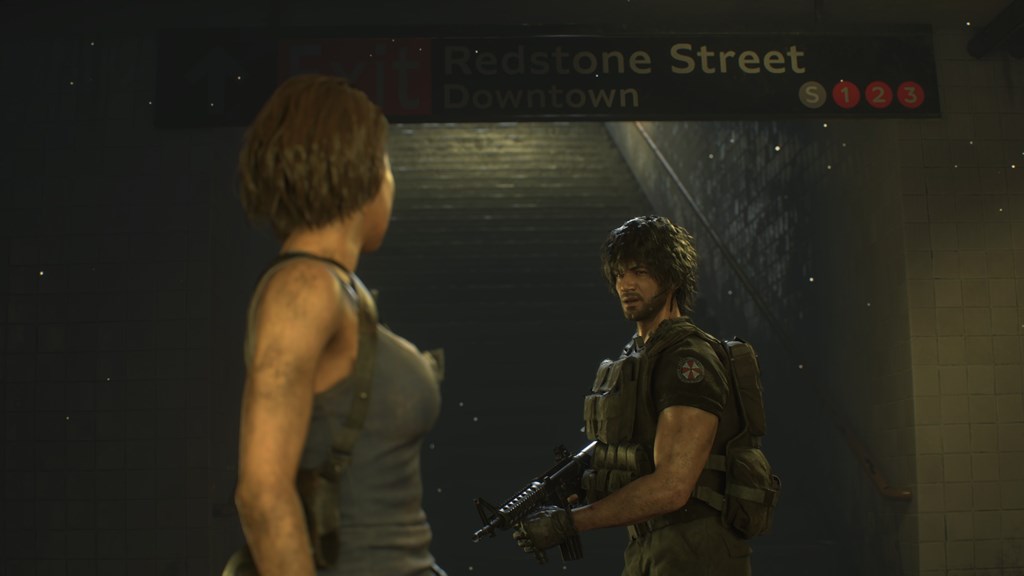 A very short adventure
Compared to the original Resident Evil 3 game and the Resident Evil 2 remake from last year, this Resident Evil 3 remake is unfortunately pretty short. Even though I took my time to explore everything in the game, I finished it in five and a half hours in Normal difficulty, which is indeed pretty short for a $59.99 game.
I didn't remember the original game that well, but you should be aware that several sections have been removed in this remake, though I won't spoil anything. Capcom also didn't keep the original game's branching narrative, which offered opportunities to make choices at certain points in the story that could alter your playthrough.
The story cuts were not really a problem for me, and I also had no problem with the game having more action sequences and less puzzles. The game felt like an incredible rollercoaster, which for me was just as enjoyable, if not more, than the Resident Evil 2 remake. Resident Evil 3 remains a very linear game, and there's also less back and forth sequences compared to previous games, but again, this was a welcome change for me.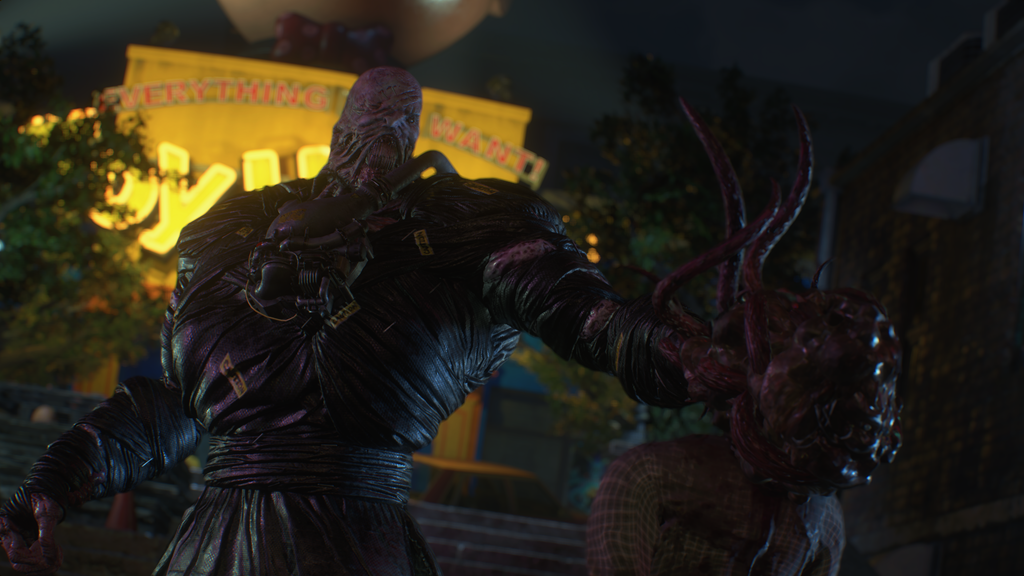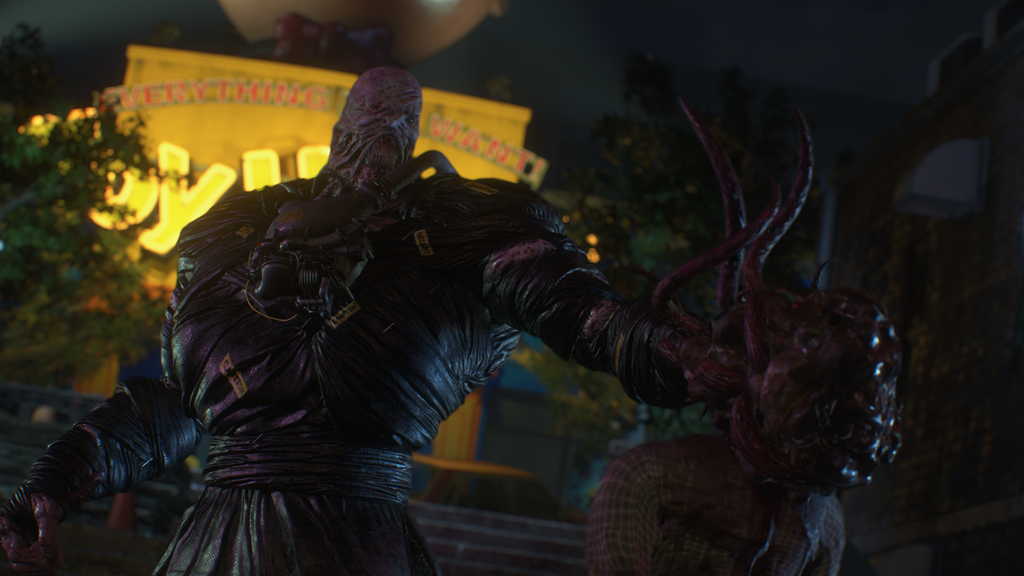 Resident Evil 3 also dropped the original game's Mercenaries mode, which has been replaced by the companion game Resident Evil: Resistance. The latter is an asymmetrical multiplayer game where a team of 4 survivors with unique skills must work together to escape traps set up by a fifth "Mastermind" player.
Unfortunately, I didn't spend much time on Resistance as there weren't a lot of players online when I wrote my review. I have to say I didn't really have a great time with it because of some lag issues, but I think it could really find an audience as a free-to-play game. For now, unfortunately, you can't purchase it separately.
Overall, I had a really great time with Resident Evil 3, and I think it may be one of the best-selling titles of 2020. This game really left me wanting for more, and I think Capcom managed to make a great remake from a game that wasn't really the most popular in the series in the first place.
Of course, hardcore fans will likely be disappointed to see that this remake skipped many segments from the original game, but I think what Capcom did works really well, and there's some great fan service as well. Even though it's a short game, you can still get bonus weapons and other perks if you finish it in higher difficulties. In the end, I think it's pretty much a must-buy for fans, and an excellent game for fans of third-person shooters with a great story.