During its big Surface refresh event in New York yesterday, Microsoft unveiled a plethora of devices updates and even entered into a new wearable category that's in hot contention as of late.
Surface Pro 6
There was the reveal of the latest entrant to the Surface Pro family with Microsoft's Surface Pro 6, which reinstate the company's numerical naming convention that was previously dropped with its predecessor the Surface Pro (5th edition). The Surface Pro 6 comes with all the bells and whistles expected from a now 6th generation Microsoft 2-in-1 device.
Microsoft claims the Surface Pro 6 is the most powerful Surface Pro yet with an 8th generation Intel Quad Core processor, as well as being 67 percent faster with an improved Pixel Sense Touch Display that's even brighter than last years.
Surface Laptop 2
Microsoft also updated its highly touted traditional clamshell offering by introducing the Surface Laptop 2. Perhaps, the second most improved device of the day was, in fact, the Surface Laptop, now sporting the same Surface Pro 8th generation Quad-Core Intel processor. The new processor raised the performance of the SL2 to 85% faster than last years model. Microsoft also claims 14.5 hours of battery life which is a slight improvement over the 2017 model. However, the company was oddly silent on whether or not Windows 10 S would be powering the device.
Surface Studio 2
Microsoft seemingly saved much of its improvement efforts for the Surface Studio refresh that brought the All-in-One better graphics performance, faster processing, and shorter ink-latency with new NVIDIA Pascal Graphics, even more teraflops, 2TB SSD and a 38% brighter display.
But the Surface computers weren't among the most important items Microsoft showed off at this event, in my opinion.
Surface Headphones
Microsoft entered into a new wearable category, one that it may stand a chance in, despite the historical relevance of current incumbents. The new Surface Headphones could be considered a run-of-the-mill headset as far as price is concerned, coming in at just above the industry standard cost of over-ear headphones with a price tag of $349.99.
However, it's the tech inside that may catapult Microsoft's new offering them into the upper echelon of auditory and software combined experiences.
The Surface Headphones are an over the ear style listening experience that sport 40mm drivers, 2 beam-forming microphones in each ear cup, 8 microphones in total, capacitive touch surfaces for volume control and noise cancellation.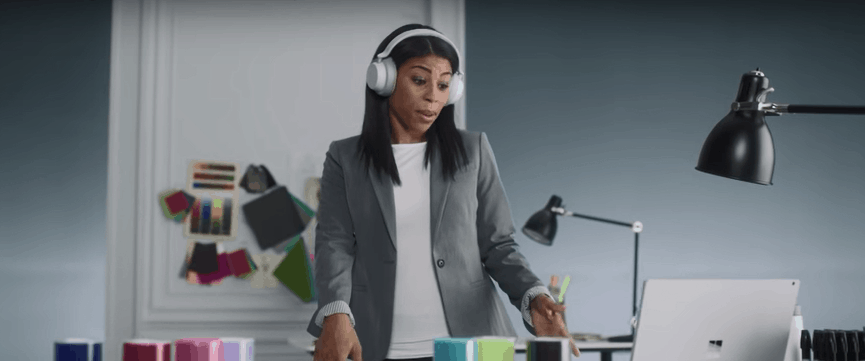 Microsoft is incorporating a new technology that involves a 13-level adjustment control of ambient noise, allowing listeners to go from amplified outside noise to a completely isolated listening experience.
However, the trick that elevates the Surface Headphones and makes them relevant is the built-in Cortana technology. As a recent, The Verge article highlights, Microsoft has joined the fray of ambient voice computing with a device more essential to some, than a smart speaker or watch.
Everyone appears to now recognize that headphones are our second most essential gadget after our smartphones. It stands to reason, doesn't it? Phones have subsumed city workers' papers and organizers, tourists' maps and cameras, and students' books and notepads, but they haven't and never will replace the discreet functionality of a pair of headphones. Good headphones help to both quiet the outside world and liven up our internal milieu with music. And now that wireless radios and battery endurance are approaching maturity, headphones are becoming the new hotly contested battleground for the companies that like to dominate the rest of our digital lives.
Apple, seemingly took the first stab at the market with its Air Pods, while Google followed up with its own Pixel Buds in a subsequent year. With Apple rumored to expand its auditory efforts with a premium over-ear headphones, undoubtedly leveraging its Beats Headphone purchase, it seems Microsoft is offering its Surface Headphones at just the right time.
The Surface Headphones may not compete with straight music focused efforts like Beats, B&O or Sony, but it does offer the convenience of streamline use cases. Offering a respectable noise canceling listening experience while also being work-place friendly in functionality. Tied to Windows 10 and Cortana, the Surface Headphones are a no-brainer for the office and the seamless 13-level adjustable noise canceling tech empowers employees to stay abreast of office conversation or tune them out for optimal productivity.
Your Phone App Mirroring
Next up is Microsoft cross-over move to get around its mountain of a problem with getting developers reinterested in its desktop platform. With the advent of ChromeOS devices recently being imbued with Android apps, Microsoft found itself with an existential problem. How to undercut its competitor, and quickly?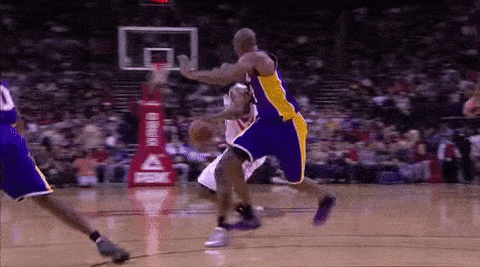 While many were deriding Microsoft's efforts to push UWP and the company's slow pivot to PWA's, Microsoft's new viable solution had been unfolding in plain sight.
Microsoft's new Your Phone app does as labeled and, in the near future, much more.
No need to dig for your phone to text. And you can finally stop emailing yourself photos. With the new Your Phone app you get instant access to your Android phone's photos and texts on your computer. Snap a pic on your Android phone, see it on your PC. You can also drag and drop photos from your phone onto your PC. And you can copy, edit or ink that photo, right from your PC. Text your friends, group message and type with a keyboard — Your Phone app allows you to view, send and receive the SMS from your Android, on your PC. Android 7.0+ are compatible with Your Phone app[1], which also helps link iPhones to your PC.
While that is impressive, what gives Windows 10 usage a stay of execution, so to speak, was Microsoft's mention of Your Phone's ability to mirror app experiences from an Android device (to start).
As Windows Central reported yesterday, a Microsoft executive quickly demoed a new functionality coming to Windows 10 that will allow users to use their Android phones on Windows 10 devices through a process of screen mirroring.
The feature essentially allows you to mirror your entire phone in a Windows on your Windows 10 machine, allowing you to open apps, respond to notifications, and, well, anything else you'd typically do with your phone in the palm of your hand.
While it's not native usage as would be seen on a Chromebook, it does offer, in-a-pinch functionality which could be just enough to stave off a $200 future ChromeOS purchase for some. Microsoft's mirror screening, while inelegant as it may appear, does give it some breathing room for Android users frustrated with the lack of continuity between Windows and Android.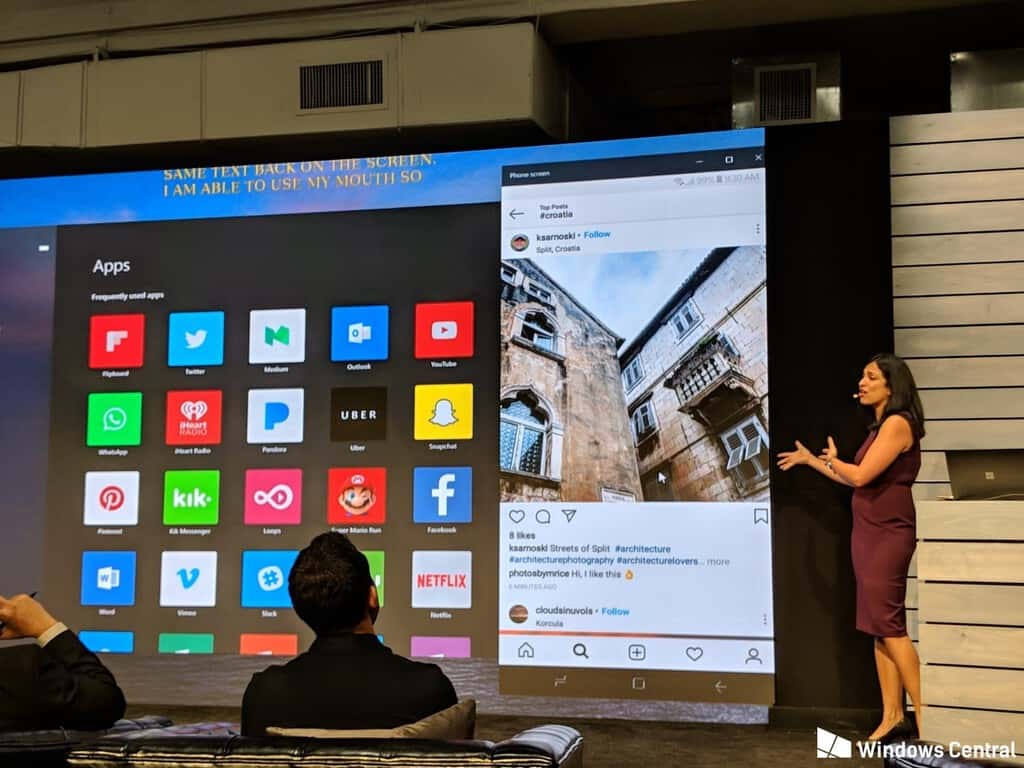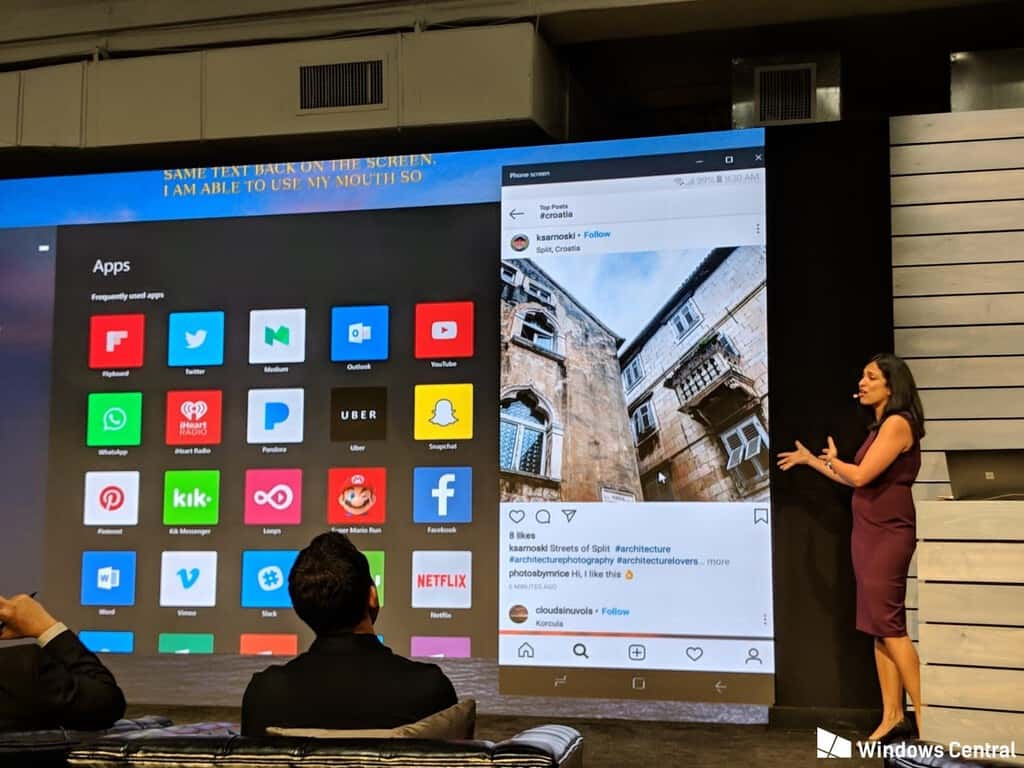 Surface All Access
Perhaps, not as flashy as a new piece of hardware or platform bridging technology like the Your Phone announcement, but I also thought was worth highlighting is the Surface All Access plan.
The barrier to Surface entry has been lowered with Microsoft announcing its Surface All Access program that helps people finance all of the fancy new hardware showcased yesterday. Surface All Access replaces the recently shuttered Surface Plus program. For anyone looking to join the family of Surface owners, they can get in at the low monthly price of $25 per month depending on the hardware choice. Surface devices can be financed over 24 month period and come with a two-year subscription to Microsoft premium Office 365 suite. Where SAA and SPP differ is there are no upgrade paths involved in the new financing plan.
Microsoft unpacked a lot yesterday and with the official release of Windows 10 October 2018 Update, fans and users have a lot to comb through for the next few days, however, the gems I highlighted above are items I think people should keep an eye out for, not only for the rest of 2018 but going into 2019, as an indicator of where the company is taking its consumer and enterprise base.