For the majority of this console generation, Microsoft's Xbox division has been dogged by the memory of a botched hardware reveal. The perceived missteps during the Xbox One unveiling back in 2013 included a lack of focus on gaming, too much interpretive talk of always-connected purchases and gaming experiences and, an acute interest in non-gaming related entertainment such as sports, TV, film and apps.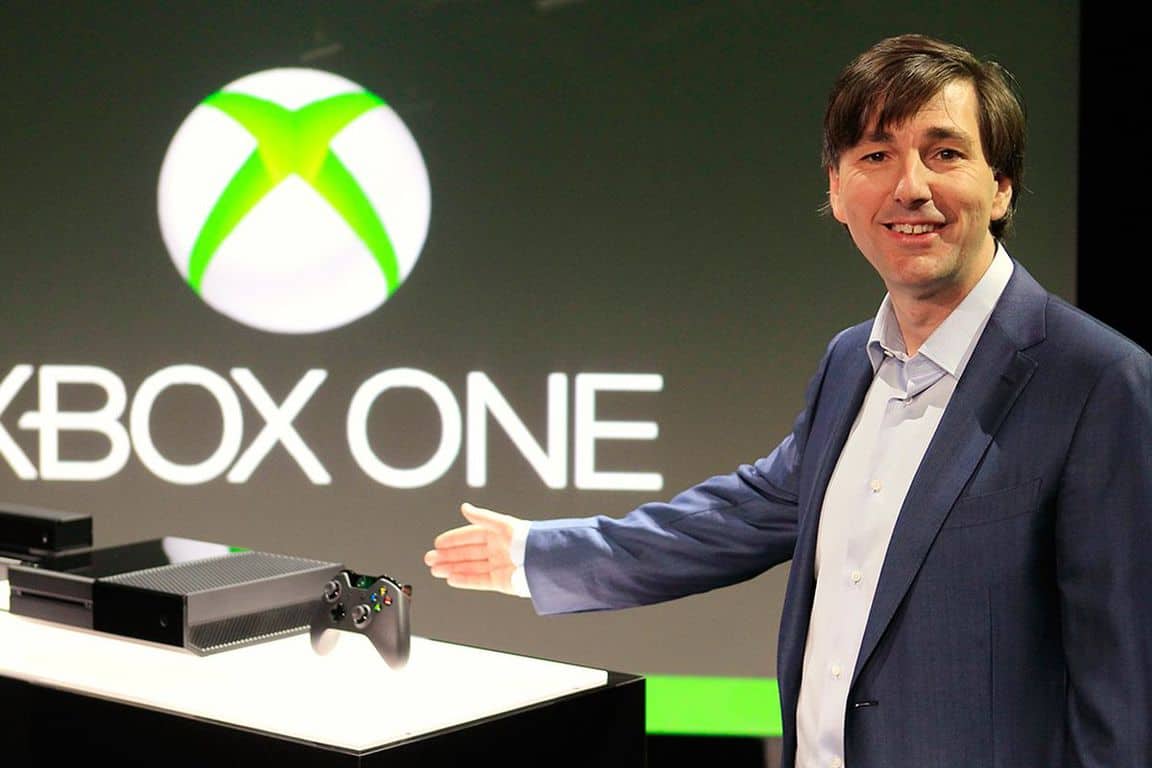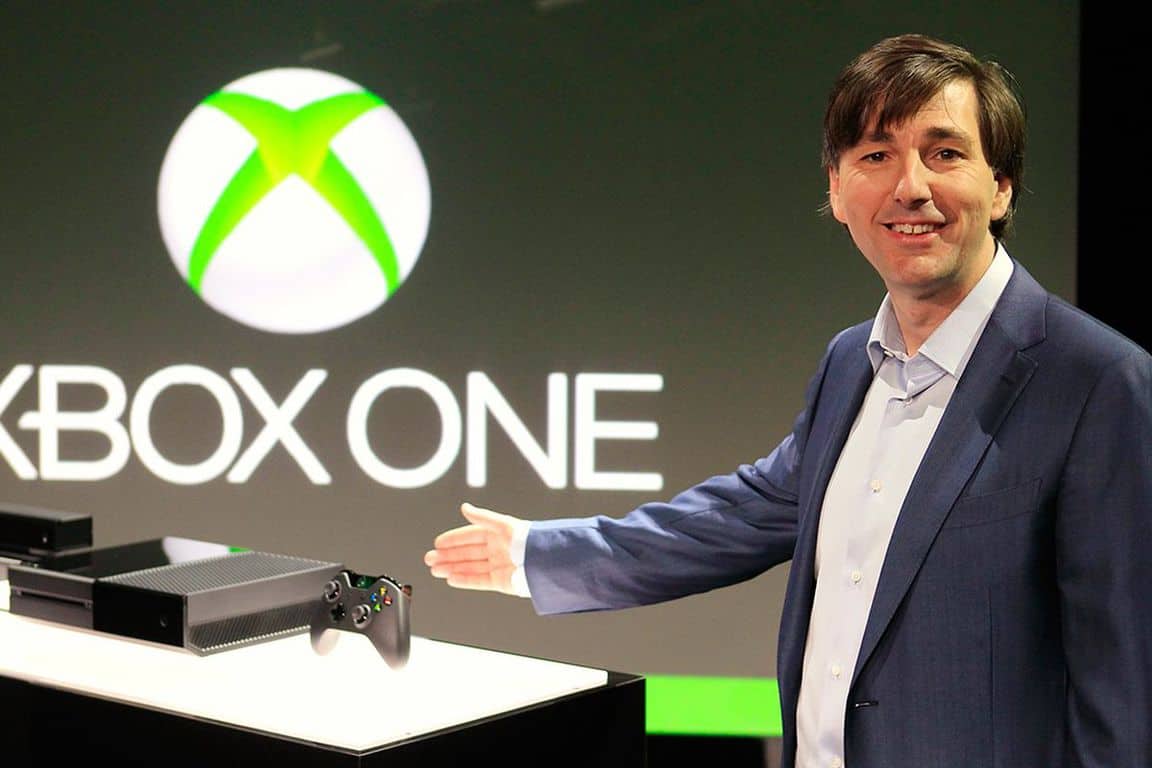 The company has never really stepped out of the shadow of those egregious errors according to a vocal majority of gamers, despite the company's recent gamer-focused approach and adoptions.
Yesterday, at its fifth E3 conference since the reveal of the Xbox One, Microsoft stood on stage and doubled down on its commitment to focusing on gaming while subtly hinting at a pivot back to its always connected cloud meshed gaming experience pitch of old, and remarkably, fans didn't riot this time around.
Going back to the drawing board
Microsoft is at it again with their always connected-cloud talk, but this time its pitch was arguably received better than it was when the company ham handily stumbled over itself back in 2013 during its Xbox One announcements.
Many of Microsoft's staunchest critics in 2013 are now showing a bit more reserve when reporting that the company is working on streaming game service that could potentially exceed the limits of its Xbox platform. Understandably, the notion of a streaming game service is, on its face, more palatable than a seemingly DRM-locked digital marketplace that would potentially render its hardware impotent when out of range of wi-fi or other wireless connectivity options.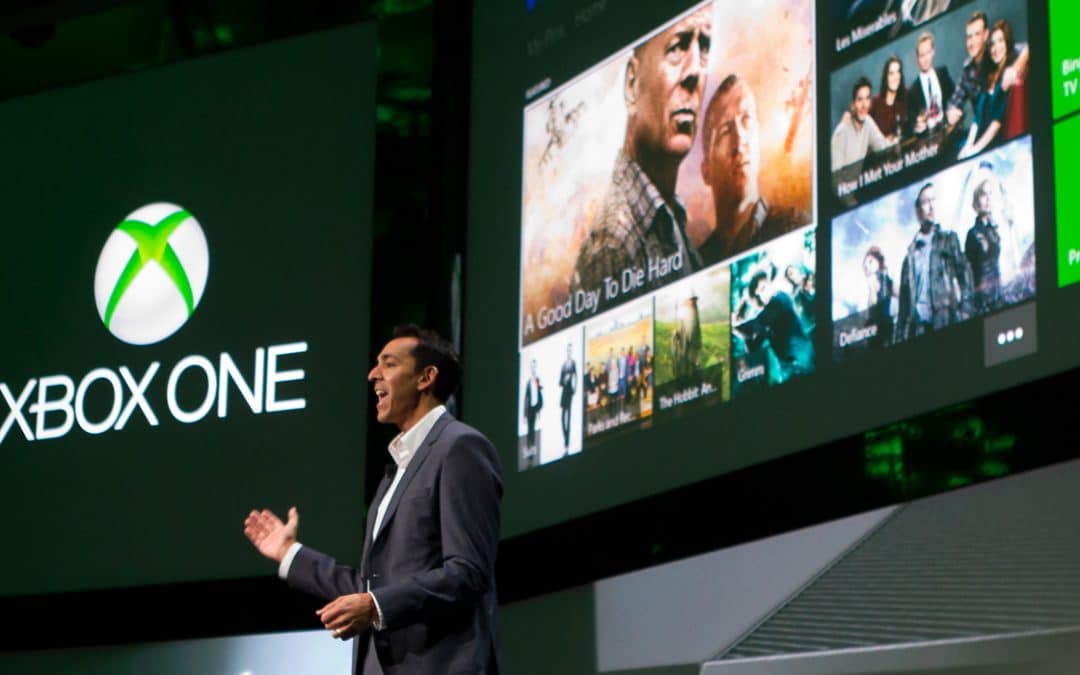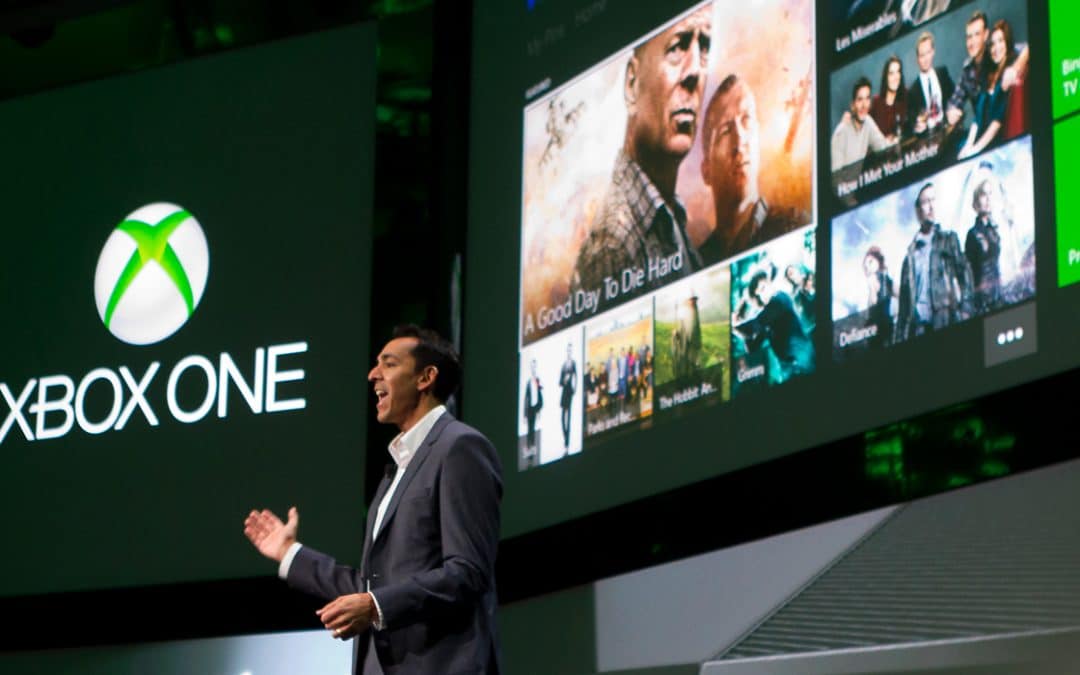 However, a 30,000 view of the gaming landscape would show that companies such as Microsoft, Electronic Arts (EA) and, yes, even Sony, are preposing a not too distant future where gaming is based on connectivity being a utility rather than a luxury for many.
Former Xbox CEO, Don Mattrick ate his size 12 shoes (just guessing), over and over as he fumbled the explanation of online gaming in the era of multiplayer, digital downloads, and Steam. Had Mattrick laid out the examples of any of the above online options, many gamers would be rendered mute with complaints as most engage with online gaming more often than not. Instead, a submarine full of Xbox wielding soldiers sunk the Xbox PR boat before it was able to leave the shore.
Gamers were inherently distrusting the notion that a console had to be always online back in 2013, but have routinely showed over the years that when the Xbox Live or PSN servers are down (even for an hour) they're apt to raise concern rather quickly.
Take a stroll down any content sharing site dedicated to gaming and look at the top three games receiving the most attention by viewers and gamers, and you'd be hard press to find a single player, non-internet-connected game listed. The truth of the matter is that online games are a huge market that is only growing with time, which is why Microsoft's announcement of a streaming gaming service even endeared praise from some gamers.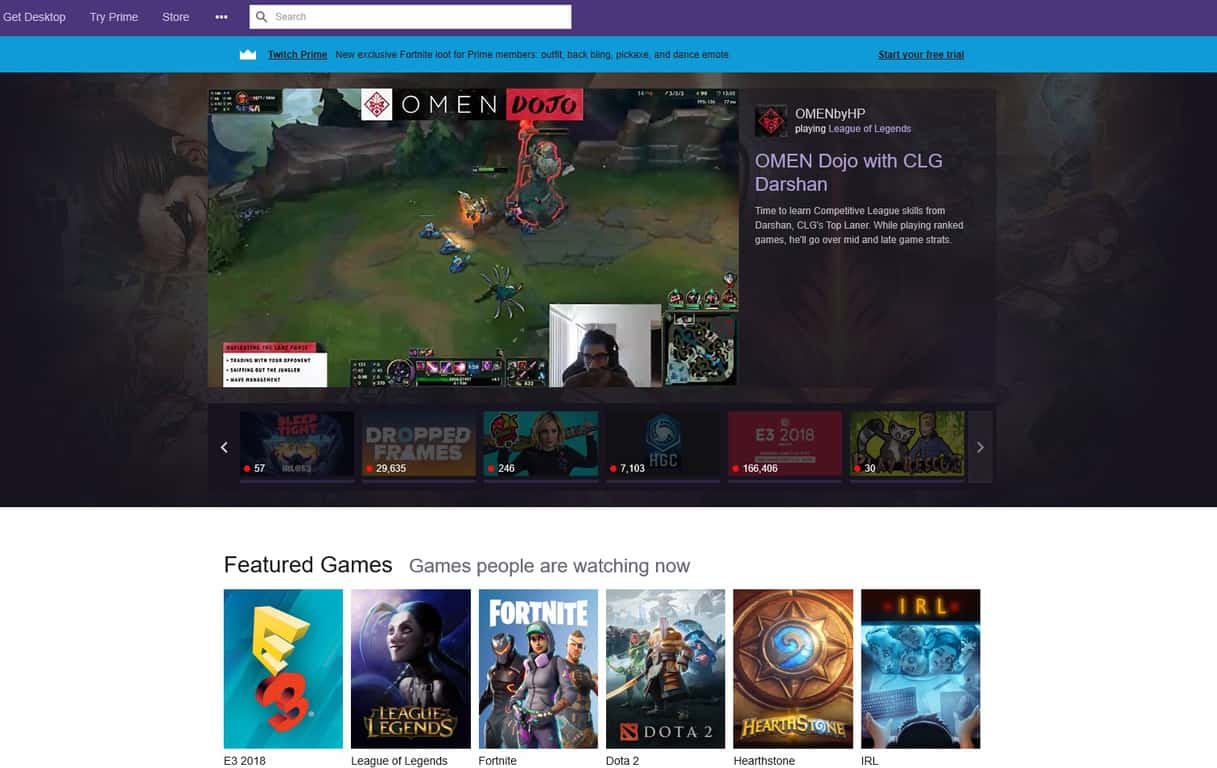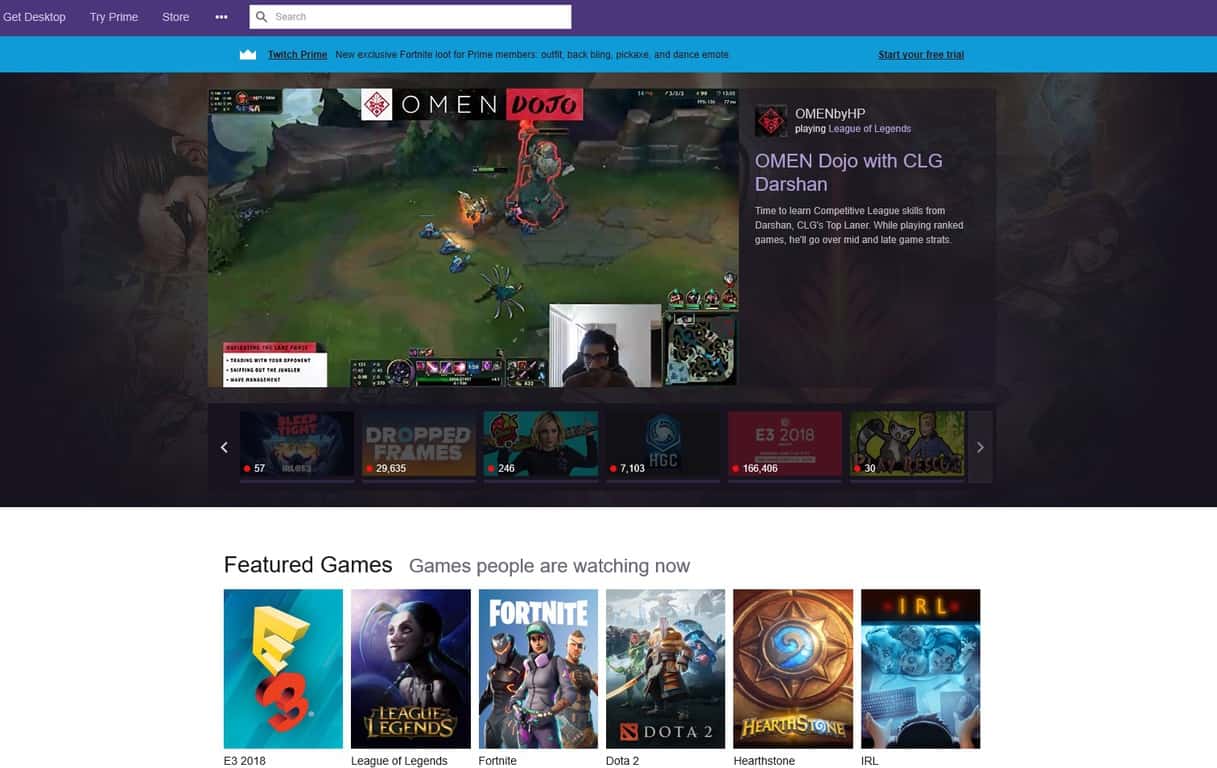 The backlash Microsoft got from fans seemed similar to the backlash Chromebooks took from Windows and Mac users. There were some valid points to be acknowledged, but the fundamental myth that dispelled most complaints was that without an Internet connection, most of the hardware PC elites were rather muted in the most fundamental ways. Same goes for an always-connected console.
Sure, you can play a disc-purchased single player story mode without the Internet, but how many people are opting to play online with family, buddies or even strangers? How many people make midnight download purchases versus those who sleep outside of Gamestop to be the first to play a game? How many gaming studios have opted to have online-only game modes, the last five years? Seems as though the trends are pointing toward more Internet-connected gameplay than less, as some argued back in the day.
Microsoft's Streaming ambition
Microsoft's plan is to "unlock console-quality gaming on any device," according to new head of Xbox, Phil Spencer. Spencer further added about the Xbox streaming game service, "we are dedicated to perfecting your experience everywhere you want to play–your Xbox, your PC and your phone."
Spencer's announcement was met with applause by not only attendees at the Xbox briefing but by many on the internet who are now seeing the obvious path studios, hardware manufacturers and publishing developers are headed. Shortly after Xbox became a pariah in the industry following its Xbox One debacle, Sony released its own always-connected streaming service called PS Now and while crowds were mixed on its implementation, pitchforks and torches were sheathed for the moment.
What is clear, is that gamers don't mind online gaming, and in most instances, prefer it (cough*Fortnite Battle Royale*cough). It just took some time, a better orator and a few working proof of concept fundamentals such as Game Pass, software-enabled backward compatibility, a robust digital download platform and Xbox Play Anywhere implementations to reassure gamers that the evolution of gaming is something to embrace rather than rail against as a zero sum solution.
With EA Access, Sony's PS Now, Microsoft's Xbox Game Pass and CEO of Ubisoft Yves Guillemot's recent streaming game service announcement, the presence of online gaming has become more invasive and realistic than the DRM-riddled announcements of yesteryear. These online announcements and services all come despite implementations, such as constant online access being a requirement, digital purchases that circumvent 3rd party reseller outlets and DRM-locked gameplay because they're running parallel to more traditional gaming purchases, but only for the time being.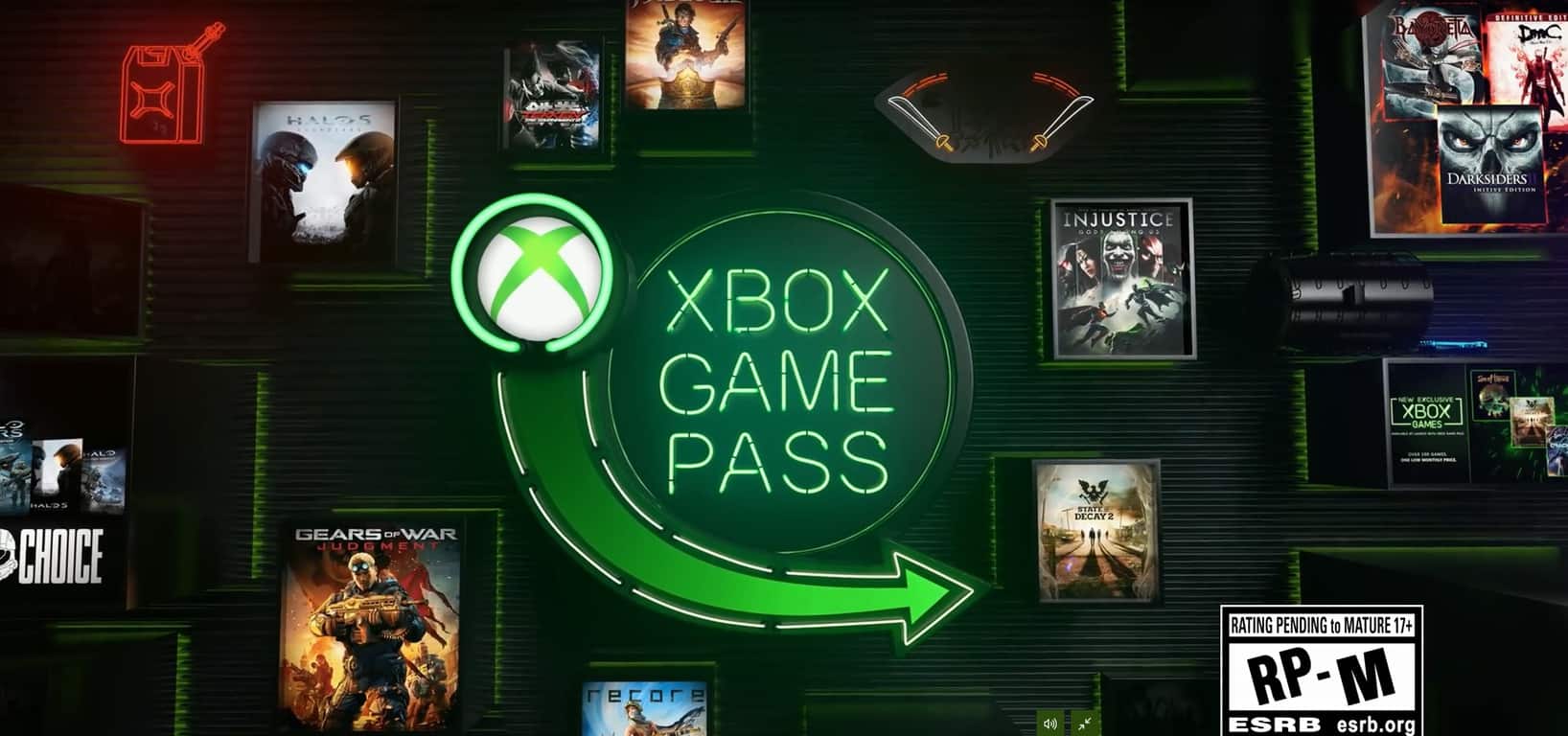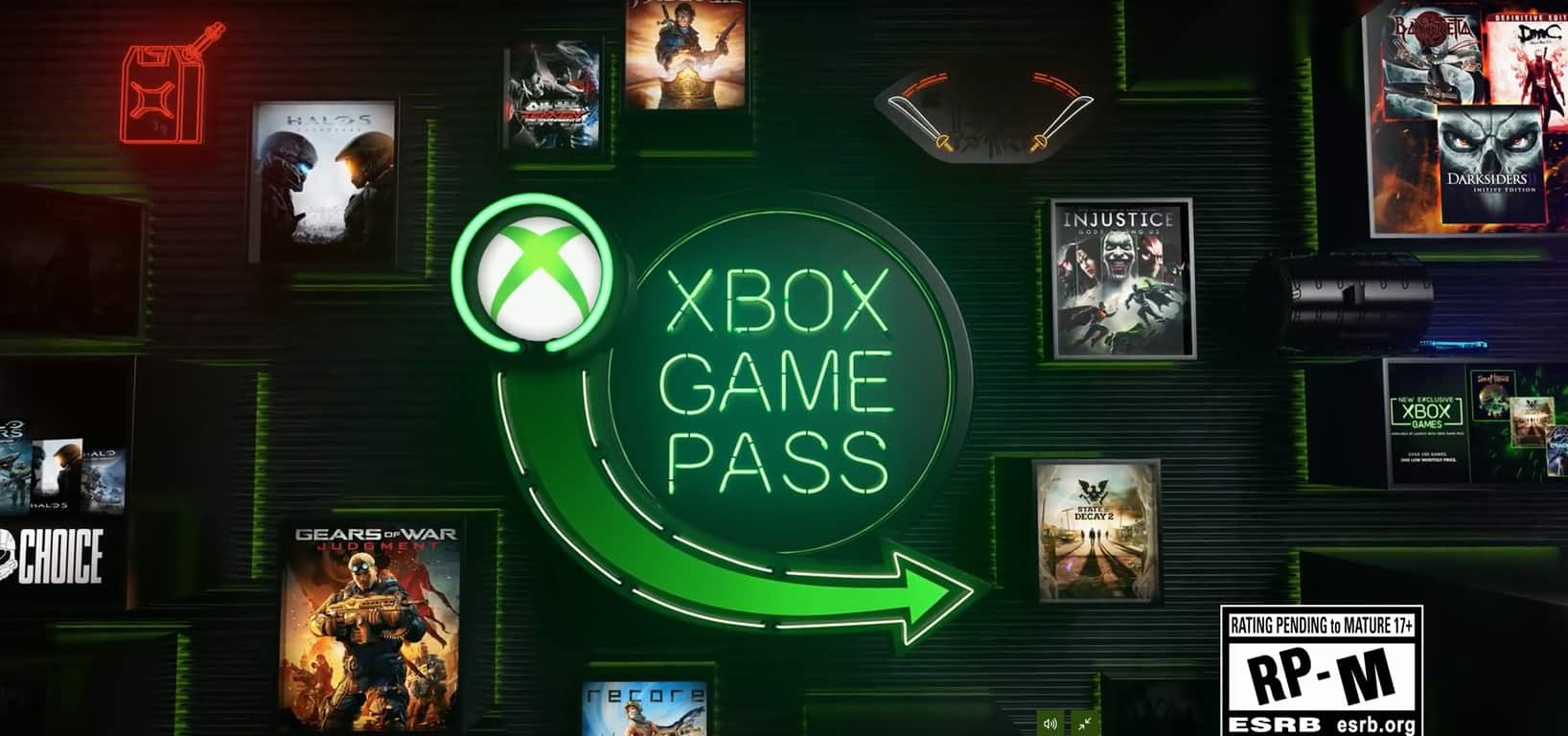 Gamers are in the bait part of a 'bait n switch' con that will be seeing more and more of them opting to pay for an all-you-can-eat streaming service (like Netflix for games) that will require an always-connected internet option, for the convenience of being able to play and extend their console-level gaming experiences on to their PC, Tablet, phone or even Smart TV.
With Microsoft's Azure cloud presence, the company couldn't be in a more suited position to take advantage of a global cloud presence that should substantially mitigate input lag, server downtimes, or online lobby headaches typically caused by online games.
Another piece of hardware
Short and simple, as powerful as the Xbox One X is, to use an old MADtv skit reference, Microsoft managed to add another blade.
Perhaps, in an effort to assuage the growing fears that Microsoft might exit the gaming industry after this console generation, or perhaps to showcase their streaming concept, the company is back in the labs creating yet another console to follow the X.
Even if it's only a stop-gap to the company's streaming first/only future, fans and Xbox gamers can still look forward to midnight and Black Friday purchases of bundled Xbox hardware for at least another couple of years. While there are scant details about what the next console holds in store for gamers, we're afforded blind speculation for now. The team behind Microsoft's slickest PC devices, the Surface line, will now be working in tandem with the Xbox team on the look and feel while the Xbox team sources parts for the architecture of the rig. Needless to say, gamers can look forward to droolworthy-looking device that may have an unconvential trick or two up its sleeves.
The second half of the promise
Next up, games.
For over five years, Microsoft has been saddled as the console with the least amount of games to show during E3, and for arguments sake, the critics have been mostly right. Sony has had a better show of first party IP and it's paid big bucks to be the marketing arm to some of the most well received titles this console generation. Properties that used to be synonymously linked to Xbox are now becoming PS4 destinations, such as the Call of Duty franchise. It's been hard for Microsoft to break a now codified narrative that Sony just has more games, despite many of them being cross-platform titles.
While sharing the vision of their gaming future, Microsoft also announced its intent to purchase gaming studios Ninja Theory, Undead Labs and Compulsion Games to add to its already purchased Playground Games and newly formed The Initiative studio.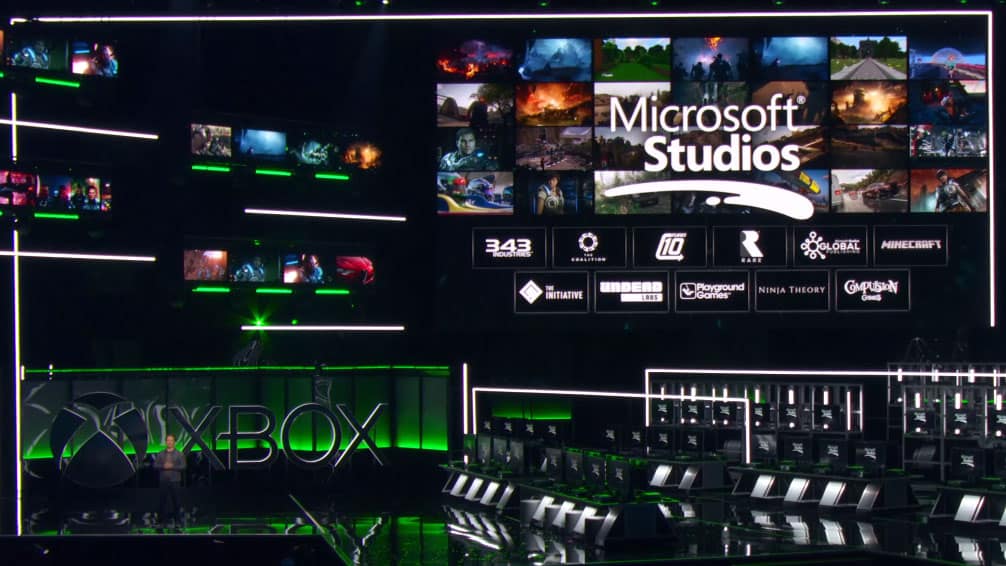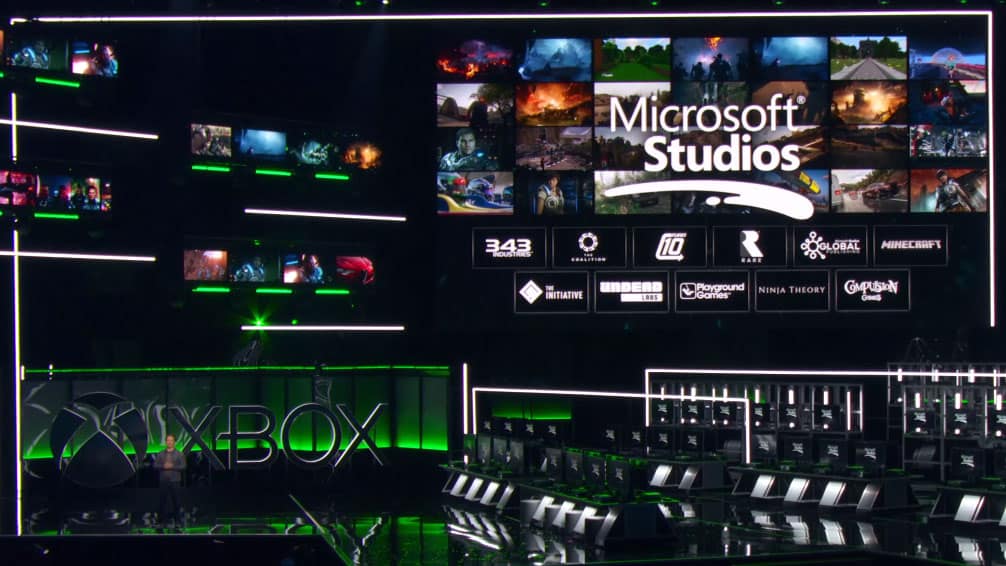 Recently, there has been online chatter that Microsoft's Xbox division was facing such an uphill battle against its largest competitor in Sony and its PS4 hardware sales, that it seemed almost inevitable that the company would shutter its gaming department.
However, with the news of Microsoft forming and intending to buy five new studios to bolster and expand its IP library, it seems the company is even more committed to providing gaming experiences than it was back in 2013.
"The original games we create at Microsoft Studios are some of our biggest assets," said Matt Booty, corporate vice president of Microsoft Studios. "Our growth strategy is to continue to expand the worlds that players love, while developing all-new exclusive games that deepen their engagement with our platform. We are thrilled to welcome five new studios into the Microsoft family. We believe these teams have the collective creative power and operational excellence to deliver the next industry game changers."
If everything falls through for Microsoft, it will be in possession of its own gaming future. Yes, branding rights of multi-platforms and console exclusives are proving to be a successful tool in the gaming industry, but first-party development will allow Microsoft the luxury of experimentation. As with State of Decay 2, with Microsoft in the driver seat (as publisher) the company was able to offer games bucking against the expensive sticker tags of most recent titles, offer it as part of a subscription package for less than $10 a month, and keep release parity with PC and consoles as part of its Xbox Play Anywhere initiative.
With these new studios potentially coming on board, Xbox and PC (for a moment at least) gamers should expect to see more intellectual properties get the first-class expanding treatment of digital gaming on the Xbox platform, as well as a much needed uptick in the amount of titles coming from Microsoft.
Beyond the perception of exclusivity, adding five more studios also gets Microsoft out of its Forza, Halo and Gears of War rut and should invite a more varied group of gamers to the platform. Action-adventure games such as Hellblade: Senua's Sacrifice, or indie survival ones such has State of Decay 2 or We Happy Few, and the great minds behind Forza tapped to make a new mobile-first racing game, could go a long way to courting more gamers to the platform, which is arguably the direction anyone invested in gaming should want to see.
These are just some of the takeaways from Microsoft's E3 2018 conference, but they speak volumes as to where Microsoft sees itself currently; needing to fix its game reputation and where it sees itself in the near future as part of the evolution of console gaming from dedicated hardware to console-level gaming, anywhere a gamer chooses to be. The future looks bright on both fronts for Microsoft.