Microsoft highlighted this week 20 Microsoft Garage projects that have been honoured in the company's "Garage Wall of Fame". Over the years, several Microsoft Garage projects have turned into real success stories, with one recent example being the Microsoft Launcher on Android. But several Microsoft Garage projects have also focused on improving accessibility, such as the Seeing AI mobile app that helps the visually-impaired navigate the real world.
For those unfamiliar with Microsoft Garage, this is basically an initiative to encourage problem-solving and experimentation among Microsoft employees and interns. The company is inviting its workforce to find creative solutions to small or big problems, and the results are often interesting.
Because it's a bit hard to keep up with all the creative projects born in the Microsoft Garage in recent years, here's a list of 10 interesting Microsoft Garage projects that we think you should definitely know about.
3D Models in Office
If you like to play 3D content in the Office apps, you may be familiar with the feature called 3D Models in Office. Starting with the Windows 10 Creators Update, this project introduced the ability to add 3D models into PowerPoint, Word, and Excel, and makes it easier for you to rotate, animate, resize, and morph the 3D objects.
Azure Quickstart Center
Azure has become one of Microsoft's most important products in recent years, but getting started with it may not be that easy. Fortunately, this step-by-step guide has been built into the Azure Portal to help customers create, configure, and manage cloud workloads. The Azure Quickstart Center improves customers' onboarding experience with various guides, and it also offers online courses to help customers with the cloud deployment process.
Eye Control for Windows 10
People with disabilities can use an eye-tracking technology called Eye Control for Windows 10, which has been created in collaboration with the ALS Association and the nonprofit Team Gleason to improve accessibility on Windows 10. Eye Control allows everyone to use their eyes for operating an on-screen mouse, keyboard, and text-to-speech experience with a compatible eye-tracker, and you can see how it works in the video below.
FindTime
FindTime is basically an add-in for Outlook that eliminates the need to check calendar availabilities to schedule meetings across companies. Microsoft says that it helped thousands of professionals to streamline and automate the scheduling process since launch.
Mobile Sharing and Companion Experiences for Microsoft Teams Meetings
Mobile Sharing and Companion Experiences for Microsoft Teams Meetings enables meeting participants to seamlessly use their PCs and phones together. The companion mode allows you to join Microsoft Teams meetings from two devices (desktop and mobile). It allows attendees to control PowerPoint presentations, share photos, a live video stream, or their screens from their mobile phones.
Presentation Translator for PowerPoint
The Presentation Translator PowerPoint add-in offers multi-language support for displaying live subtitles in PowerPoint presentations. It serves as a vital tool for deaf or hard of hearing people within a classroom or meeting, and encourages the participation of audiences in discussions.
Mouse Without Borders
For people who like to control multiple PCs with a single mouse and keyboard, the Mouse Without Borders app is the solution for your needs. The free app allows users to control up to four computers at once with a single mouse and keyboard, making it possible to copy text or drag and drop files across PCs. It has been downloaded by millions of users since launch and continues to be one of the popular projects in the developer community.
Watch For
This AI-powered computer vision system makes it possible to discover and analyze live video content with the ability to surface interesting parts of a livestream in real-time. It's worth mentioning that the livestream esports search results on Bing, as well as Mixer's HypeZone channels are powered by this tool.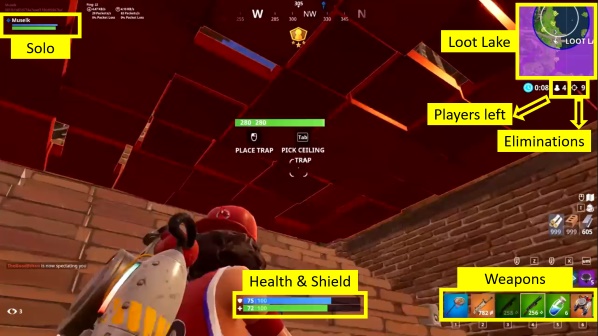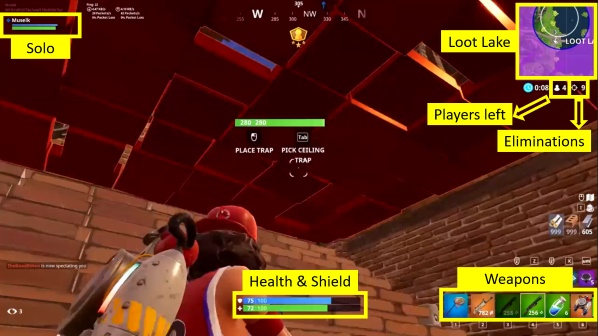 Microsoft Launcher
The Microsoft Launcher is an Android launcher that enables cross-device experiences between your Windows 10 PC and Android phone. What started as the Arrow Launcher went to become an essential app for Android users living in the Microsoft ecosystem, and even though the UI looks nothing like Windows Phone, the design and UX are very good overall. The card-based view provides quick access to your mails, calendar, recently opened web pages and documents. And with built-in support for Microsoft tools like Office and Sticky Notes, it's a good alternative to other Android launchers.
Seeing AI
Seeing AI is a free iOS application that helps low vision and blind people by narrating the world around them. The application leverages the power of AI to provide an audio description of people, objects, scenes, and text to people with visual impairments. The project was unveiled back at Build 2016 by Saqib Shaikh, a Microsoft employee who appears in the above video to explaining how Seeing AI helps blind people to understand who is around them.
Almost all tech companies today claim to value innovative ideas, but Microsoft encourages its employees to take it to another level by providing them technological resources and physical space to experiment. A lot of great products came from the Microsoft Garage over the years, if you're interested to learn more, we invite you to check out the company's recent celebration of the Garage Hall of Fame.