There's no shortage of note-taking apps these days, but Google recently started bundling Cursive, a new PWA note-taking app on new Chromebooks. Exclusive to Chromebooks, this new app is somewhat inspired by Microsoft's own OneNote app.
Considering that Microsoft is now pushing its own PWAs on Chromebooks instead of Android apps, how do the two really compare to each other? If you're a Microsoft fan with a Chromebook, we're here to compare these PWAs and help you find out.
General user interface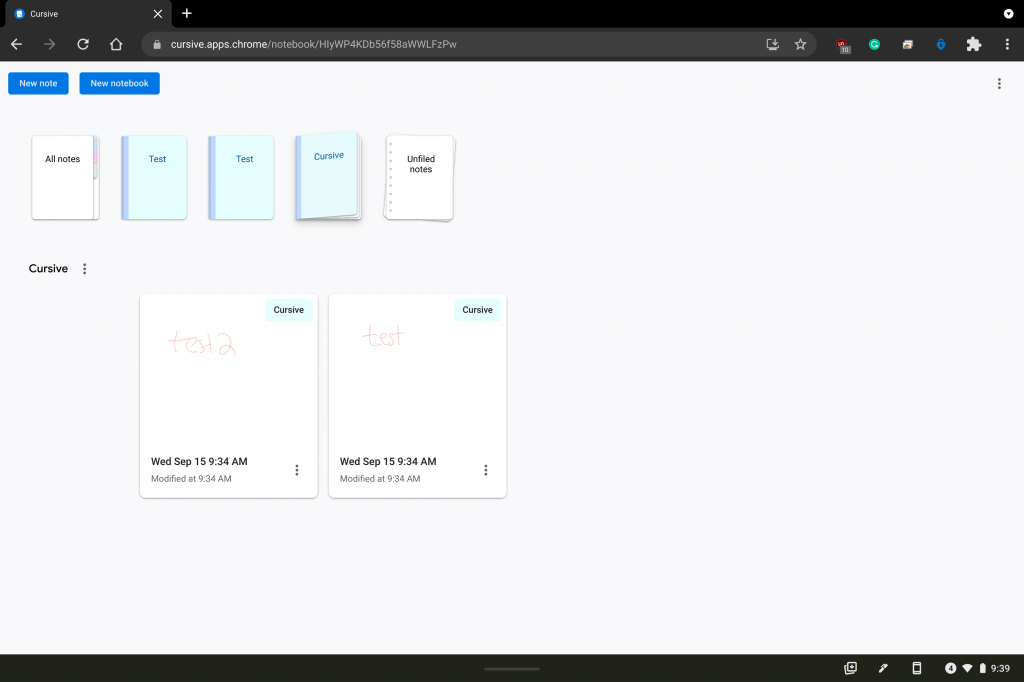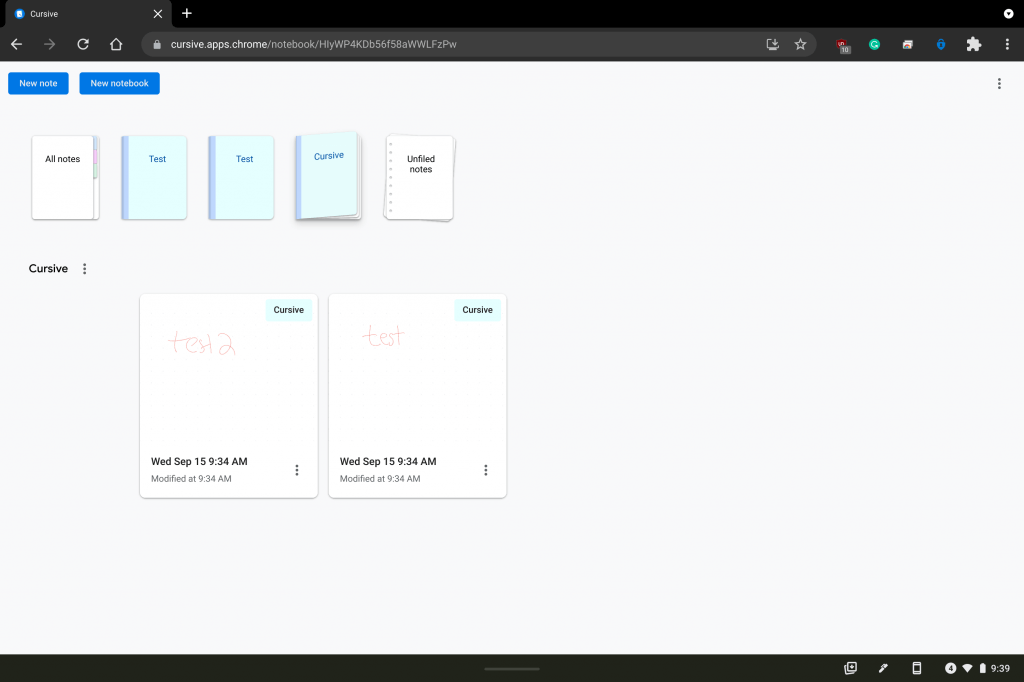 We'll start by looking at the user interface for the OneNote PWA. As you probably know, OneNote depends on a ribbon and tab-based experience. You get controls for File, Home, Insert, Draw, View, and Help up top. That's then followed by another area for fonts and various document formatting options. On the left, meanwhile, you get a collapsable sidebar for all your notebooks and sections.
Google Cursive looks to make things more simplistic. On the main screen, you see a list of notebooks and a button for creating a new notebook. You can create a new page in a notebook without having to deal with a sidebar on the left. It is all represented by icons up top. Once in a notebook, at all times, you can jump back to your home screen with a home button up top. Even the drawing options are clear, represented by a floating bar at the top of the screen.
We like Google's implementation a lot better, as there are fewer menus and buttons in the way. You only see the controls that matter most to you during your inking process, but there are some limits, as we get into next.
Pens & other drawing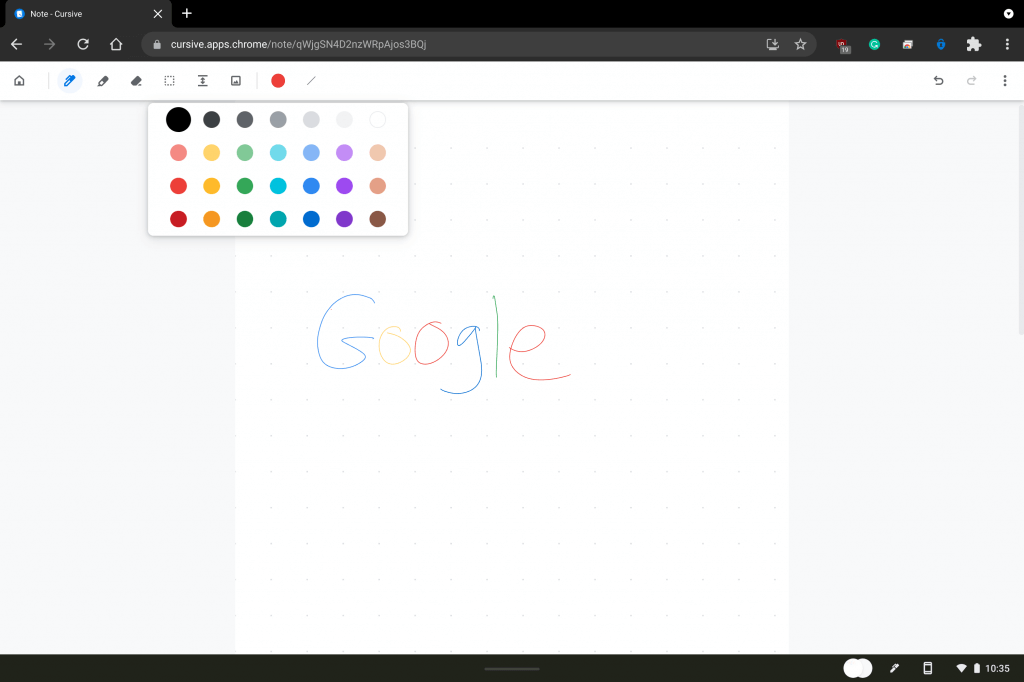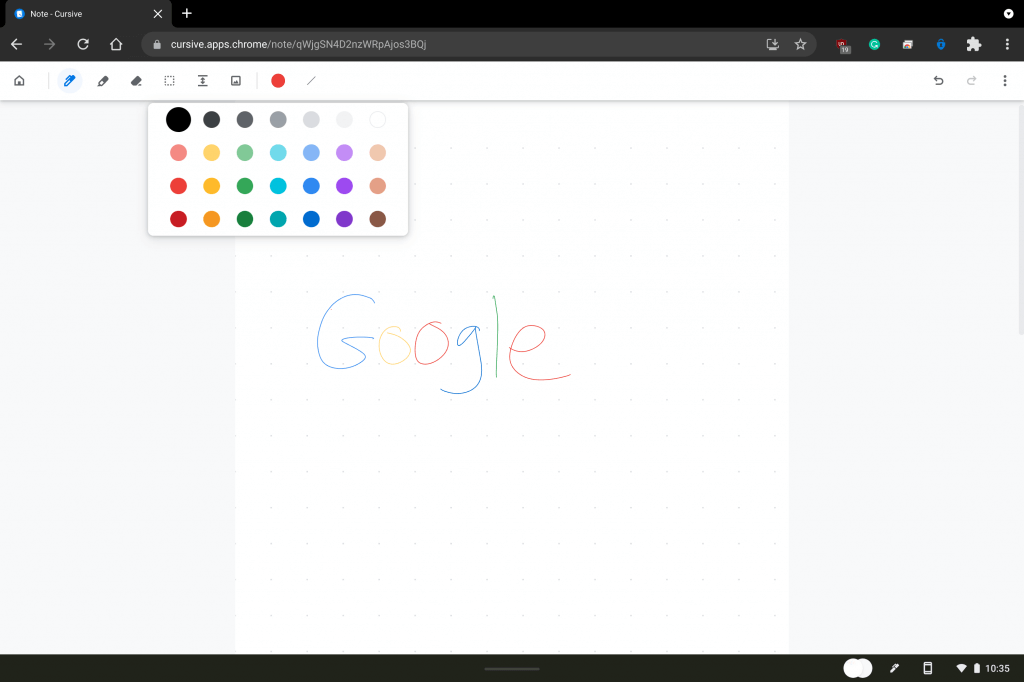 The signature feature of OneNote has always been its pens. However, in the OneNote PWA, you just get one pen, with a highlighter, 16 colors, and various line thickness options. You even can manually type notes with your keyboard and solve math problems. On the other side of things with Google Cursive, things are different as the emphasis is on actual inking, rather than keyboard typing.
Google Cursive has a total of 28 different pen colors. It also has three different pen thickness options and the same 28 highlighter colors. You won't find the ability to insert any text boxes, or even solve math. It's all about using your pen to draw. If you need to take notes with a keyboard, then OneNote is the better solution.
We also want to mention the latency, too. We tested Google Cursive on a Pixel Slate, and there was just a slight delay between our pen strokes and what happened on the screen. On a Dell XPS with the OneNote PWA, meanwhile, there was no delay. Microsoft definitely has the upper hand when it comes to latency. Note that we used the same pen across both devices.
Quick controls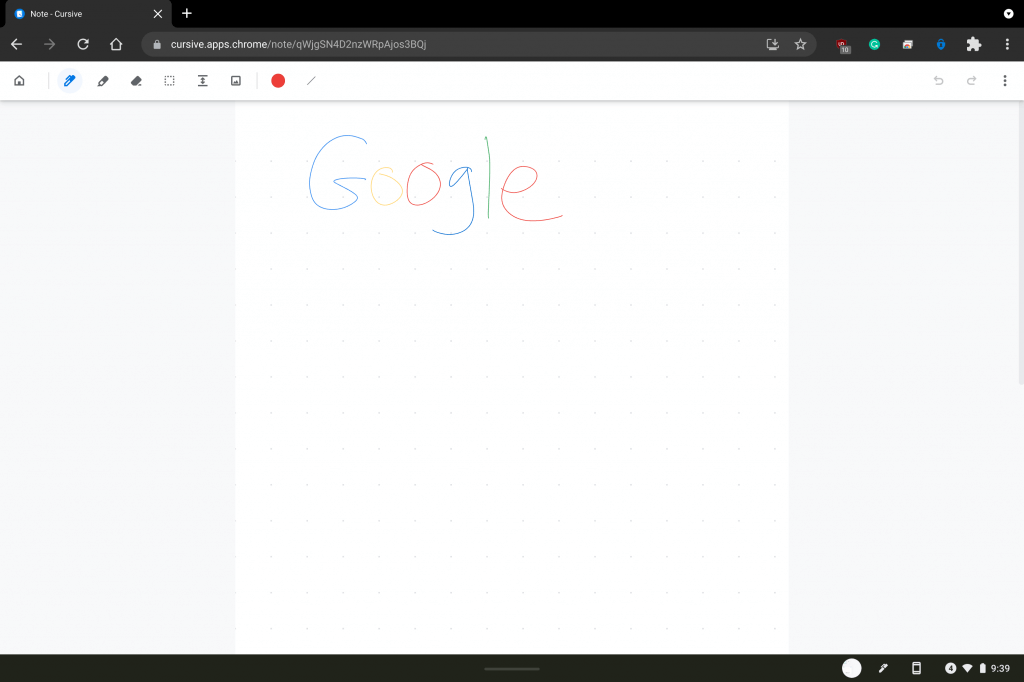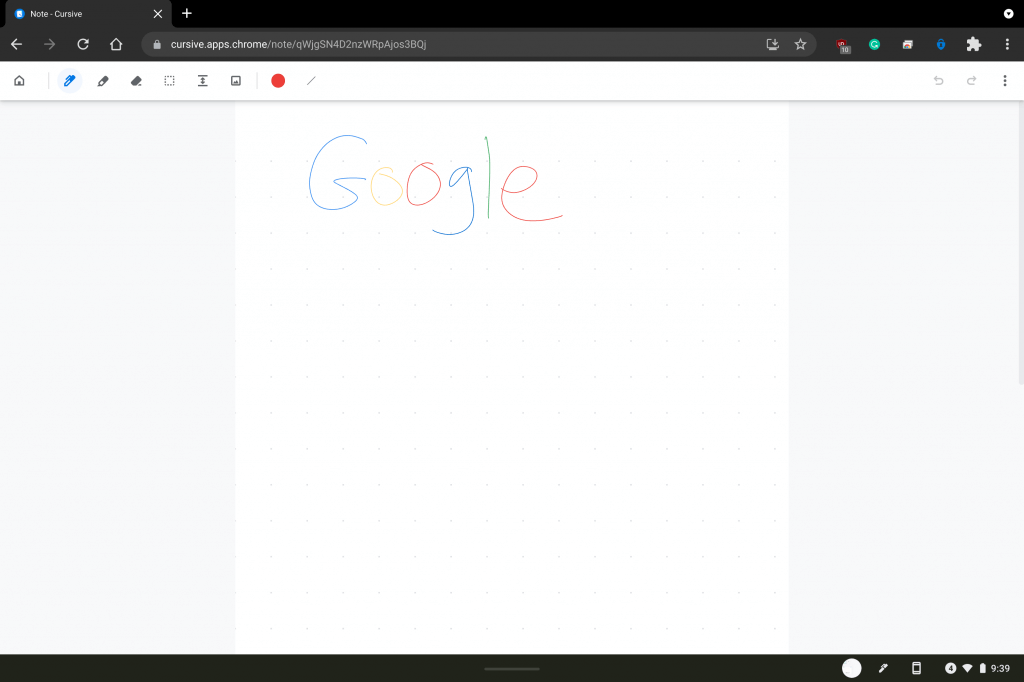 Google Cursive has a lot of quick control features for inking. We wish the OneNote PWA had these. For example, you can scribble over what you wrote to delete your content. You also can use your pen to draw a line, and then drag the line down to add a bit more space to your note. You even can select content, tap a copy icon, and press and hold where you want to paste.
Some of these features are present in the desktop version of OneNote but are missing in the OneNote PWA. Google definitely makes inking easier on Cursive, and I hope that Microsoft can learn a few lessons for those who are more interested in using a web browser app for inking than the traditional desktop app.
Not quite the OneNote replacement just yet
Google Cursive is great for inking with a pen. OneNote is still better for most students, though, since it has the ability to take notes with the keyboard, and also solve math problems. I'd also love to see Cursive work on products other than Chromebooks. For now, when you use the app on Windows, notebooks will be read-only.