Need more visibility on LinkedIn for your business? As a business owner, wondering how to get your employees involved with your business LinkedIn content strategy?
Discover five ways to help your employees share more company content with their networks on LinkedIn.
Apply the LinkedIn Employee Notifications feature to Company Page posts
As a LinkedIn page admin, you can let your colleagues know when you've posted an update to your company page using the LinkedIn Employee Notifications feature. All employees need to do is react such as like, add a comment, or share it within their own network.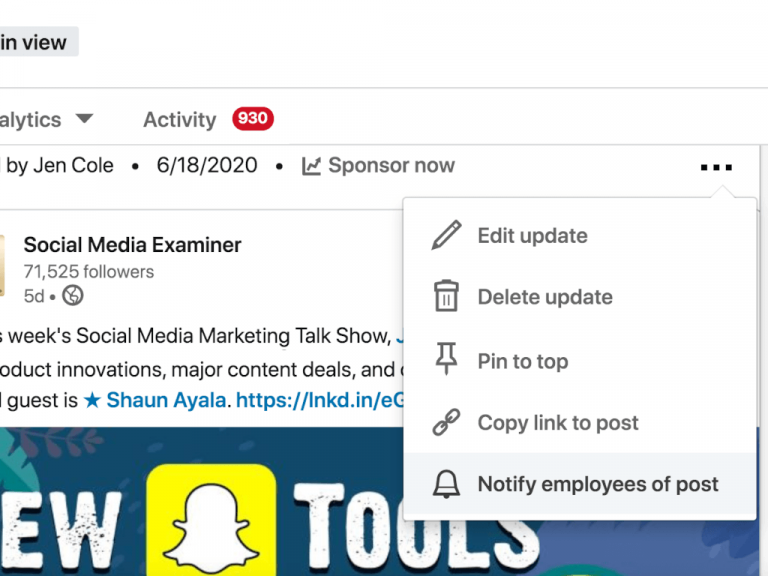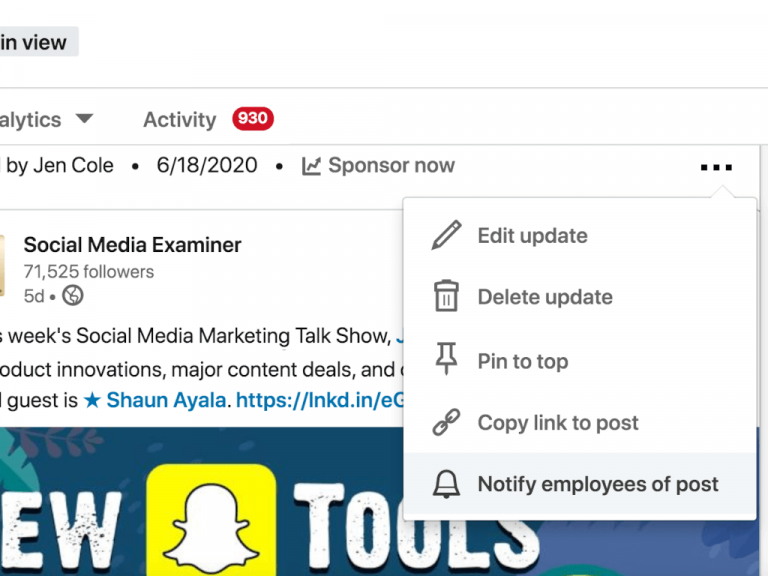 Note that page admins can only notify employees once a day. Some employees, including admins, won't receive a notification if the relevance model determines the update isn't content they're likely to engage with based on their history with the page.
Within your LinkedIn company page analytics, updates will be labelled with "Employees Notified" so you can gauge the reach and engagement generated by notifying your colleagues about page updates.
Help employees optimize their LinkedIn profiles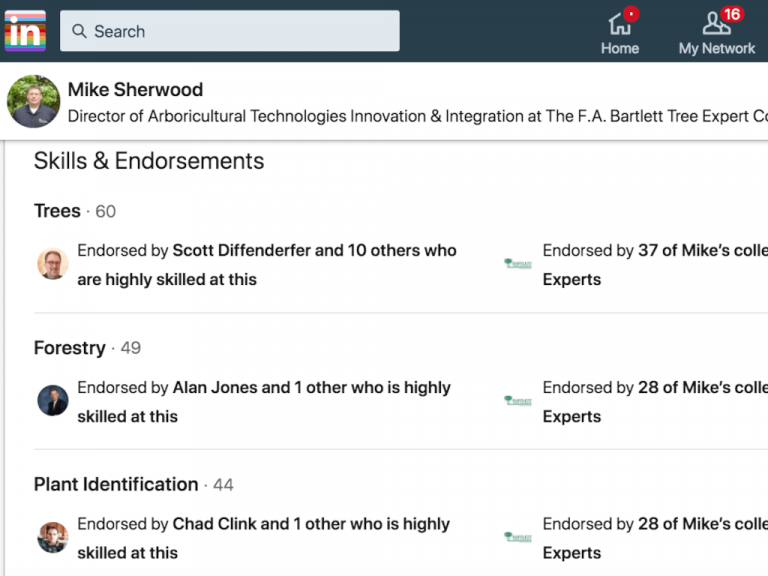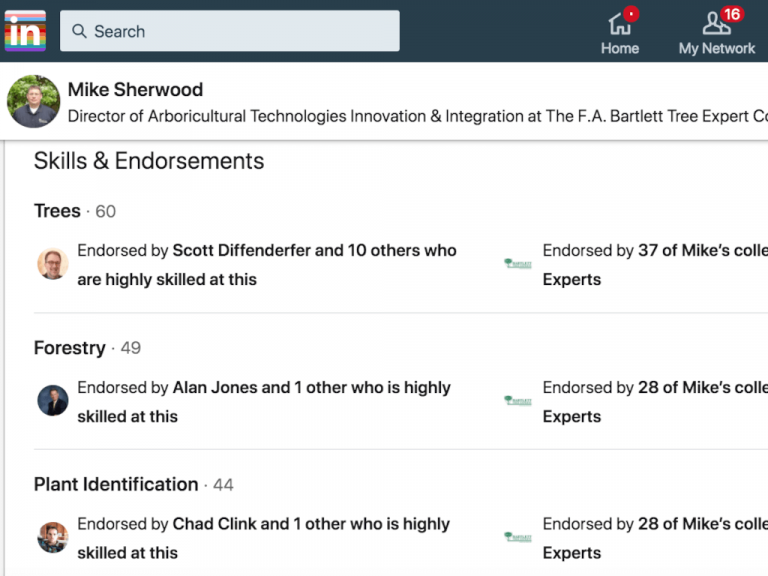 Provide a list of applicable skills that relate to your industry and business. LinkedIn members can add up to 50 keywords on their profile to help their profile show up in search results. You can also provide sources of rich media for individuals to include in the Experience section such as web pages to link to and provide PDFs, presentations and video etc.
Use LinkedIn Teammates feature to prioritize content from Company Contacts in the LinkedIn Feed
Encourage employees to use the Teammates feature for further intenral collaboration in the organisation. This feature ensure that employees see LinkedIn updates from their current team such as their manager, teammates reporting to their manager, other teammmates, and direct reports.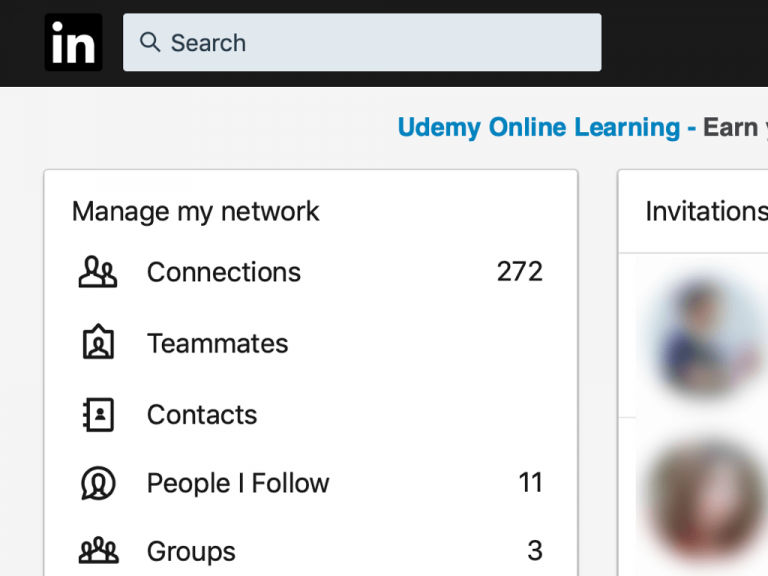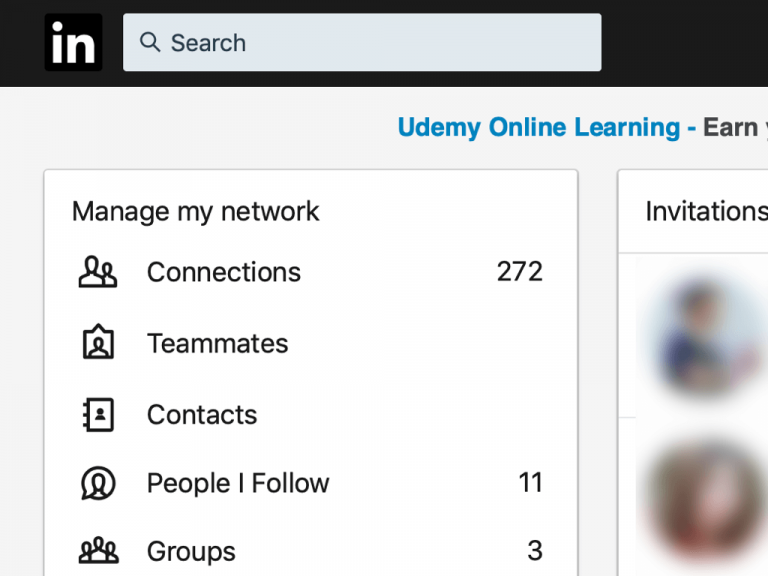 To use the LinkedIn Teammates feature, click the My Network icon at the top of your LinkedIn homepage and click Teammates on the left.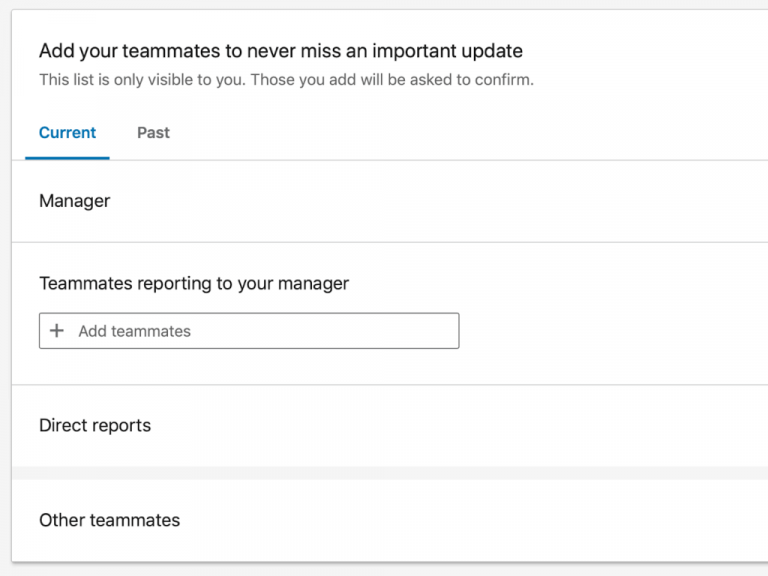 In the Add Teammates field, type the name of a teammate you'd like to add and then click Add next to your teammate's name. If you're not connected to your teammate on LinkedIn, you'll have to click Connect next to their name before you can add them to your team.
Solicit employee content for your LinkedIn Company Page
As a marketer, you need to collect relevant news from within your company to share on LinkedIn. You'll want to keep tabs on what employees are working on and solicit content that reflects your company culture. And if you're not a subject matter expert, you may need assistance from employees to create some of your content for LinkedIn.
These challenges aren't unique to social media, but with the requirement to produce regular and timely content, you need to setup internal processes to garner support from employees.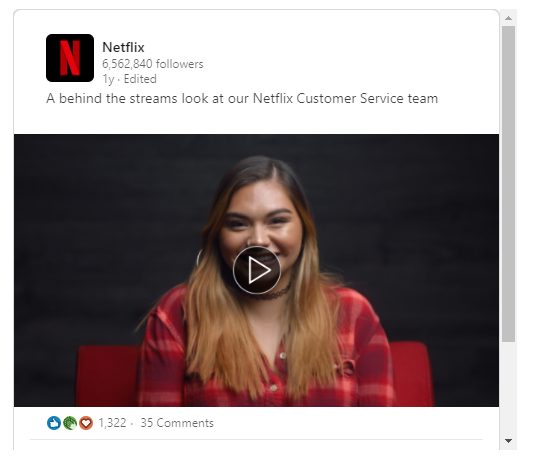 Guide and support employees in posting their own LinkedIn profile updates
While having employees share content from your LinkedIn page is great support, you may also wish to support your non-marketing colleagues in creating their own content for LinkedIn posts that can be shared by teammates and other network connections
Some employees will be able to dive right in, knowing what they want to post on their profiles, but others may need a few suggestions.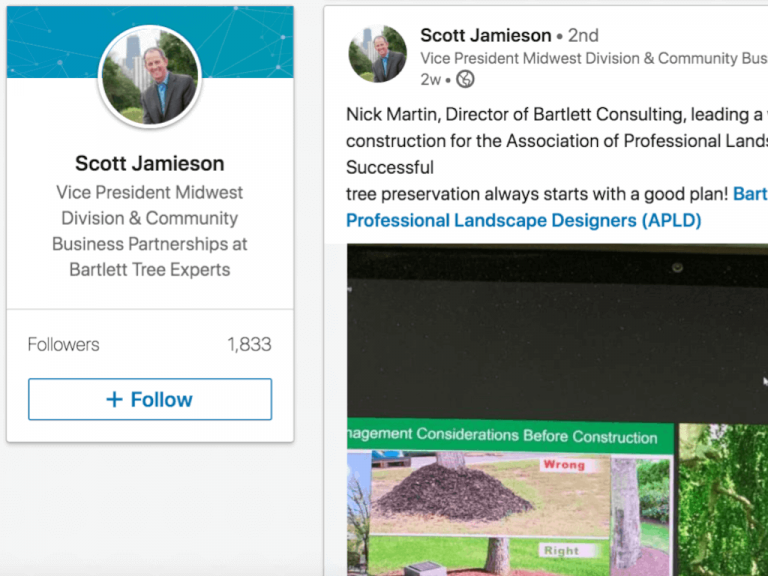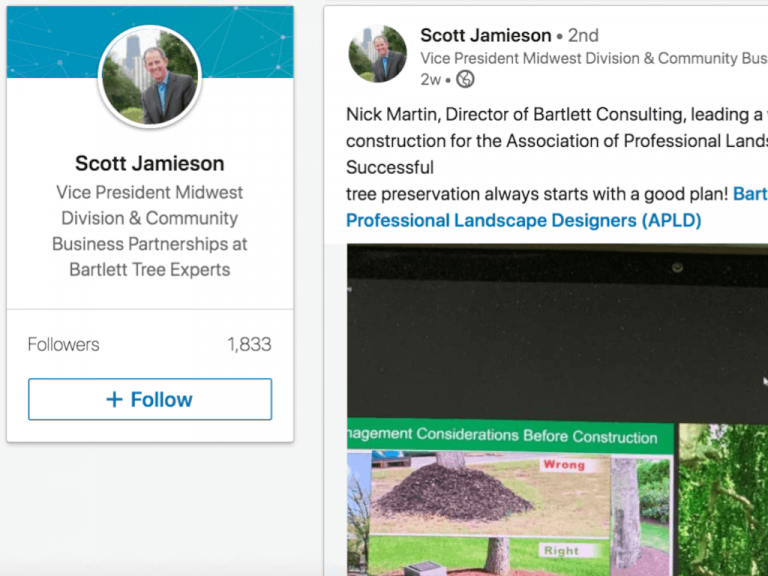 In addition to sharing these ideas, consider providing technical how-to support from employees who lack the condidence to post on LinkedIn. Include best practices such as the best LinkedIn hashtags to use. Offering training and ongoing guidance can help ensure consistency across the business.
It's also important to share some do's and don'ts for posting on LinkedIn such as don't violate client confidentiality. You could provide a detailed social media policy or an internal document with examples.
The easier you make it for non-marketers to support your LinkedIn marketing, the better. You can also encourage them to measure their individual success by analysing their LinkedIn profile using the LinkedIn dashboard.
Summary
Asking for help from colleagues and peers is never easy, but when it comes to getting results from your LinkedIn marketing efforts, it's hugely valuable to get them involved. Marketers might have all of the technical skills for social media management and lots of content ideas; however, they might not always be the subject matter expert within the business. And they may not have the largest network of clients and prospects among their own connection lists.
That's why you should consider getting employees involved in your LinkedIn marketing. Show them how their profile can be a tool that can support your wider business strategy.
If you're just getting started with LinkedIn, check out our Part One, Part Two and Part Three of our series, and learn more about LinkedIn from Microsoft. Which of these tactics will you try to get your colleagues involved in your LinkedIn content marketing? Please share your business strategy with LinkedIn as an employer, as a business owner in the comments below!