Forza Horizon 4, the latest entry in the open-world racing game series is one of the most anticipated Microsoft games of the year, and it's a winner. This time, British studio Playground Games decided to take things home and set this new episode in the British countryside, a refreshing change after the Australian landscapes of Forza Horizon 3.
As you may know, we get a new Forza game every year, and Forza Horizon 4 succeeds to Forza Motorsport 7 released back in October 2017. The two sub-series don't really target the same audience: Forza Motorsports games are for hardcore racing fans interested in racing on real circuits, while Forza Horizon games are set in a fictional open world and feature a more arcade gameplay.
After spending close to 30 hours in Forza Horizon 4, I've realized that it's an excellent game for casual gamers looking to have some fun with some of the maddest cars that ever hit the streets. The best thing about this game is that you don't have to win every race to progress, and because there are so many things to do in this world, you probably won't get bored any time soon.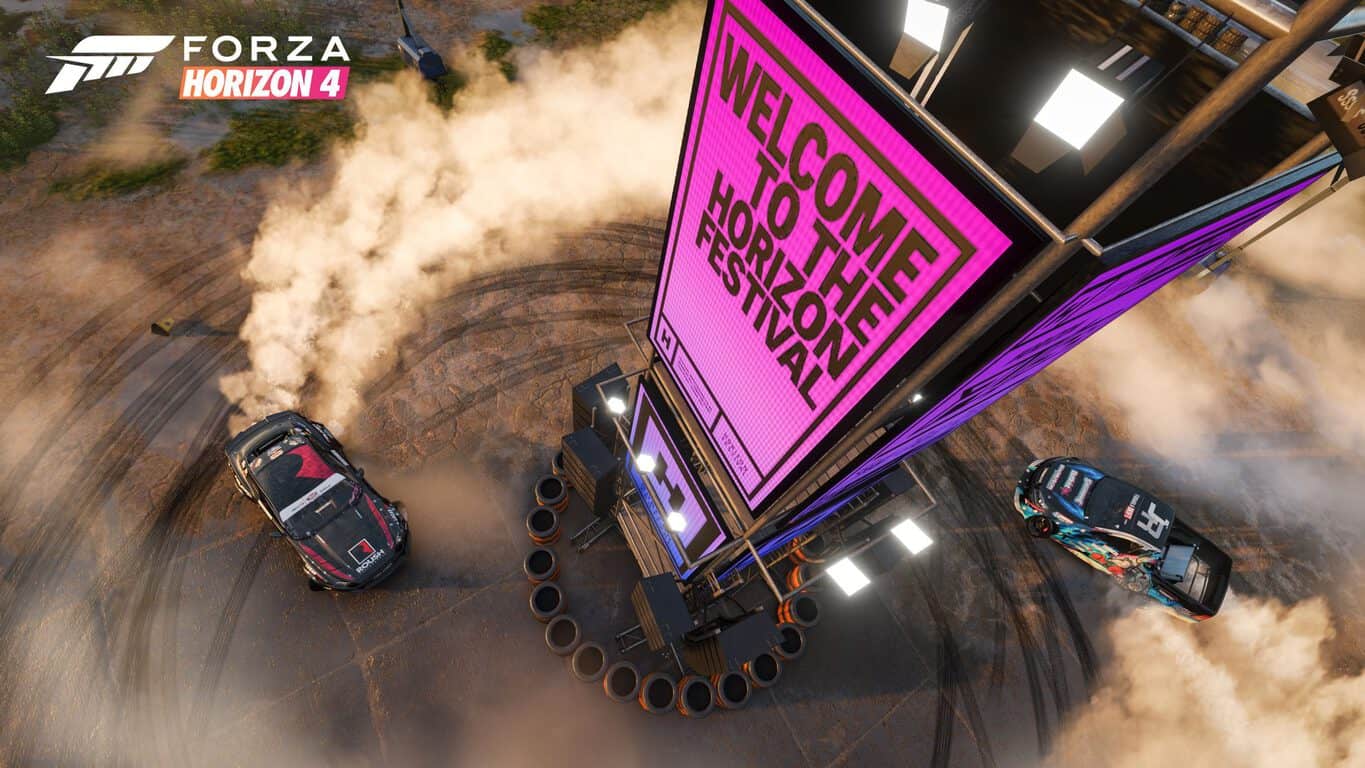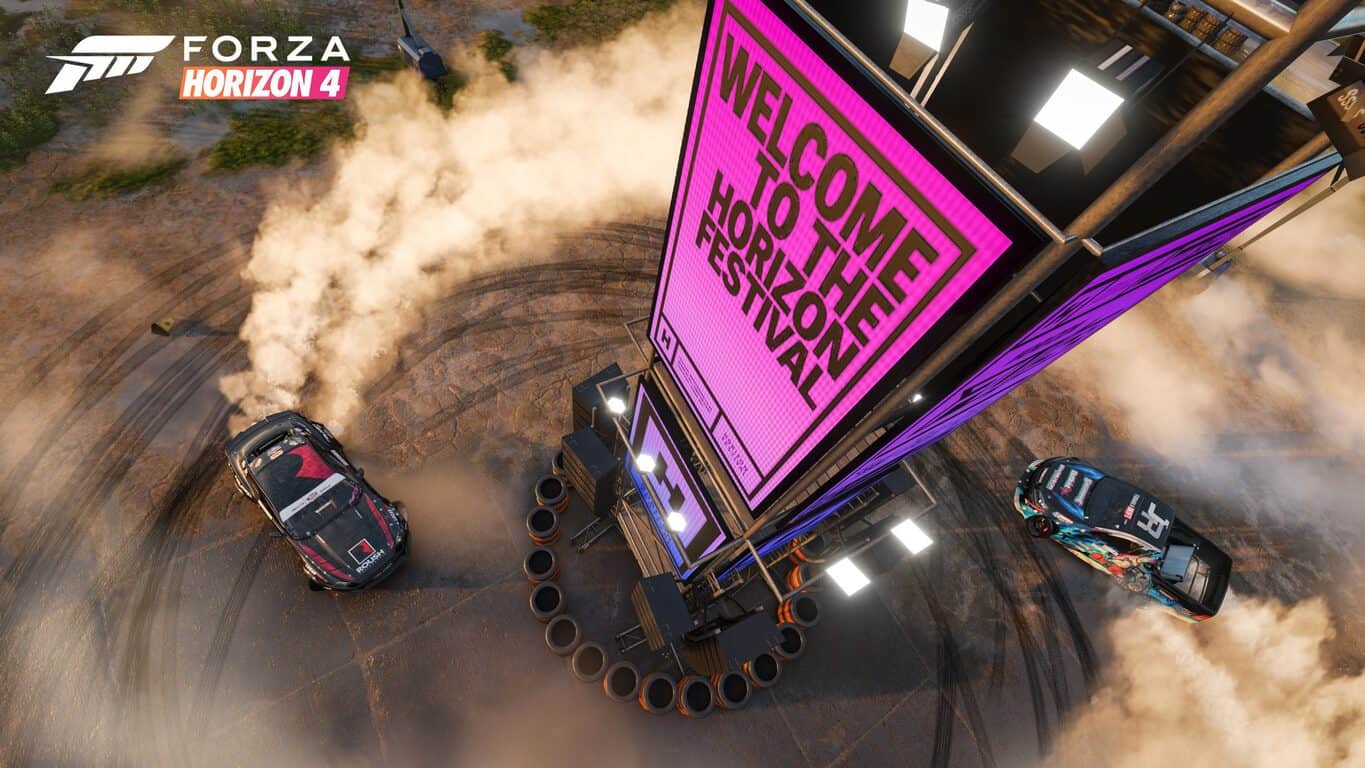 Forza Horizon 4 brings many gameplay improvements over Forza Horizon 3, and the biggest ones are probably the introduction of dynamic seasons that will change every week, as well as a shared open world with servers that can host up to 72 players. The dynamic seasons are more than a simple cosmetic change as lakes will be frozen during winter, giving players access to new areas of the map. Every new season will also bring themed content, challenges and exclusive rewards.
Customize your cars and your avatar
At launch, the game will feature over 450 cars from more than 100 manufacturers, though it's worth noting that Mitsubishi, Lexus and Toyota (except some racing/offroad trucks) vehicles will be absent from the game due to licensing issues. You can still customize your cars any way you want, including brand new drift suspension upgrades. You can even customize horn sounds, and Playground Games did some decent fan service with unlockable sounds from Halo and Sea of Thieves, and there even the Windows XP shutdown sound if you're really old-school.
I also had fun customizing my driver avatar, especially when choosing the awkward dance moves that your character will be doing on loading screens and after winning races. Seeing your avatar dabbing or pulling some weird Hotline Bling's dance moves in front of competitors is really special. One feature I also enjoyed is the short messages you can send to other players using the D-pad, and during my time in multiplayer games, I saw that many gamers use this for some gentle trolling (example: a "Bye" message) after kicking you off the road.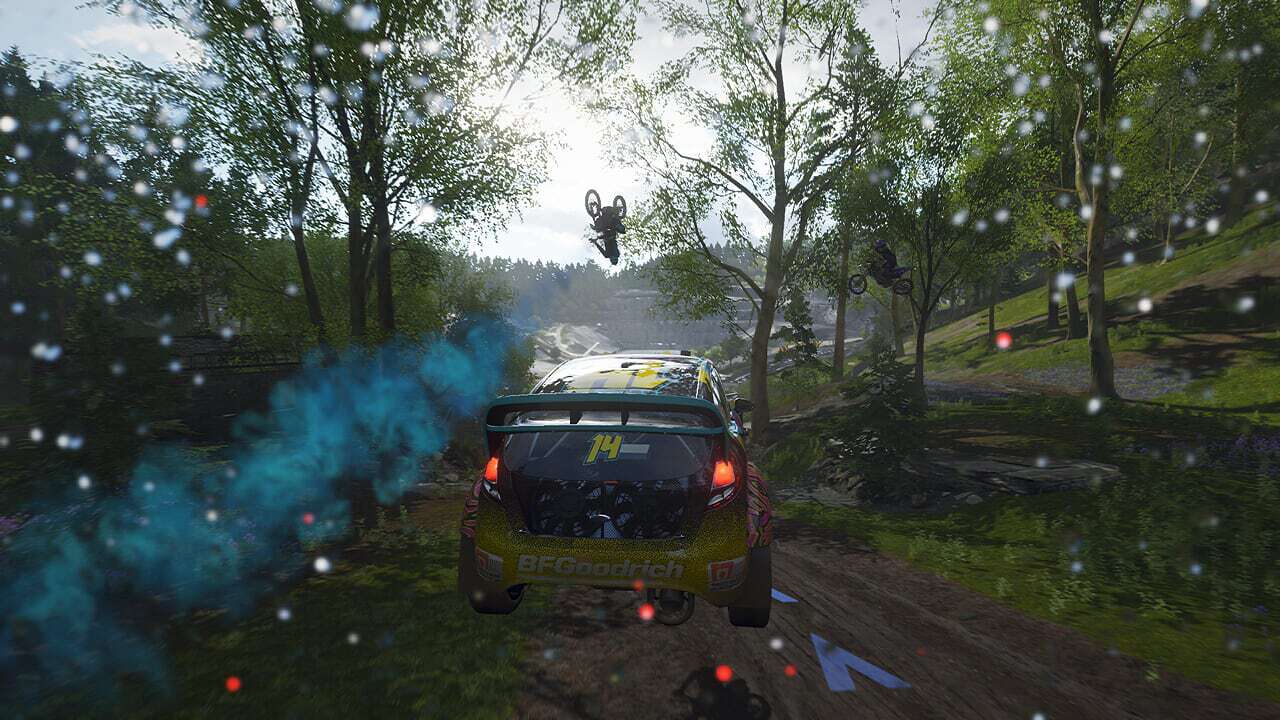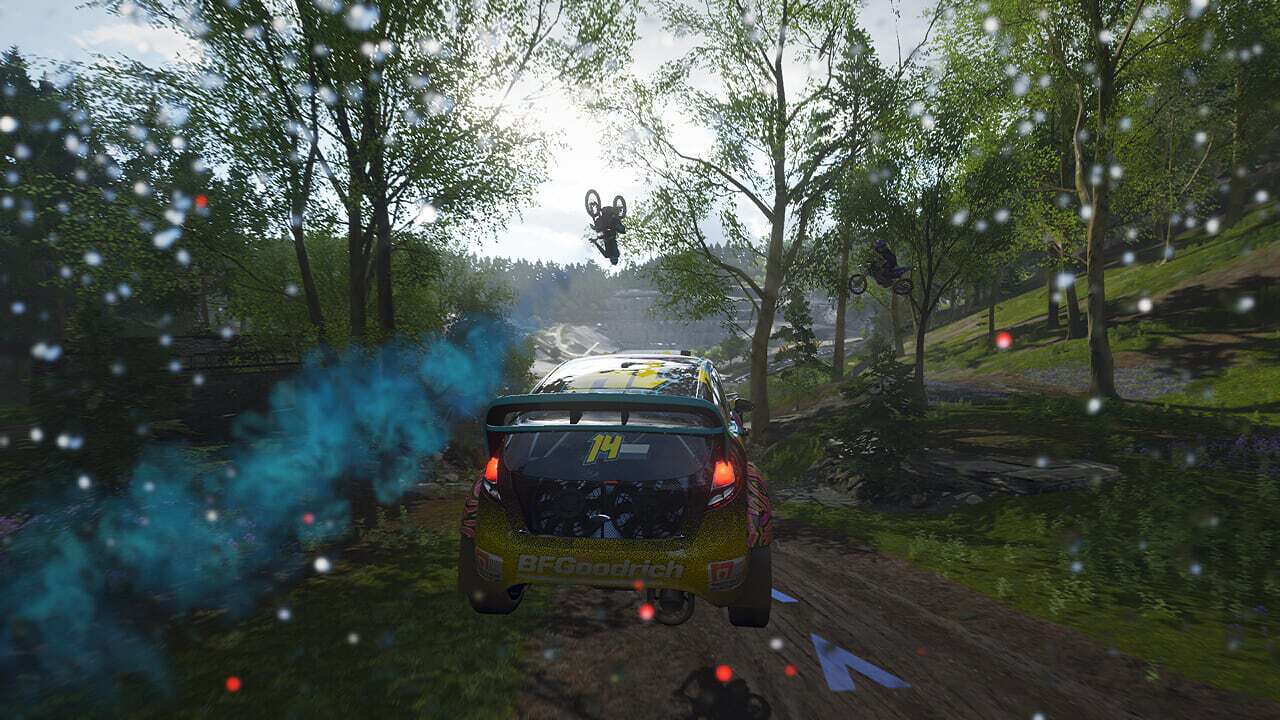 After spending some time exploring the open world, you'll also discover a re-creation of the city of Edinburgh, which looks really charming when the sun goes down. Moreover, you'll find that you can buy several properties from small cottages to very expensive castles, and choosing one of them as your home will unlock new items and gameplay perks. When you're home, you'll be able to customize your cars and driver avatar, and also access the Auction House to find new cars to buy or sell the ones you no longer want.
My Horizon Life
If you already played the free demo, launching the game for the first time will be a very familiar experience. You'll have to go through the same opening sequence that lets you experience the four seasons in a couple of minutes, and then you'll end up at the Horizon Festival during summer. What will follow is a 4 to 5 hours Prologue that will make you experience the four different seasons for a longer period of time, but you won't be able to join the shared open-world and unlock all of the game's multiplayer modes until you win the Yellow Wristband and qualify for the official Horizon Roster.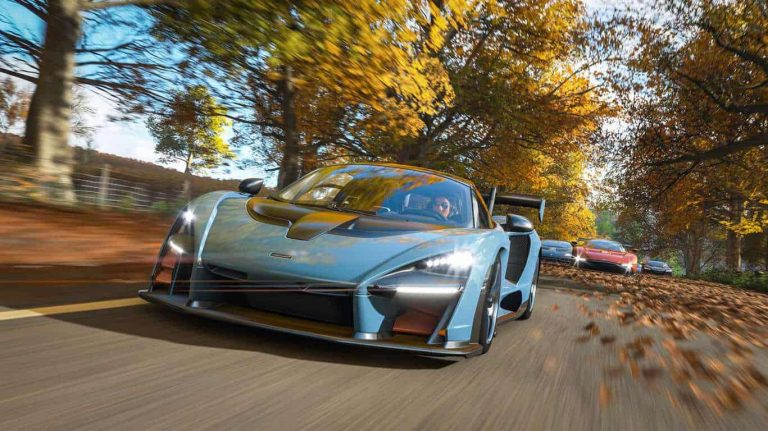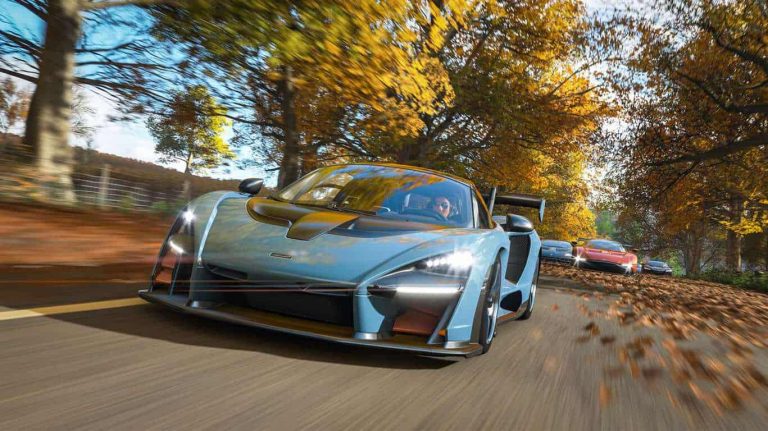 Once you're done with the Prologue, you'll be able to continue the multi-threaded "My Horizon Life" campaign, but seasons, time of day, and weather will be fully synchronized for everyone playing the game. My Horizon Life is the core campaign and includes different race types and challenges. Each thread has its own progression level and will let you earn different rewards (new race events, credits, clothing items, quick chat phrases, and more) as you progress. In addition to My Horizon Life, each new season (season changes will happen every Thursday at 14:30 UTC) will bring new seasonal championships, events and content. That's a pretty smart way to keep players engaged every week, and you can also look at the #Forzathon hourly, daily, and weekly challenges for even more racing action. By popular request, a post-launch update will also introduce a Route Creator for creating and sharing your own custom race routes.
Overall, there's really a lot to do in Forza Horizon 4, even for the Solo player. Everything you do in the game can let you gain Influence, which will be key to progress in the game. You earn Influence after completing any race, discovering new roads or smashing one of the hidden Influence boards that are hidden on the map. In addition to Influence, there is also a Skills points system to reward players doing awesome stunts and more. Skills can be used to purchase perks for your cars (every car in the game has a skill tree), which will unlock a permanent bonus for earning extra Skill score when doing certain actions, or extra Influence when you participate to select events.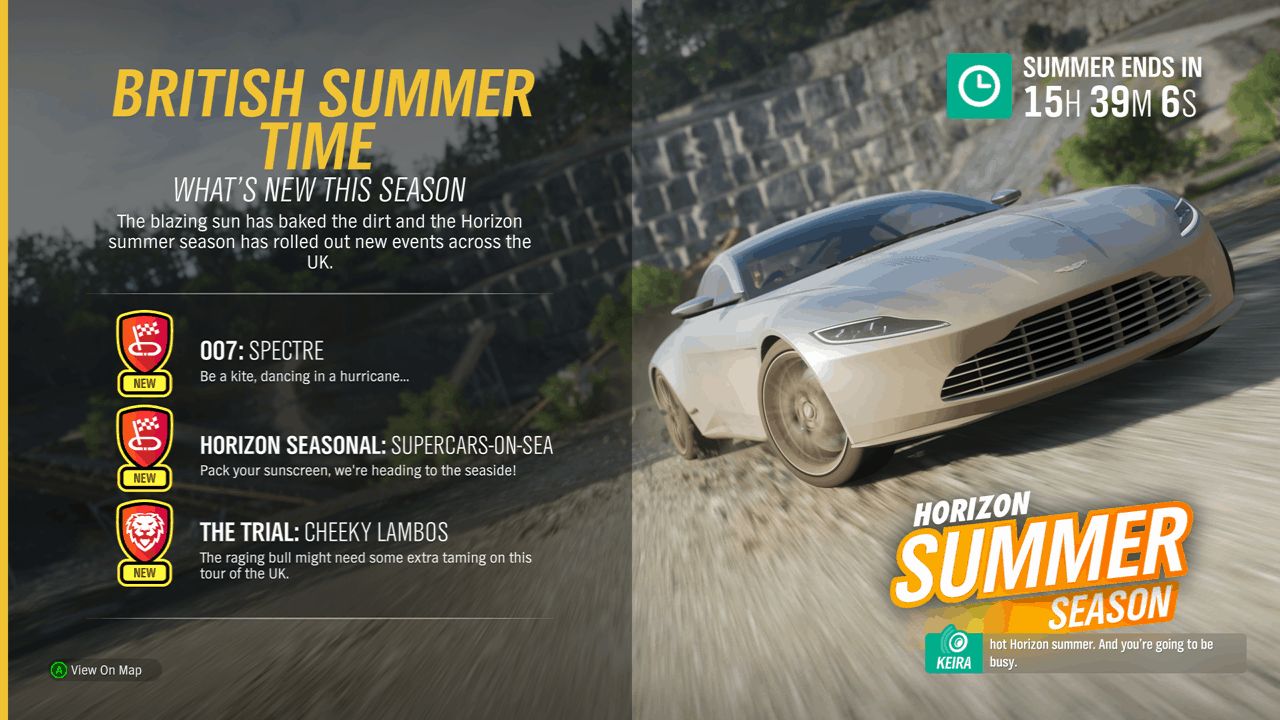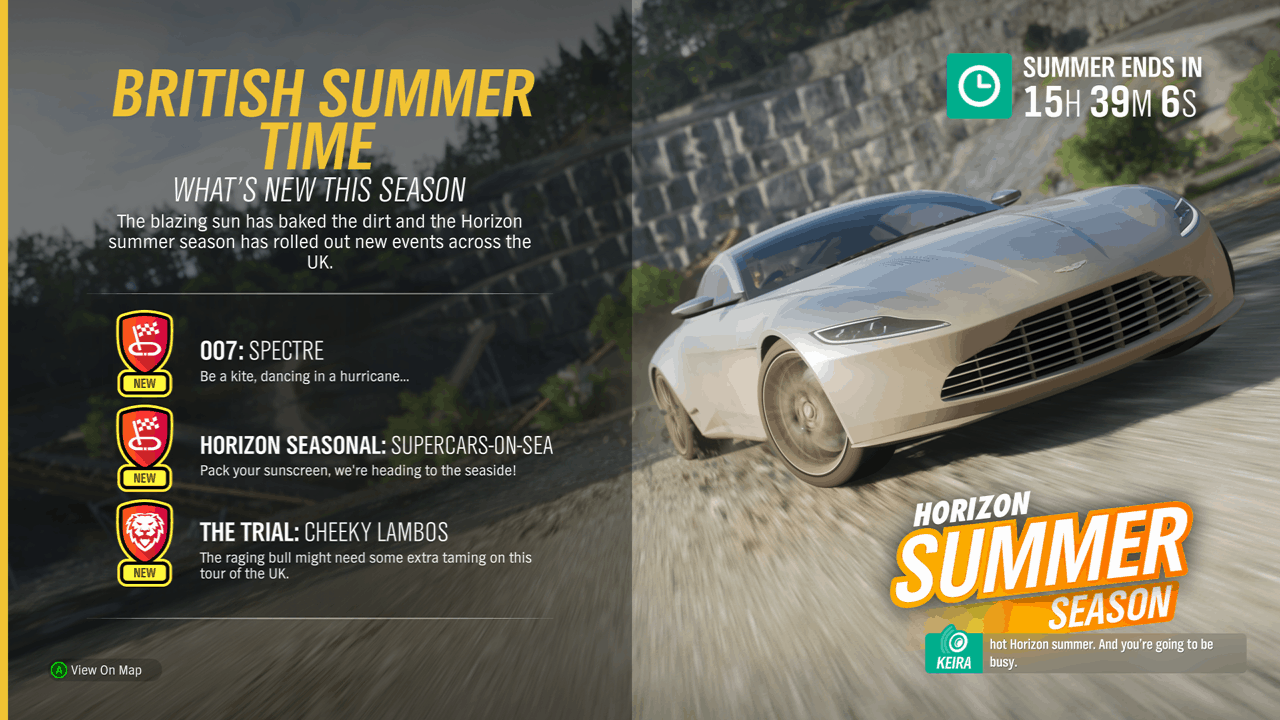 Performance
On a technical standpoint, Forza Horizon 4 is definitely a looker, even on a base Xbox One console. The game is locked to 30 FPS on the original Xbox One and Xbox One S, but Xbox One X owners will be able to choose between "Quality" with 4K graphics at 30FPS, or a "Performance" mode at 60FPS in 1080p. Anyway, the game runs great at 30FPS and I didn't notice any slowdowns or hiccups while playing on an Xbox One S.
Multiplayer
While it's entirely possible to play Forza Horizon 4 solo, I found that the shared open-world really pushes you to interact with other players. As an example, the #Forzathon Live events which will appear on the map every hour allow up to 12 players to cooperate on a series of objectives. Moreover, almost every Horizon Life race on the map allows you to play with other players, though you may have some trouble finding other players to join you if you're not already part of a Convoy. Fortunately, though, the native integration of Xbox Live Clubs makes it much easier to form a Convoy.
Another new multiplayer feature in Forza Horizon 4 is the Team Adventure multiplayer mode, which is a lot of fun. There are three types of Team Adventure modes mixing different types of races (including a capture the flag mode), but every mode puts two teams of players against each other and the one ending the most points across different rounds will be the winner. It's also possible to create your own Team adventure and customize seasons, weather and time of day, car types, the routes you want to appear, and much more. For the more competitive players, a Ranked Team adventure mode is also present and lets you earn exclusive rewards.
I had a lot of fun with Team Adventure mode, but I found that it's not easy to leave it to go back to the shared open world. When I tried it, I was kept in a loop of new rounds and had no choice but quitting while a new race has just begun, which probably wasn't really nice for my teammates. It remains a great addition to the series, but I wish the presentation was slightly better.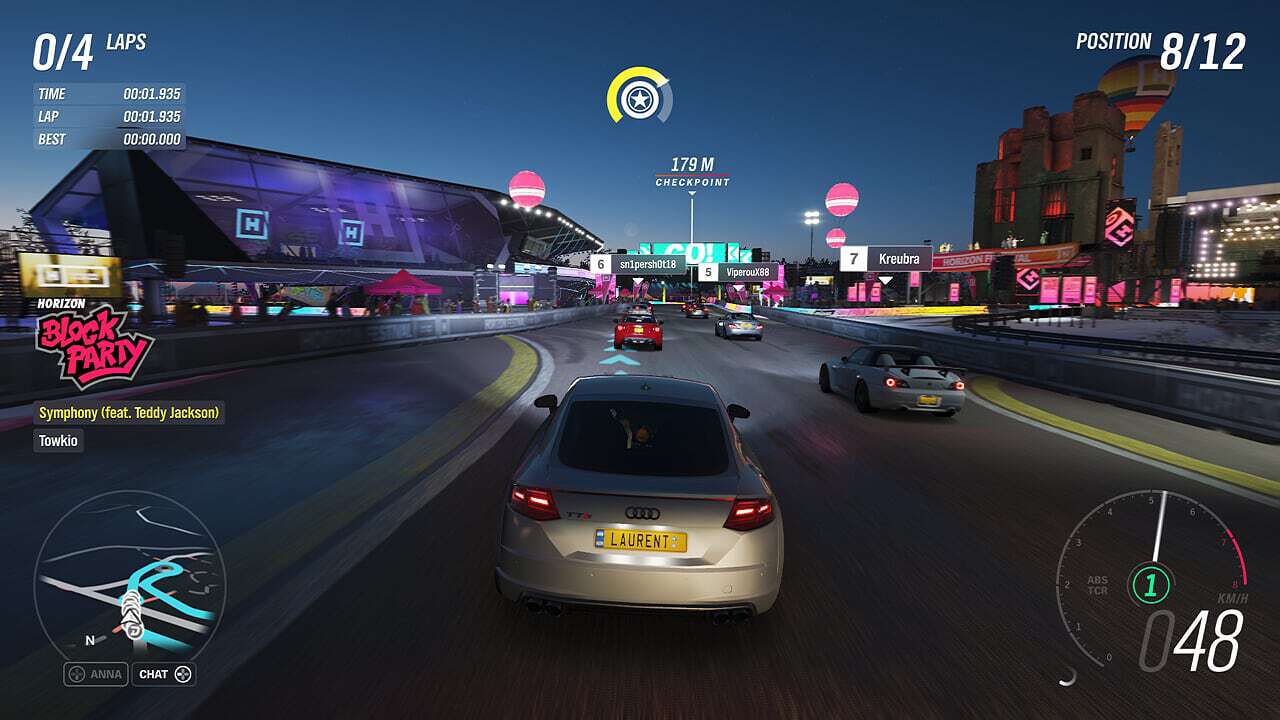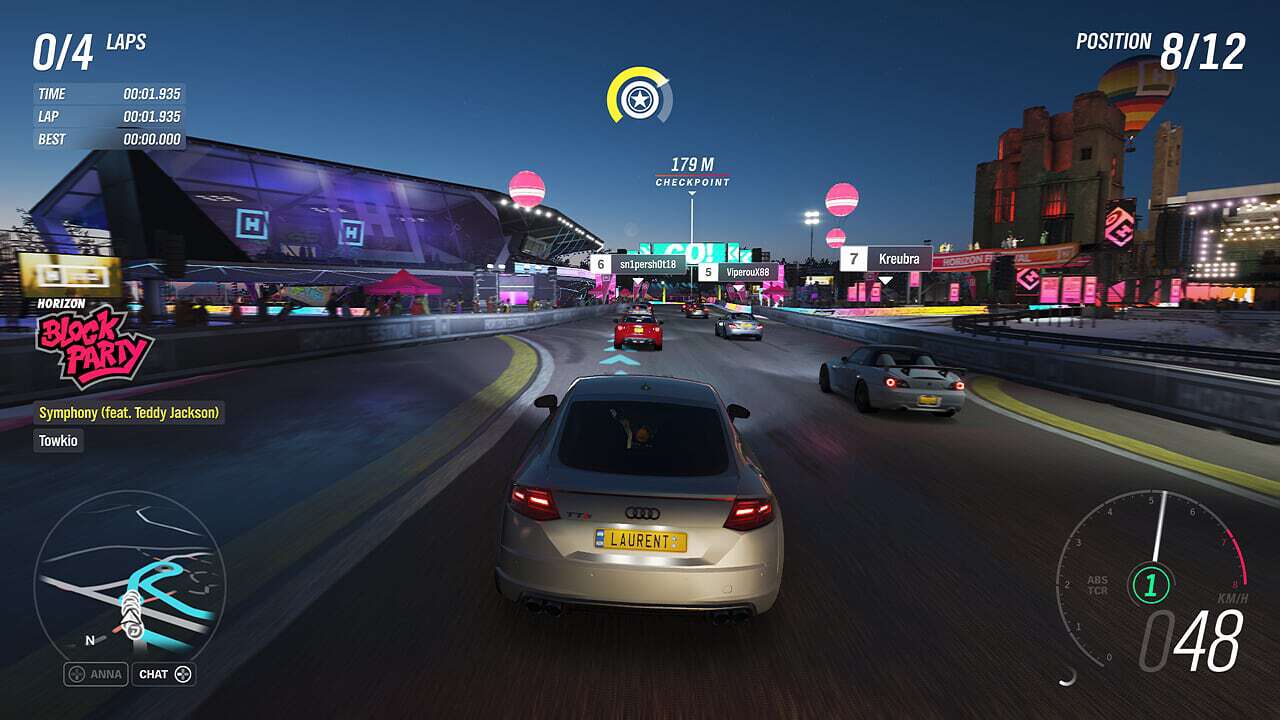 Music and Mixer
A quick word about the soundtrack: Forza Horizon 4 features over 100 tracks across several in-game radio stations (you can check the full list here), which is a bit less than the nearly 150 songs found in Forza Horizon 3. Moreover, Playground Games didn't add Groove Music integration this time around, and that's not really surprising since Microsoft discontinued Groove Music Pass last year. However, you're still free to use any music app you want on the Xbox One to add some background music while you're playing the game.
It's also worth noting that Forza Horizon 4 is probably one of the first Microsoft Studios game to integrate Mixer so prominently. The game streaming service is one of the different threads in the My Horizon Life campaign, and you can earn in-game Influence by streaming your own game or by watching Forza Horizon 4 streams on Mixer. This has already led to the creation of many "Influence farms" on Mixer, with some players just streaming the game menu to earn influence. That was to be expected, and we hope Microsoft will address this as it would be a shame to see these Influence farms steal viewers from the most dedicated streamers on the platform.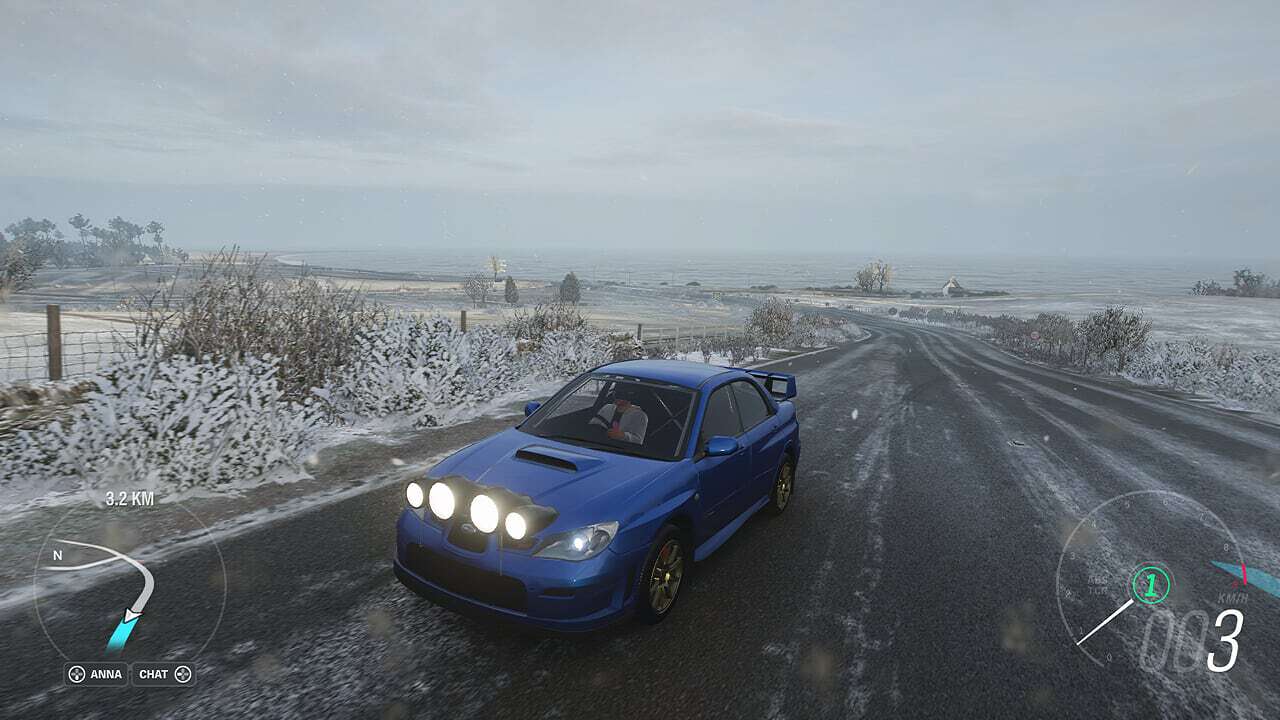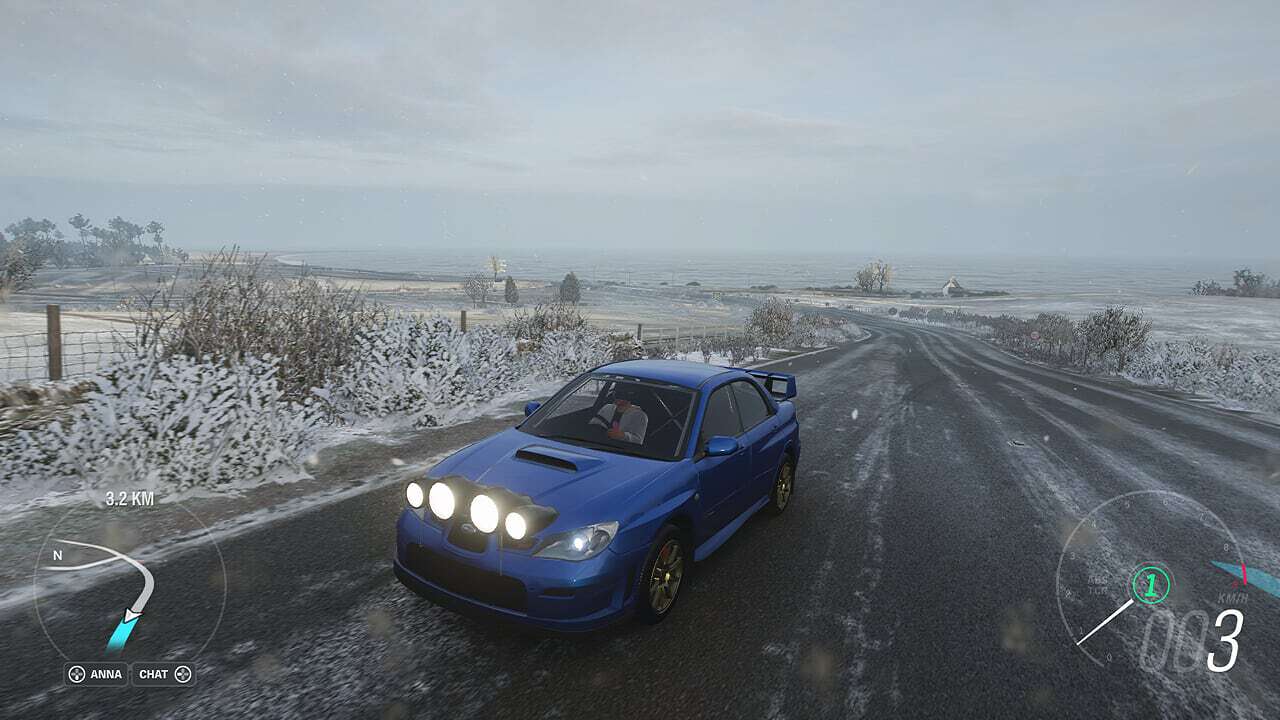 Microsoft's best exclusive game of 2018
In the end, I have absolutely no doubt about Forza Horizon 4 being the best Microsoft exclusive game released this year, and one of the best racing games you can play on Xbox One and Windows 10. Even if you're not a big racing fan, the game is really accessible and can appeal to everyone just because of its amazing open world and content variety. It's just a game that feels great to play, especially with those rumbling triggers on the Xbox One controller which are really great for increasing immersion. The weekly season changes are also a good reason to launch the game every now and then, and this exactly where this whole "Games as a service" philosophy really shines.
In recent years, it has been hard to ignore the fact that Microsoft has an exclusive problem. This year alone, Sony's Playstation 4 received critically-acclaimed exclusives like God of War and Spider-Man, and Xbox One exclusives like Sea of Thieves and State of Decay 2 really pale in comparison. In retrospect, the Forza series has probably replaced Halo or Gears of War franchises as Microsoft's most popular and successful gaming IP. That's all thanks to Turn 10 Studios and Playground Games' ability to consistently release highly-polished experiences, and Microsoft acquiring Playground Games this year is really promising news for the future of Microsoft Studios.
Forza Horizon 4 will launch worldwide on October 2, and it will also be available on Xbox Games Pass on launch day. If you want to get early access on September 28, you'll have to buy the game's $99.99 Ultimate Edition which includes the Car Pass, the Best of Bond Car Pack, the VIP Membership and its exclusive rewards, as well as two game expansions when they become available. Just like its predecessor, the game also supports Xbox Play Anywhere and cross-play multiplayer between Xbox One and Windows 10. I'm optimistic about Forza Horizon 4 breaking new records for the franchise, and the game also seems to be exactly what Microsoft needs to push more gamers to subscribe to Xbox Games Pass during the holiday season.