Ever wondered what it would be like to use your Windows PC without all the sound effects that fire up when you boot up your Windows, shut it down, or something goes with a program? You guessed it—it'd just be downright dull.
While a rare, eccentric bunch of people might not care about these features, a varied sound effect system is essential to a fulfilling user experience for most of us. And that's precisely why Microsoft comes packed with various sound effects; they make casual use way richer than it would've been otherwise.
However, if you're the curious tinkerer like most people reading this, we're confident you'd want to try out something new. In this article, we've rounded up some cool sites for you, so you don't have to scroll through endless search results and Reddit posts; you can safely try out new sounds from these hand-picked sources.
1. Pixabay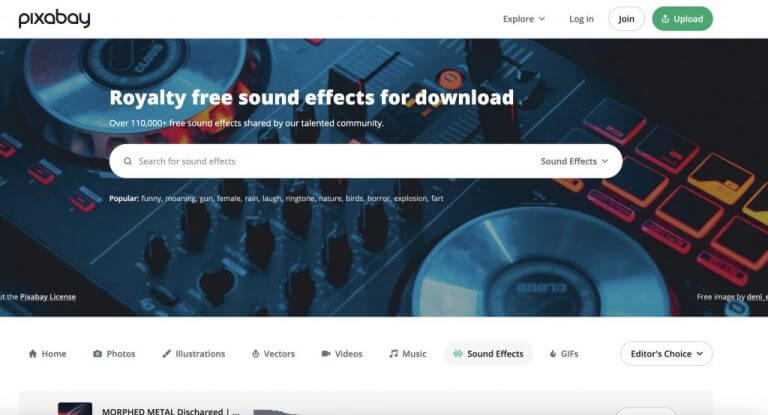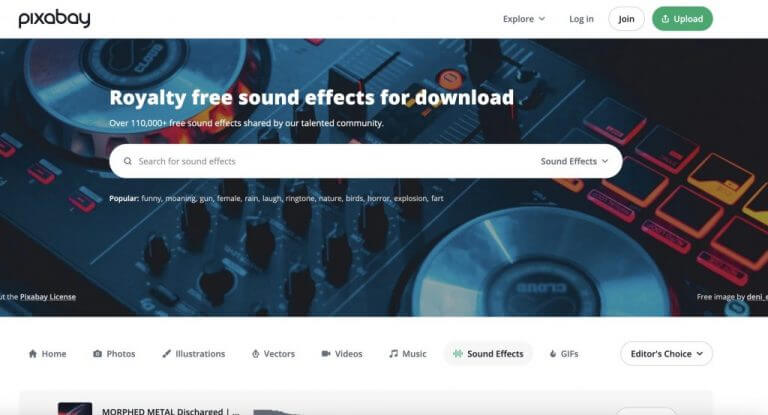 Pixabay is one of the most popular sites I occasionally use for free stock images for my work. While the site has made a big name for its images, a relatively unknown feature is the quality of music and sound effects it gives for free.
Head to the sound effects section, and you'll find many free sound effects for your Windows computer.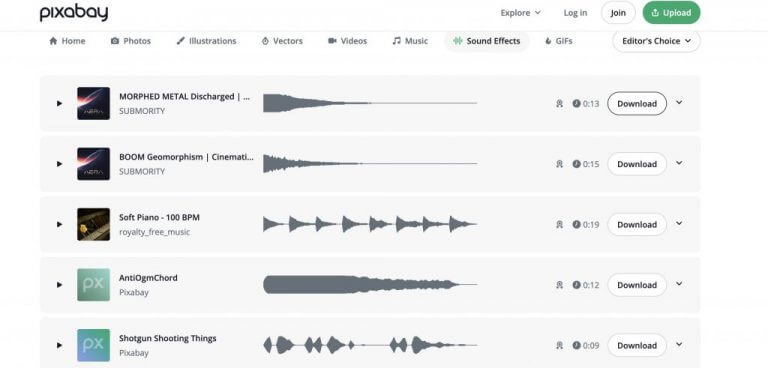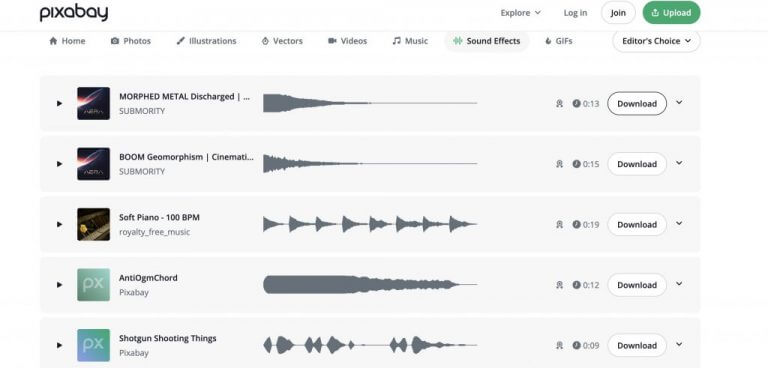 As you can see from the screenshot above, the website lets you try out the effects before you begin downloading. Just click on the drop-down menu next to the Download button, and click on the Play icon to get a quick preview.
2. freesound.org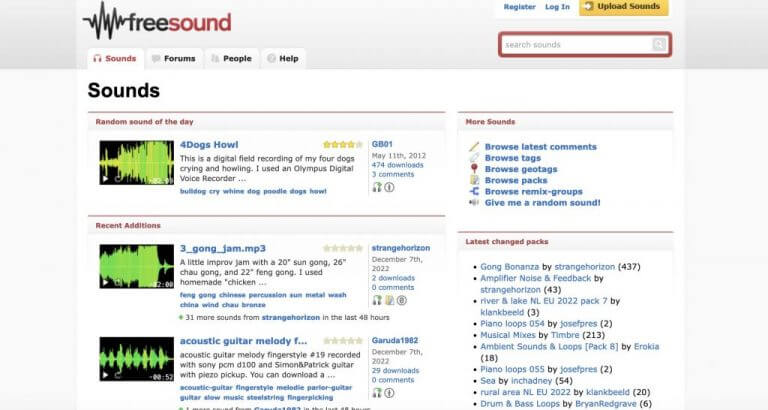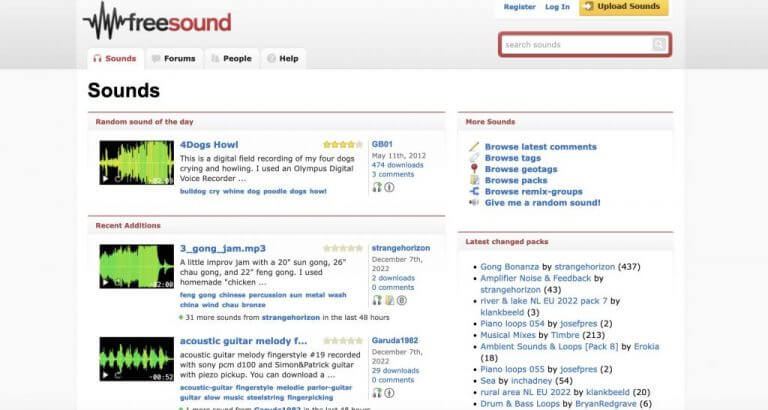 As you might have inferred from the website's name, freesound.org is an online source that hosts a wide variety of sounds, recordings, and beeps—all under a creative commons license—that you can download for free.
The website was founded in 2005 by the technology society in Universitat Pompeu Fabra, Barcelona, Spain, and has since been going strong.
You can grab all sorts of sound from the Sounds section at the top; from nature, metal, and random things—the site covers them all. Different from other websites, the website all hosts sound contests from different websites around the world. For example, as of writing this, I can see a blog post from Wikipedia for a logo contest held a few months back.
So, if you or anyone you know who's into sound creation, freesound.org is an excellent place to look out for in keeping a check on your wishlist.
3. BBC Sound Effects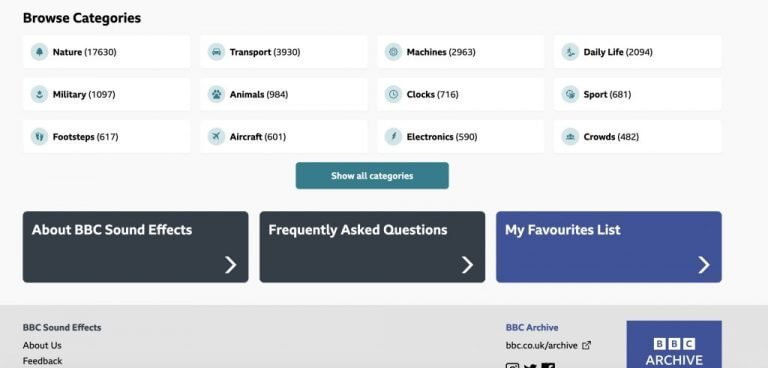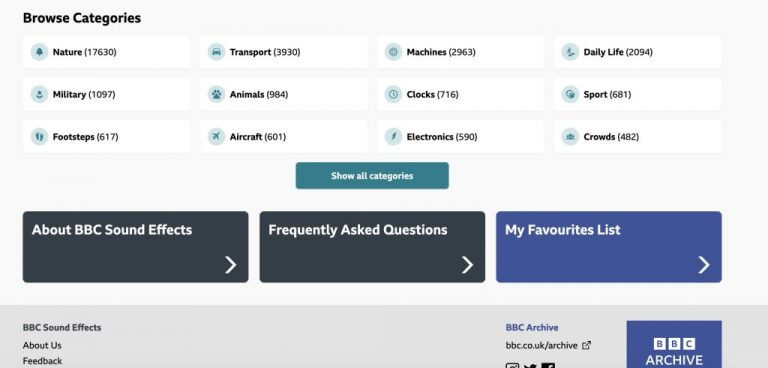 BBC Sound Effects are the sound hosting website from BBC, the national broadcasting service from Britain.
The sound effects' website offers over 30,000 sound effects to choose from. While the sound effects are free to use, the only caveat is that you can only use them for non-commercial purposes.


 As you can see from the image, you have various categories to pick from: Animals, Birds, Bells, Aircraft, Military, etc. The list goes on to list up to 26 different types of sound effects.
And then you have the Mixer Mode—the feature lets you build your sound effects through mixing and editing. After you're done, you can download the sound without any login or registration requirements.
4. SoundBible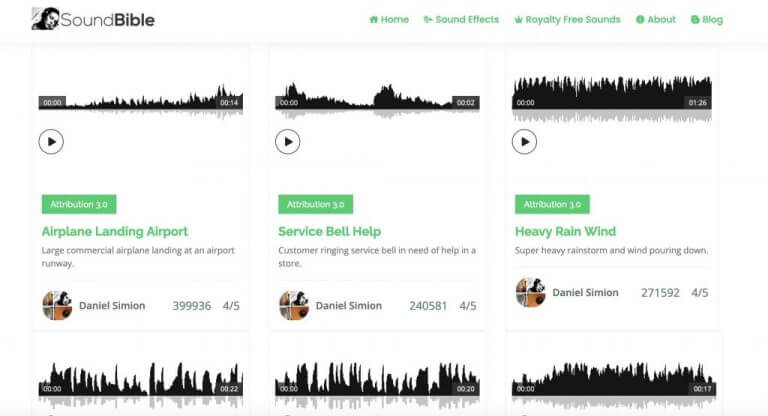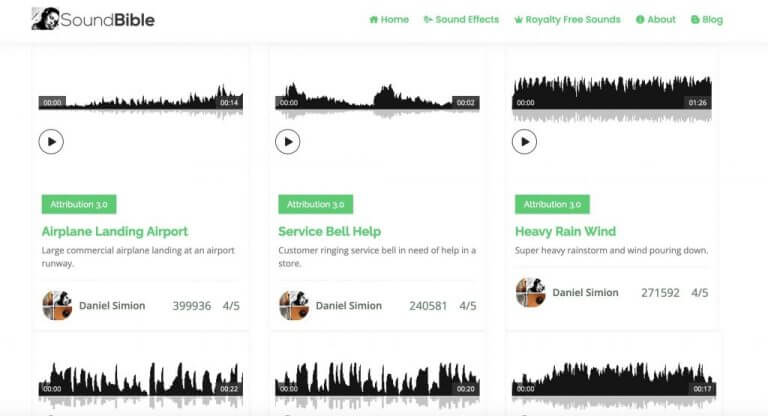 SoundBible is another option you can try your hand at. The sound effects will be available in .wav and .mp3 formats, and you can grab them for free. However, in contrast to BBC Sound Effects, SoundBible will also let you use their sound effects for commercial purposes.
Click on the Sound effects tab from above, and you'll get to see a host of sound effect options; from Muscle Car, Poker Chips, and so on, there's a whole array of options to check out.
To download a specific file, click on the name of that file. Then, choose the type of download you'd like to have from the next page—.mp3 or .wav, and that's it; your download will be completed almost instantly.
5. 99Sounds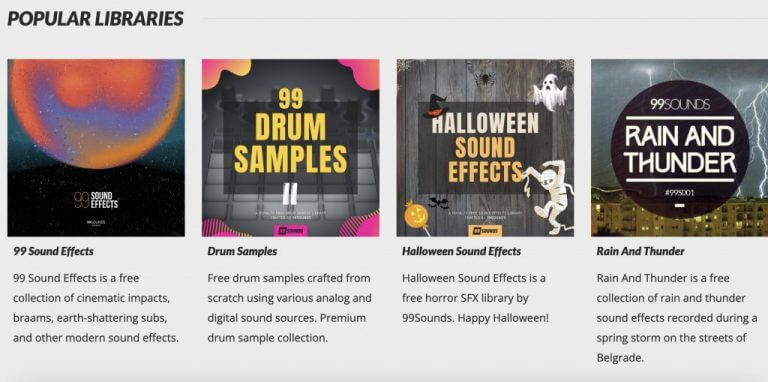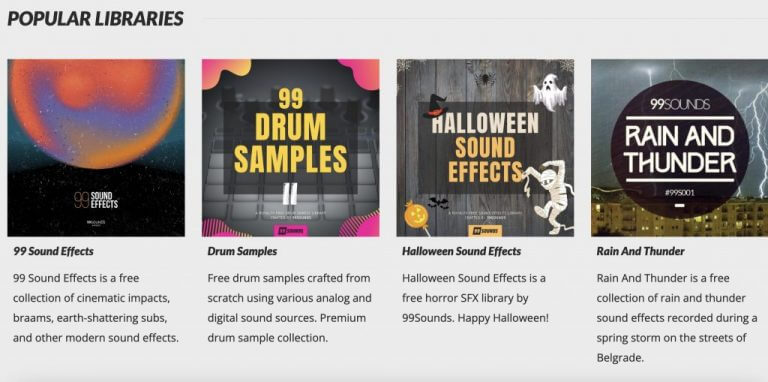 99Sounds is an indie sound label that hosts a ton of sound effects and drum samples. The website is made available by Bedroom Producers Blog, a magazine catering to music producers of all types—all royalty-free for both non-commercial and commercial uses.
For example, head to the Browse section, and you'll be surprised with several different categories of sound effects—Drum Samples, Underground Sounds, Garage Folley, and many other albums that pack a wide variety of sound effects.
Downloading Windows sound effects on your Windows PC
Although Windows comes with many default sound effects, the websites we've recommended above will give you a chance to try out new, alternative sound effects for free. So don't wait now. Go ahead and try them all out!