Updated: 2/21/2023
Summer grows long in the tooth and that means it's back to school season once again. What better time to check out the best resources available for teachers in Minecraft Education Edition?
It has a wealth of lesson plans covering almost every academic topic out there, and something for educators of all types. Here we've selected some of the best lessons, challenges, and activities Minecraft Education Edition has to offer. So with no further delay let's have a look at them.
This course for teachers new to Minecraft Education Edition consists of three modules: building individually; modifying together; and building worlds together. The course has a well-laid-out pathway for educators and makes for a great introduction to Minecraft Education Edition.
It is designed to accommodate various teaching and learning styles. For teachers looking to dive into this learning tool, this is the place to start.
This custom Minecraft world is specifically designed for students going back to school in a virtual environment. In Back to School! Students are asked to create something unique within the game with which to introduce themselves to the class. The student's creation – or rather a screen capture of it – is shared via Microsoft Teams or Flipgrid.
Inside the virtual classroom are posters displaying rules for digital citizenship, upon which students are tested via NPC challenges. Back to School! is a great activity for helping returning virtual learners get back into the swing of things after the long summer break.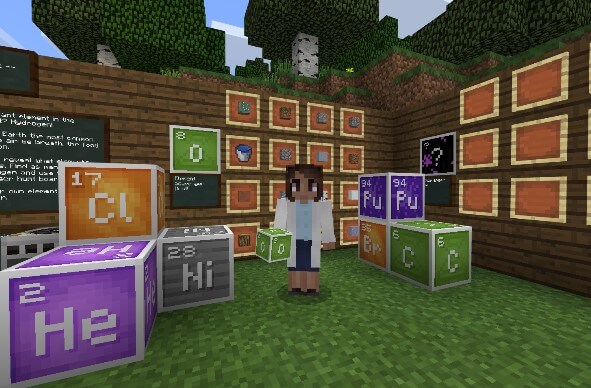 Learn all about the elements with these fun scavenger hunt activities. The great thing about these challenges is that they have lesson extensions, such as researching an element and creating a build in Minecraft that contains that element. These are also great for building collaboration and critical thinking skills.
Created in partnership with Random House and the National Literacy Trust, this lesson has students reading the first official Minecraft novel Minecraft: The Island by Max Brooks in class and then in the game building a shelter inspired by the novel.
Students then create a short video showing their Minecraft build and explaining their use of the six Ps from the text: Planning, Preparing, Prioritizing, Practice, Patience, and Perseverance. It's a fun activity for students and a great way to spark their creativity.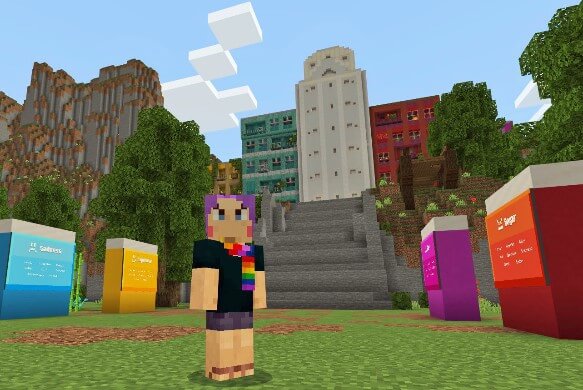 This challenge helps students build their emotional self-awareness. The challenge for students is to build something in the world of Minecraft that matches how they are feeling at present.
First students use the Book and Quill to write a paragraph about what is affecting their mood. Then, they build something for each emotion they record. And lastly, the student then shares that build with the class.
This Minecraft world is based on Roald Dahl's Fantastic Mr. Fox. It is designed to help teach English/Language Arts and allows teachers to create their own lessons alongside those included in the lesson plan.
Lesson ideas include having students explore the lesson world and find scenes from the book. Or have students build a village for the animals from the story to live in. These are just a few ideas of how the Fantastic Mr. Fox Minecraft world can be used to improve students' language skills in an engaging way.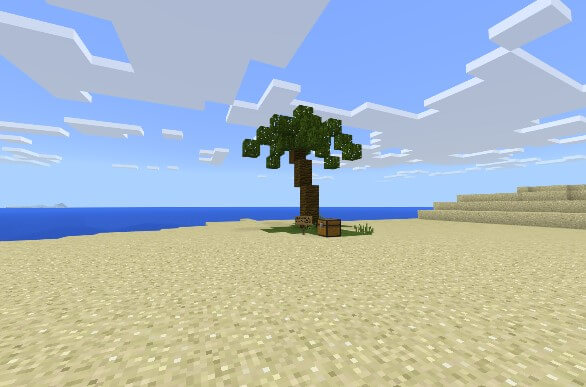 The concept of this lesson is fairly simple: have students build an object in Minecraft that represents the one thing they would bring with them to a desert island. Lesson extension ideas include having students take pictures or screen captures of their creations and share them with the class.
Additionally, you can have them write a paragraph about what they built and why. And, most interestingly, have them switch to survival mode in Minecraft to see how long they can last on the island with the object they built.
Wrap up
These were really just a small sampling of what Minecraft Education Edition has to offer. Do yourself a favor and take time to explore the Minecraft Education Edition site and discover for yourself the range of educational tools and resources available. It is a great tool that can engage students and is especially invaluable in digital learning. Be sure to also check out our post where we compare Minecraft Education Edition and Roblox Education.