Microsoft's forecast over the past couple of years has been mostly clear skies led by impressive gains in cloud computing revenues as well as the amount of commercial and consumer seats its 365 products have acquired. However, in 2022, things may get a bit more turbulent for the company as it navigates communications around its enterprise chat platform Teams, continued pandemic employment allowances, post Halo Infinite exclusives for Xbox, declining Surface hardware revenue, potential cloud computing saturation, Windows 11 releases, congressional investigations and more.
Clarity on Communications platforms: The Teams + Teams Personal – Skype problem
Microsoft's on and off again relationship with Teams for Personal has been a seemingly unforced error hanging around the company's neck like a figurative albatross. While Teams adoption (whether company mandated or by choice) has taken off like a rocket, the consumer companion alternative has not. The stagnation of Teams for Personal has rightfully stalled for a myriad of reasons, chief among them being the lack of communication by Microsoft presenting Teams for Personal as viable alternatives to iMessage, Messenger, WhatsApp, Snapchat or even Skype.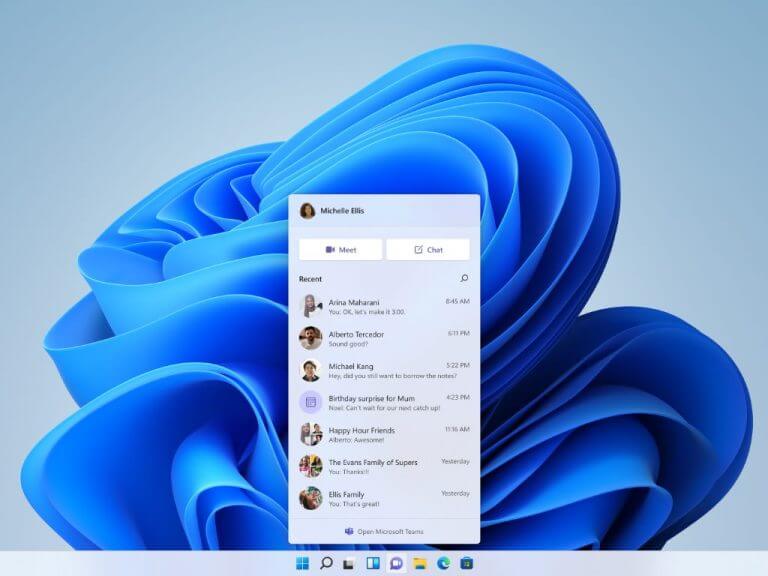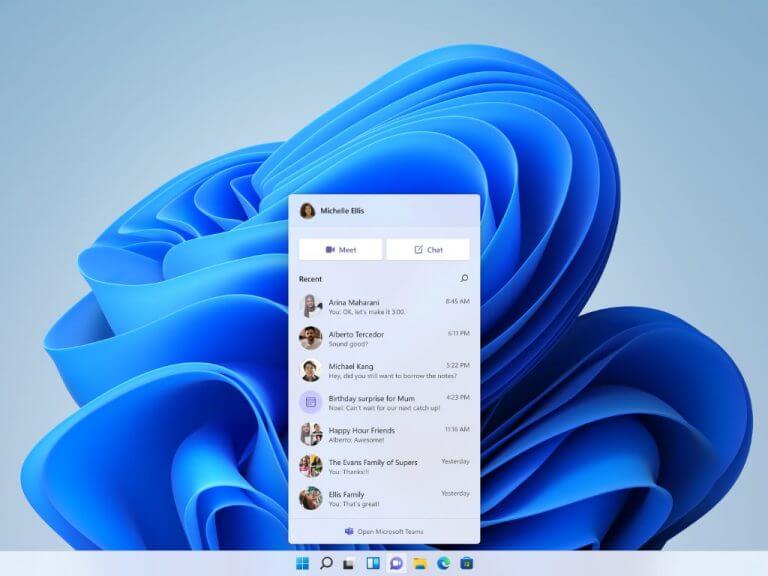 While Microsoft sprinkled in some in-your-face functionality of Teams for Personal when upgrading Windows 11, the platform itself is incomplete at the moment, lacking the necessary consumer incentive tie-ins other platforms offer such as Meta's Messenger or Apple's iMessage offer, or the personal ubiquity that comes with a WhatsApp or just the plain mobile presence of Snapchat or TikTok.
For a brief moment in time Microsoft's own Skype occupied the mobile space as an alternative to traditional SMS and international phone calls. However, Microsoft continues to throttle its support of Skype, which is its only real consumer facing chat solution it offers at the moment. While years of mismanagement of the technology, brand and platform have rendered Skype the butt of tech jokes, it still holds a significant enough mindshare for Microsoft to mine actual usage from.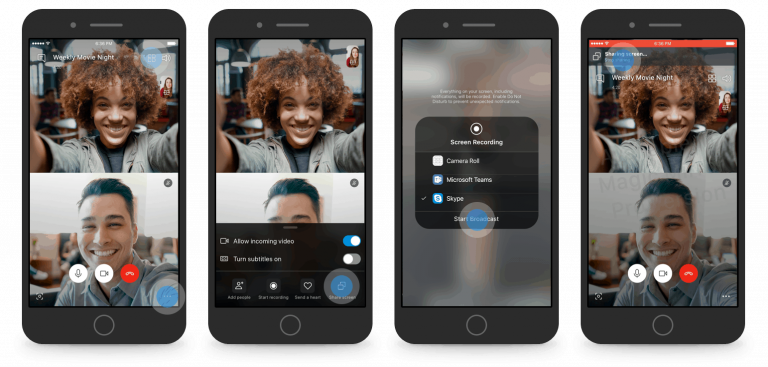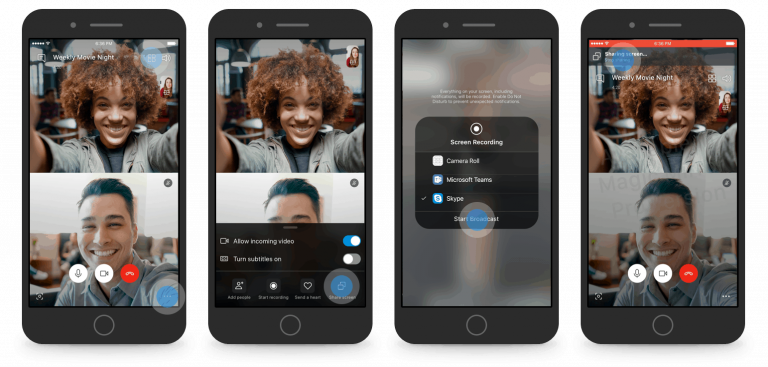 But, if Microsoft refuses to leverage the fumes of goodwill Skype has in the tech industry, it needs to be very clear about its pivot to Teams for Personal, as right now that communication is muddled at best.
Over the course of 2021 Microsoft has made some foundational moves to position Teams for Personal as the heir apparent to Skype such as removing the arbitrary networking wall between enterprise members and personal account holders. Back in August of 2021, Microsoft consolidated its consumer communications platforms which include Teams for Personal, GroupMe and Skype, all under new corporate vice president Manik Gupta who came over from Google and Uber. Lastly, mirroring the enterprise app, Microsoft moved Teams for Personal away from Electron to Webview2 for much needed performance improvements.
Sadly, most of these efforts are let down by Microsoft's lack of communication, promotion and branding of Teams for Personal. In 2022, Microsoft seems poised to add even more functionality to Teams for Personal, the only questions remaining are can the company explain the difference between the two, why it's even option against more known products and how is it better than Skype to 350 million users who still make use of it on occasion?
Microsoft will need to sort out marketing use-case for Teams Personal and hammer that home. Ideally, SMS, Your Phone and Android Messages tie-ins will be part of the production roadmap in 2022 to help consumers transition in to Teams for Personal use more comfortably than the company's current strategy of "figure it out."
Gaming in 2022
So far, "next generation" gaming for both PlayStation and Xbox have been a stutter-stop dance as both look to manage supply and demand against the continued fallout of the pandemic. Between manufacturing, distribution, chip shortages and accommodating work-from-home schedules for gaming studios, the pandemic continues to hamper the predicted explosion of gaming post Xbox One and PlayStation 4 that much of the industry expected.
However, Microsoft's investments in Game Pass and xCloud are proving to be highlights over PlayStations sheer exclusive advantage. As consoles purchases continue to be at a premium both Microsoft and Sony have had to seemingly hold off on ushering its user base into next-gen exclusive territories, instead opting to lean on backward compatible and cross-platform experiences. With Microsoft offering its Game Pass chalked full of backward compatible and cross-platform titles at $9.99 or less, it's become a relatively successful service that's allowed the company to raise subscription revenue quarter over quarter while hardware sales continue to limp on.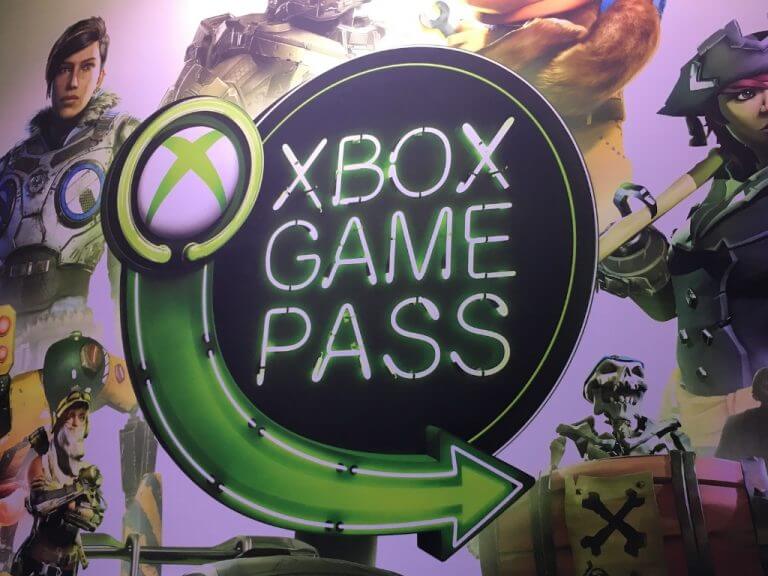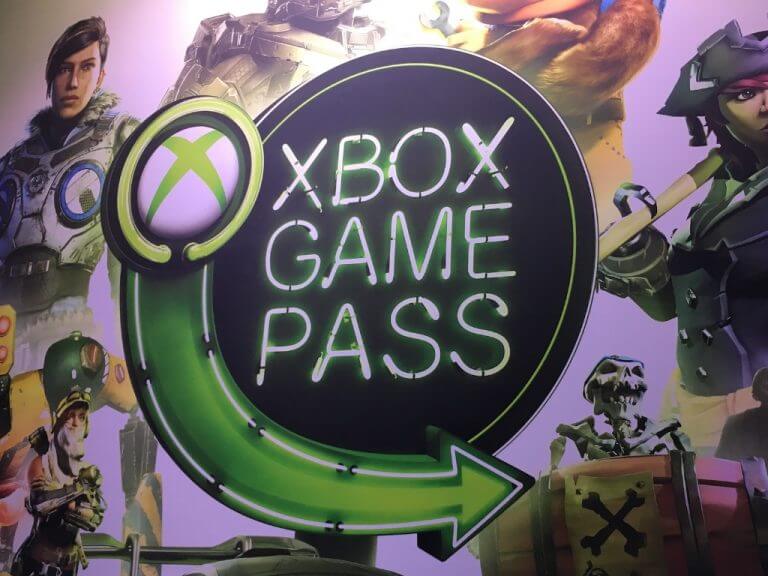 Game Pass has been such a widely liked service that Sony plans to bring its own version to consumers sometime in 2022, which is odd because the company arguably was the first early investor in the business model.
Moving beyond streaming services, Xbox is also poised to show the fruits of some of its recent investments in gaming studio acquisitions. While it can take three years or more to produce a AAA game from concept to consumer purchase, Microsoft's acquisition spree of gaming studios is coming up on three years for some and we should expect to see trailers and promotions for some of its first-party titles between June 2023 and November 2023.
While full games may not be ready until 2023 or 2024, Microsoft should be readying some game teases from studios such as Double Fine, Bethesda, Relic and Obsidian.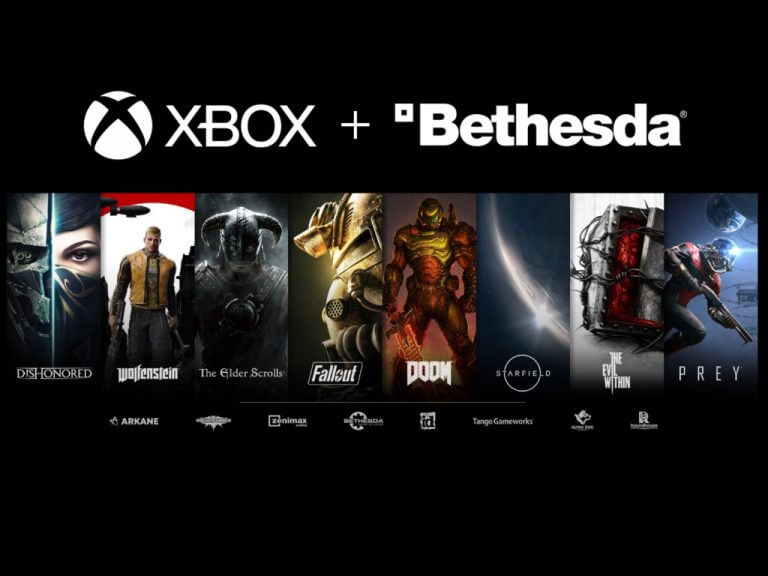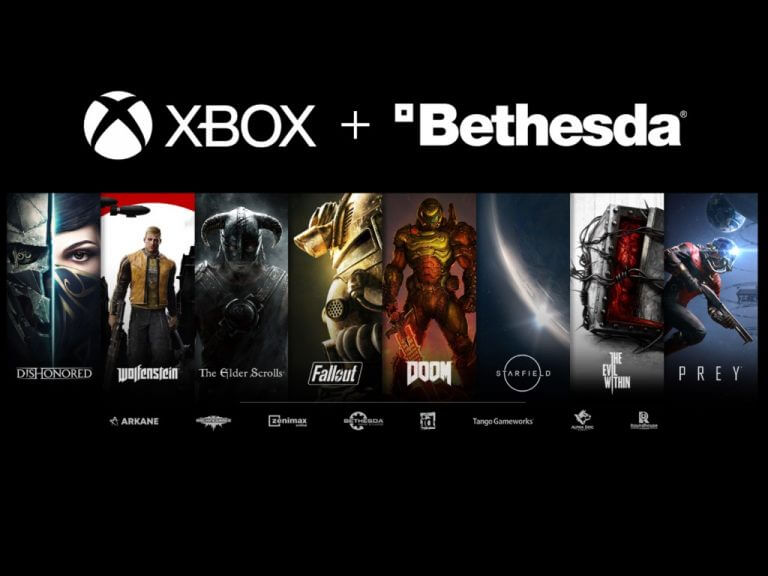 Fortunately, while wait to see what new exclusives will help propel the Xbox Series X forward post Halo Infinite and Forza Horizon 5, here are games that are actually scheduled for 2022 Xbox Series X/S consoles:
The Anacrusis – January 13
Pupperazzi – January 20
Windjammers 2 – January 20
Shredders – February
Edge of Eternity – February 10
Total War: Warhammer 3 – February 17
Weird West – March 31
Warhammer 40,000: Darktide – Spring
STALKER 2: Heart of Chernobyl – April 28
Midnight Fight Express – Summer
Redfall – Summer
Scorn – October
Starfield – November 11
A Plague Tale: Requiem – 2022
Atomic Heart – 2022
Bushiden – 2022
Chinatown Detective Agency – 2022
Crusader Kings 3 – 2022
Eiyuden Chronicle: Rising – 2022
Frog Detective: The Entire Mystery – 2022
Hello Neighbor 2 – 2022
Loot River – 2022
Nobody Saves The World – 2022
Party Animals – 2022
Pigeon Simulator – 2022
Replaced – 2022
Signalis – 2022
Slime Rancher 2 – 2022
Sniper Elite 5 – 2022
Somerville – 2022
Trek to Yomi – 2022
Surface Hardware
Every year fans anticipate updates, refreshes and introductions to Microsoft's first party hardware line the Surface and 2022 is no exception. In 2021 Surface fans were introduced to the Surface Laptop Studio which served as the consolidation of company's efforts with the Surface Book and its notoriously underpowered All-in-One (AIO) Surface Studio. The Surface Laptop Studio now sits atop Microsoft's top performing device list with its beefiest GPU and largest RAM configuration for a portable.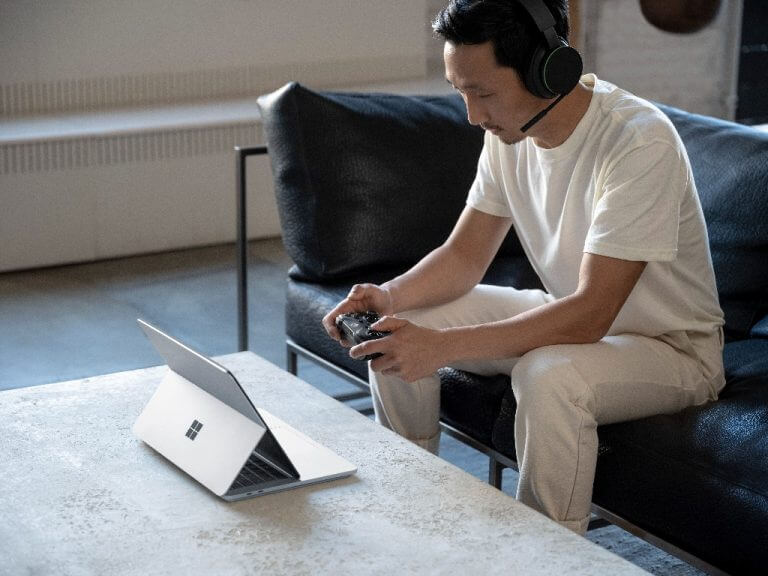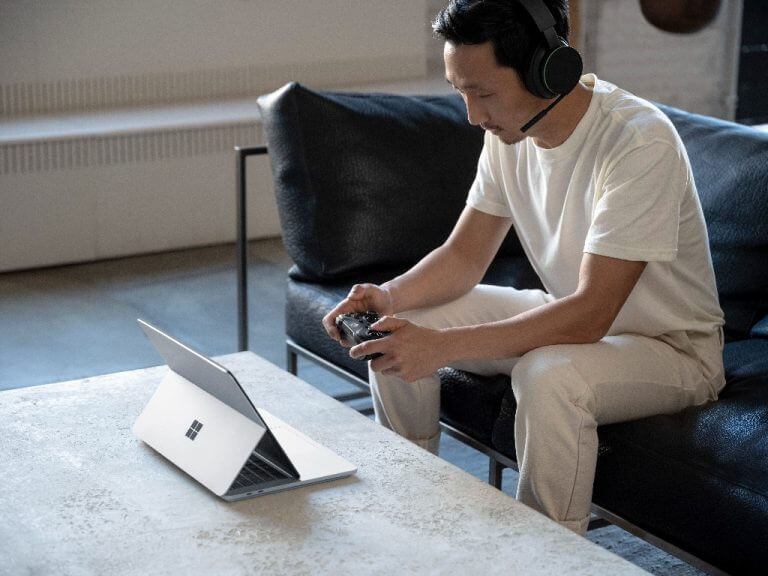 Microsoft also followed up with a sequel to its re-entrance into mobile with the Surface Duo 2 to middling reviews. While the company addresses most of the hardware concerns of its first attempt, Microsoft managed to drop the ball on its out-of-the-box software experience. Over the past three months, the Surface Duo 2 has gain stability and functionality improvements that have helped bring the software experience up to par with many other modern Android devices, but there are still gaps in the one-to-one speed, fluidity and intuitive use of more traditional smartphones for some Duo 2 users.
Lastly, Microsoft brought some design tweaks to its flagship Surface Pro line that have modernized the category defining 2-in-1.
With that being said, we should expect 2022 to be another odd year for not only the category updates to Surface hardware but also release timeframes. There are two mitigating factors to Microsoft altering its release cycle with one being the division between consumer and commercial configurations the company is beginning to develop and the second being an ongoing chip shortage brought on by the continued effects of the pandemic.
Microsoft elongated its Surface Pro release schedule in 2019 to 2021 by offering a commercial configuration release in January of 2021. Now it seems, will be doing the same for Surface Laptop Studios as it only offers top tier configurations to commercial customers as well. For fans of the newly redesigned Surface Pro 8 and Surface Laptop Studio, I wouldn't expect a traditional upgrade to these devices in 2022. It seems to reason, that with the relatively low consumer adoption of Surface devices in general and an ongoing chip shortage, that Microsoft will parse out its hardware distribution to businesses in 2022 by leaning on the R&D of 2021 with a few chip upgrades for computers such as a Pro 8 Plus and perhaps a Surface Laptop Studio Plus in 2022.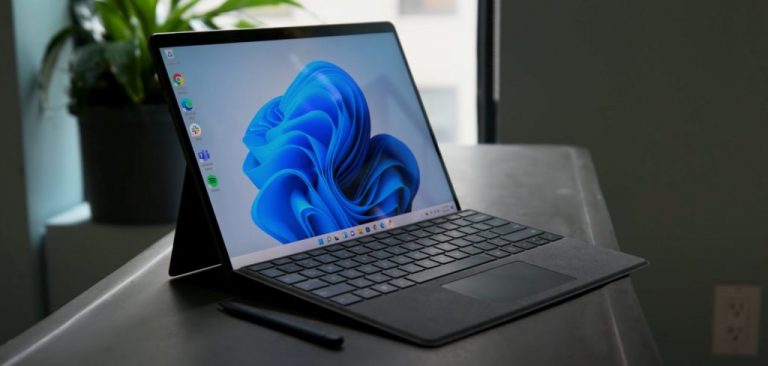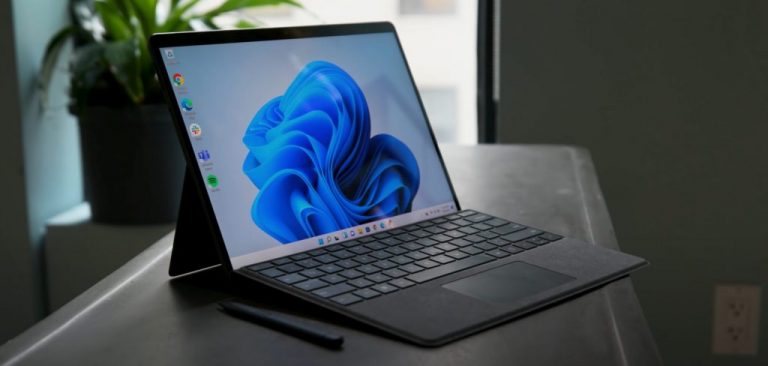 In another stalemate in hardware delivery for the Surface line, is the potential for Microsoft to skip upgrades for both the Surface Pro X and Duo, but for different reasons. Regarding the Pro X, Windows on ARM development has hit a bit of wall with Qualcomm predicting its competitor to the M1 not being ready until 2023. While Microsoft can take the whole of 2022 to retool the software experience and advance its translation layer to help bring developers up to par, creating a new piece of hardware with for an incremental chip performance may end up costing Microsoft more than it would return in its worst balance sheets.
Regarding a Surface Duo 3, Microsoft may hold off on this due to even lower sales and support than the first. There were red flags about the Surface Duo 2 when Microsoft decided to go-at-it alone for its release and eschew its biggest networking infrastructure with local telecoms. Without the cross-promotion from local carriers, the Duo became an even more expensive proposition than the original. Even in its waning days of Windows 10 Mobile, Microsoft didn't completely sever its relationships with carriers, but instead the carrier reduced its availability of Microsoft phones.
With millions in promotion, bandwidth testing, OTA software support allocation and the myriad of other factors that go into deal with carriers, a semi-pause like Duo 2, may be a bellwether to a follow up effort to the Duo 2. This isn't to say Microsoft won't continue to iterate with the Duo and Duo via software, as it works to bring Android 12L ideally to both devices with improvements to the launcher and fluidity of the OS.
But when it comes to new Duo hardware, fans and users may want to look to 2023 for something new.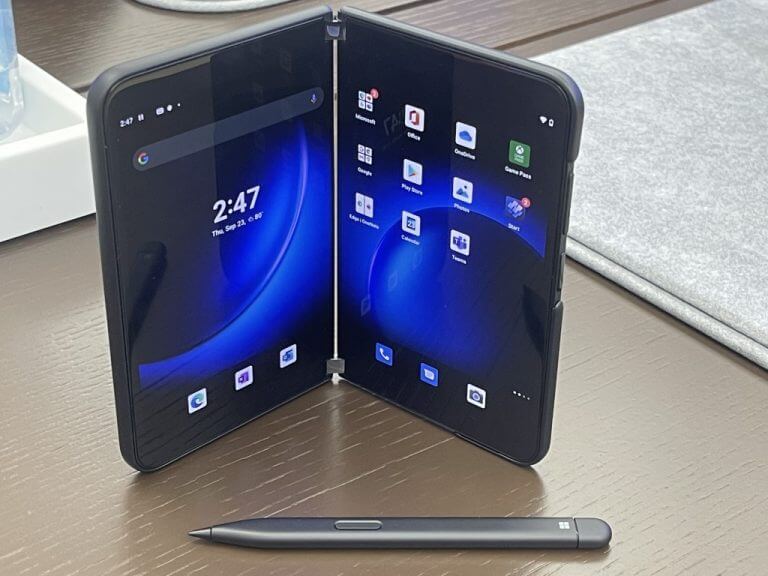 The only real unanswered Surface hardware question in 2022 is the Surface Studio. As the Surface Laptop Studio fills the roll of the Surface Book and Surface Studio regarding power, it'll be curious to see if Microsoft continues to invest in a 2-in-1 with ostensibly the same specs as its much more flexible Laptop Studio. In 2019 and 2020, a Surface Studio release could have seen a much wider adoption than it had in previous years due to millions of people re-investing in work-from-home hardware. However, in 2022 and people going back into offices or work environments outside of their home, Microsoft may acknowledge it missed its window of opportunity and settle for promoting its more flexible Laptop Studio as its singular solution.
Windows 11
"Lipstick on a pig" was a phrase strewn about during the announcement and subsequent release of Windows 11 as critics pointed to many instances of the Windows UI overhaul falling short to deliver the robust design changes touted by Windows executives. Yes, Windows 11 offers a hint of Microsoft's visual journey for its next installment of its flagship operating system but similar to Windows 8, there is a whole layer of untouched sub-Windows UI and functionality that has yet to be addressed by the company.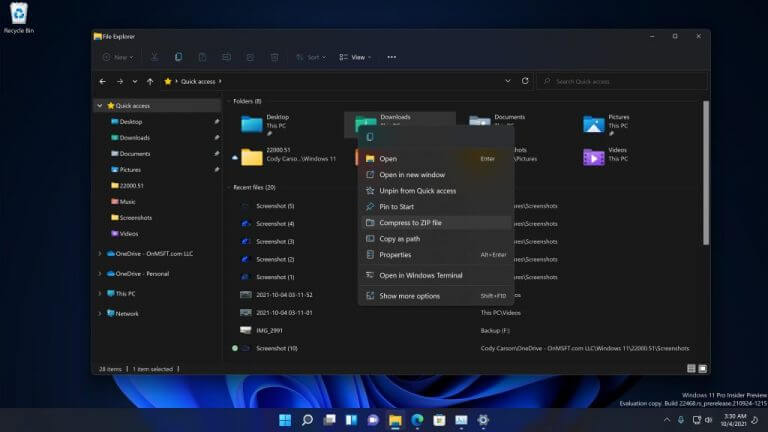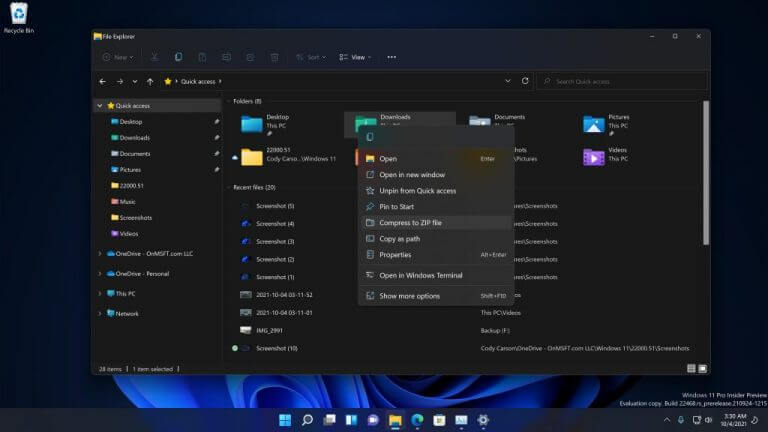 As the Windows team puts Windows 10 on the sunset track to 2025, we expect to see greater visual and functional improvements come to Windows 11 as well as a return to more consistent Insider releases. While the number of releases may begin to slow, the reliability of a consistent schedule should return for Insiders. In addition to Insider releases, features to in box apps should continue with Insiders getting a taste of the coveted unified Outlook app, the migration of settings and tools from the 1995-Windows 10 Control Panel, dialogue boxes, and Device Manager UI, as well as more tweaks to the Start Menu and Taskbar.
Congressional Investigations
Lastly, Microsoft will have to start dealing with increased congressional investigations as looks into security, monopolistic practices and antitrust claims start to become priorities of the US and international governments. In the Summer of 2021 Microsoft caught the eye of congressional law makers with a new antitrust investigation into information bias via search engine platforms. Law makers also demanded explanations and solutions to 2020's SolarWinds hack as well as the Outlook Exchange exploit. As newly appointed FTC chair Lina Khan and aggressive antitrust advocate takes office, we can expect to see continued investigations into several big tech firms handling of their leverages into expanding businesses and platforms.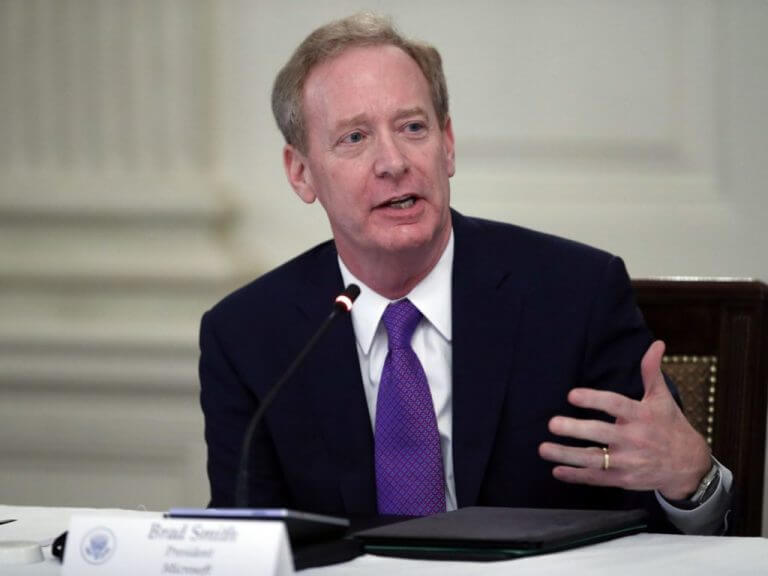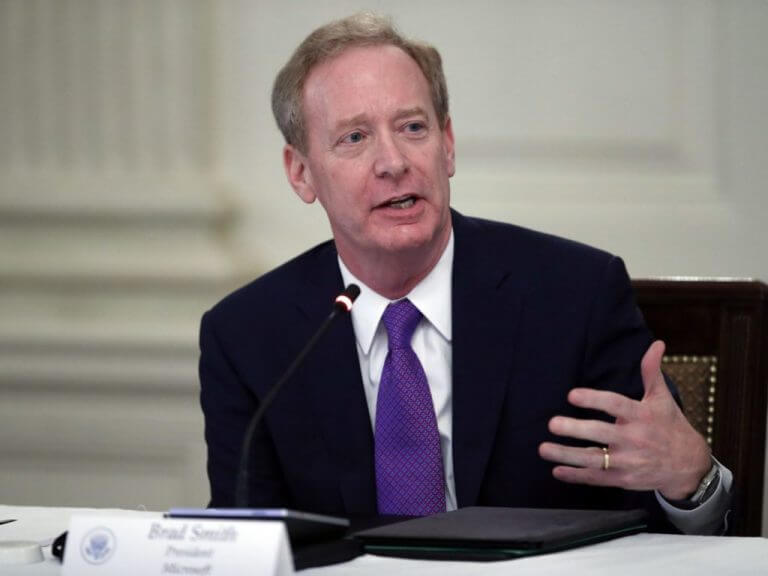 In addition to hacks, Microsoft is not doing itself any favors with its constant tinkering with Microsoft Edge. Assuredly, the EU will take some umbrage with how Microsoft bundles Edge and finds not-so clever ways to lock out competitors.
Assured, there will be other stories that grab headlines in 2022 but these are ones that will have lasting effects for the company for years to come.