Buying a new monitor can be a tricky task. There are a lot of things you need to think about, be it size, display resolution, or even the type of panel being used on the display. Then, on the other end of the spectrum (at your job) your IT admin has to think about what's right for the ever-changing needs of yourself and the rest of the workforce.
With Dell recently claiming that 69% of IT admins are expected to increase their budgets for meeting room technologies, I had a lot of questions about the best advice for choosing monitors and even webcams, too. To get those questions answered, I was offered the chance to sit down on a Teams call with Dell Displays product manager Mike Turner. Here's an inside look at our discussion.
What's your advice about picking the right monitor?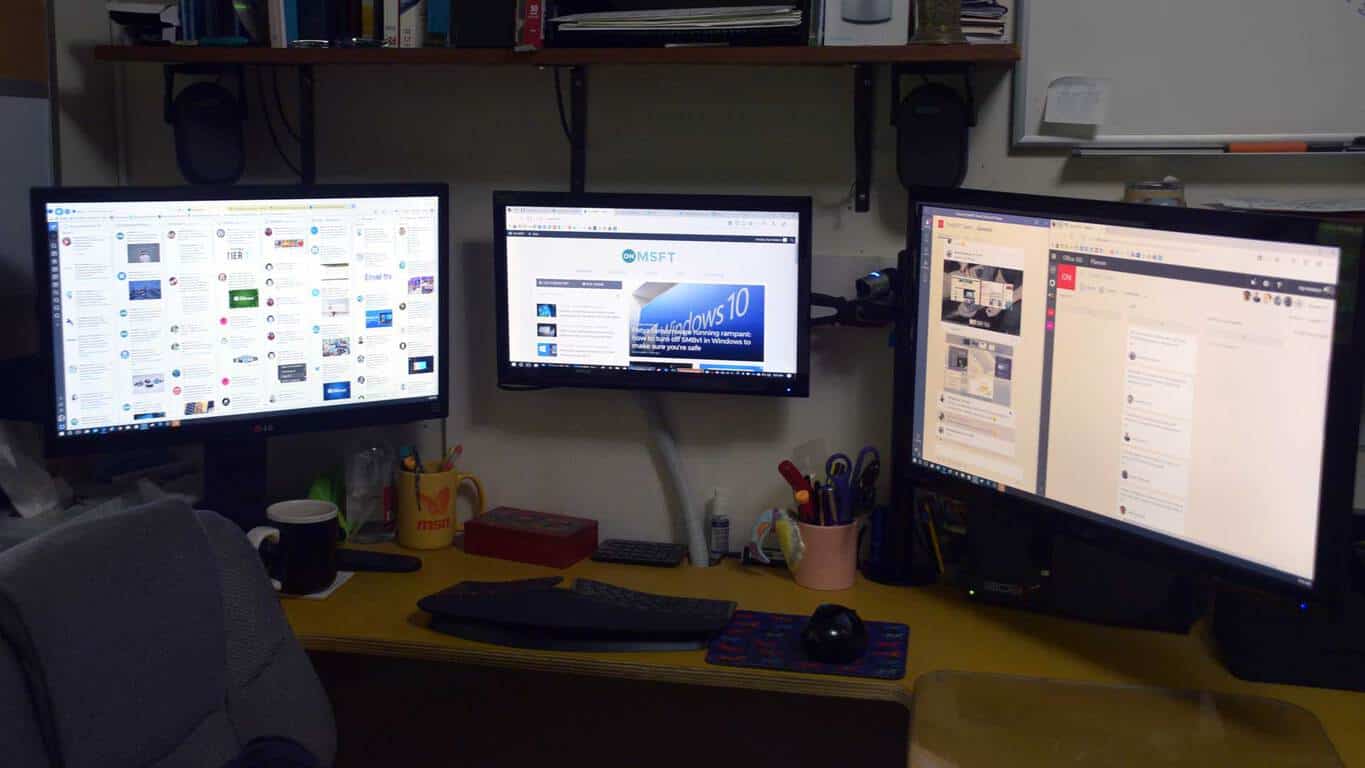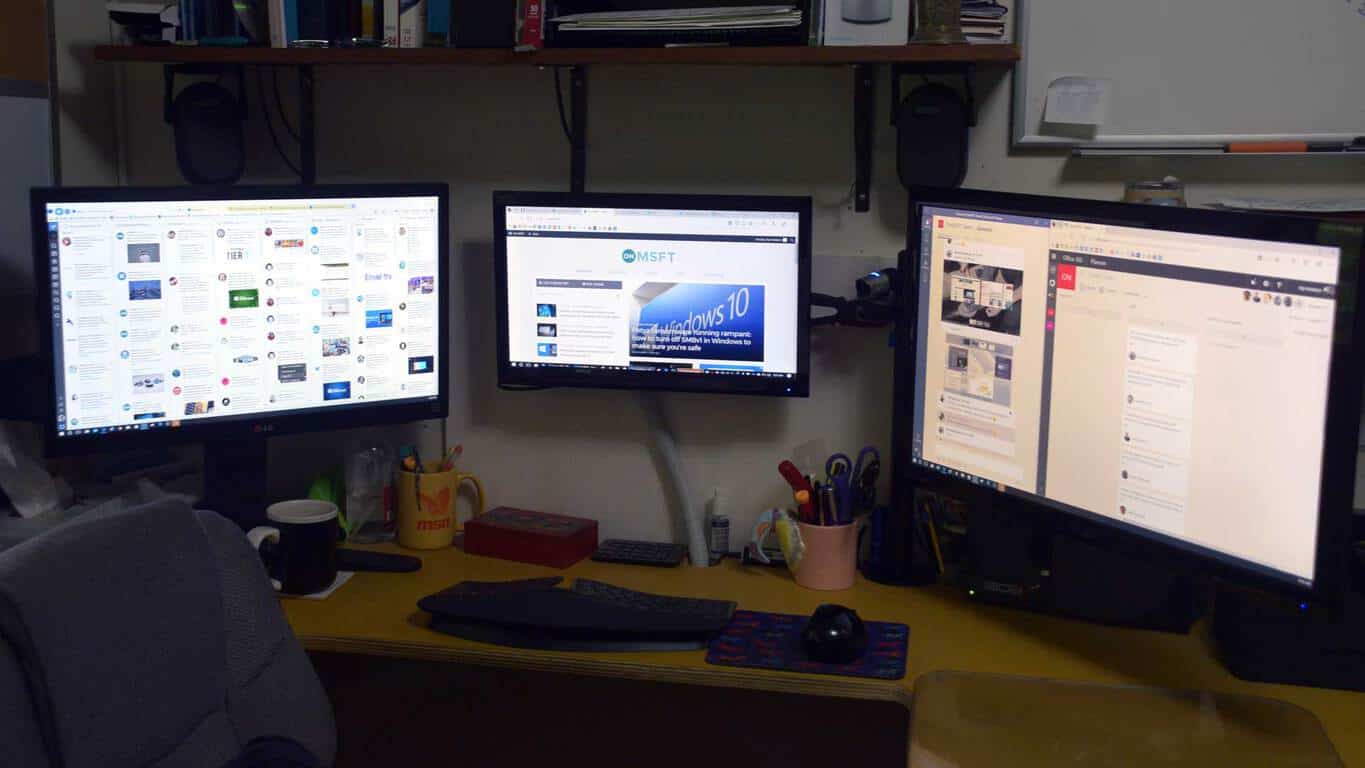 One of the first questions I had for Turner is the best advice for choosing a new monitor. After all, with the pandemic driving the work-from-home numbers to new levels, monitor sales are on the boom. There are also a lot of different monitors you can buy, from affordable to ultrawide and even gaming.
I've already reviewed a bunch of Dells, and Dell has an entire catalog of displays available on its website, too. He tells me that monitor choices all come down to how the monitor will be used holistically in the workforce or at home.
"What I mean by that is if this is a hybrid device, then be thoughtful about how this device will work in that environment. Consider the different types of roles it could play," said Turner.
Turner and I then went on to discuss some of the other things that go into picking a monitor. He tells me it's all about the types of PCs it will be connected to, the type of work done on it, or if it's a mix of productivity and gaming.
Funny enough, he pointed to a scenario I'm familiar with. He mentioned that someone who might be crunching spreadsheets or writing by day might also be a gamer by night. These folks might want to consider things like support for AMD FreeSync or Nvidia G-Sync when choosing a monitor.
But on the other end of the story, for IT admins, Turner tells me that Dell uses data to check on purchase decisions. He thinks people really should consider the size and the resolution together when choosing a monitor, rather than independently.
"I am going to think about the size and the resolution. 27 inch full HD could be great for me. Things look a little bigger than on a 22 or 24 inch full HD. I can see it clearly and because I can see it clearly the technology blends into the background. It becomes unobtrusive. My experience is focused on the work rather than how I'm looking at it," said Turner.
Other factors that go into monitors include the quality of the visuals. For creatives who prefer the best visual quality, Dell's UltraSharp monitors are best for their deeper color panels and brighter illumination. It's something that Turner himself takes personally.
"I got three kids now and they're almost out of the nest. I like to be able to really see my kids looking like they look in real life on the screen. I get a little bit more color, and I can appreciate the color I took in the photo more on the Ultrasharp," said Turner.
Which webcam works best with monitors or laptops?
I recently reviewed the Dell 27 Video Conferencing Monitor, and part of the reason I loved it had to do with the webcam. With a wide-angle lens and 5-megapixel sensors, it was quite a pleasure to use with Teams, Skype, Zoom, and beyond.
However, not all monitors come with webcams built-in. Sometimes, people are seeking to buy separate webcams for laptops or displays so they can make the most out of video conferencing. That's why my second question for Turner related to picking the right webcam. According to Turner, the number one pro tip about using webcams relates to lighting.
"I have three different cameras that I use. I have a small LED light, I have that mounted directly behind the camera so that the light source is seeing me from the same angle as the camera. I want to communicate visually, which is a big thing about collaboration is reading facial expressions, and if I have your interest," said Turner.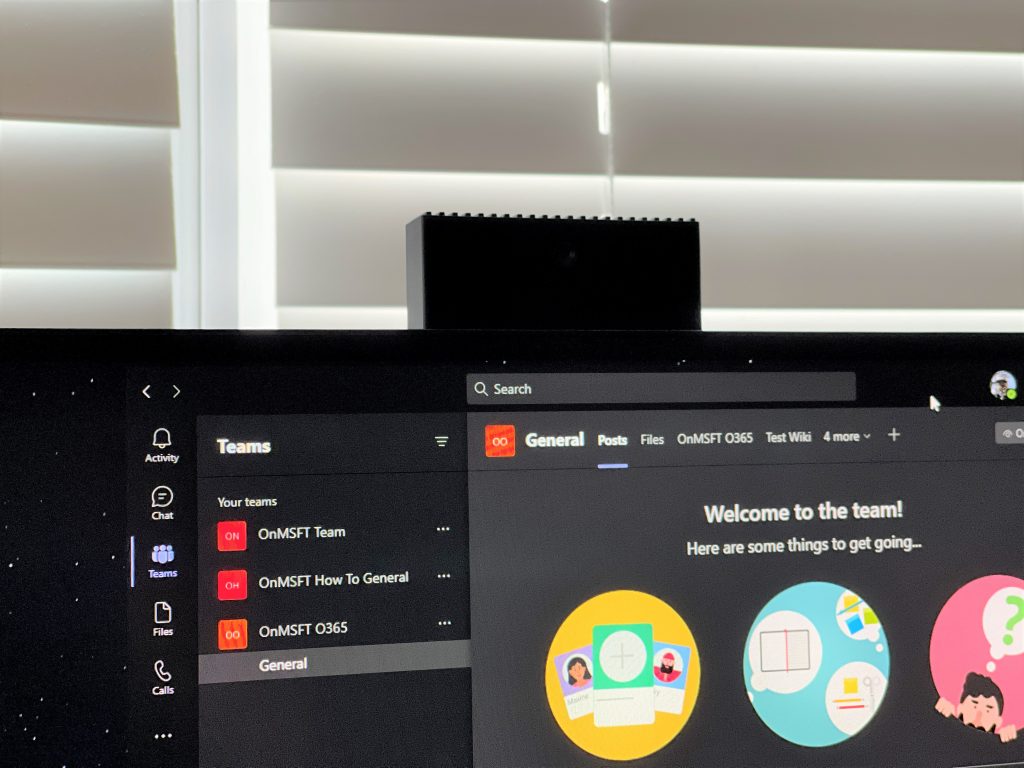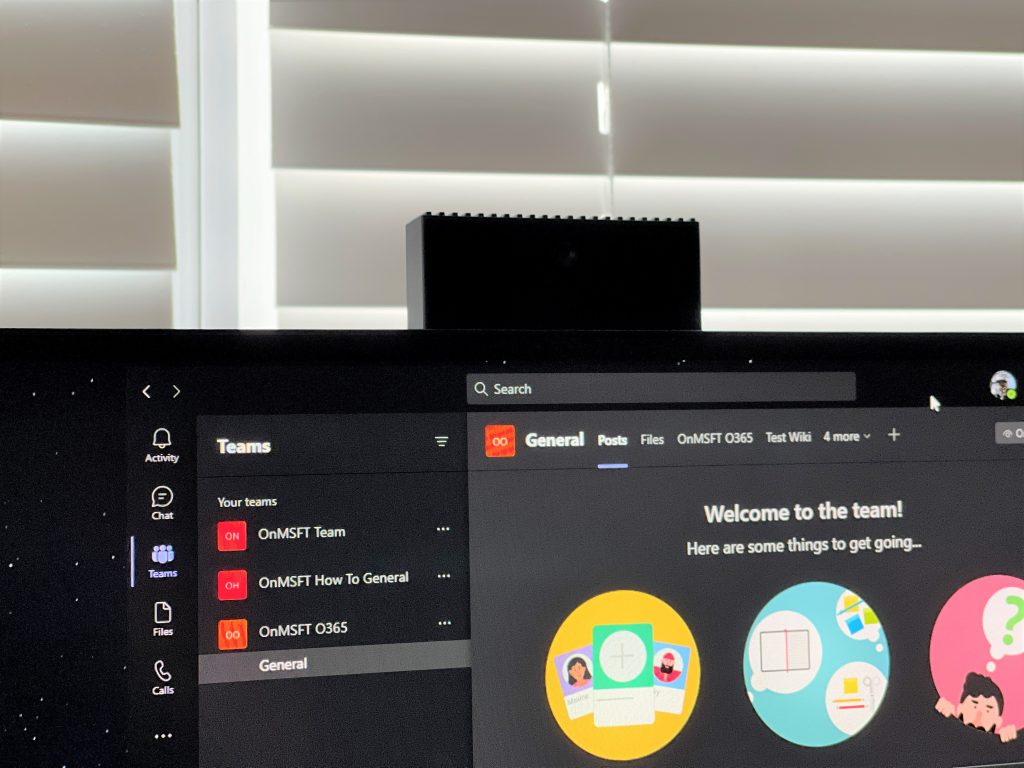 Other than illumination, Turner also says you need to think about how you want to join meetings, and if they're pre-recorded or live. This can shape the resolution you end up selecting. Interestingly enough, he went as far as to mention that your internet speed can impact your webcam performance.
"I've done testing with all different kinds of sensors and Teams and Zoom and I can tell you that you can have a 25-megapixel sensor, and your upload speeds could throttle you down to 645 by 360 or something like that in terms of resolution, so I'll think about my internet connection as well as the camera," said Turner.
Other ways of picking a webcam can include how easy it is to use, how easy it is to set up, according to Tuner. This is why many webcams are plug-and-play, without the need for software or CDs.
How are meeting spaces changing due to the pandemic?
With webcams and displays understood, my conversation with Turner took a turn to focus on the workforce itself. A lot of meeting spaces are changing because of the pandemic, and some companies are adopting hybrid work from home and in-person scenarios.
According to Dell, IT admins also want technology that drives a seamless experience in the meeting space. Basically, they're looking for a fast and fluid experience. However, Dell's research shows that when it comes to conference rooms and other shared spaces, it is a big struggle to find an intuitive, uncomplicated experience.
On this matter, Turner tells me that there are different elements to think about. The first is the fact that there always have been people who weren't in a company's main office. The second is making sure that people who are not in the same geography as the office, feel just as included with those who are. A third is a need for smaller conference rooms that hold fewer people. Turner explained that this is something going in at Dell.
"So in our example at Dell, we have different offices around the country and around the world and you've always been kind of working with people in other offices, right?" But now more and more people are not going to return to a traditional working environment or at least not return full-time So people will spend more time not being in the same physical space," said Turner.
As a solution to this problem, Turner says is that you need a camera so everyone can see each other, and remember what everyone looks like, with a chance to connect and see what they're doing and using their hands. "Using gear with the camera is going to be big, whether it's in the conference room, or people are together or it's at the individual endpoints."
When it comes to conference rooms, meanwhile, Turner surprised me with something I did not expect. He says that instead of having large conference rooms that can hold 25 people, many of Dell's customers now want smaller rooms that can hold 5. "It is not about the rooms being smaller, but it's more about more places for people to collaborate, as it's unlikely everyone will be in the same place again," said Turner.
How do Slack/Teams fit in with new monitors?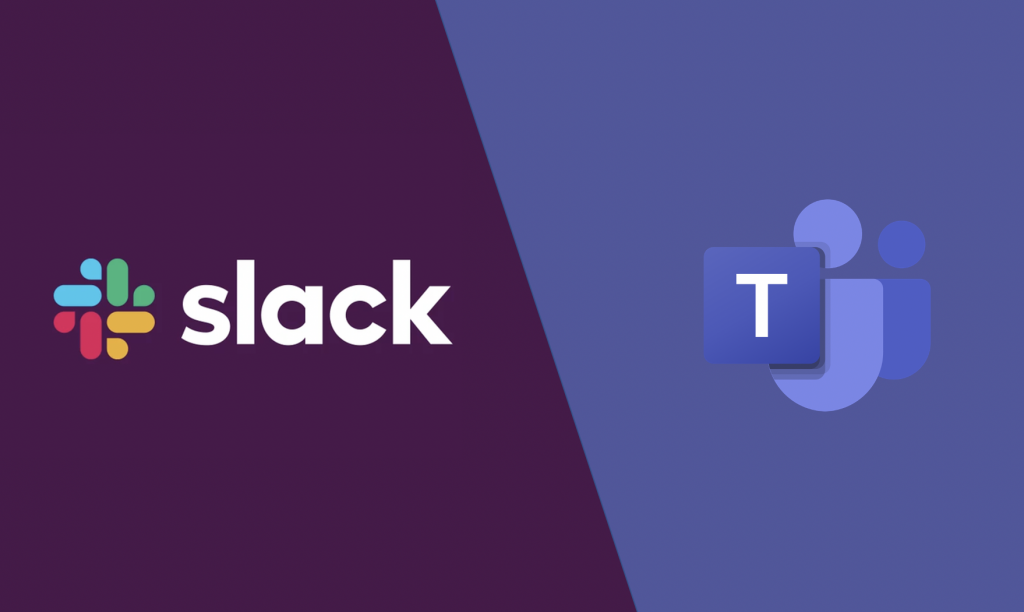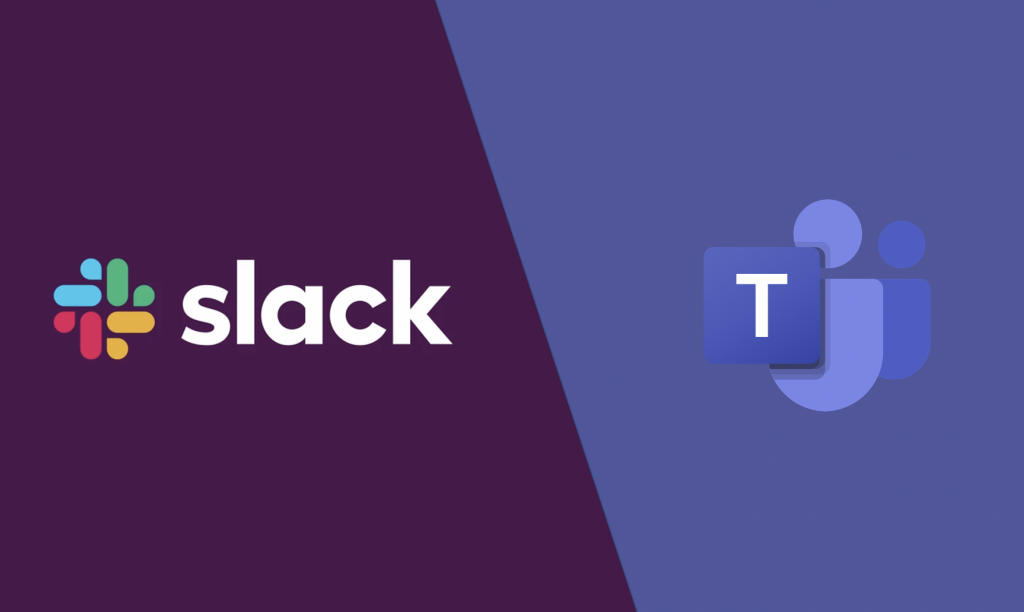 The Dell 27 video conferencing monitor was designed with the conference room in mind, so I was curious what else Dell thinks about when it comes to the boom of Zoom and Teams. Turner says that Dell is always thinking about how the monitor or the device is going to work with Teams, Zoom, Slack, and other software.
"We're not really wanting to tell folks the strategy you've got to follow. We want to look at global companies and say, you've got a reason for what you're done, and we just want to support you and make sure that we are."
Indeed, a good example of this is the Teams certified hardware. As I said in my review, it works with whatever software you want it with, because the camera, speaker, and microphone enumerate as standard USB devices.
"I think that we found a great way to straddle the line of the ability to provide a great solution for teams well at the same time acknowledging that people are going to run all kinds of stuff," said Turner.
Dell is always listening
Our conversation ended with a look at how Dell takes feedback into consideration and how it's building new products. Turner tells me that there's a lot of ways in which this happens. There's a process by which IT purchasers can opt into an IT administrator pool and answer questions about the needs of an enterprise.
There's also a customer advisory council. Here is where customers come in to meet with the design and user experiences team to see Dell's vision for the next three years and then take their feedback.
The other two pieces of the critical feedback puzzle include a sales advisory board, and social media listening posts. It's here where people through Dell comb through your feedback. Even Turner does his part.
"I'm on the call with customers probably 15 or 20 hours right, so I'm literally talking to big customers for 30 minutes an hour two hours at a time about what do you want? What? You need what do we get right what could we improve what could we change how are you using this and so those interactions? I'm just one person multiply that by you know, all the people around the world and we're getting that feedback."