2020 was undoubtedly a very special year for all of us, with a worldwide pandemic that impacted everyone and profoundly changed the way we work. This year has been pretty brutal for many sectors including transport, restaurants and food services, or the events industry, though the biggest tech companies including Microsoft, Apple, Google, or Amazon are still thriving.
Like many of its competitors, Microsoft quickly enforced a work from home policy for its employees and cancelled all in-person events until July 2021. This global switch to remote work had a big impact on the growth of Microsoft Teams and Zoom, and the software giant also didn't fail to launch various new hardware and services since the beginning of the COVID-19 pandemic.
While Microsoft has continued to perform very well quarter after quarter this year, there have been some notable misses on the consumer side of things, with the closure of the company's Mixer game streaming service coming first to mind. As 2020 is coming to a close, this is my personal and non exhaustive list of Microsoft's hits and misses for this year.
Microsoft Teams became a juggernaut
Microsoft Teams has been one of the fastest new Office 365 services since launch, and the app has experienced a meteoric growth this year due to the ongoing pandemic. Microsoft announced 115 million daily active users for Teams back in October, adding 40 million new users in just six months.
Teams continue to compete with Zoom and Slack, with the latter soon joining Salesforce following a $27.7 billion deal with the CRM heavyweight. Teams continue to benefit from being integrated with various Microsoft 365 commercial plans, but Microsoft also introduced new personal features in Teams this year that make us wonder if Skype is really here to stay.
Overall, Microsoft seems to have doubled down on Teams since the beginning of the pandemic, adding several new features to make the video conferencing experience better than Zoom's. It's sometimes hard to keep up with all the updates coming to Teams every month, but my colleague Rabia penned yesterday a good recap of what Teams added in 2020.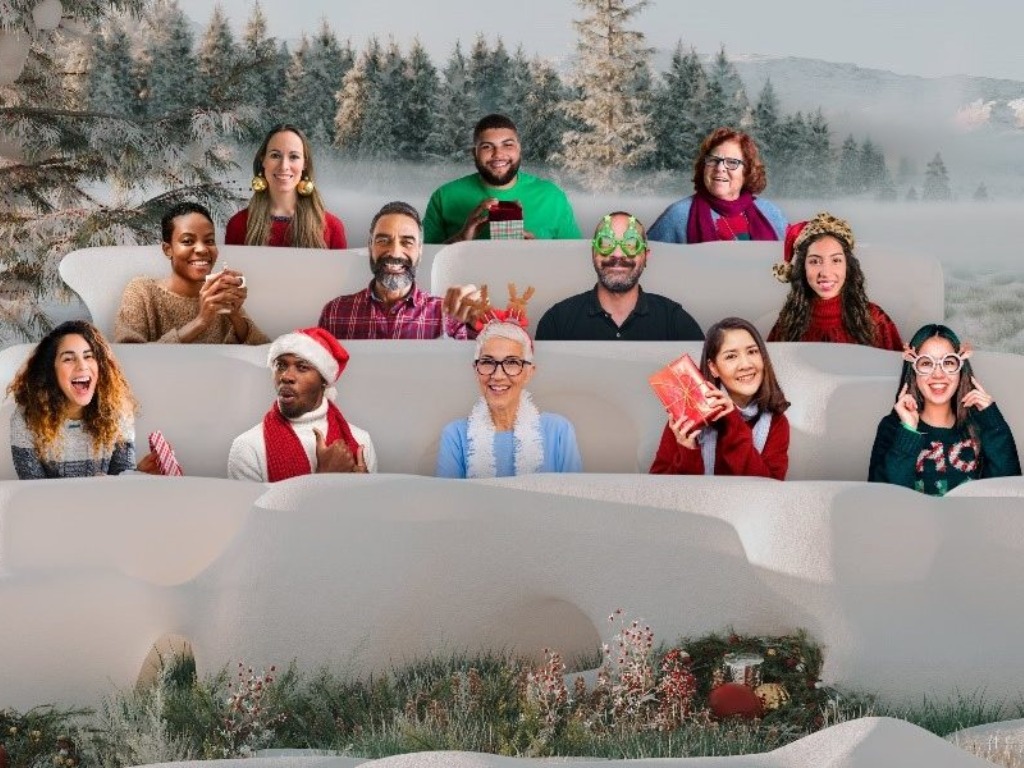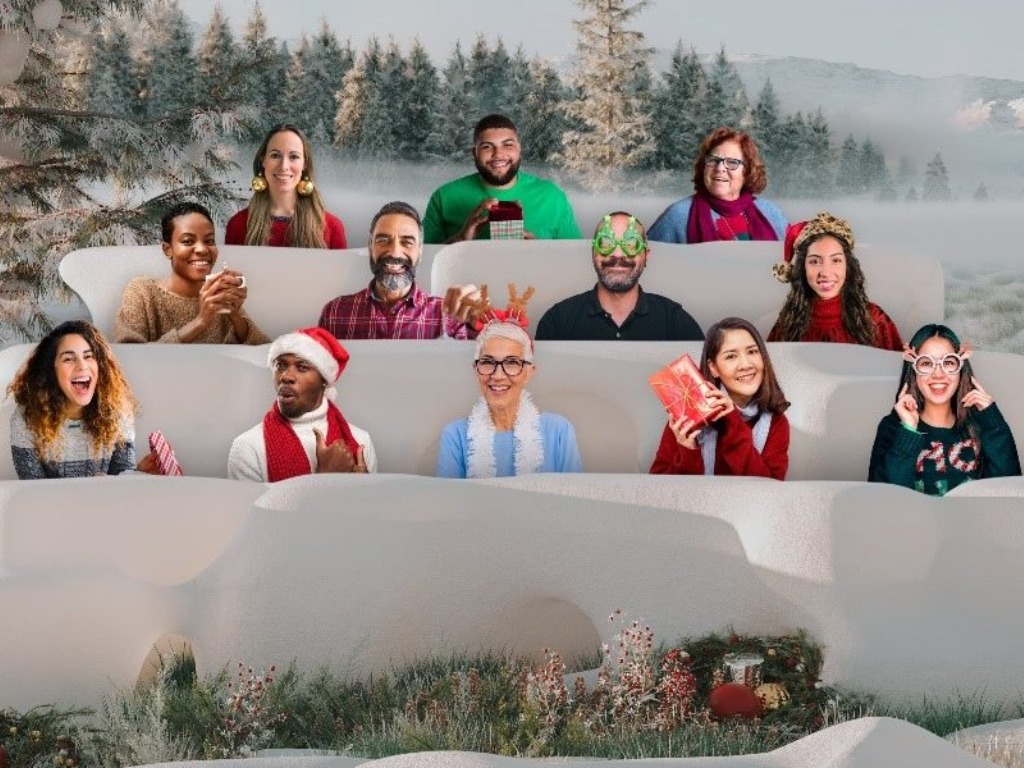 Your Phone is becoming an essential Windows 10 app
If the selection of Microsoft UWP apps that ship with Windows 10 still leaves a lot to be desired, Your Phone is starting to really stand out. If you own an Android phone, Your Phone will allow you sync recent pictures, send and receive text messages, and even make phone calls right from your PC.
Apple has created similar synergies between iPhones and Macs many years ago, and it's nice to see Windows 10 finally catching up. Microsoft has been testing some exclusive Your Phone features on select Samsung Galaxy devices, including the ability to run multiple Android apps on your PC, and the company can probably do more to make Android devices integrate even more seamlessly with Windows 10.
In recent years, Microsoft introduced several new Windows 10 features that didn't really get momentum, and the list includes Timeline and the now deprecated My People shortcut in the Taskbar. Your Phone isn't as deeply integrated to the system and remains an app that can be updated regularly through the Microsoft Store, and that's probably best for users. Do you remember having to wait six months to get new features for the legacy Microsoft Edge? Yeah, Microsoft should probably avoid doing that again.
Xbox Game Pass remains one of the best deals in gaming
Xbox Game Pass crossed 15 million subscribers this year, and the service remains one of the best deals in gaming these days. This fall, Microsoft added EA Play games and Xbox Cloud Gaming to the Ultimate tier at no additional cost, and we're continuing to see high-profile games join the service such as Control or Doom Eternal.
All new Xbox Games Studios titles continue to launch on Xbox Game Pass for Console and PC on day one, and this has really helped niche games like Microsoft Flight Simulator to reach over 2 million PC players since its launch in August. Microsoft's upcoming acquisition of Bethesda/ZeniMax Media will guarantee a regular stream of new first-party games coming to the service, and Microsoft is likely not done with studio acquisitions and business deals with big publishers.
Following the addition of EA Play to Xbox Game Pass Ultimate, a recent rumour suggests the Ubisoft+ catalog could also join Xbox Game Pass next year. We'll see what happens, but Microsoft is certainly ready to make Xbox Game Pass even more attractive than it is today.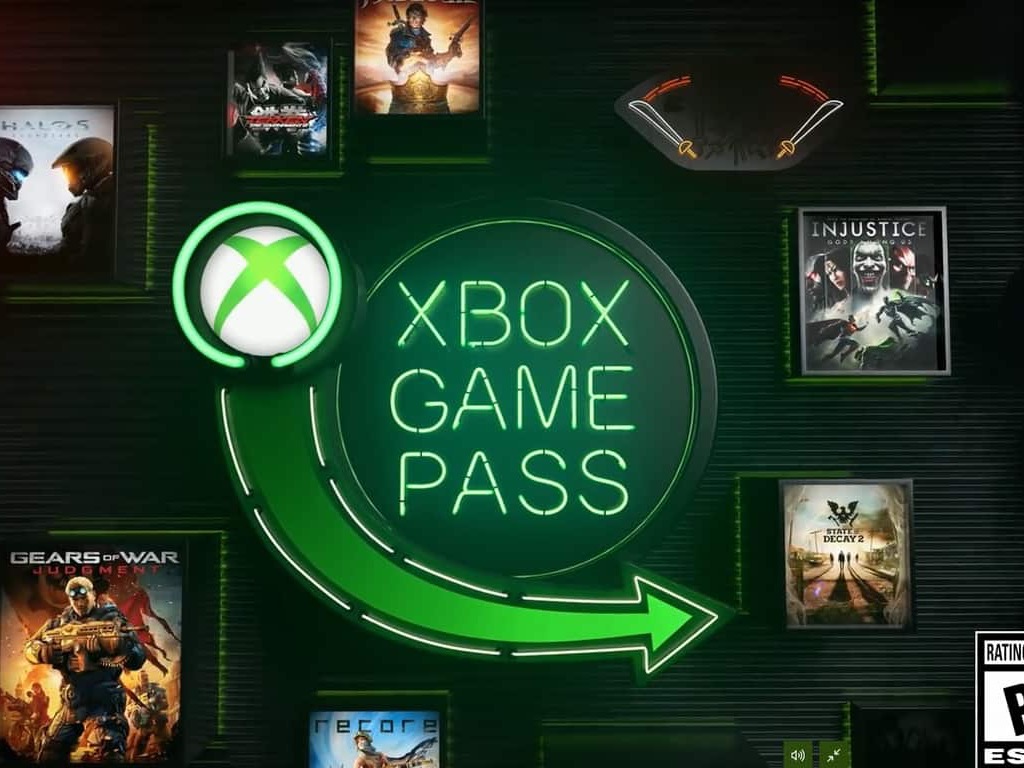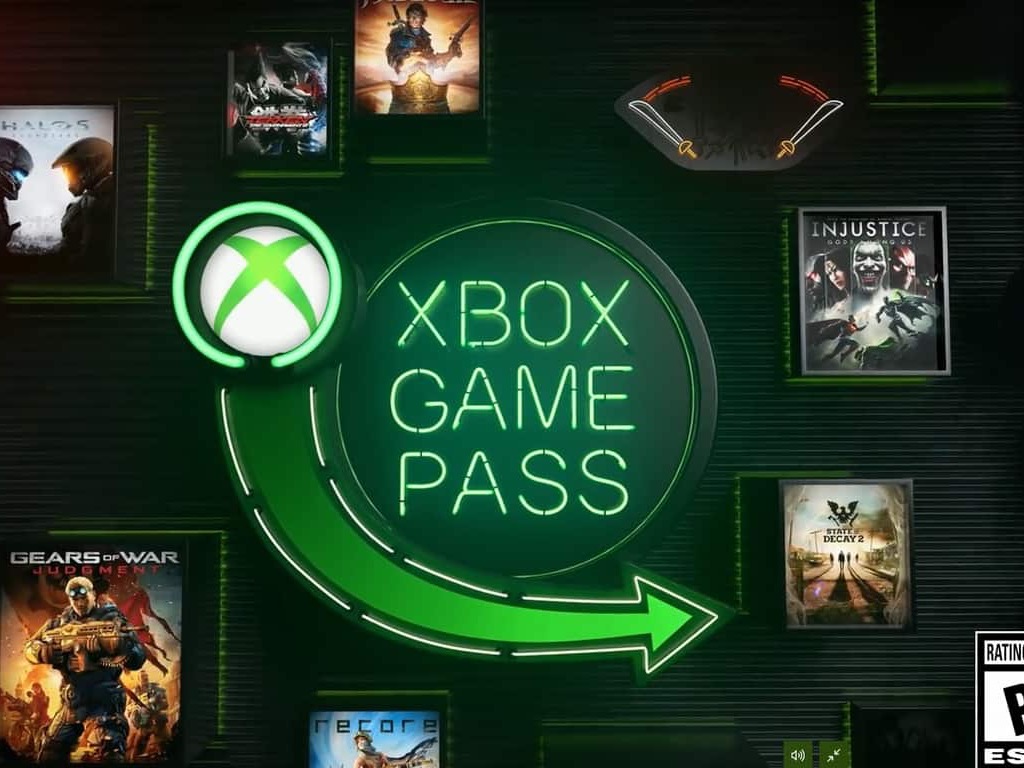 Microsoft didn't screw up the launch of its Xbox Series X|S consoles
We all remember the disastrous launch of the Xbox One seven years ago, when Microsoft had a console that was less powerful than the competition, but still cost $100 more due to the inclusion of Kinect. The Xbox One also really suffered from all the FUD about the console requiring to be always connected to the Internet, and Microsoft wasted years to rebuild the trust it had lost in the Don Mattrick era.
Fast forward to 2020, the recent launch of the Xbox Series X|S is a completely different story. Even though Microsoft didn't share any sales numbers, both consoles have been selling out very quickly in all their launch markets, and many enthusiasts haven't been able to get their hands on the new Xbox or PS5 consoles during the holidays.
The Xbox Series X and Series S unfortunately launched without the flagship game that should have been Halo: Infinite, but delaying the game to Fall 2021 was definitely the right thing to do even though we're still a bit worried about it. We hope that Microsoft will have a stronger lineup of exclusive games next year, and the company also has yet to convince us that the Xbox Series X is the most powerful new console on the market. So far, many cross-platform games such as Assassin's Creed Valhalla, Dirt 5, or the much-criticized Cyberpunk 2077 run just as well, if not better, on Sony's PlayStation 5 console.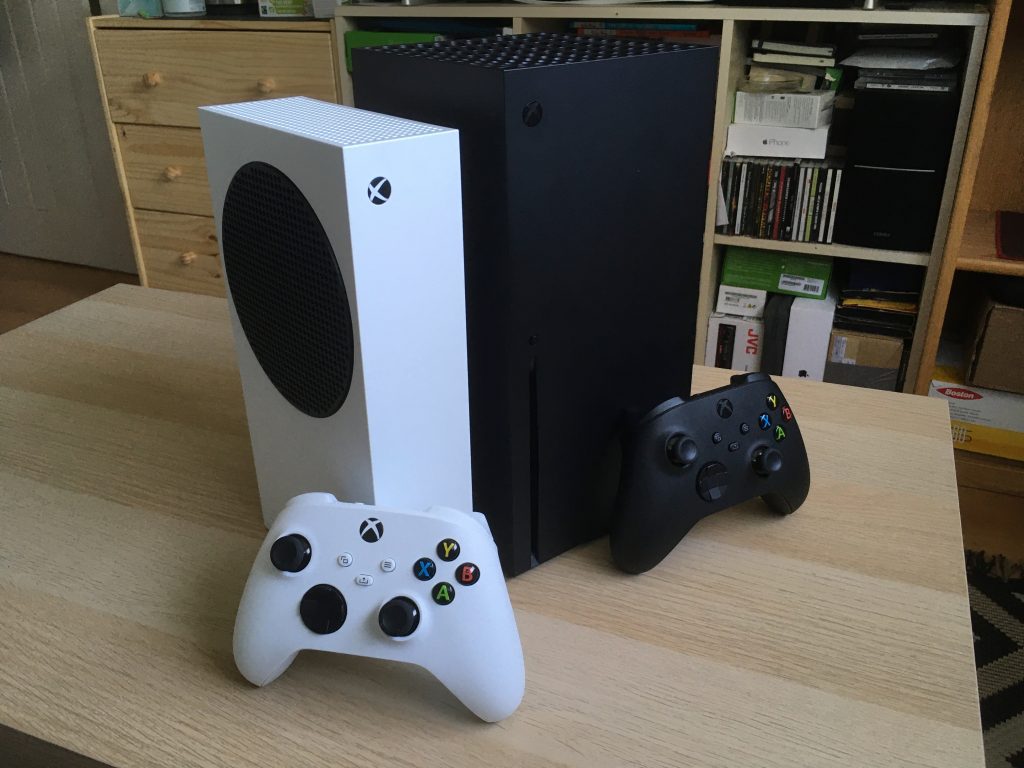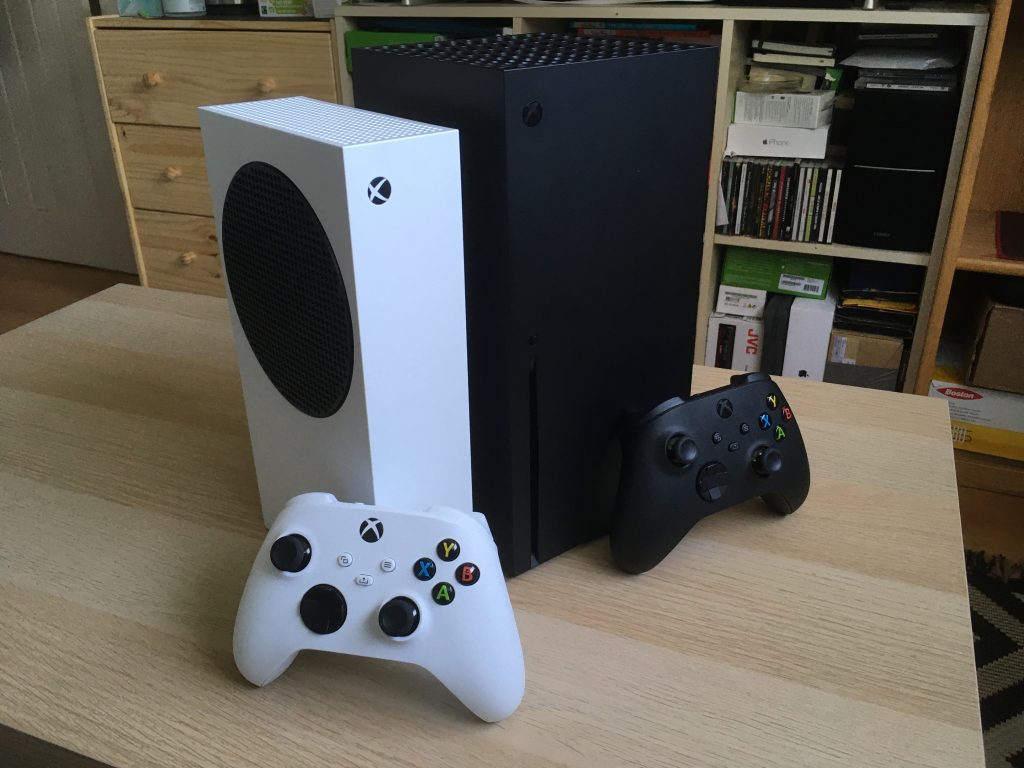 A not so exciting year for Windows 10 users
Five years after the launch of Windows 10, the OS finally crossed the 1 billion monthly active users mark earlier this year. The ongoing pandemic has apparently benefited PC manufacturers, with data showing that global PC shipments surged up 15% compared to last year.
Microsoft once again shipped two Windows 10 updates this year, with the latter being a pretty minor update with just a couple of UI changes. Panos Panay, Microsoft's Chief Product Office Officer and new head of both Windows client and hardware said earlier this year that the company was going "to accelerate innovation in Windows 10" to meet customers where they are now. As a result, Windows 10X, Microsoft's new OS originally designed for dual-screen devices has been delayed to next year, and it will now ship first on single-screen devices aimed at customers using cloud-powered apps first and foremost.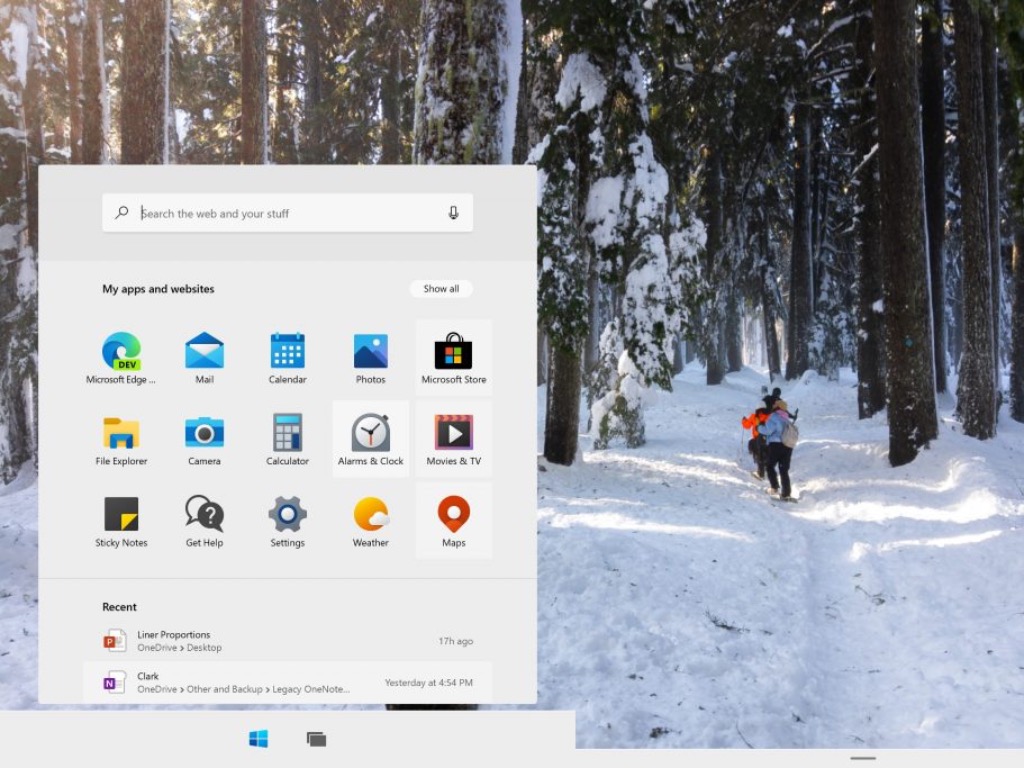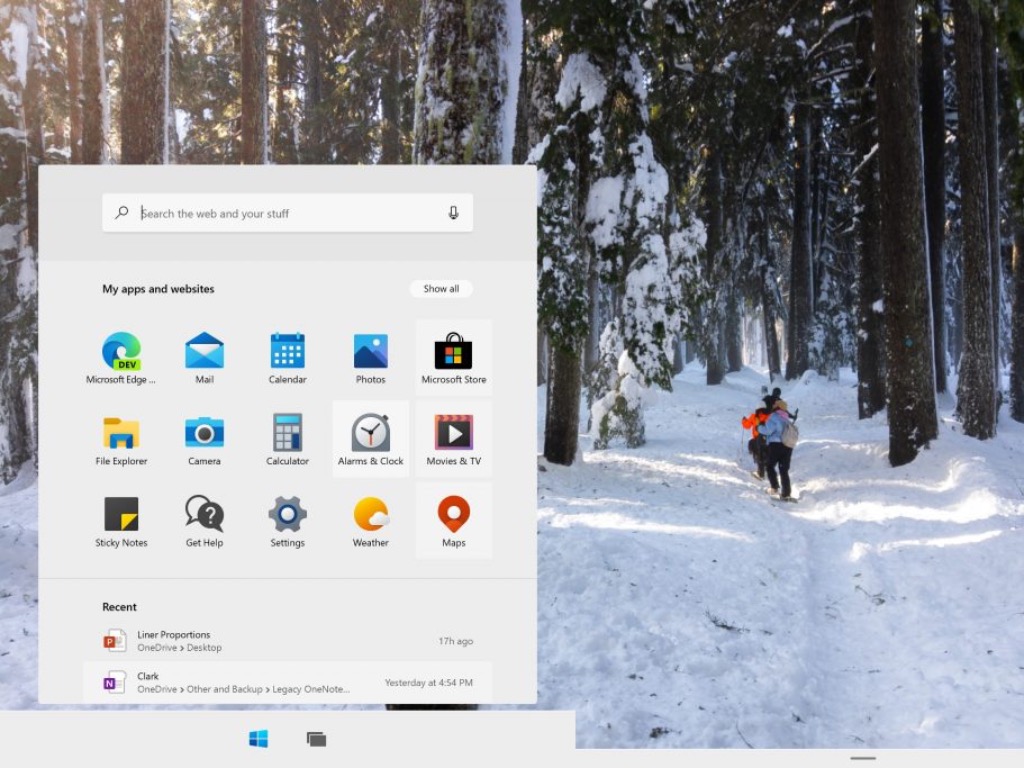 For now, we haven't really seen the results of this "accelerated innovation in Windows 10," though a significant design update codenamed Sun Valley could make its debut in the second half of 2021 with the Windows 10 21H2 update. As for Windows 10X, the first devices running the new OS are expected to be released next year, but Microsoft's dual-screen Surface Neo, which was expected to be a launch device for Windows 10X this fall has been delayed to an unknown date.
Between the bi-annual Windows 10 release cycle, the company's internal work on Windows 10X, and the slow progress on Windows 10 on ARM, it may look like the Windows division may have a bit too much on its plate right now. In many ways, it's probably Apple that made PCs exciting again this year with the launch of the first Apple Silicon Macs, which don't suffer from the same performance and compatibility issues that have been plaguing Windows 10 on ARM PCs for years.
If Apple expects to transition its whole Mac line to its own Apple Silicon over the next two years, Windows 10 on ARM still looks like a little side-project instead of the future of Windows 10 it should be. As you may know, the first Windows 10X devices will apparently keep using Intel chips that no longer offer the best battery life on mobile devices. It remains to be seen if Windows 10X can avoid ending up like another Windows RT or Windows Phone, but Apple's being all-in on ARM chips seems to be the right thing to do right now.
The Surface family continues its slow growth
Just like Apple, Microsoft is a company that slowly iterates, and that's why we keep seeing the same designs in the latest Surface Pro, Surface Book, and Surface Laptop devices. The Surface Pro X was an interesting change, but it looks like the refreshed design isn't coming to the Surface Pro 8 expected to be announced in January.
Following the launch of its first Surface Go tablet in 2018, Microsoft followed up with more low-cost Surface devices this year with the Surface Go 2 and the Surface Laptop Go. While it's certainly a good thing to make Surface devices more affordable, I also think that many Surface fans are still waiting for a true Surface workstation. I'm imagining this device as the "Surface Laptop Pro," which would have a powerful dedicated GPU that's still missing on the regular Surface Laptop models, and no gimmicks like the detachable (and somewhat unreliable) hinge from the Surface Book line.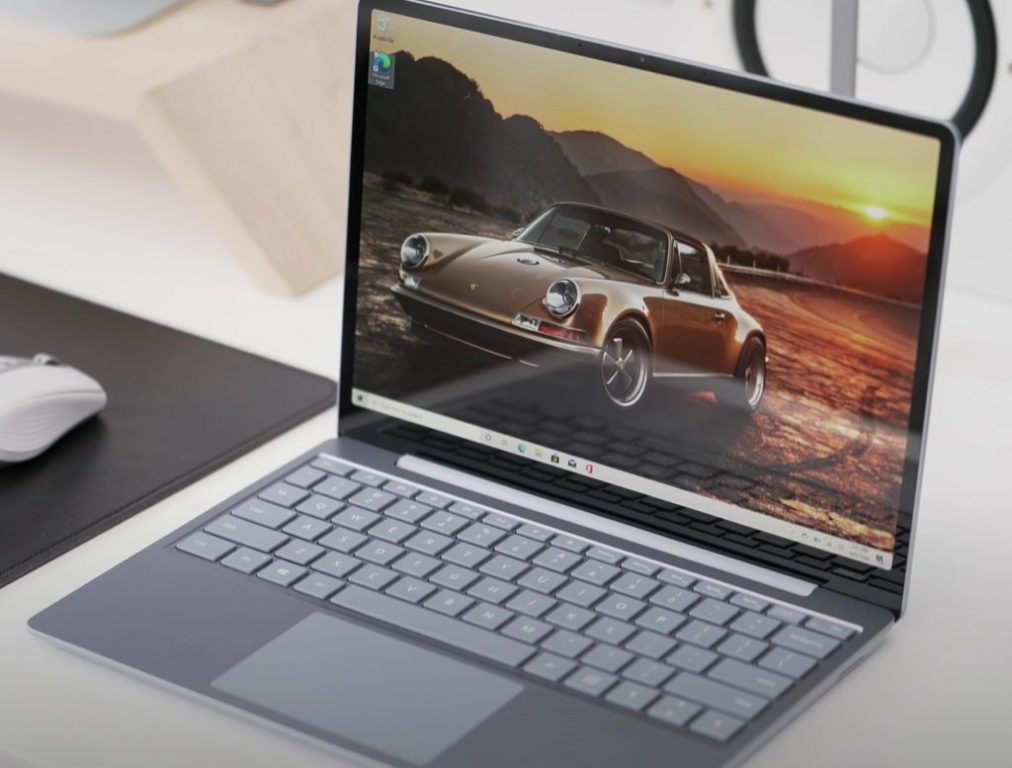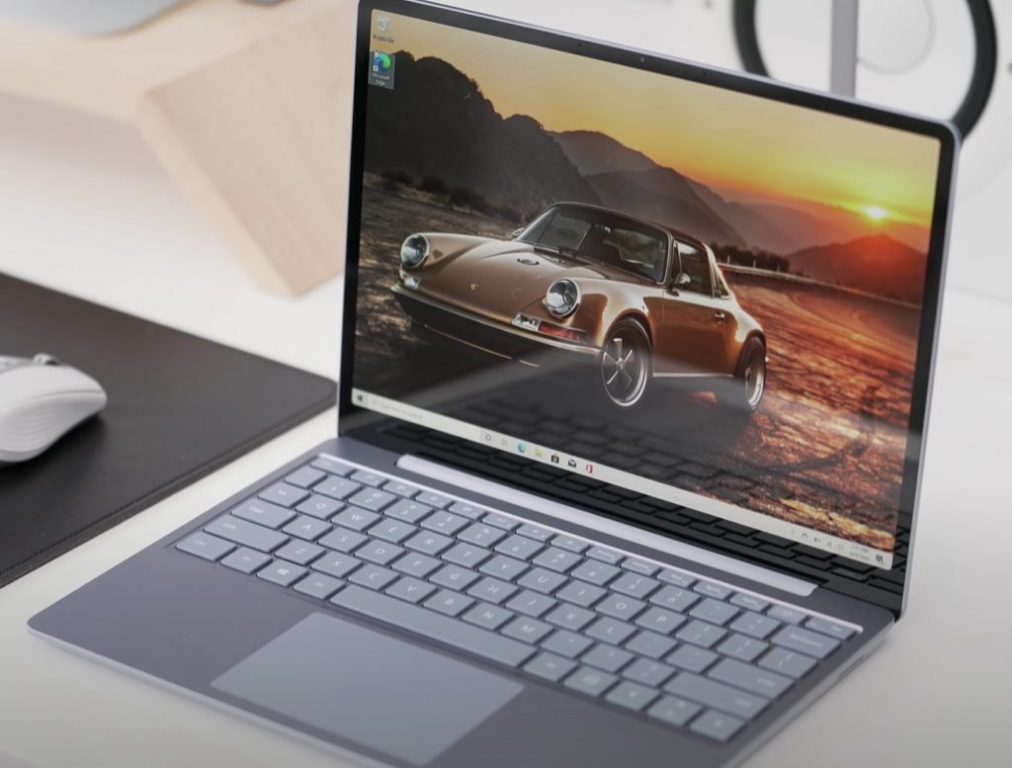 I also believe there's a market for a boring "Surface phone" with a single screen unlike the Surface Duo, but with the same premium design and top of the line specs. My colleague Arif, who is quite the Surface fan, reviewed the Surface Duo and initially liked it, but he eventually returned it because of the disappointing camera as well as an issue with USB-C port. He got an iPhone 12 Pro instead, and I don't blame him.
Truth be told, the 1st-gen Surface Duo is overpriced for a device that shipped with a subpar camera and an unpolished OS. Even after a couple of software updates, the Android OS and its apps like the Microsoft Launcher apparently still requires some work, but that has to be expected from a new Android manufacturer. Actually, Microsoft acquired the operations team from a Finnish company working on the Surface Duo's Android software this year.
After the Duo launched, I was optimistic for aggressive updates to improve the overall expereince…but it has been slow, at best :/ https://t.co/neKB2jpmqV

— Brad Sams (@bdsams) December 29, 2020
Microsoft is obviously serious about its Surface Duo line, and we hope the Surface Duo 2 will fix the shortcomings from the first-gen devices. In the meantime, the company still has a deep partnership with Samsung and the company's latest Galaxy devices have unique synergies with Windows 10 that could really make Surface Duo customers jealous.
Microsoft still doesn't get social
This year saw the closure of Mixer, the game streaming service that Microsoft acquired four years earlier. The Redmond giant spent a lot of money to get big streamers like Ninja to stream exclusively on Mixer, but this didn't really help to move the needle and Mixer continued to lag behind Twitch, YouTube, and Facebook Gaming this year when all these services experienced meteoric growth during the pandemic.
If Mixer's Faster-than-light protocol will live on in other Microsoft products including Teams, this failed acquisition shows that Microsoft still doesn't get social. While Zoom pretty much became the default app for video meetings this year, English comedian James Corden wondered "what the hell happened to Skype" in a funny video that went viral a couple of months ago.
Microsoft's struggles with social apps continue with the new Xbox apps available on Windows 10, iOS and Android, which dropped all Xbox Live social features such as Looking for Groups or Xbox Live Clubs. More and more Xbox gamers are now ignoring Xbox Live's social features in favor of Discord servers, and Microsoft itself is a heavy Discord user with many official servers for Xbox games or their studios.
I could see a Discord acquisition making a lot of sense for the company, but unfortunately, the company chased another rabbit this year with TikTok in what ended up as a quite embarrassing episode for the company. While the US Government pushed the Chinese social network to sell its US operations to a US-based company, Microsoft stepped it but ultimately dodged the bullet as despite an announced deal with Walmart and Oracle, the fate of the company's US operations is still in limbo.
Again, I think Discord would be the perfect acquisition for Microsoft as it's currently growing fast and tries to distant itself from its initial gaming focus. Discord also has a live streaming community that Microsoft could be interested in following the sunsetting of Mixer, and I also believe Discord is a much better social app than Microsoft Teams, which Microsoft is now trying to position as a Skype/Zoom alternative for consumers.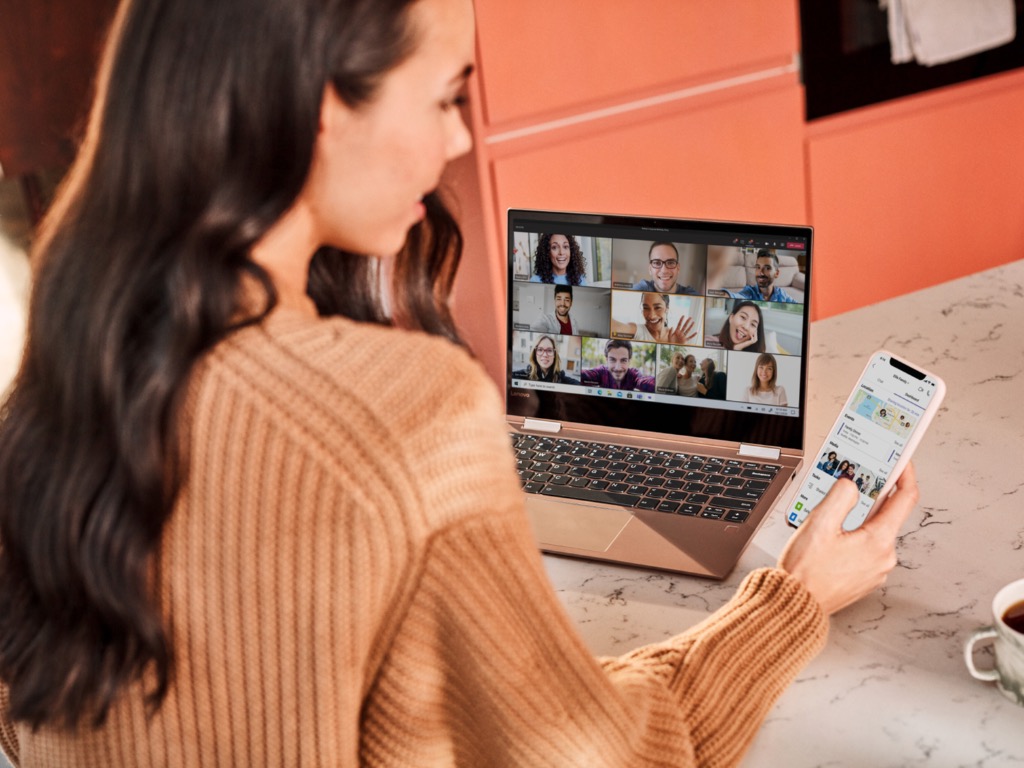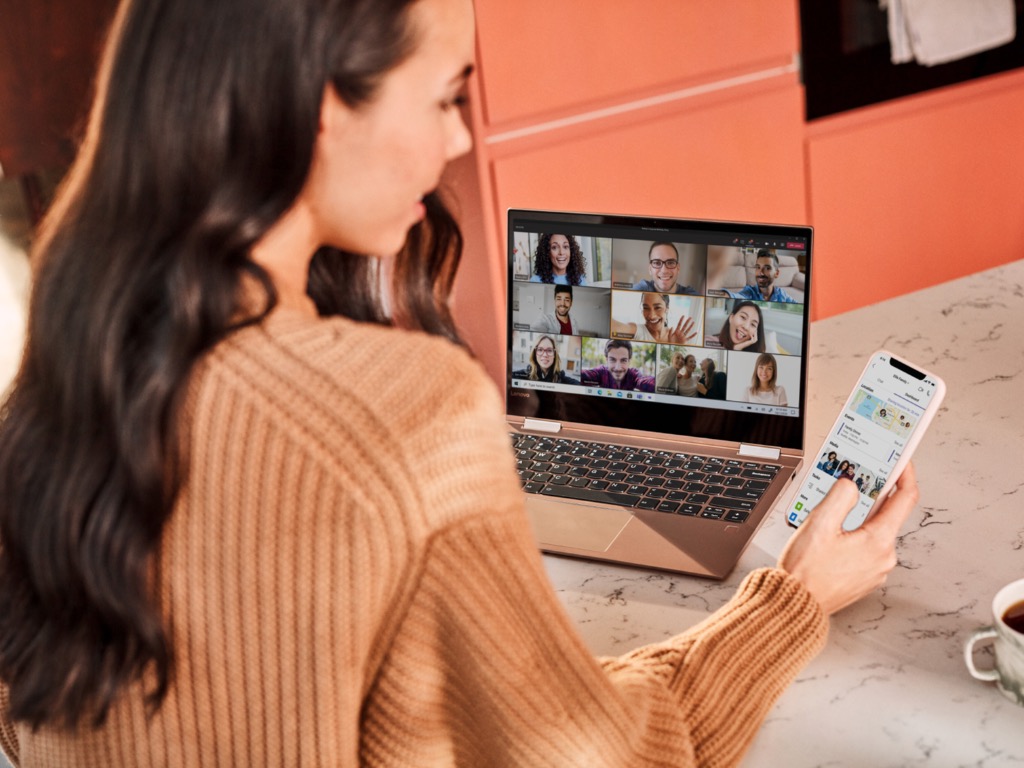 Looking forward to 2021
2020 was a good year for Microsoft overall, but 2021 should be much more exciting. Windows 10 users should see a big design update in Fall 2021, and the first Windows 10X devices should also make Windows interesting again. On the Xbox side of things, we should finally get Halo Infinite 2021 and see more games that really take advantage of the power of the Xbox Series X. Microsoft should also continue to surprise us with Xbox Game Pass announcements and maybe some new studios acquisitions.
I'm a bit less excited about Microsoft's Surface division, which really needs to shake things up after Apple really impressed with its first Apple Silicon Macs. Microsoft is reportedly working on its own ARM chips for Surface devices and servers, but we likely won't see the results of this work next year. Anyway, the "Wintel" alliance had a good run and it's now time for Microsoft to really double down on Windows 10 on ARM in case PC manufacturers and consumers end up ignoring Windows 10X devices.
Lastly, 2021 should be another big year for Microsoft Teams, which has become one of the company's most successful new apps since its launch in 2016. If companies have been embracing Microsoft Teams in a pretty big way this year, it remains to be seen if the addition of personal features can make the app appeal more to consumers. Microsoft had Skype and Mixer, but the latter is now dead while the former is now pretty much irrelevant. I'm not sure a TikTok acquisition would have made Microsoft cool again, but I doubt consumers will abandon Zoom and WhatsApp in favor of Microsoft Teams anytime soon.