(Note: yesterday Laurent Giret led you through a quick hands on with Sets, Microsoft's new tabbed experience for apps. Today, Cody Carson digs a bit deeper with a video tour, enjoy!)
Many Windows insiders will be familiar with the A/B testing Microsoft has been doing for smaller things like icons and layouts in the Windows Insider program. This testing is part of a controlled study Microsoft is using for this feature, so not all Windows Insiders will have access to it immediately. See our poll.
"This is new territory for us, so we're excited to get your feedback from the start. Your input will play a key role in how we'll craft this experience and we're looking forward to seeing where this collaboration takes us."

-Brandon LeBlanc, Microsoft
Sets is obviously modeled after the web browser. While working on a project, people keep multiple tabs open in the same window, conveniently switching between them as they need. With sets in Windows 10, that experience will extend to all modern Windows apps. Imagine working on a project in Microsoft word, doing research online, referencing notes in OneNote, and browsing your files all in the same window!
Clicking on the '+' icon will open a new tab, and you'll be able to browse the web or access your news feed. Although you can open as many of these tabs as you want, this is what you're limited to at the moment. With this release, you should also be able to drag app tabs out of a set and restore sets of tabs when reopening them. In some apps, clicking on a URL will open that site in the same window, which is great for keeping organized.
Sets will continue being developed to reach the vision Microsoft has in mind for this feature. Eventually, the new tab page will gain a search feature and will be able to launch separate apps in a new tab. Desktop apps such as file explorer will be able to add tabs as well.
In the Windows Settings, there is a new toggle under System > Multitasking that turns this feature on and off. It's enabled by default for now, but you can turn it off if it's causing issues.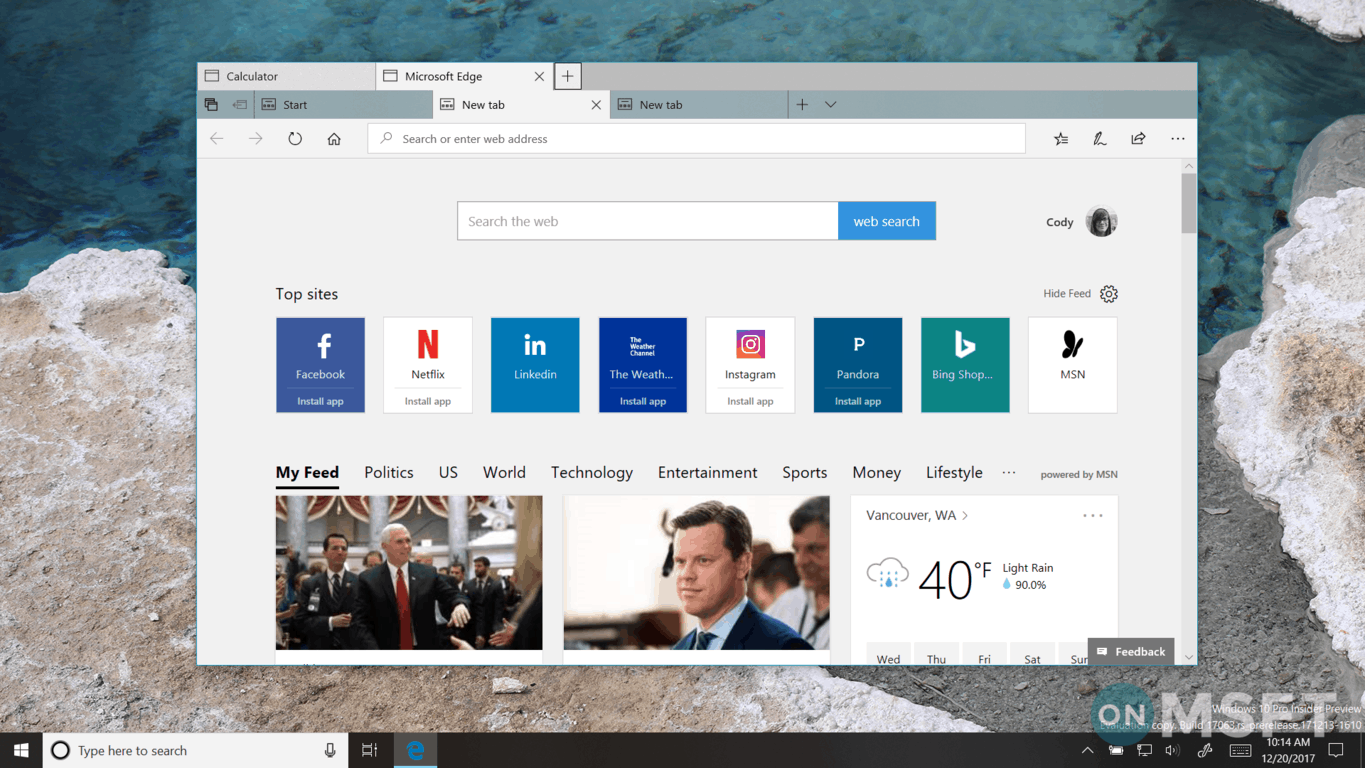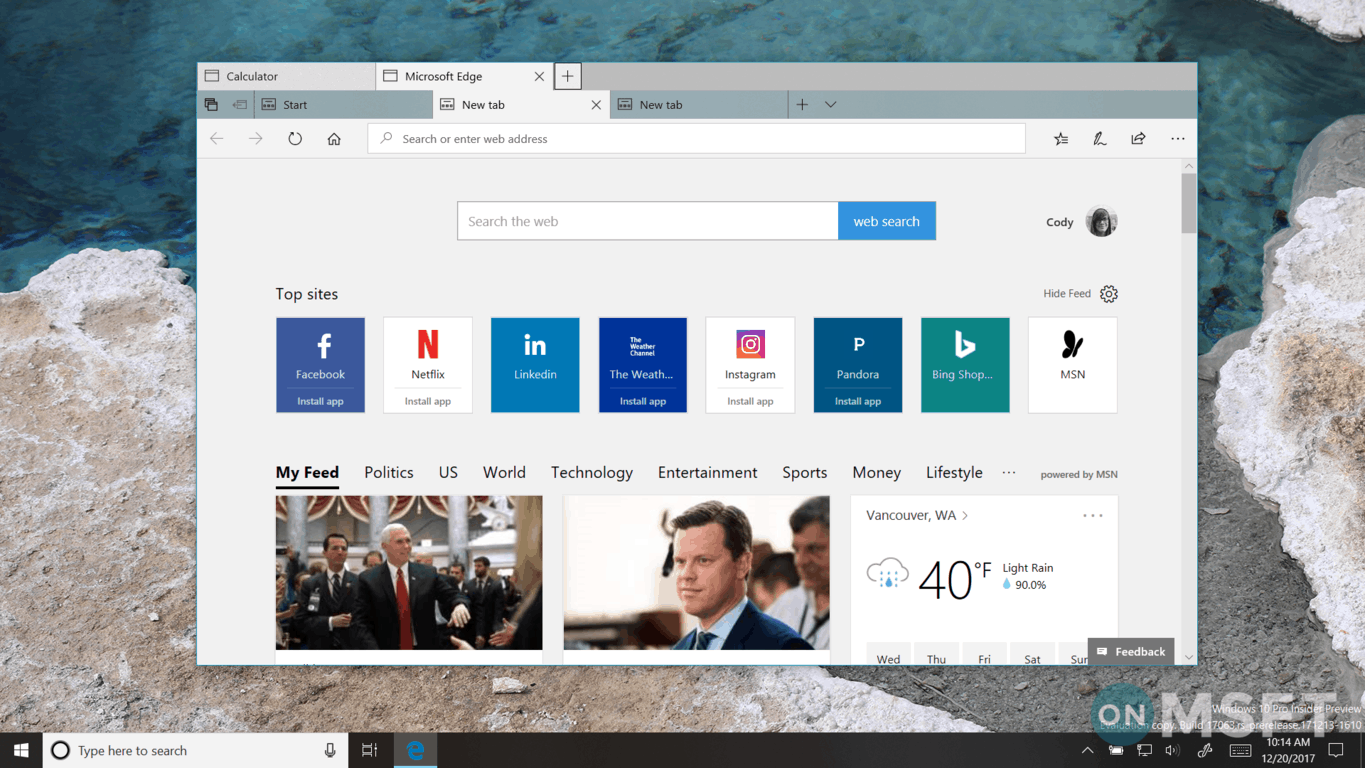 Sets is pretty buggy at the moment as you can see with this lovely creation here
Also, at this point this feature is only able to open new tabs into Microsoft Edge, however, this will change in the future. More Windows Insiders will begin to see this feature as new builds are released and feedback is given.