Windows 10 build 20206 is now available for Windows Insiders in the Dev Channel. In this build, Microsoft is testing out several new input features for Windows 10. One of these features is the new emoji picker for Windows 10 PCs. This new emoji picker combines emoji selection with other text insertion features such as GIF images, kaomoji, special symbols, and clipboard history. This new panel can be accessed using the same keyboard shortcuts found in previous versions of Windows 10 (WIN + . Or (WIN + ;).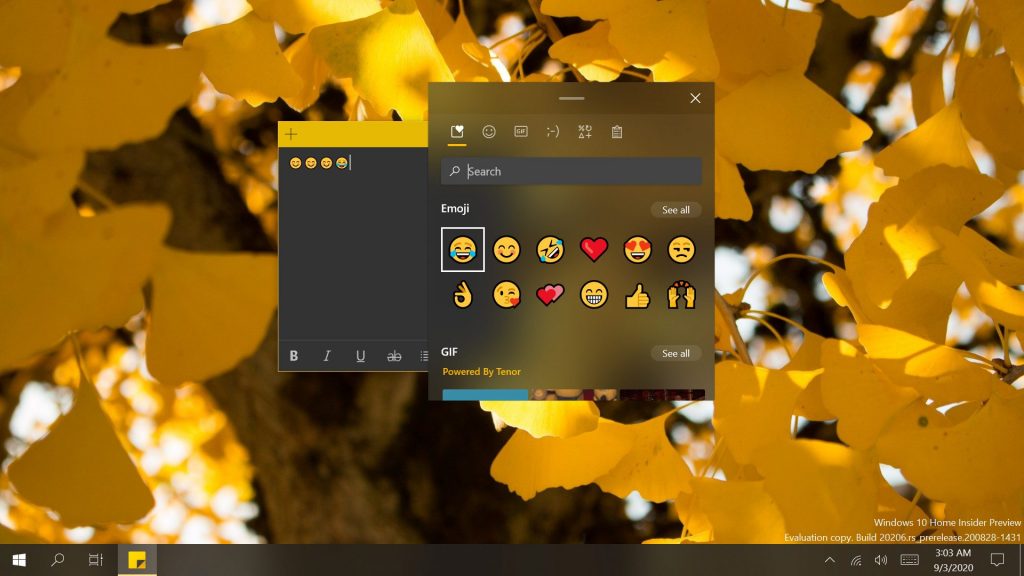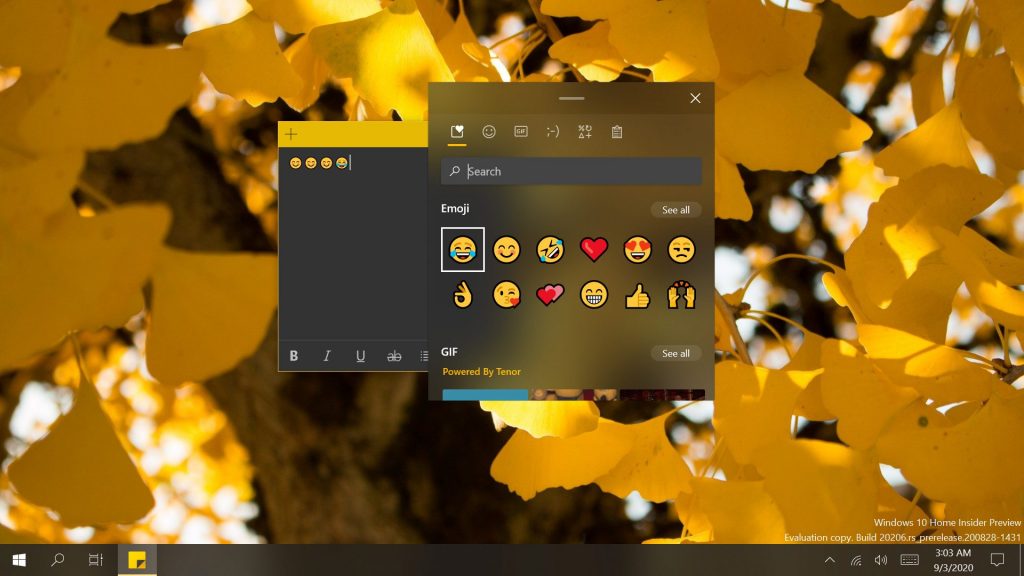 The next notable set of changes in Windows 10 Build 20206 is in the updated touch keyboard. Notably, the new touch keyboard more closely resembles the SwiftKey keyboard Microsoft uses on their Android and Windows 10X devices. For instance, by selecting the "Expressive Input" button from the candidate bar, the keyboard will expand to show additional input options. From here, you can insert all the same things you can through the emoji picker panel mentioned previously.
Several keys have also been moved to new locations on the keyboard, including voice dictation and dock mode. Previously, to switch in and out of docked mode, you first needed to open the settings menu. Now, you can toggle between docked and undocked mode using a button in the top right corner of the keyboard.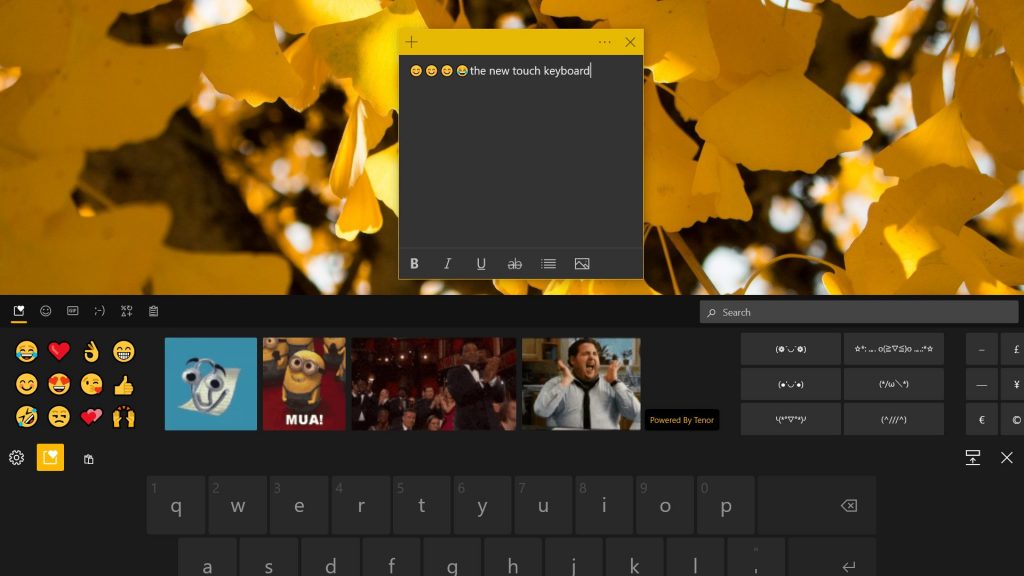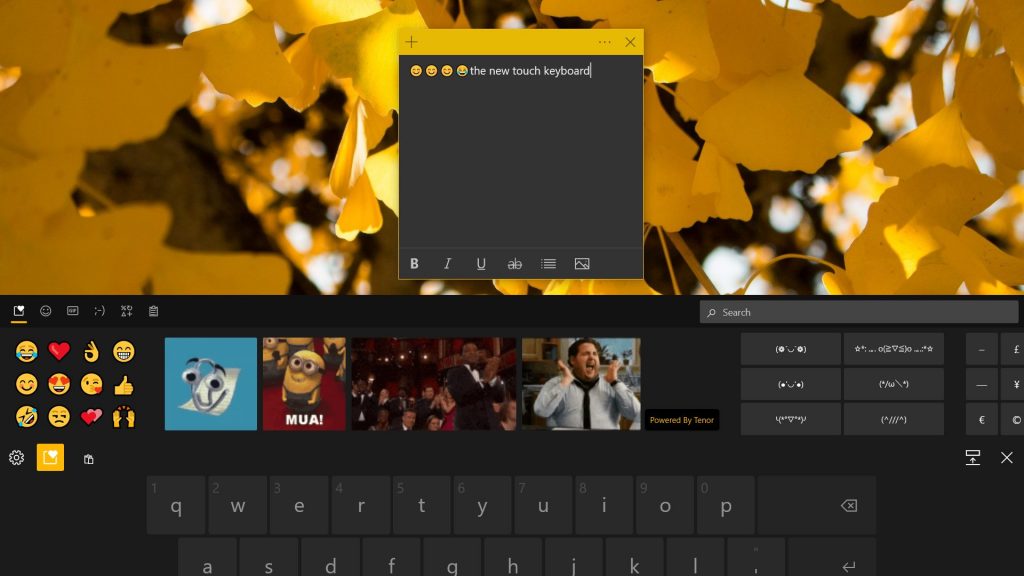 Additionally, the updated touch keyboard introduces new features for comfort and accuracy. These new features include new key sizes, key-press animations, child keys, and sounds. Furthermore, you can now adjust the cursor position by holding and dragging your finger on the space bar– something Windows Insiders have wanted for ages.
The next input method Microsoft worked on in build 20206 is voice typing. Voice dictation in Windows is an essential accessibility feature many people use and rely on for interacting with their PC's. The new voice typing experience in build 20206 improves the voice to text input found in previous versions of Windows 10. This new voice typing experience is powered by an updated back-end, which Microsoft claims is their best version yet. This new version features an updated design that can be accessed using the same keyboard shortcuts as before (WIN + H) or by selecting the voice dictation key on the touch keyboard.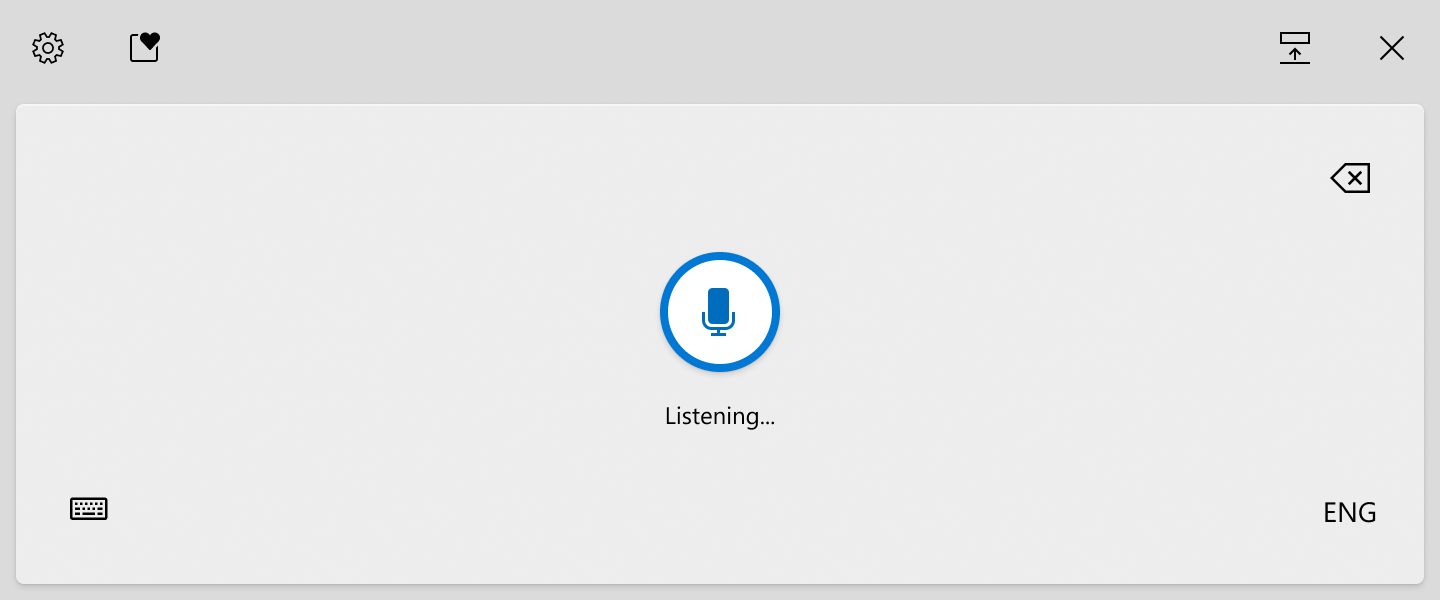 At this point in time, voice typing is available in the following languages:
English (United States)
English (Australia)
English (India)
English (Canada)
English (United Kingdom)
French (France)
French (Canada)
Portuguese (Brazilian)
Chinese (Simplified)
Spanish (Spain)
Spanish (Mexico)
German
Italian
Japanese
Many of the features introduced with Windows 10 build 20206 are available only to a subset of Windows Insiders in the Dev Channel. Some users will get to try out these features immediately, and others may not get them until the official update becomes available this fall. For this reason, I wouldn't recommend installing development builds of Windows 10 on your device specifically to have access to any of these features. These builds can also be buggy, so installing them may lead to unexpected issues or system instability. If your PC does encounter such a problem, the only way to return to a public release of Windows 10 is by resetting it.