When you think of Microsoft, you probably think of Windows 10, PCs, and laptops. But, as of recent, the company has entered into a new market with two new products: Surface Headphones and Surface Earbuds.
Even with the Surface branding, you might be wondering if a company which is all about software and computers, could make the perfect pair of wireless earbuds. Well, after a week and a half of using the Surface Earbuds in my daily life and workflow, I can't help but say that you shouldn't be concerned.
From comfort, design, and so much more, the Surface Earbuds are truly amazing and are a true competitor to Apple's Airpods.
Fit and design: It fits like a glove and invites you in for a touch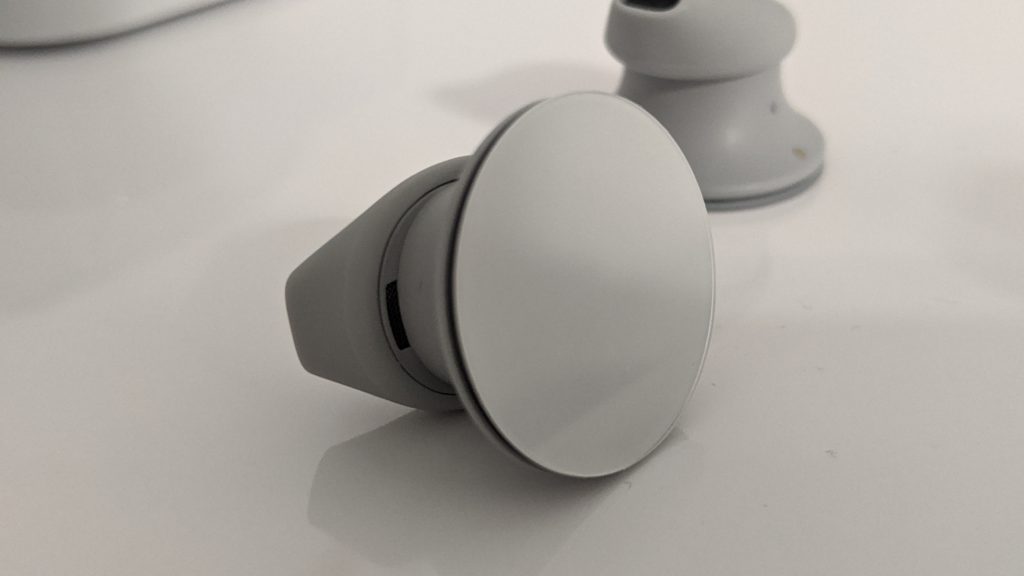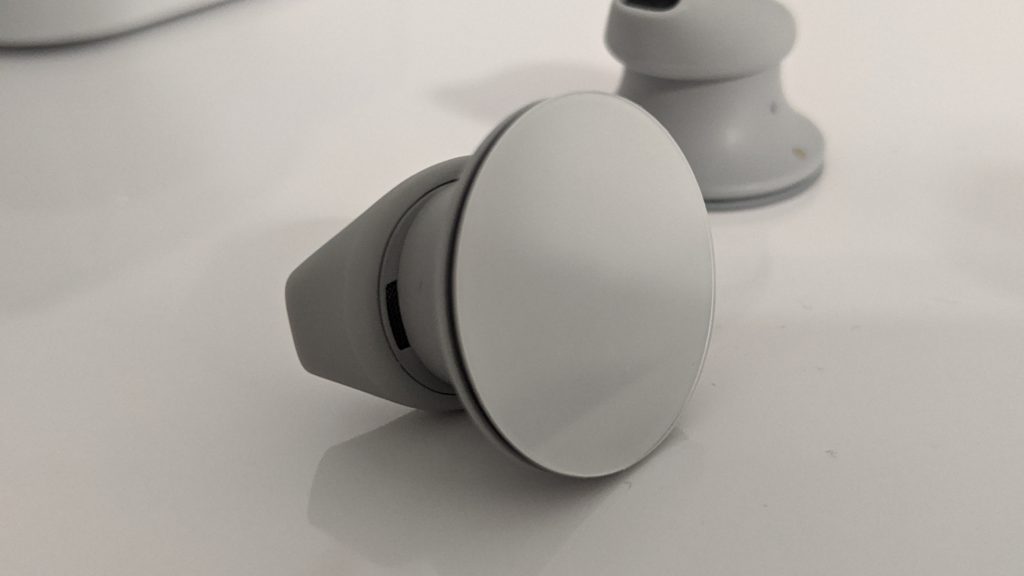 The most important part of the Surface Earbuds is the fit and design of the buds themselves. With a large touch surface on the side for controlling music and comfortable silicone tips for your ears, this is where they're best.
Looking at the overall design of Surface Earbuds, you'll see that Microsoft put a lot of focus on the exterior touchpads. Admittedly, the Earbuds might look a bit weird when in your ears for this reason. They'll take up almost your entire ear canal and will draw attention, but it's important to understand that this design has a purpose — for gestures and touch controls.
As for those touch controls, there is a total of 8 gestures you can use to your advantage. This includes a triple-tap to access a random song on Spotify on Android, and a tap and hold to bring up your voice assistant. That can be Siri on iOS, Google Assitant, or Cortana on Android or Windows 10. Other touch controls give you volume controls and options to skip songs.
This is a bit more advanced than just the double-tap gesture you get from Apple's Airpods, and the four gestures you get on the Airpods Pro, or the 6 on Google's Pixel Buds. The Surface Earbuds gesture are not customizable, though, but Microsoft still really went for something cool. If you want a similar touchpad on premium earbuds, you'll have to give up another $100 on the Sennheiser Momentum True Wireless 2 (which are $300.)
Still, those gestures are really useful when you're at your computer working through the day. I am a person that plays music from my phone when working. Thanks to the Earbuds, I didn't need to go reaching to my phone to switch songs, change the volume, or answer my calls. I didn't even need to 'go digging" and move my hands around the Earbuds to see where I was touching, either. The large touchpads of the Surface Earbuds are designed for you to reach up and control your music. It isn't too sensitive, either and I never experienced accidental touch.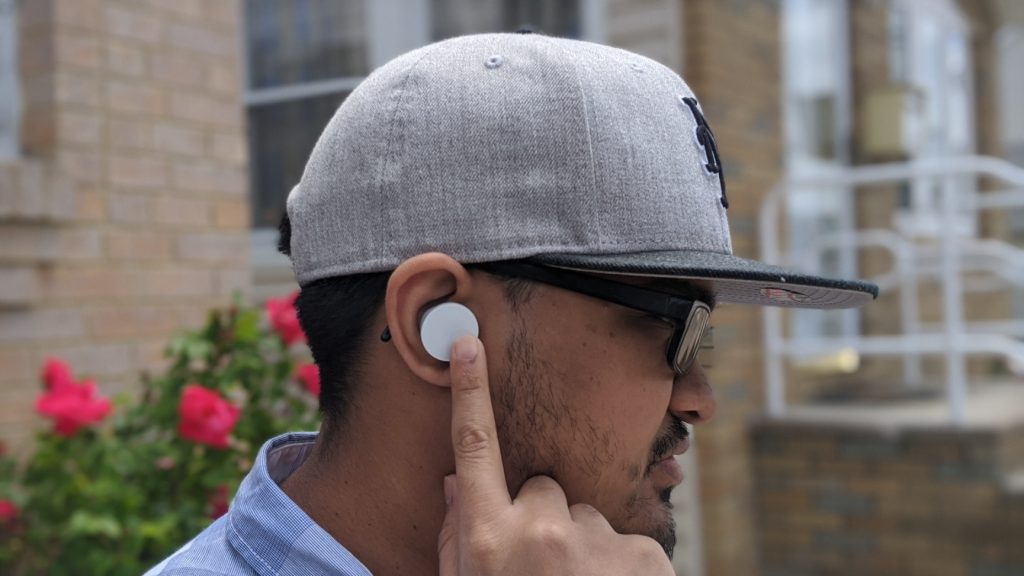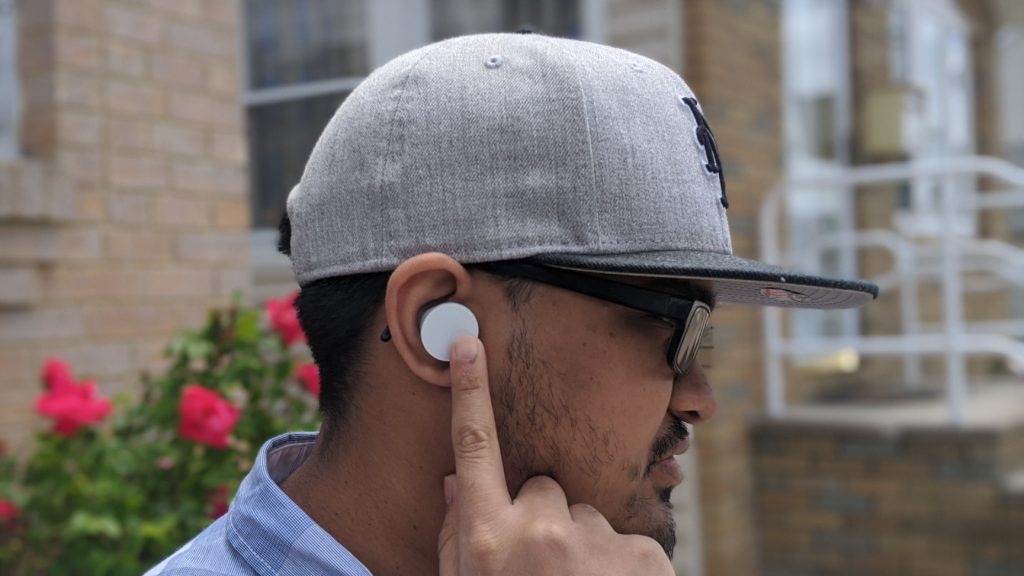 Just be aware that there is no in-built Cortana in the Surface Earbuds. You still get a generic voice telling you which device you've connected to, or when you're ready to pair, but all of the in-built Cortana functions of the original Surface Headphones are now gone. If you want Cortana, you'll need to pair it with your PC. Not surprising, as Microsoft has repositioned the assistant.
Moving to the inside of the Surface Earbuds, you'll find two microphones on each earbud, and the acoustic mesh grill which plays your music, It's a really nice look, inside and out. Even replacing the tips is easy, with Microsoft giving you medium, small, and large tips to choose from. They stay secure and don't easily fall out, unlike Apple's Airpods Pro. The also company told me last October that the Earbuds can fit 95% of all ears, so there is a fit for you.
For the overall fit, the Surface Earbuds are amazingly comfortable. If you choose the right silicone tip, the Earbuds will feel very natural in your ear, without any pain sensations during long-haul use. That's mainly because the buds do not sit tightly or directly enter your ear canal. Its silicone tips rather "rest" openly on the inside of your ears, relieving the pressure you otherwise get from similar noise-canceling earbuds or "canned" headphones. Its also to allow ambient noises in, as we get into later.
This is different from Google's Pixel Buds, Apple's Airpods Pro, or Samsung's Galaxy Buds, all of which fit deeper inside your ear. To get a good fit, you put Surface Earbuds in with the tip facing down and then "screw" it upwards to secure. Microsoft says the Earbuds make contact with four points of your ear, but if you push hard enough you can get an air-tight seal to make the Earbuds go into your ear canal, but that obviously isn't recommended.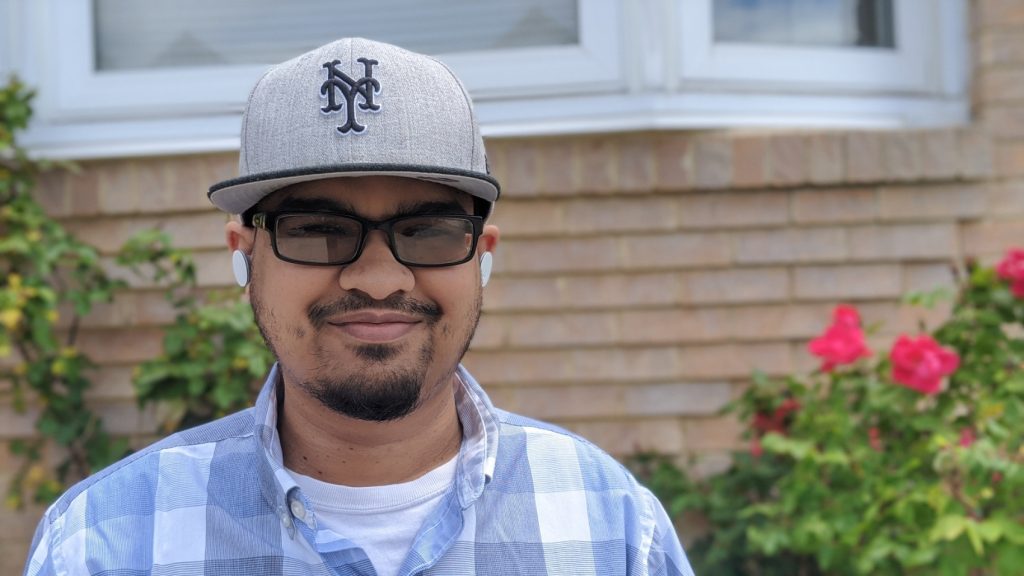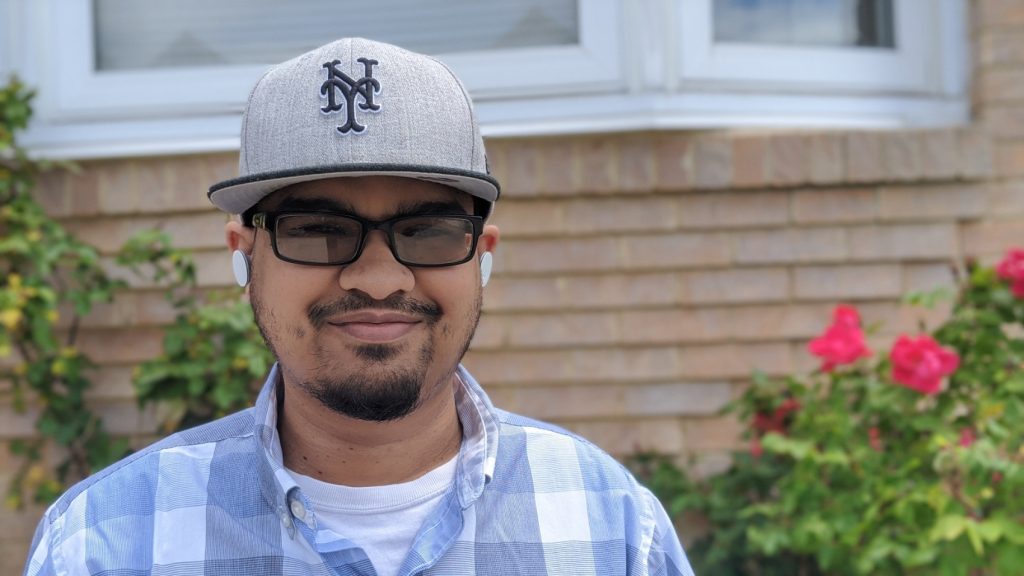 Before getting the product I was initially worried that the Earbuds would fall out of my ears as I use them, but that wasn't the case. The "small" tips create a nice fit in my ear that is quite secure. I tested out how this would work in a couple of ways. I went for a 2-minute jog around my block and the Earbuds stayed secure. I did a set of situps in my room, and the Earbuds stayed secure. I rode my bike around the yard and the Earbuds stayed secure.
The Surface Earbuds never fell out of my ears, even during routine productivity things like Microsoft Teams calls, or the process of listening to music while writing this review. They fit snug, secure, and will feel just as natural as your ears themselves as you wear them throughout your day.
Just be aware, Microsoft isn't marketing these as fitness earbuds. They'll work for fitness purposes if you want them, but as you get sweaty, be prepared to push them back into your ears after a short period of use. Keep the Earbuds for productivity, only, even if they are IPX4 rated.
Sound quality: Your music will sound good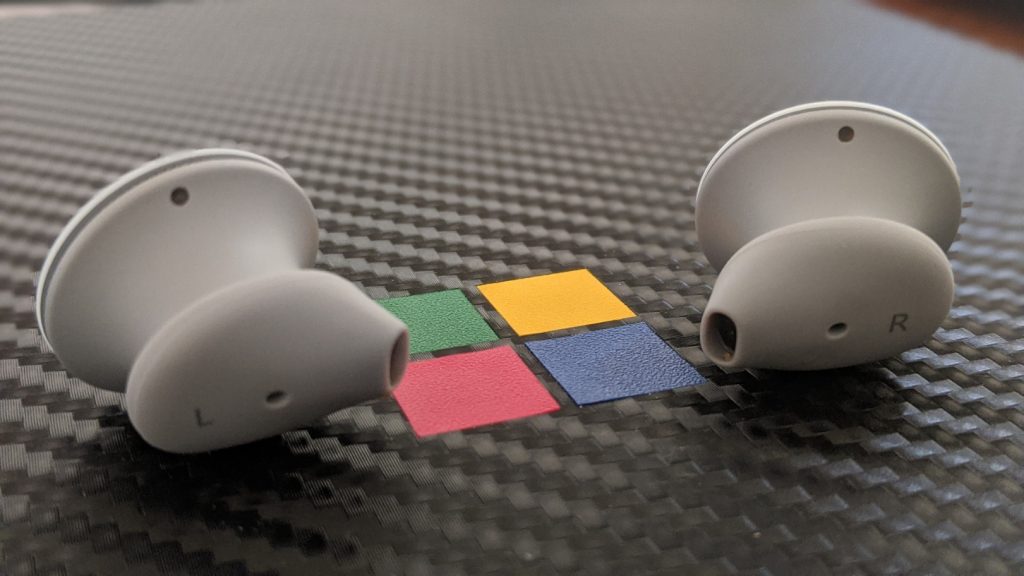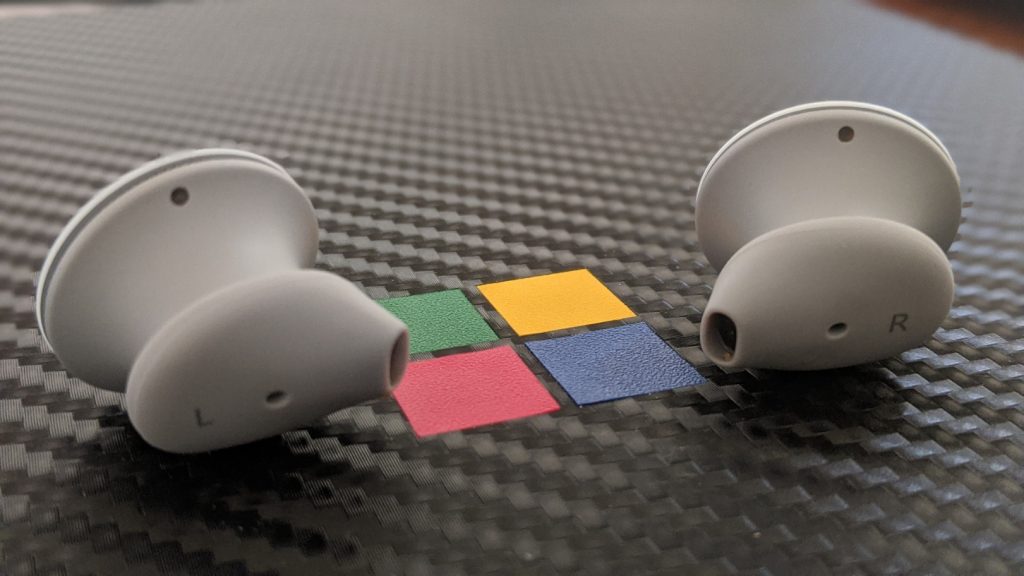 Of course, sound quality is the most important thing, and this is yet another place where the Surface Earbuds don't disappoint. From Electic Dance Music, Jazz, Pop, and more, your music will sound good with Surface Earbuds. Just don't expect noise cancellation, mainly because of the open-ear design.
To get this level of sound quality, Microsoft is using what it is calling a "Surface Omnisonic sound profile" with "custom-designed drivers and precision tuning." The company also says the tuning is "inspired by listening to the world's best live music venues and most advanced audio equipment." Importantly the SBC and aptX Bluetooth codecs are supported, too, for higher quality music on supported devices.
For me, this meant that at medium volume. the highs in the lyrics and the bass in Kygo's Happy Now was great. The same applies when I listened to Rihanna's We Found Love. Even a softer song like Capital City's Safe and Sound was excellent sounding. Simply put, Surface Earbuds will be great for any lyrical music you listen to, though the bass isn't as great as you'll get with in-ear earbuds like Apple's Airpods Pro.
But again, since the Earbuds are open-ear and sit on your ear canal and aren't noise-canceling, you won't (and can't) really get a truly "outside-noise muted out" experience when listening to music. Those ambient sounds from around you will still go into your ear. You'll need to keep the volume on the Earbuds to around 80% if you want to mute these ambient sounds out, but even then those around you might be able to get a peek at what you're listening to due to the noise-bleed of the open-design on the Earbuds.
This ambient noise and lack of noise cancellation wasn't a problem for me in my work from home environment, but if you're outdoors, or in noisy environments, you'll need to put the volume up to high levels to get a bit more immersed in your music. But again, if you want noise-canceling headphones, just buy the Surface Headphones 2 instead.
Again, this lack of noise cancellation isn't a flaw and it shouldn't be a reason not to buy Surface Earbuds. It's all rather all by design. Microsoft says that Surface Earbuds are to "help you stay productive throughout your day." Productivity often involves hearing the world around you and chatting with coworkers, friends, or family. So without noise-canceling features, you can keep the Surface Earbuds on all day instead of constantly pull them on and off just to talk to somebody. It's also probably why I think the Earbuds lack an auto-stop feature when you pull them off, too, which many have complained about.
Even Apple's Airpods Pro has software-based "Transparency mode" that lets you listen to the world around you without taking the earbuds off. Microsoft does this without software, but rather with the open-ear design. It is much more convenient.
To further try the productivity aspect, I tried the Earbuds on a 1-hour long Microsoft Teams call. I found that the person on the other end of my call sounded just as if they were in the same room as me. The microphones also enhanced my voice, too. When I asked the person on the call, he said that a lot of the background noise from me typing and taking notes wasn't coming through and there was extra emphasis on my voice.
I found this quite interesting, as while wearing the Earbuds, I was still able to hear myself typing, and talking. It's something you can't get with earbuds that are noise-canceling, and I see the Earbuds as your best buds for our new work-from-home life.
Battery life and charging case: Designed to pick up and get going
Like I said when I first unboxed the Surface Earbuds, the highlight of Microsoft's wireless earbuds is its charging case. With an oval "traffic light" shape and clean glacier color, this is unlike anything you'll get from other wireless earbud makers. It's clean and simple, down to the hidden pairing button on the bottom, the subtle LED light inside the case, and even the gray Surface Logo on the lid.
Sure, there's the iconic white "floss" case for Apple's Airpods or even the clean black cylindrical case for the Razer Hammerhead, but the Surface Earbuds are really unique in their own way. It's designed to pick up and get you going throughout your workday, without worrying about the charge levels.
Coming in at 2.96 x 1.31 x 0.98 inches, and 40.7 grams in weight, the Surface Earbuds case is very indifferent from Apple's Airpods. Apple's is quite small, with a 2.11 x 1.74 x 0.84-inch dimension and 40.4-gram weight. With a tall and long build, this means Surface Earbuds case isn't something you can easily fit in the little pocket in your jeans. It's rather designed to slide into your big pocket, or your bag or purse. There is, though, perhaps a reason for this design — battery life.
Microsoft's Surface Earbuds charging case can hold up to 24 hours of battery life with a single charge. That's the same as Apple's Earpods, but the Earbuds have one edge. They can last for 8 hours per change for continuous listening. On paper, that is longer than Apple's Airpods, which only get you up to 5 hours of listening time per charge, according to this specs sheet.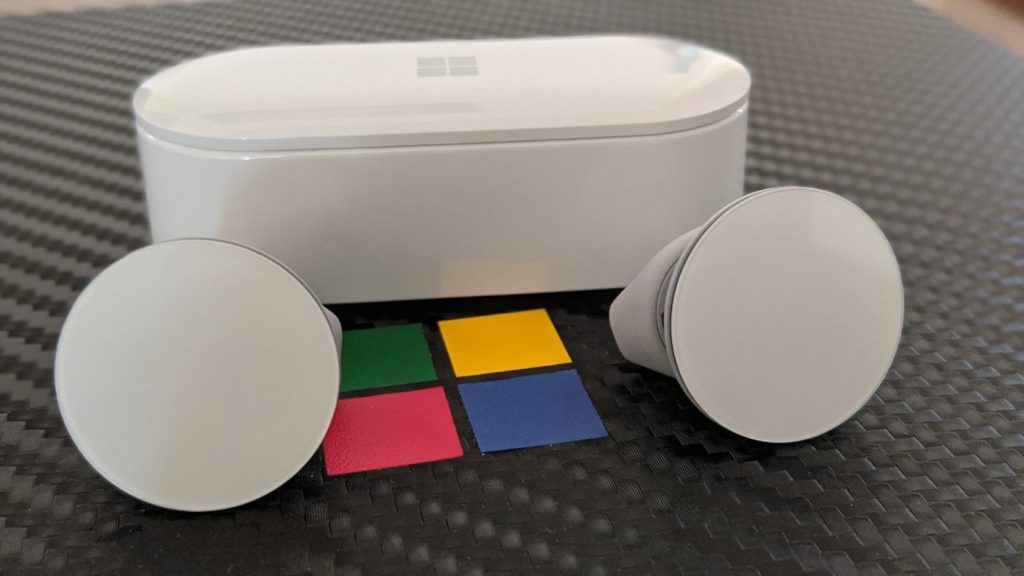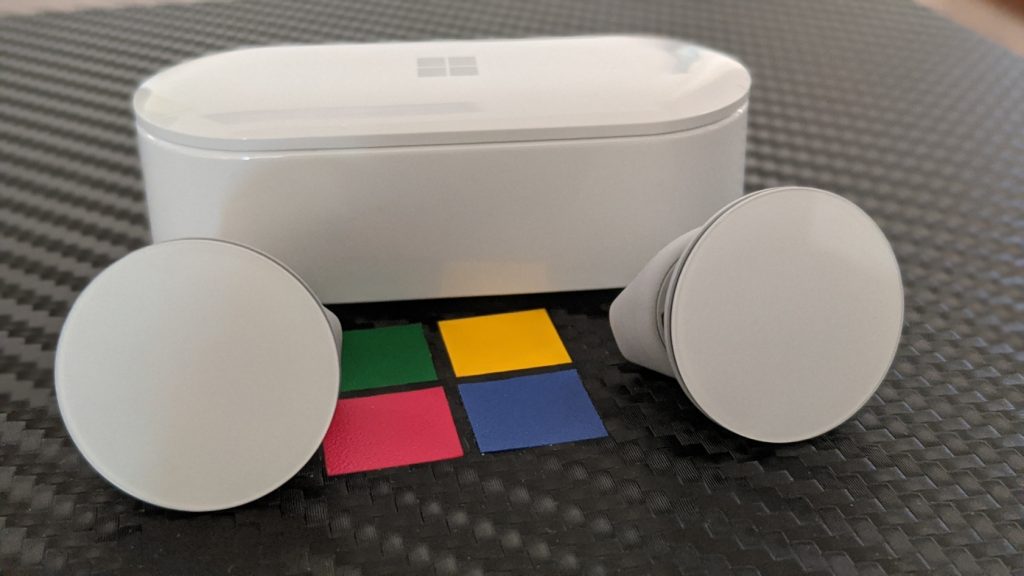 In my week with the Earbuds (it typically makes up a 5-day a week 5-hour per day writing shift) I found myself that the change really held up. I only charged the case once. Your mileage might vary, but if you're at home, in an office, or one of those essential workers going for a commute, the Surface Earbuds will be a good travel companion.
You'll always have a charge in the Earbuds when you need it. Plus, you also don't have to worry about the case breaking, either. It is plenty durable, and the lid isn't too flimsy as you open and close it. The buds are also plenty secure when you slot them in the case and don't move around as you shake the case thanks to some pretty strong magnets.
But nothing is perfect. The Surface Earbuds case does not support QI charging. That might be a deal-breaker for you, but Microsoft says that a 10-minute charge with the included USB-C cable can provide one hour of battery life. So, you can still prop the case in a USB-C plug to get a quick burst of juice for your commute or job it the battery is dead. That falls a bit short of the 3 hours of listening time you can get with a 15-minute charge in Apple's Airpods case.
Integrations with Microsoft 365, multi-platform use, switching devices
Surface Earbuds go beyond just music. There's an integration with Microsoft 365, too. They can be used to dictate in Word, and PowerPoint. You also can use them to live caption PowerPoints or translate your spoken words to another language with text on the screen. Finally, on iOS you can use the Earbuds to play your emails aloud. There's even a feature coming that will let you swipe on the touch surface to control your PowerPoint slides.
I explained this in a separate post, and it's quite nice to see Surface Earbuds pair up with Microsoft's other services, too. But these features can still all work otherwise without the Earbuds, and with other Bluetooth headsets. It's not exactly an exclusive.
Anyway, the Earbuds are still designed for multi-platform use. You can pair them with your iPhone, Android device, Windows 10 PC, and even on MacOS. Microsoft certifies the Surface Earbuds for iOS, Android, and Windows, but it'll work on macOS too, though I found the touch controls won't work on Apple's desktop operating system. I paired the Earbuds to my Surface Laptop 3, MacBook Pro, Pixel 3 XL, Pixelbook Go, iPhone, and my Galaxy Tab S6. Thanks to Swift Pair, pairing is as easy as opening the lid and following the on-screen prompts on Android and Windows.
If you download the Surface Audio app for iOS, Android, and Windows, you'll also have additional audio controls for the Earbuds and ways to update the firmware. You'll be able to use an equalizer to change the low, mid bow, mid, medium-high, and the highs. There are also preset settings for Flat, Classic, Jazz, and Rock. It's great that you have this level of control, but I do wish it was built into the system in Windows 10, where I mainly ended up using the Earbuds.
The small gripes, the bugs, and missing things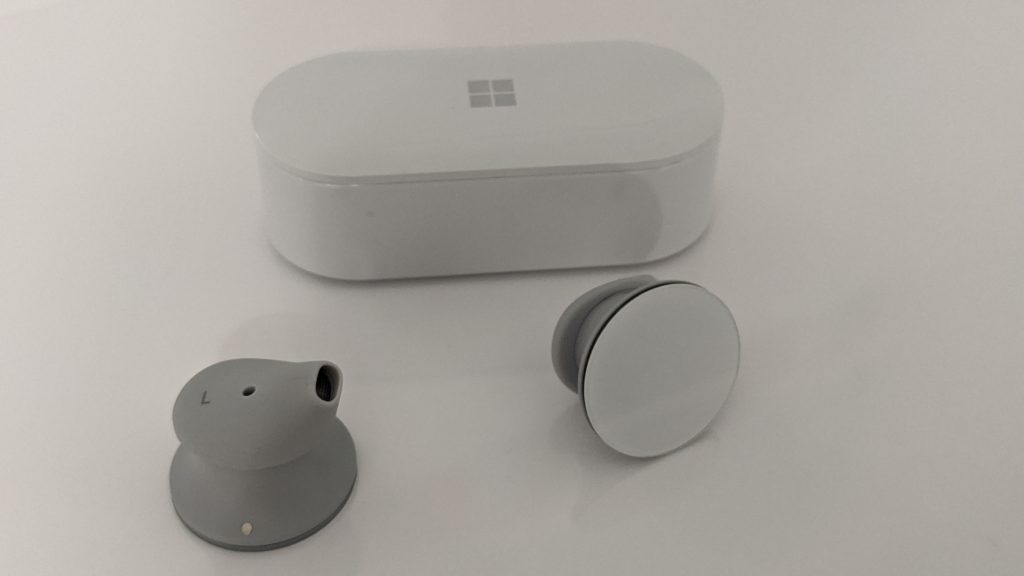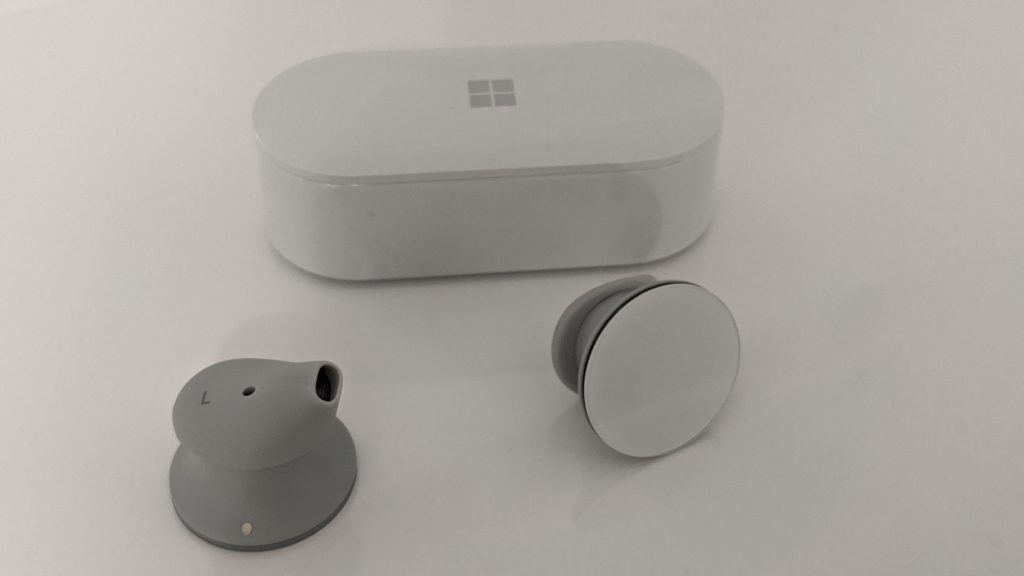 As much as I praised the Surface Earbuds, there are some bugs and gripes that I need to bring up. These don't ruin the experience but are some things worth mentioning to avoid disappointment if you're thinking of buying.
First off, the left earbud relies on the right one for pairing and connectivity. Another missing thing from the Earbuds is a charging status or light for the Earbuds case itself. While it is great that they get 24 hours charge, but there's no real way of knowing how much battery is in them, asides from a red LED on the case. The Surface Audio software doesn't show you, at least, not yet and I hope it gets introduced in a future software update.
Finally, the Surface Earbuds do not support Bluetooth multipoint. It's a small inconvenience, but for $200 it is a let down to see that if I want to jump from using the Earbuds with both my PC and phone, I need to turn Bluetooth on and back off again on the device I want to use it on.
Still worth it, but there are alternatives if you want
If you're considering buying the Surface Earbuds, they'll be worth it for $200. The touch surface is absolutely unique, and the fit and audio quality and comfort will be great for daily use. However, there are still lots of alternatives right now which are worthy of mention.
You can find Google' Pixebuds 2 for $179, which offers up some of the same touch controls and a more compact build and design. There's also the Airpods Pro, which is $249, or the regular second-generation Airpods which are $200.
Of course, there are many other cheaper earbuds which I won't get into, but the overall comfort, the touchpads, the design of Surface Earbuds are hard to beat and make the Surface Earbuds a nice shot at Apple Airpods. Good job, Microsoft.