Starting at $14.99
Microsoft continues its push for inclusiveness with a new accessibility package in the Surface Adaptive Kit and the company's least expensive Surface branded product proves to be it most thoughtful one.
Windows has long offered varying degrees of accessibility features built into the software such as contrast adjustments, text cursors, magnifiers, color filters, narrators, captions, sticky keyboard settings and more.
However, in 2018 the company presented its first piece of dedicated hardware with its Xbox Adaptive Controller to help gamers of all types and concerns access the same sort of experiences across the board.
In another collaborative effort between Microsoft and those living with disabilities, the company's produced its new Surface Adaptive Kit.
Announced back in September 2021, the Surface Adaptive Kit went on sale officially last week and we got our hands on a kit to review, and while no one here at OnMSFT deals with any significant disabilities, we'll do our best to review what's in the box.
What's in the Box
The $14.99 box of stickers and port tags is the least expensive Surface branded product Microsoft offers but is still presented in the same fit and finish as any other Surface device or service.
The Surface Adaptive Kit package is minimal in appearance, with a single off-white cardboard box that's about 4 1/2-inches wide by 1-inch tall and wrapped by colorful itemized breakdown flap.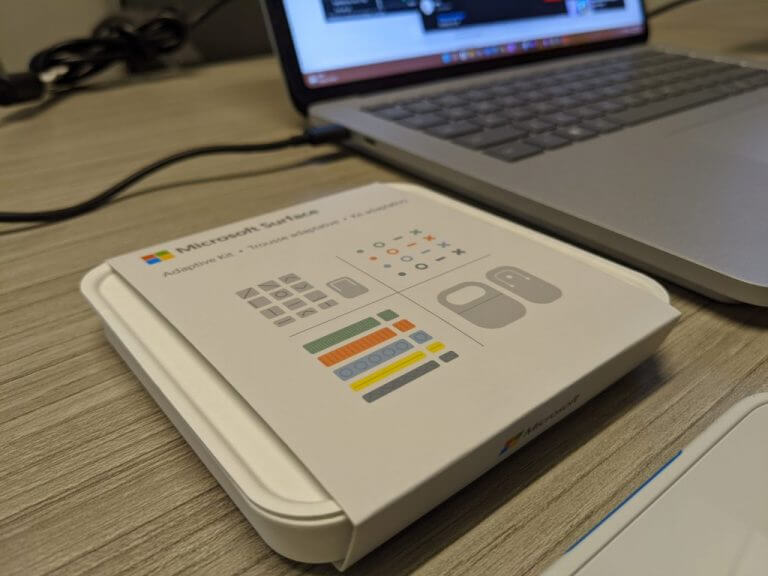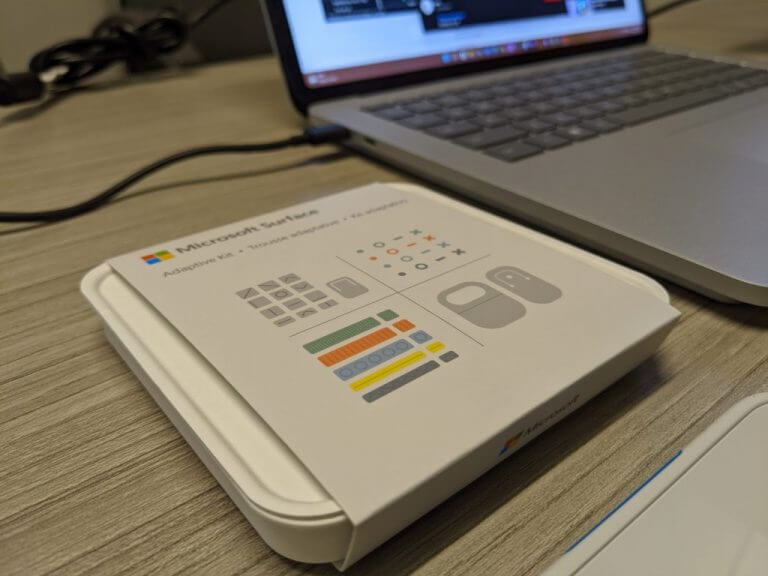 Inside the box are four cards that hold the various stickers, attachments and tags and each are divided by design, intent and function.
The first card comes with a total of sixteen raised stickers of X's, O's, dashes and dots all with corresponding colors in gray, orange, blue and light green themes. The raised stickers offer additional tactile feedback for users who may have vision impairments, allowing them to identify often or rarely used buttons on the keyboard deck or areas around a device.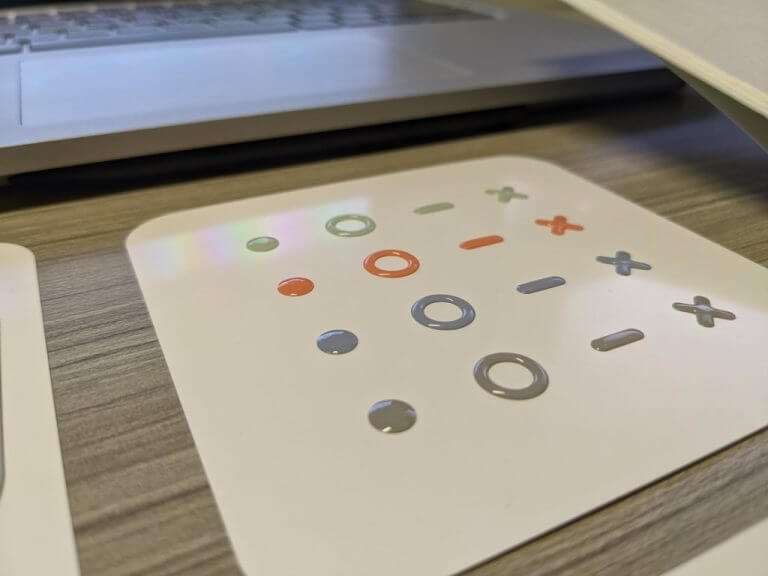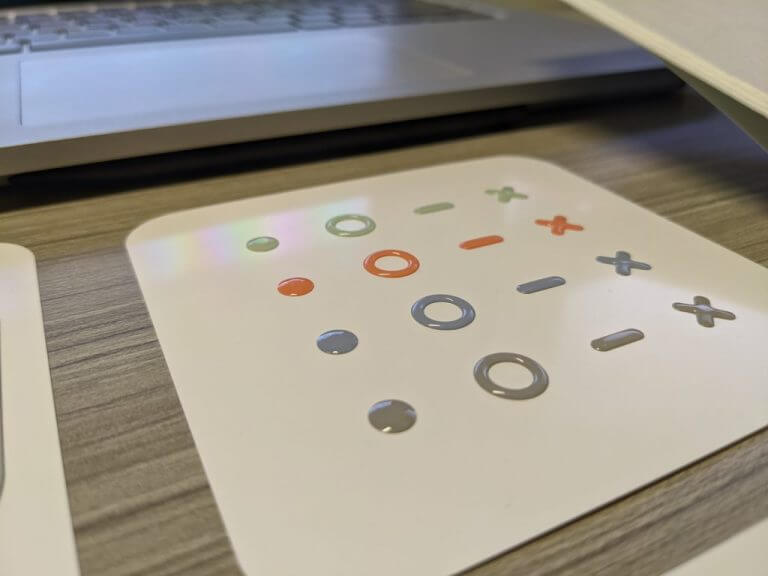 A second card comes with an all-white motif of raised stickers which function similarly to the stickers with color. Instead of X's there are diagonal dashes and greater than – lesser than iconography displayed as well as applicator to help place the stickers evenly across surfaces.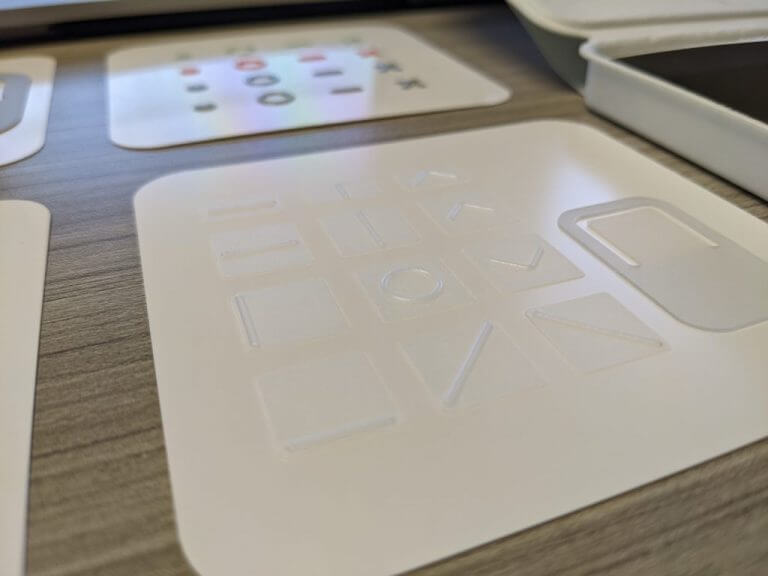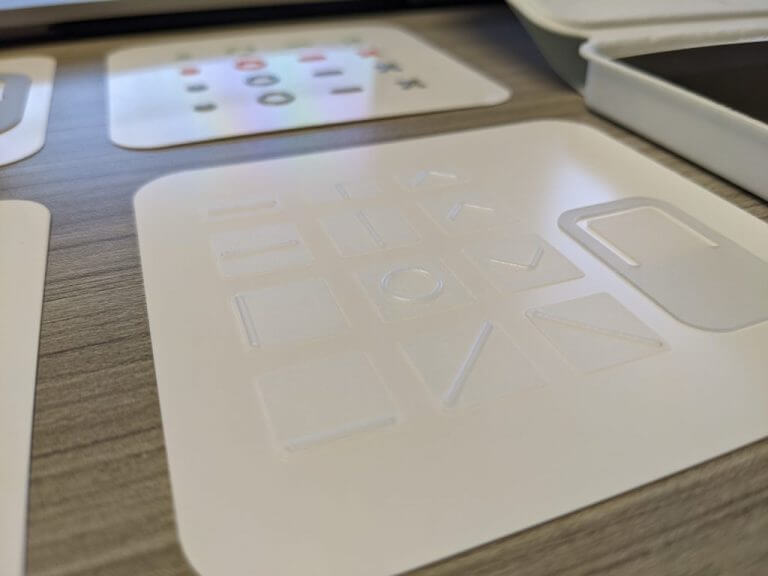 A third card houses port tags that are similar in color to the stickers from the first card, orange, blue, gray, light green and yellow. There are corresponding square tags that match in raised patterns and colors to match the port tags which are designed to wrap or stick to connecting peripherals.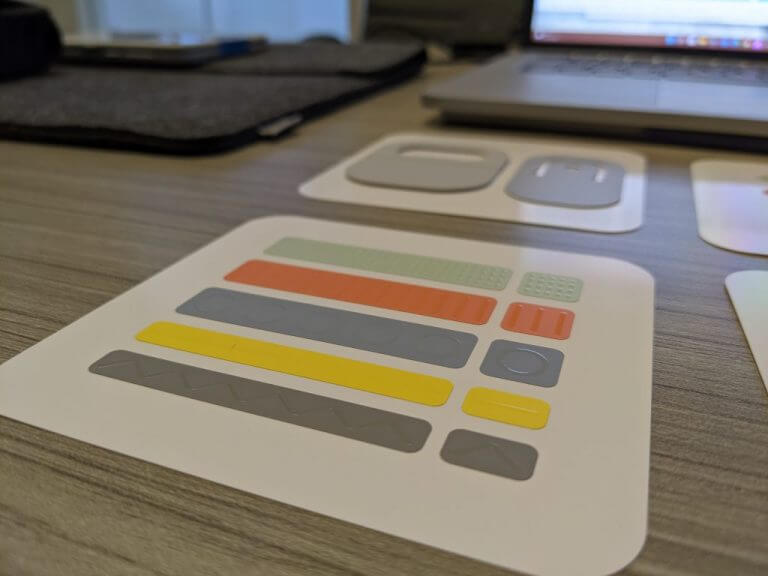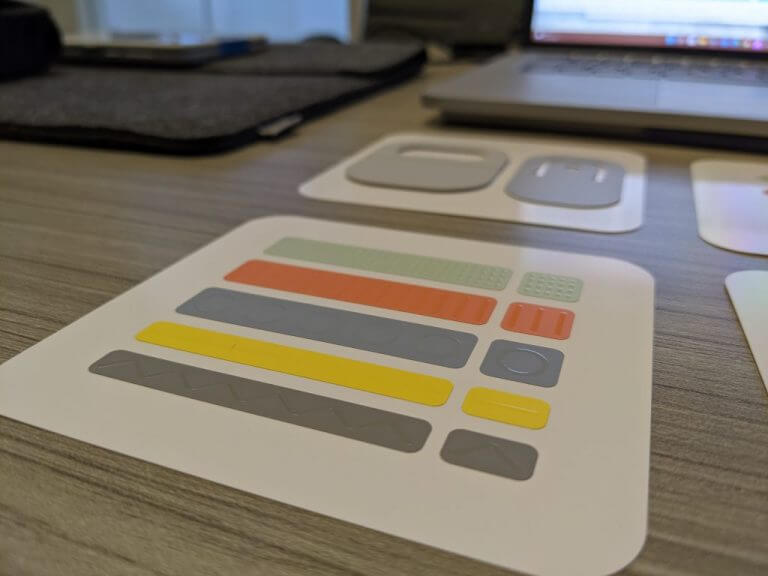 The last card has two stickers designed to help with opening devices such as laptop lids or Surface Pro kickstands. These stickers can be paired with lanyards, wristbands, and stings to help one-handed users pull open laptop lids or tablet kickstands.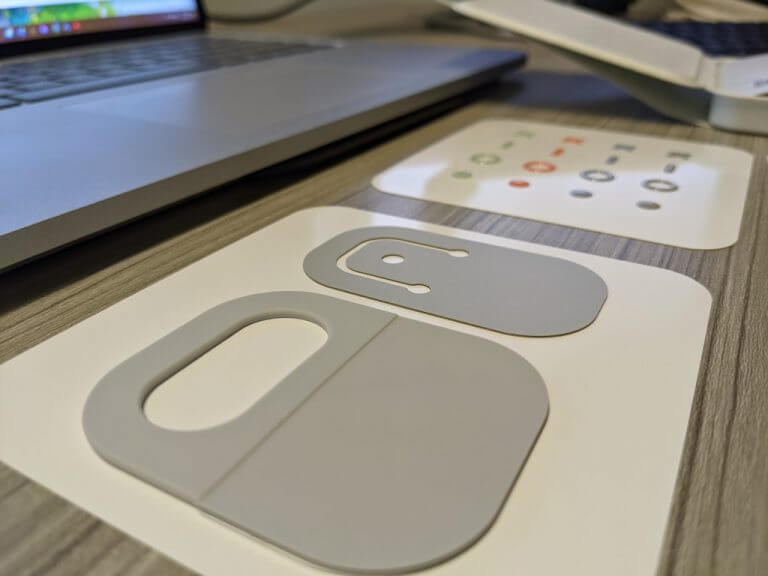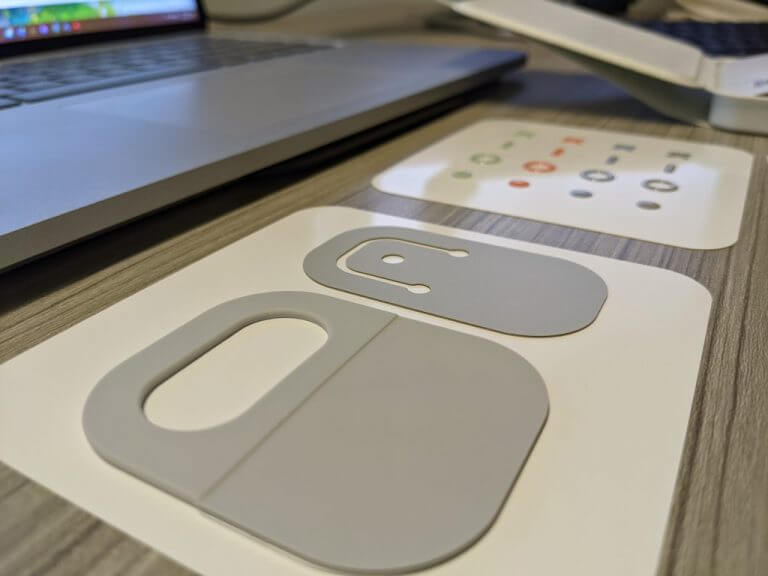 During Microsoft's presentation of the Adaptive Kit, the looped attachments for aid in opening lids and kickstands was among the stand out experiences for the entire event.
While the Surface Adaptive Kit is designed for those who have accessibility concerns with their tech, the product can be used in very similar fashion for everyone else. The raised stickers are great for people with muscle memory of their keyboard but still need a little assistance in the dark or accidently bump the wrong keys during long typing sessions.
For additional use cases with the Surface Adaptive Kit Microsoft provides a support site equipped with a Table of Contents, How To's, examples and product details.
The looped lid and kickstand sticker is perhaps my favorite experiences because prior to it, I always had to run my fingers along the sides to find the divot between the lid and Surface Pro body to prop the thing open.
Now I can open the Surface Pro from in any orientation without having to massage the device beforehand.
The Surface Adaptive Kit initially rolled out last week to US only Microsoft Store online but as of December 14th, is available internationally.