We've previously reviewed the GameSir X2 Bluetooth Mobile Gaming Controller and found that it was an amazing controller for Xbox Cloud Gaming. Since then, GameSir has gone on to release a new controller, the F7 Claw.
Though this one isn't specifically designed around cloud gaming services, it is rather all about boosting experiences in other tablet games like Call of Duty: Mobile. We were provided a sample unit for review, and here's why it's a nifty little grip that can make your tablet gaming a lot easier.
Design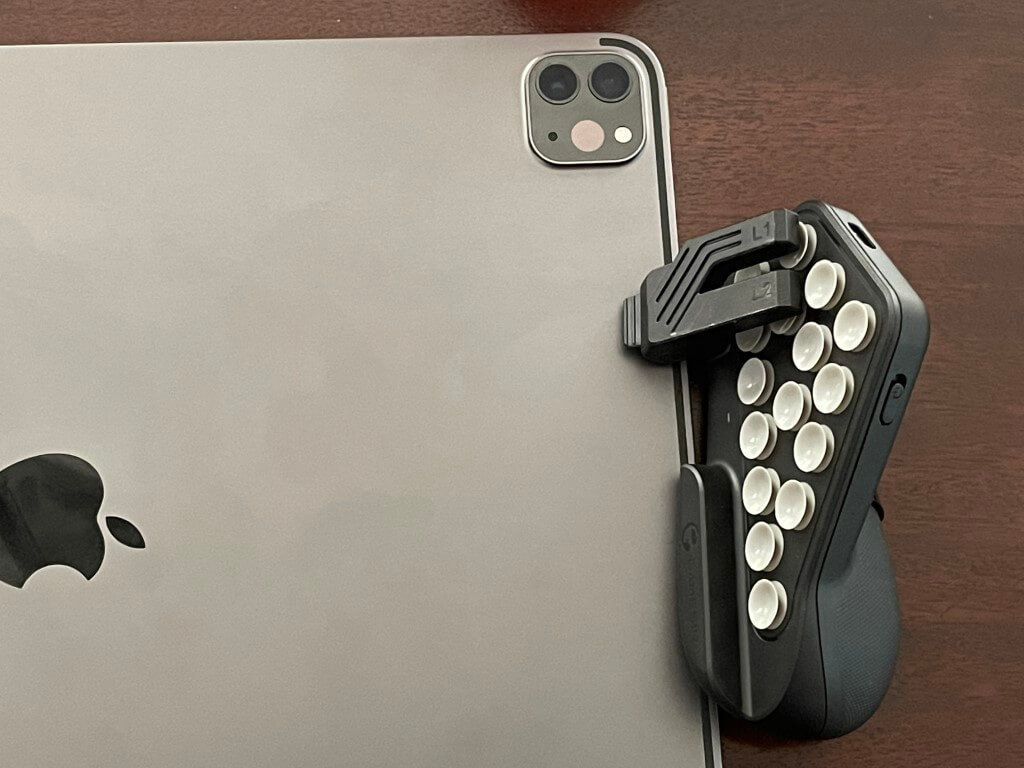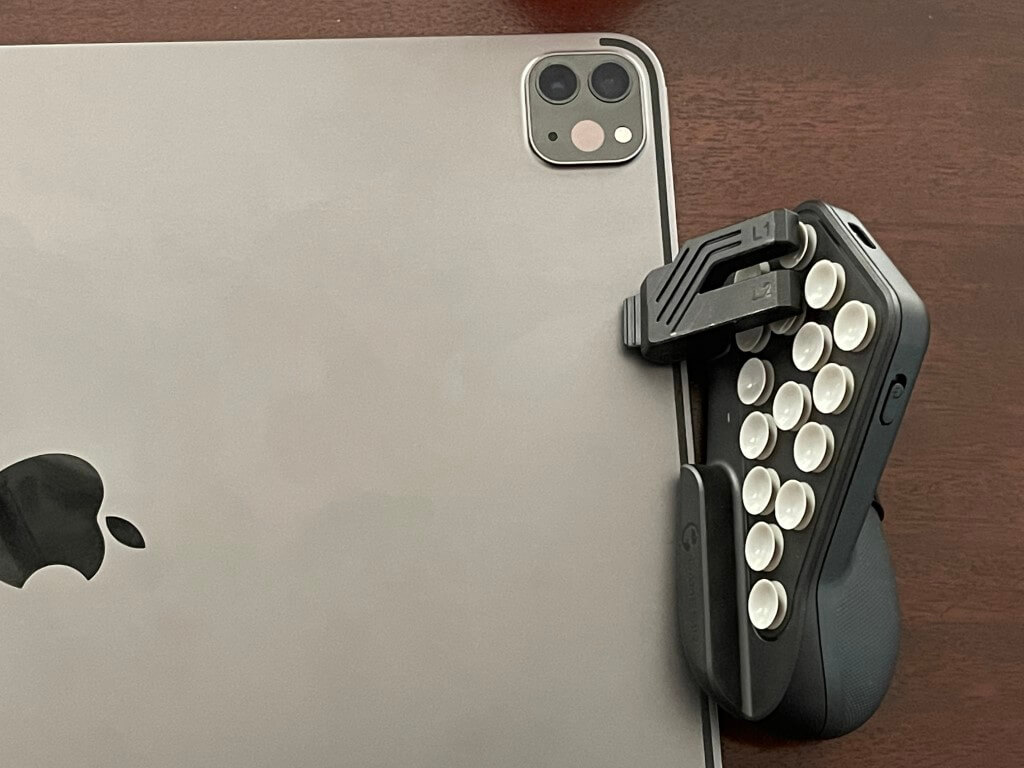 For $40, The F7 claw is quite simply designed, but we do have an important note. This isn't really intended as a traditional full-on controller. Instead, it's a plastic tablet grip, with the addition of some buttons that can be useful during gaming sessions. You'll need to see if your tablet game supports custom on-screen controls if you're planning on buying the F7 Claw. This is so that you can slide the in-game buttons around on the screen to adapt to how you're placing the grip on your tablet.
The grip has four tactile buttons on the front (two on each side,) which touch the screen and help activate the in-game virtual buttons. There's also a trigger button on each controller, as well as another secondary button near a turbo switch. These can be used to control your game in supported titles like Call of Duty Mobile.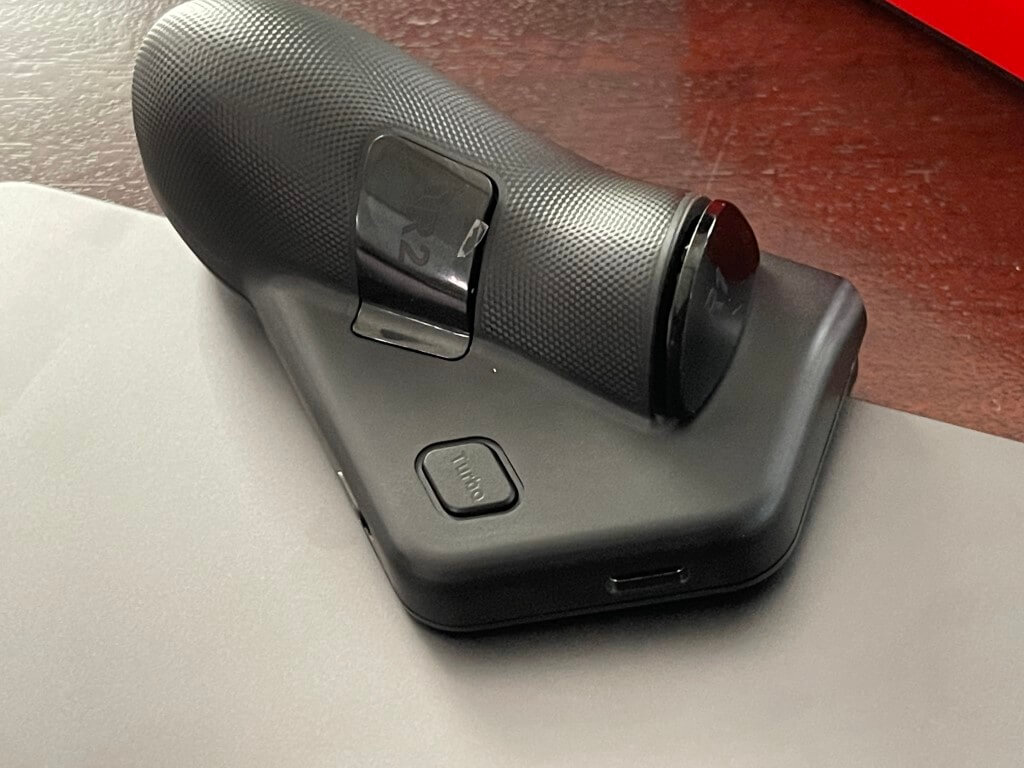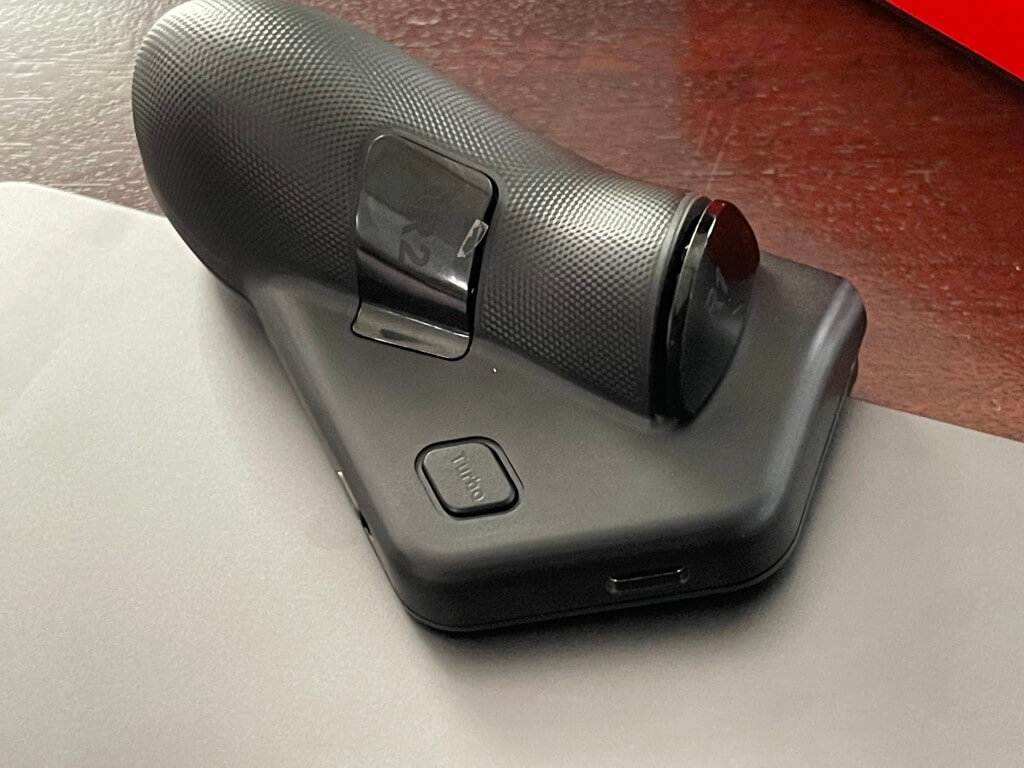 The connection happens via Bluetooth, but it is optional. The grip's front buttons work without power and touch the screen with a rubber pad. If you plan to use the controller's other trigger and rear buttons, be prepared to get up to 120 hours of play, and 200 days of standby. In our month with the claw, we only charged it once. Charging happens via USB-C, and you even plug it into your device while you play to charge.
If you're wondering how this thing attaches to your device, it happens via suction cups on the inside of the grips. You can attach a sticker to your tablet to help give the cups some "grip" to stay put, but on my iPad Pro, the controller stayed attached without the sticker. Overall, there's not much to the design, and it's pretty straightforward.
Experience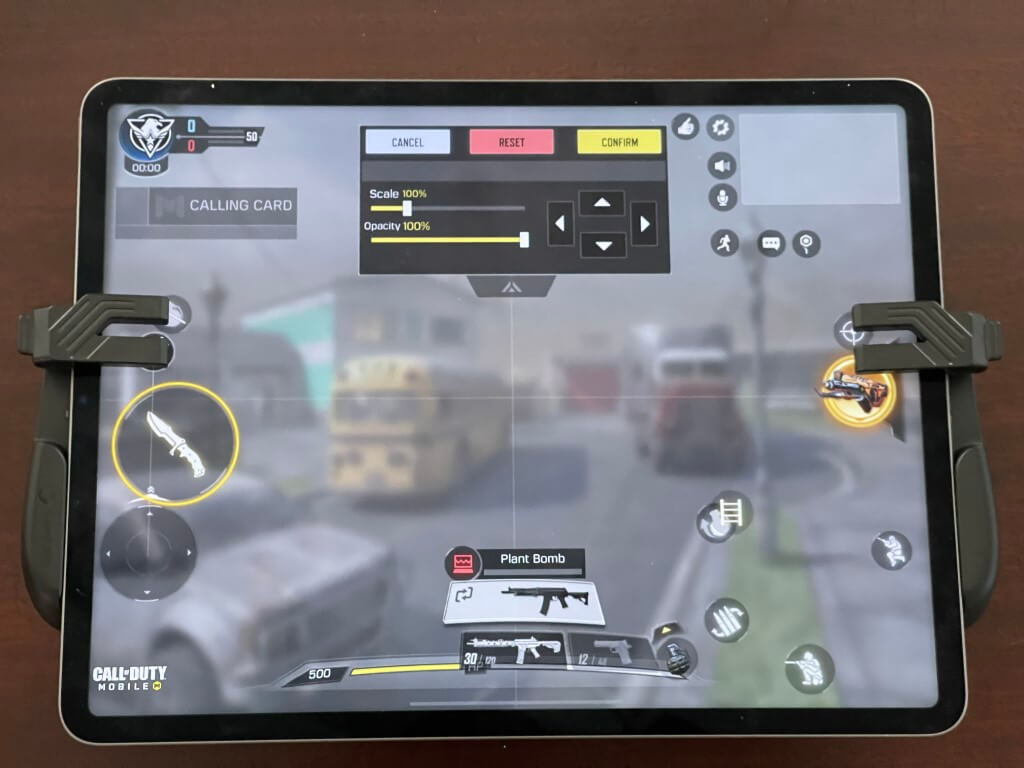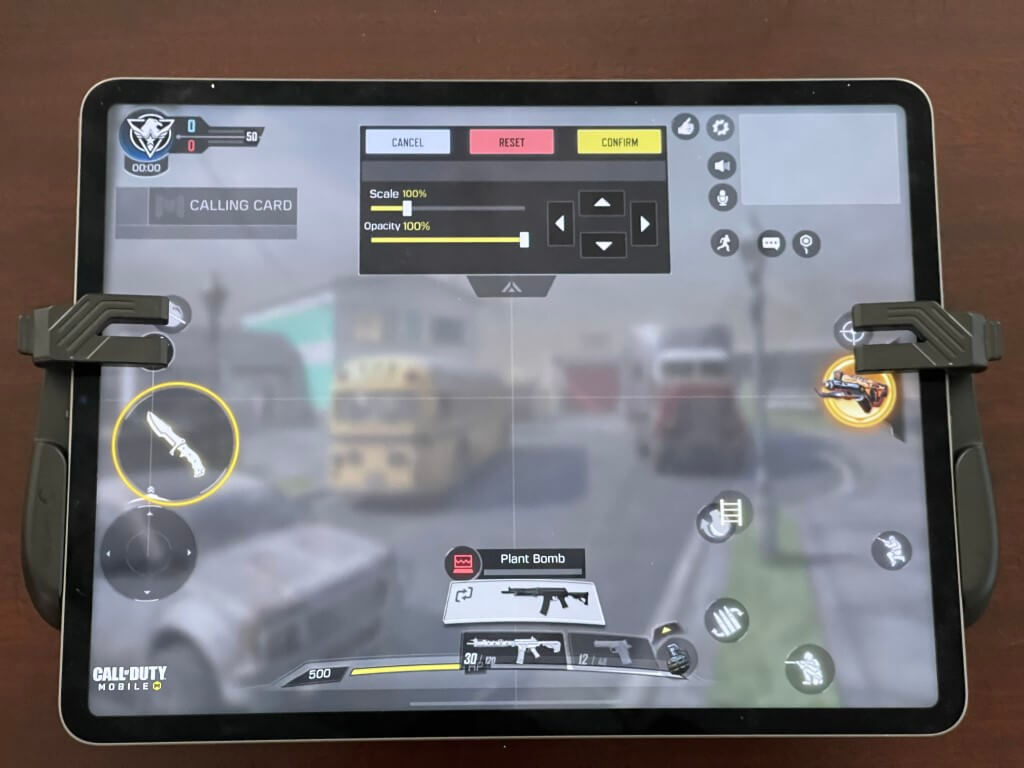 I tested the GameSir F7 claw in Call of Duty Mobile. It was one of the only games that I actively play on my iPad that support the controller and custom button layouts. I tried using the grip with Xbox Cloud Gaming, but I had some issues. Because of the bezels on my iPad Pro, the way the F7 lines up on the screen caused it to get in the way of the on-screen controls in many Xbox games like New Super Lucky's Tale.
Depending on the size of your tablet, this isn't something to buy if you're using video game streaming services. We think it is solely for dedicated games like Fortnite or PUBG where you can tweak the locations of your on-screen button layouts. It also might work in custom games or other emulators, but this wasn't something we tested.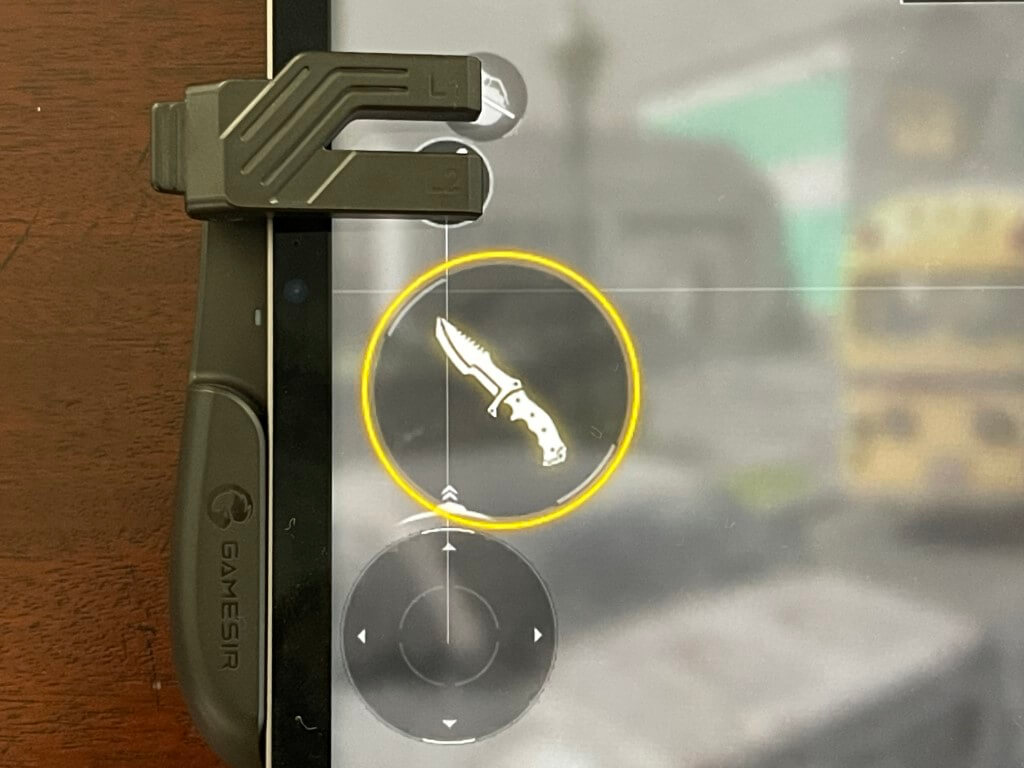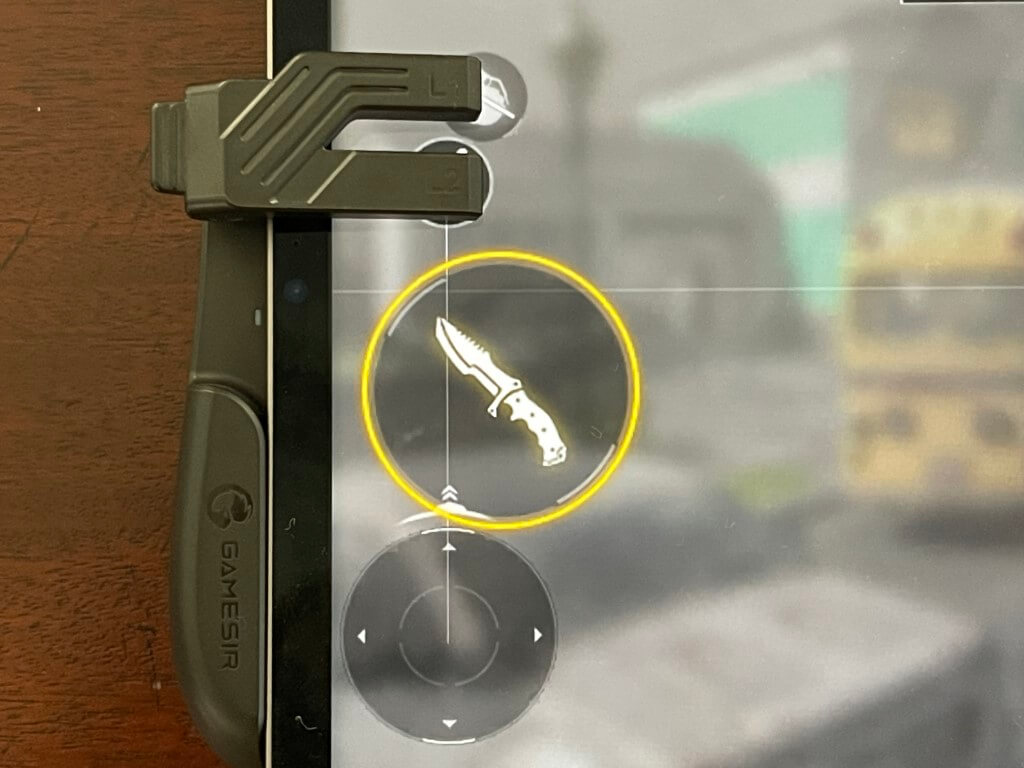 Anyway, in games where the F7 Claw did work, it was a huge improvement over holding a heavy iPad Pro in our hands. The grip did its job and made the iPad Pro feel a bit light, and a lot comfier. Trigger buttons and the four tactile buttons made reloading guns, throwing grenades, aiming, and running around in Call of Duty: Mobile really easy and fun. We didn't have to worry about dragging our fingers left and right in the middle of gaming sessions, thanks to the physical buttons on the front of the grip.
Turbo buttons could also be used on Android to record, gameplay, but this isn't something we tested as it's not supported on our iPad.
A good tablet grip with some caveats
Depending on the size of your tablet, the F7 Claw might be perfect for you. We love the concept of the claw, and how simple it works in some games like Call of Duty: Mobile, but this isn't something for use in cloud gaming services. The use of the grip also depends on your tablet size. The F7 claw works as intended in some games, and could be worth if you're the kind of person that's always tablet gaming.