Starting at $579.99
FlexiSpot has been making a name for itself in the custom standing desk industry with its wide variety of offerings that range from L Shaped standing desk to single use height adjustable mobile desks.
Anyone looking to upgrade their home or fleet office setups couldn't start at a better business than FlexiSpot which expands its customization offerings into the fit and finish of each desk order that include chipboard, bamboo, fiberboard and solid wood desktop options, various frame colors, differing keypad arrangements and more.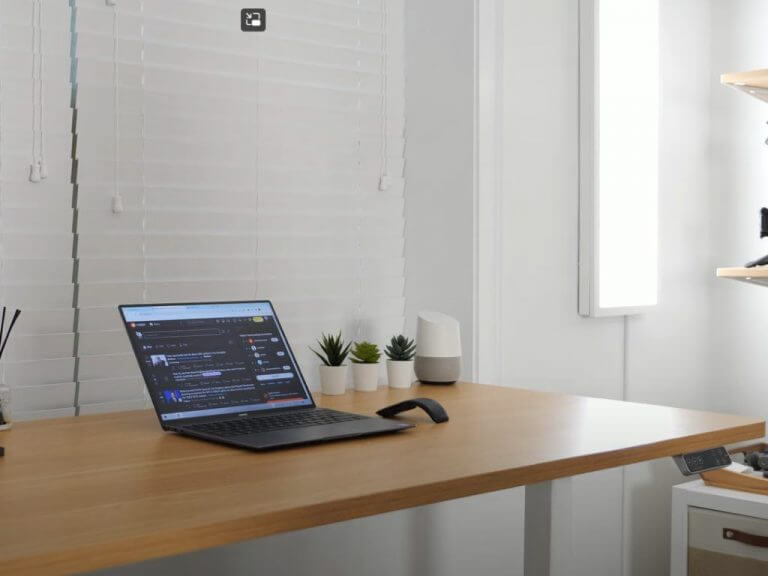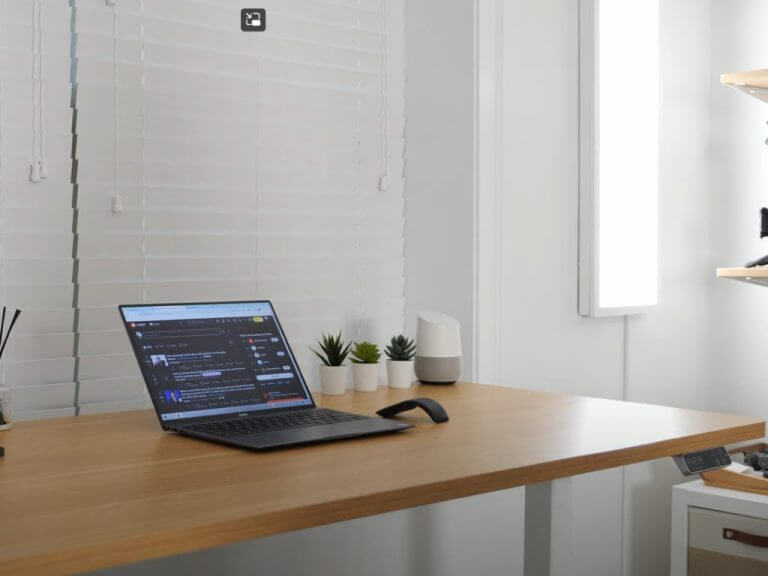 As someone who has self-diagnosed as suffering from analysis paralysis, the Pro Plus E7 Standing Desk from FlexiSpot hit the right balance of a premium experience for a minimalist office aesthetic.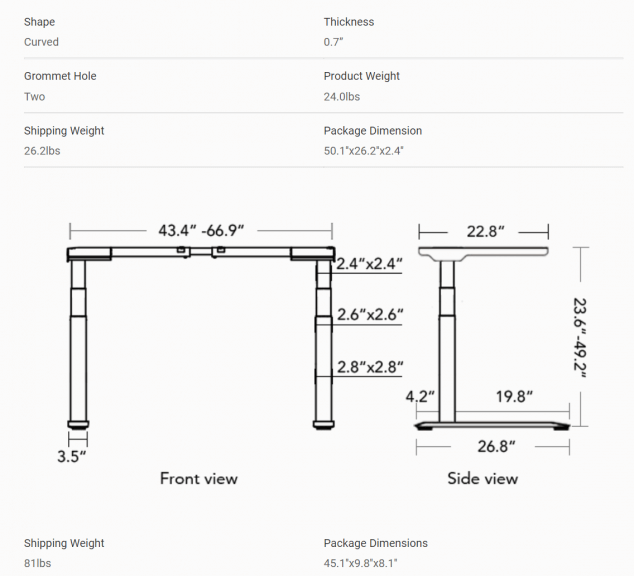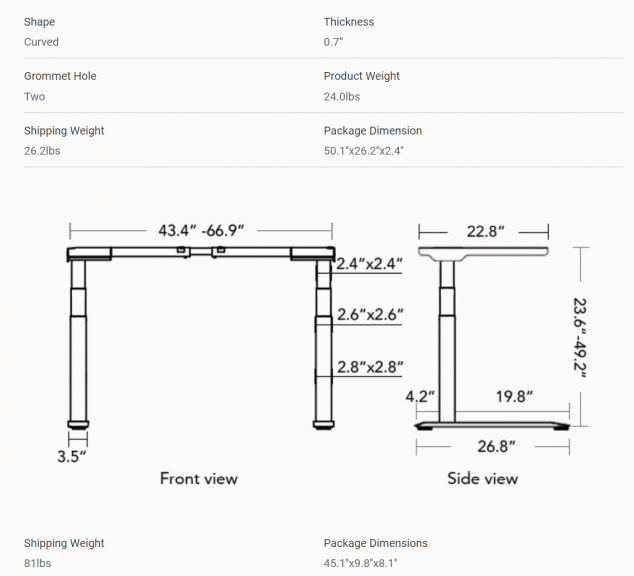 Look and Feel
Despite the moniker of Pro Plus, the E7 is among the most straightforward offering at FlexiSpot. Unlike other desks that offer discrete drawers and shelving options, duplex desktops, and adjustable drafting tops, the Pro Plus is a basic single top desk arrangement.
For anyone looking to begin a minimalistic office revamp, the E7 is a great option that comes with a discrete cable management tray built in and a wide 43.4″ to 66.99″ canvass to be arranged to content.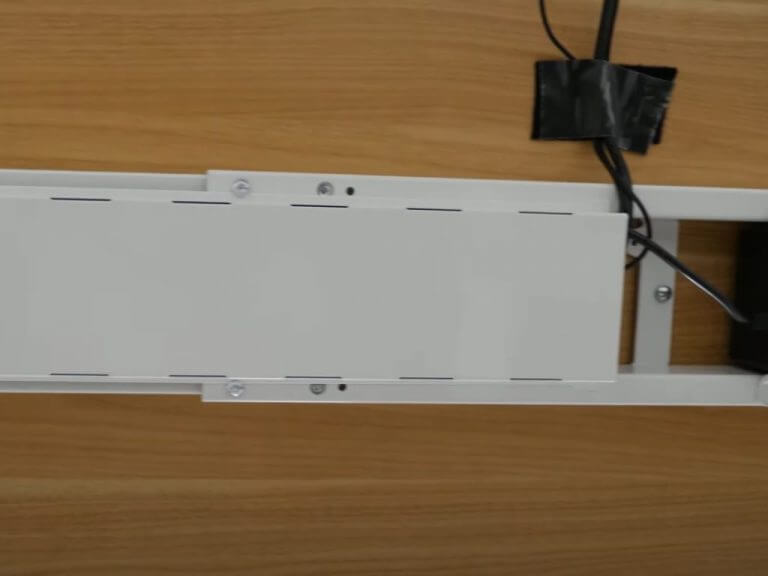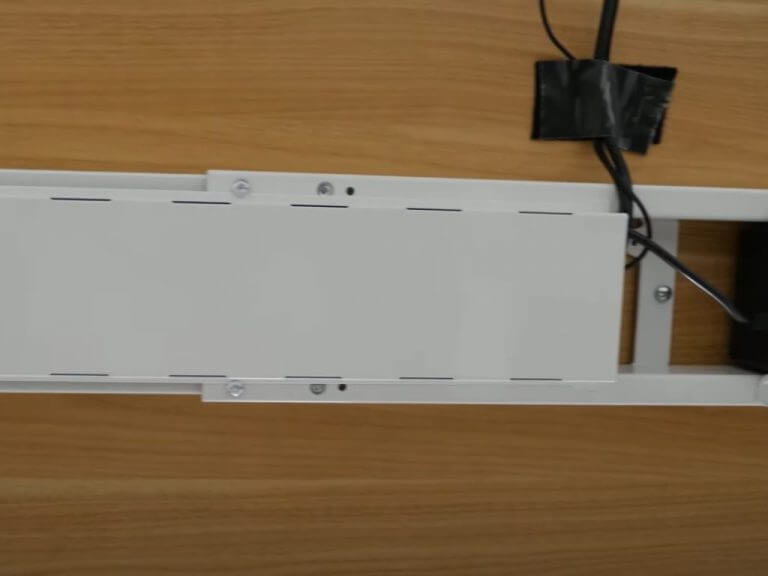 The other standout feature of the FlexiSpot E7 is the thicker leg columns used in the assembly. While it adds a lot of weight to the packaging of the E7, the wider leg arrangement led to the smoothest height adjusting experiences I've had with an adjustable standing desk.
There were no stutters or snags as it moved up and down the columns and the carbon steel material used for the legs doesn't seem likely to bend, warp, or deteriorate any time soon.
No matter the height, the E7 remained strident and as immovable as a solid oak desk from the 70's, where I was able to use make use of the old too-much-coffee-in-the-coffee-mug test.
As described, I was able to place an overpoured cup of coffee on the desk and watch as not a single drop breached the top rim while adjusting the height or even during heavy handed typing.
I got the smallest E7 that's offered at 43.4″ x 22.8″ and it fits snugly in my small home office. Other options include the E5 and E1 which represent difference in load capacity, monitor support and height range with the E7 being the top tier frame at 355lbs load capacity, the E5 at 220lbs and the E1 at 154lbs.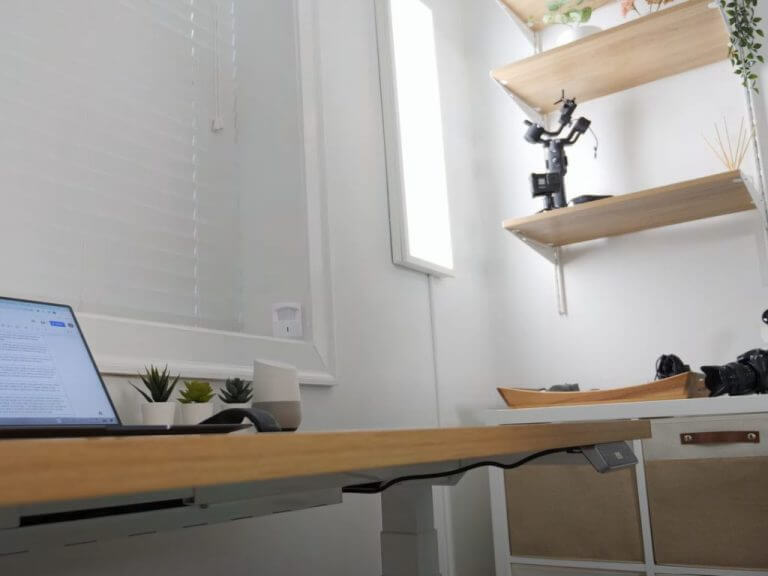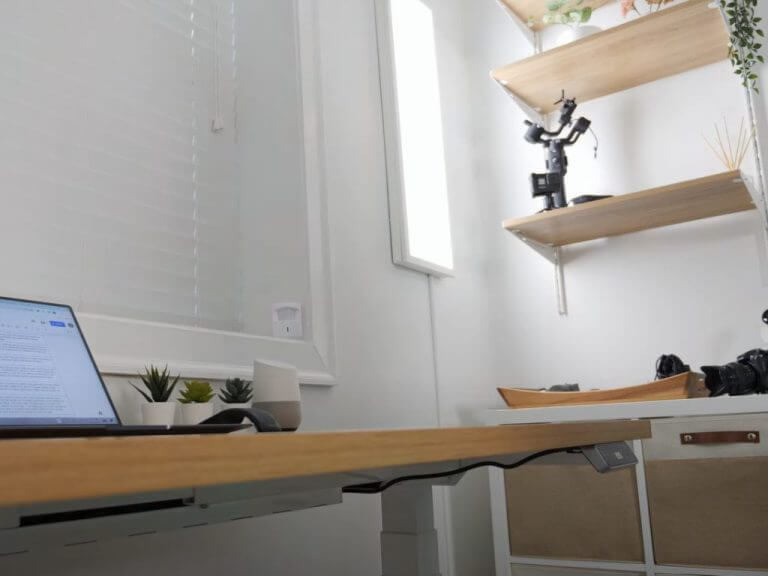 Lastly, there is the LCD keypad panel to discuss. In addition to its clear and easily readable monochrome digital numbering, the keypad is also programmable with 4 height presets and houses a USB-A charging port on the premium keypad options.
I do wish it was a USB-C port rather than the USB-A but it's will probably not be a deal breaker for most people who still use USB-A for most devices or own a USB-C converter.
As a parent of two 3-foot-tall children who think button pressing is the bee's knees, there is fortunately a child-lock button to keep your desk from being a barbie elevator.
Summary
There are plenty of standing desk options that come in under the relatively steep price for the Pro Plus E7 and fortunately, FlexiSpot makes many of them, however, FlexiSpot does not live in a vacuum and some of the lesser-known Amazon competitors can lean on their lower prices to seem competitive.
Fortunately, FlexiSpot is constantly putting the E7 on sale for various holidays and seasonal discounts.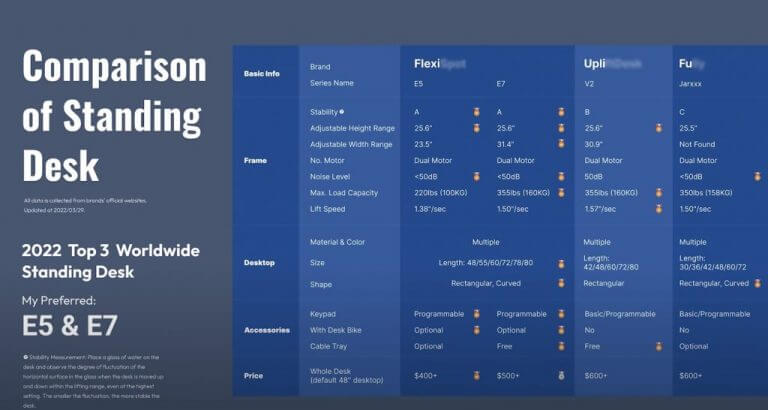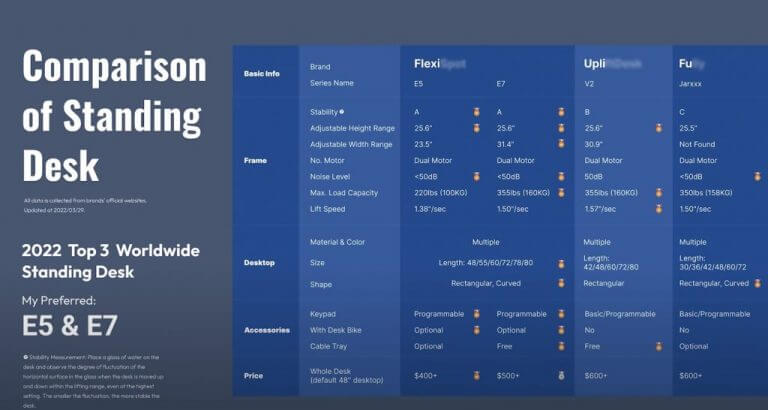 However, if you value quality material, customization, and a 15-year warranty, I doubt you'll find a better standing desk out there.
My only gripe would be that it would be nice to see a Pro Plus with a starting width smaller than 48×24.