Microsoft's Edge team continues to make transitioning from Google's Chrome browser over to their new Chromium-based browser easier. A tip from Redditor u/Leopeva64-2 shows that further customizations and functionality for the new Edge have been baked into the native Settings app in Windows 10, even for Chrome PWA apps.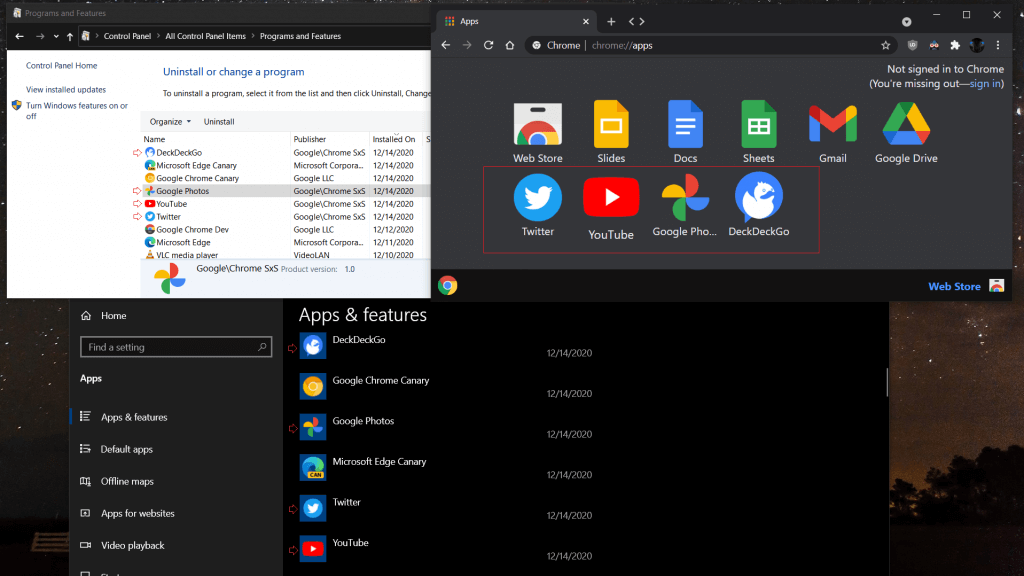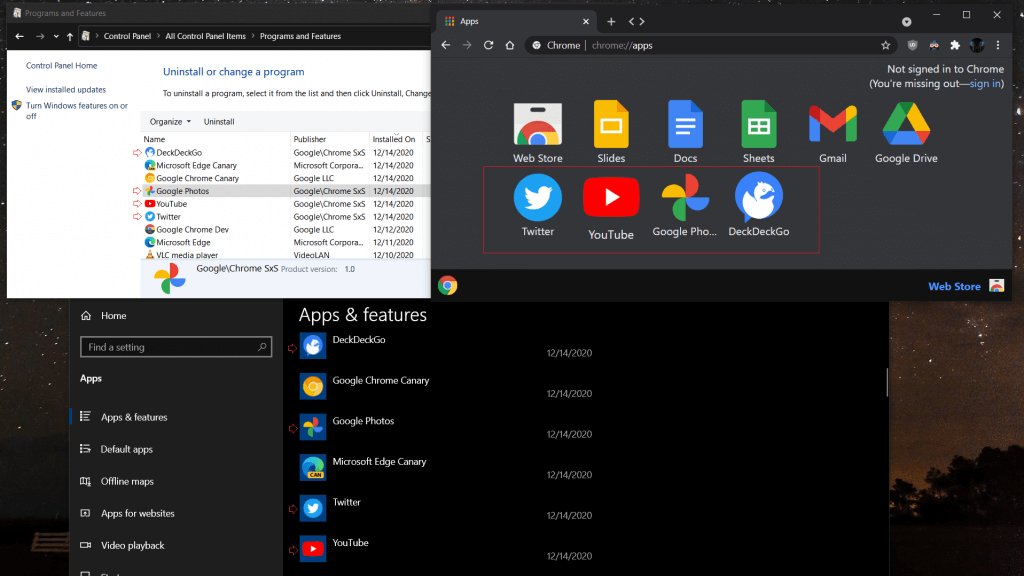 In Chromium Edge, the installed PWAs appear in the control panel and in the Settings app and therefore you can uninstall them like any other program or app, this is an option that has been available in Edge for more than a year and since then, the Chromium developers have been working to implement that same option in Chrome (as I explained in this post), well, this new feature is now available in the Dev and Canary versions:
Even as Chrome Dev and Canary testers, enabling this new functionality isn't as straightforward as updating to the latest version.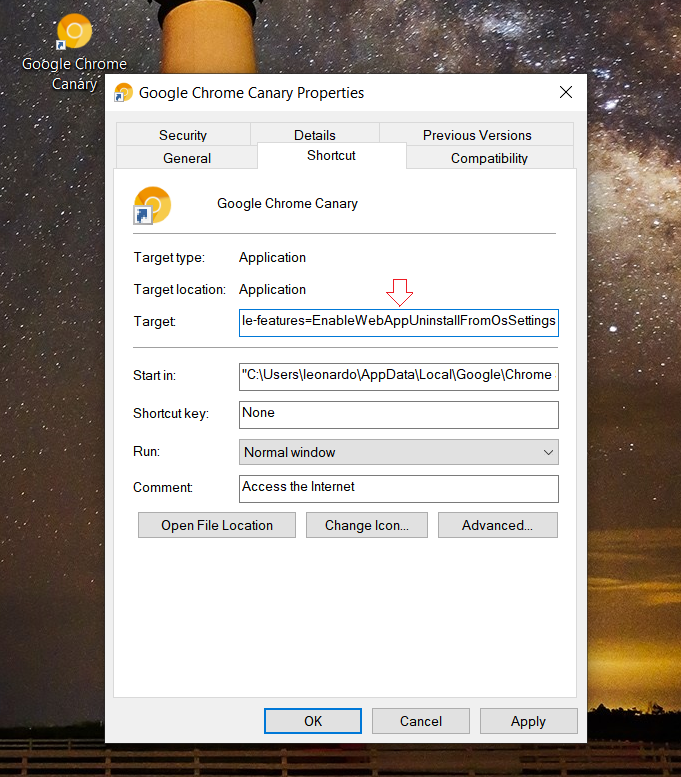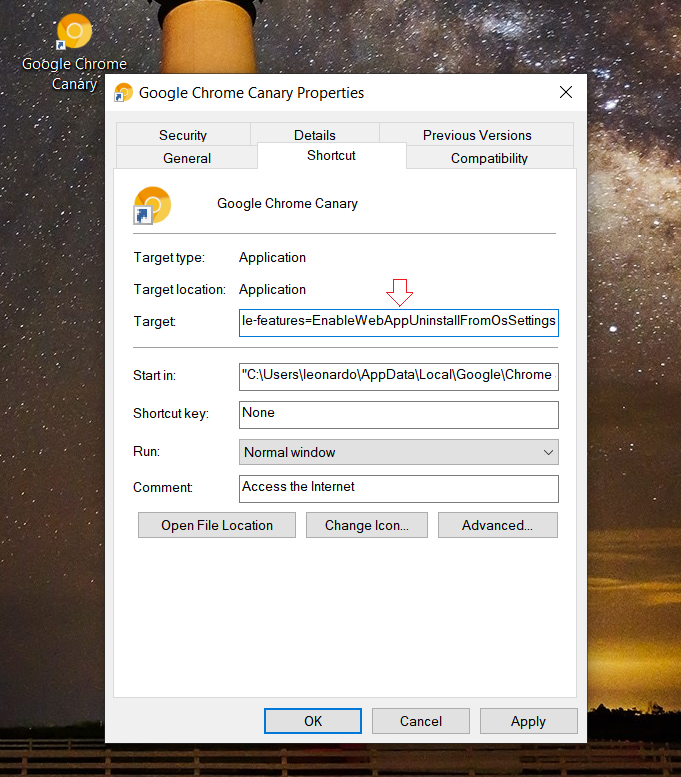 Unlocking this new accessibility should be left to people who are comfortable navigating a command line. Information about the merging of this new Settings App integration and a walkthrough on how to apply it can be read on the Chromium Gerrit documentation page.
However, once set up properly, the functionality of uninstalling PWAs from Chrome in the Settings page should be as easy as uninstalling any other UWP app from Windows 10.
Thank you, u/Leopeva64-2 for the tip!