Microsoft has found new ways to monetize Bing with new money-saving annotations additions that might actually benefit users while improving the overall search experience.
Yesterday, the Microsoft Bing team announced on its blog that its shopping search results would now be imbued with neatly nestled coupon annotations that accompany shopping results.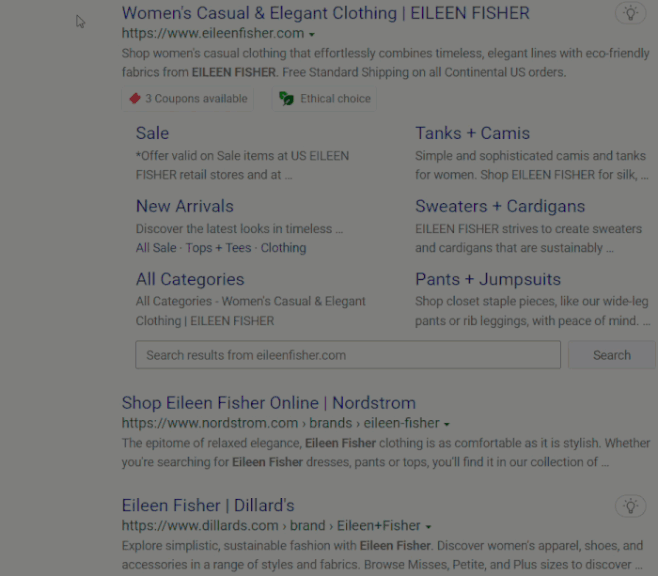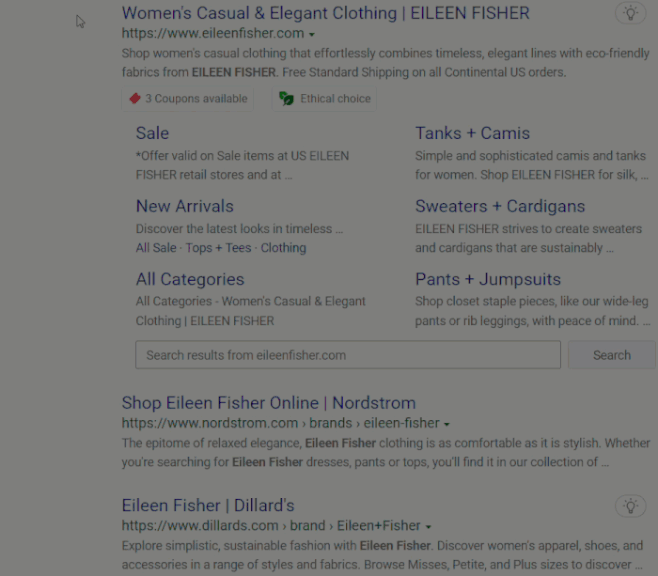 Let's say you are shopping for a new outfit for a girls' night on the town. Or maybe you are just window shopping for some back-to-the-office fashions. A search for the Eileen Fisher website on Bing reveals that some coupons are available, even before you click to enter the site. No need to do a separate search for a code. And if you decide to click in and do some shopping, the coupon will be automatically copied and applied to your purchase. All of this is made possible by quick and easy annotation links found within your search results.
Perhaps the best part of the new annotations is that there is no need for a 3rd party browser extension or plugin to get the savings display. The accompanying coupons are built right into the search functionality of Bing and come with a variety of functionality that includes the aforementioned couponing, but also a new Ethical Choice badge that is powered by Good On You fashion that offers brand ratings based on their impact on people, the planet and animals.


Another annotation that will begin showing up is price history which will display a graph of the products pricing over time to help shoppers see if there may be cyclical buying periods for an item.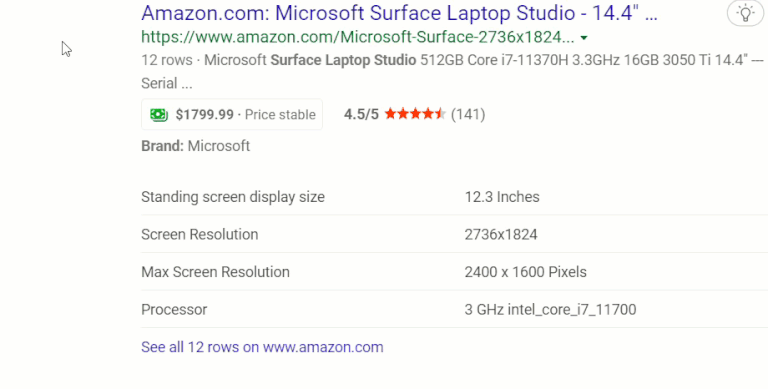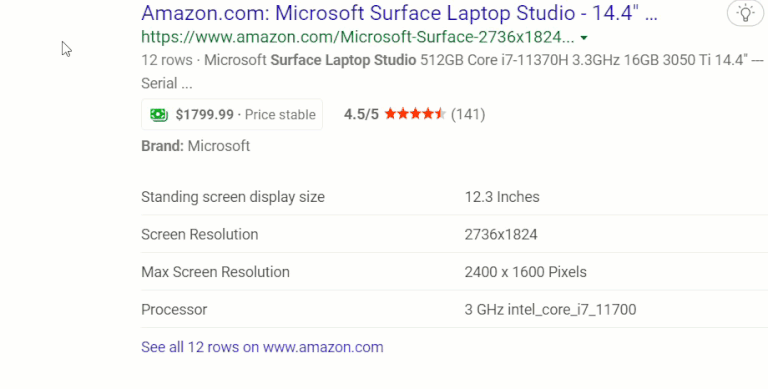 Microsoft's Bing Search remains a very distant second option to Google's well-established search service, however, the Bing team has added several quality-of-life features to its alternative over time and the overall user experience has benefited from those contrasts in my opinion.
These new features unfortunately, or rolling out to limited locales that include the US, UK, Canada, Australia, Germany, and France for the new coupon and Good on You ratings annotations and the additions of Great Britain and India for the price annotation.
From layout of information and context-worthy highlights with scrollable notes to Microsoft Rewards, looking things up on Microsoft Bing has become more than just clone of Google.