We recently covered that share menu improvements are heading to Windows 10 and Mobile users in the coming weeks. If you can't wait, it seems like there is now a way of enabling the yet-to-be-released UI on current Insider builds.
The new menu is supposed to bring a modern interface, and technology, to Windows 10 and Mobile. As registry edits aren't fully possible and don't work the same way on phones, this is PC-only for now, but expect the new UI to arrive for Insiders in the Fast Ring very soon.
Warning
These tweaks require Registry tweaking which could result in permanent damage to your software or even hardware. OnMSFT takes no responsibility for what happens to you, your PC, or your cat, and no matter if the result is a thermonuclear war, you are the one to blame.
So having that said, let's enable the menu.
Access to the registry – you can do so using the combination of Win + R keys and then typing in regedit in the text box
Navigate to HKEY_LOCAL_MACHINE\SOFTWARE\Microsoft\SharePlatform
Once you reach the directory, create a new DWORD (32-bit) by right-clicking the empty space in the right pane and naming the DWORD: EnableNewShareFlow.
After creating the new value, double-click on it and set the Value data to 1.

After completing the above steps, your registry should look like this: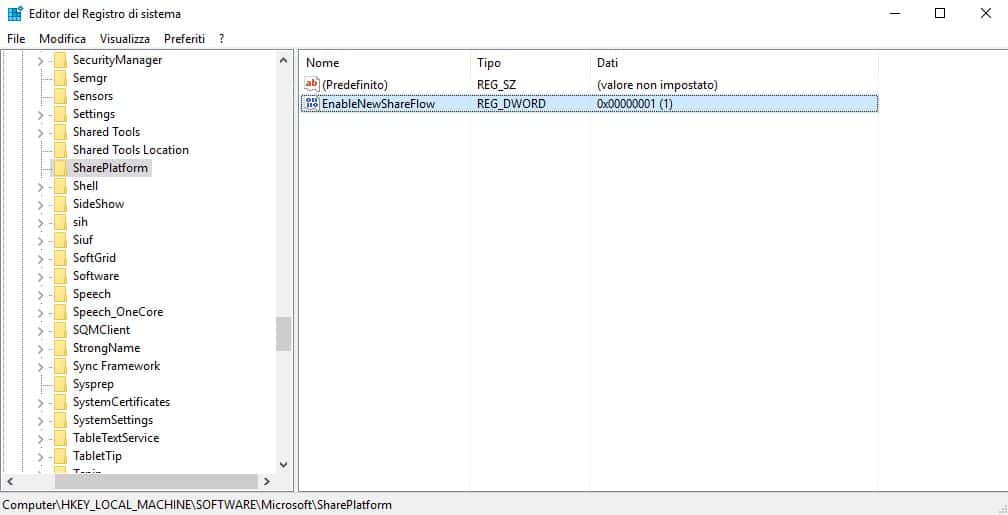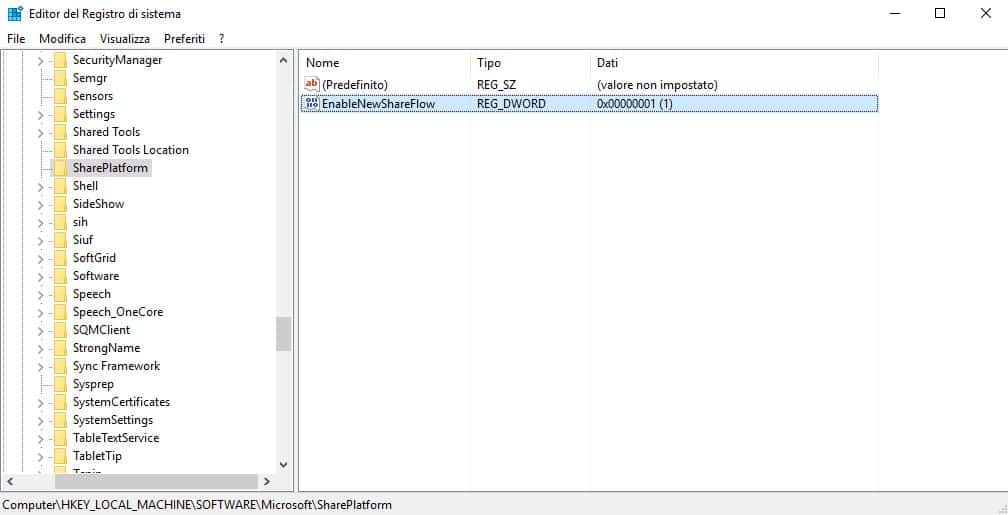 If your registry doesn't look like this, you may be better holding off for now.
The changes should hit regular insiders anytime, so you may not enjoy this exclusivity for long.