Last week, we finally got the final specs of Project Scorpio, the next gaming console for Microsoft after Eurogamer published their exclusive reveal. It seems that Microsoft is becoming quite open about the development of its new console, as the company also invited Gamasutra to show them Project Scorpio dev kits. These dev kits don't look like the real console that will ship to consumers later this year, and they actually have slightly different specs, too.
First of all, the GPU in Project Scorpio dev kits includes 44 customized compute units running at 1172 Mhz and delivering 6.6 teraflops of computing power (Project Scorpio only has 40 CUs delivering 6 teraflops). Additionally, the dev kits have 24GB of GDDR5 memory instead of 12GB, a more powerful power supply and an additionnal 1TB SSD. On the front, the dev kits also feature a real-time clock, an OLED screen with navigation buttons plus five programmable screens.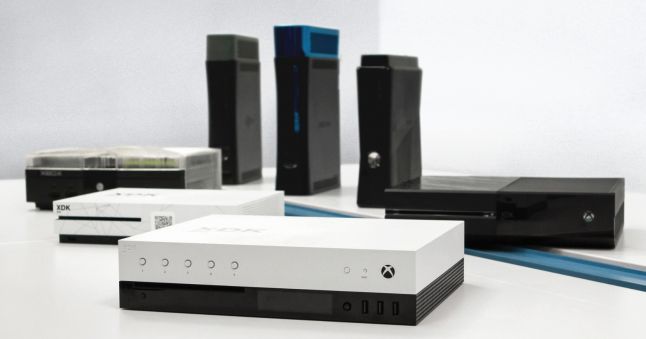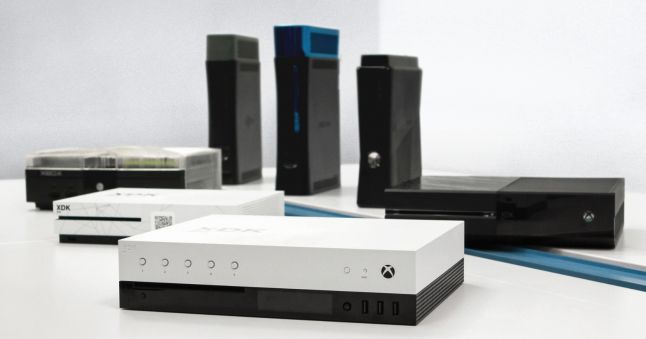 Kevin Gammill, Microsoft's group program manager for Xbox Core Platform explained why Project Scorpio dev kits have beefier specs than the final console:
At a high level, it's much easier for a game developer to come in higher and tune down, than come in lower and tune up. Or nail it. That just rarely happens. Our overarching design principle was to make it easy for devs to hit our goals: 4K, 4K textures, rocksteady framerates, HDR, wide color gamut, and spatial audio.
The Xbox team also shared additional details about Freesync 2 and HDMI 2.1 support on Project Scorpio, hinting that Microsoft is currently talking with TV manufacturers. "This is new technology we expect to see coming to displays over the coming years," explained Jason Ronald, head of the Xbox Advanced Technology Group. "We want to make sure Scorpio is set up to take advantage of it when it comes out."
Microsoft will start shipping the first Project Scorpio dev kits to developers in the coming weeks. When Project Scorpio will be released to the public later this year, it will be possible for consumers to convert the new console into a dev kit, something that is already possible to do with current Xbox One consoles. However, game developers looking to get access to the more powerful Scorpio dev kit will first have to become a partner developer, which they can do by joining the ID@XBOX program.