Microsoft's Xbox One console is due to get its next big update later this month with a variety of features that the company has been testing with its Xbox Insider testers recently.
These changes include a bit of a revamp of the Guide menus, some improvements to the My Games and Apps section, and some added functionality to the native Mixer experience.
The new Guide moves the main Xbox icon to the left side and reorganizes several links. Here's the official list of changes:
The new default tab order opens Guide with tabs in a left-to-right configuration, the order of which can continue to be customized from the "Profile & system" tab.
Party, messaging, and invites have been combined in the new "Parties & chats" tab, providing one single location to communicate with other players.
Settings, audio, and power options are now located in the "Profile & system" tab on the left side of Guide, as identified by your gamerpic.
Looking for Group can be found in the "People" tab next to the "Find someone" option.
App & system notifications are now grouped under the bell icon with other alerts.
The My Games and Apps section will add a new Surprise Me! button which will select a game for the user to play when they can't make up their mind.
Here's a pic of it from Xbox Wire: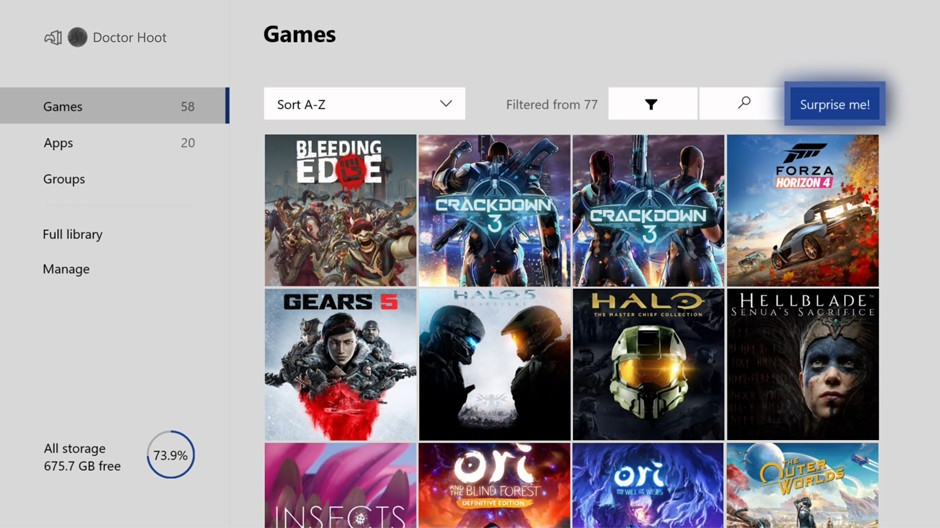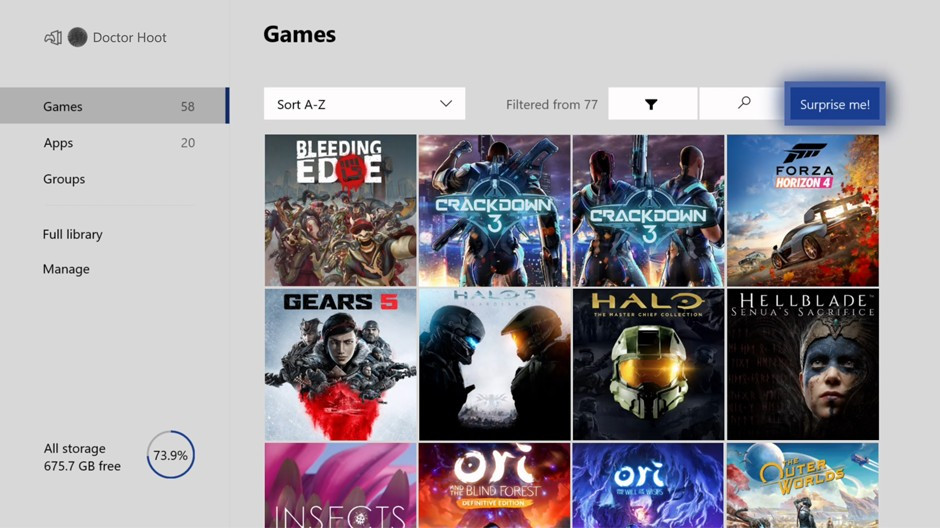 Finally, the relatively new native Mixer experience will finally gain support for subscriber badges, emotes, and Ember messages while having video options more easily accessible via the controller's Menu button as opposed to the rather confusing current menu which auto-hides.
While these additions to the Mixer experience are good to see, the soon-to-be-removed Xbox One Mixer app, which is essentially a web wrapper of the Mixer website is still much easier to use, looks better, and offers more features for viewers such as XP and channel rank tracking and significantly better search screens for finding channels to watch.
Hopefully updates to the Mixer console experience will be pushed out at a faster rate going forward.
What do you think of these changes coming to Xbox One consoles this month? Share your thoughts with us in the comments below and then follow us on Pinterest and Facebook for more Xbox gaming content.