Despite Sony's refusal to enable cross-play multiplayer across Playstation 4 and Xbox One, it seems that Epic Games' Fortnite could be the first game that unofficially supports it (via Eurogamer). Over the past two days, several Reddit users reported seeing gamers using Xbox gamertags when playing the online survival game on the Playstation 4. PS4 players noticed it because Sony doesn't allow gamers to use spaces in their PSN usernames, while Microsoft does for Xbox Live gamertags.
Reddit user and PS4 gamer "PRE_-CISION-_" posted the following gameplay video which shows him being killed by "zCypher Nine," a username impossible to create on PSN, but that is a genuine gamertag on Xbox Live.
Another Reddit user called "PyroBlack76"  posted a picture of himself playing the game on an Xbox One against his son on a Playstation 4. You can see both players posing back to back below: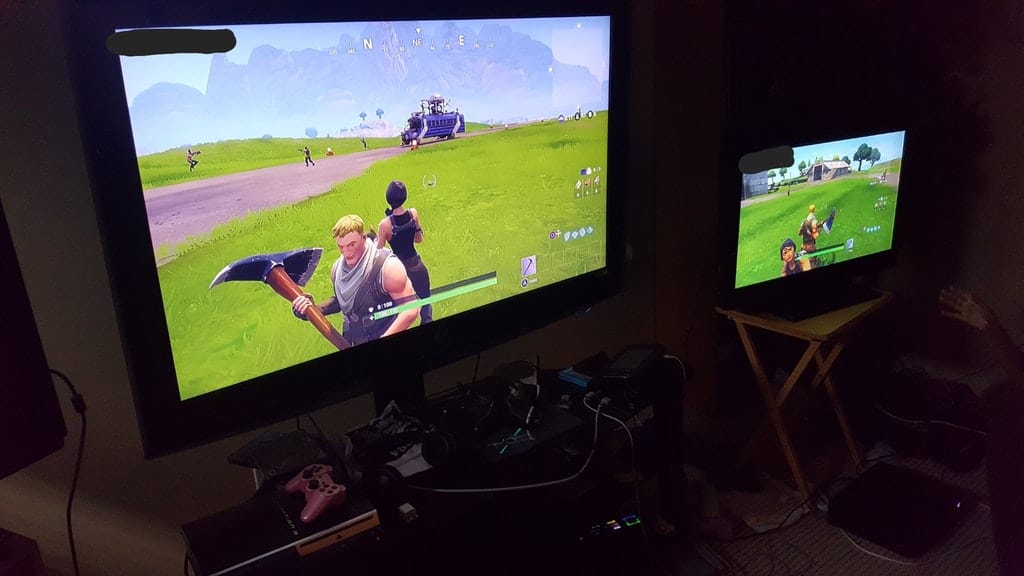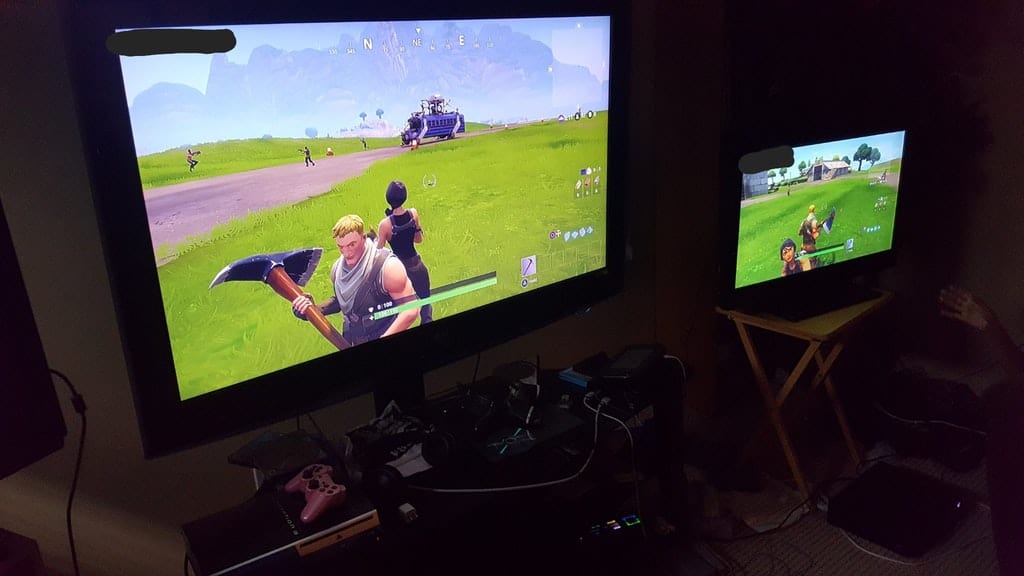 Fortnite developer Epic Games has yet to confirm that cross-play multiplayer is indeed possible across Xbox One and Playstation 4, and it would be pretty big news if it was really the case. As of today though, an official FAQ on the game's website still states that "cross-platform play is not supported by Fortnite at this time." We'll let you know if we learn more about this exciting possibility, but we doubt Sony suddenly changed its mind about cross-play multiplayer just a couple of weeks before the Xbox One X relaunches the console wars.
Update: Epic Games told The Verge today that cross-play multiplayer is not happening. "We had a configuration issue and it has now been corrected," explained a company spokesperson.