Last Fall, Microsoft announced that select backward compatible Xbox 360 games would get free Xbox One X enhancements such as higher resolution. Seven Xbox 360 games including Halo 3 and Gears of 3 already received such updates, and the Xbox team has just announced four great additions to the list.
"Starting today, four new Xbox 360 titles will be enhanced for Xbox One X, which includes The Witcher 2: Assassins of Kings, Forza Horizon, Fable Anniversary and Crackdown, the newest addition available now in the Xbox One Backward Compatibility library," the blog post on Xbox Wire reads. "We're also excited to release a new graphics setting for enhanced Xbox 360 titles on Xbox One X to give you more control over your gaming experience."
As Microsoft previously explained, Enhanced Xbox 360 games on Xbox One X play with 9 times the pixel count, antialiasing and more visual updates. Some upgrades may differ game-to-game, with some titles such as Mirror's Edge getting HDR support on the Xbox One X.
These graphic enhancements can really make Xbox 360 gems look like current generation titles, but Microsoft has apparently acknowledged that some players may prefer to enjoy these old gems in their original form. That's why the team has updated the Xbox 360 emulator with a new option for disabling graphics enhancements. "If you turn off the Graphics setting, the graphics will be comparable to the experience on Xbox One or Xbox One S," the team explained.
When you play Enhanced Xbox 360 games on your Xbox, the new Graphics settings menu will appear in the Xbox 360 Guide, which you can access by simultaneously pressing the "view and "Menu" buttons. Please note that you'll have to restart the game after changing graphics settings.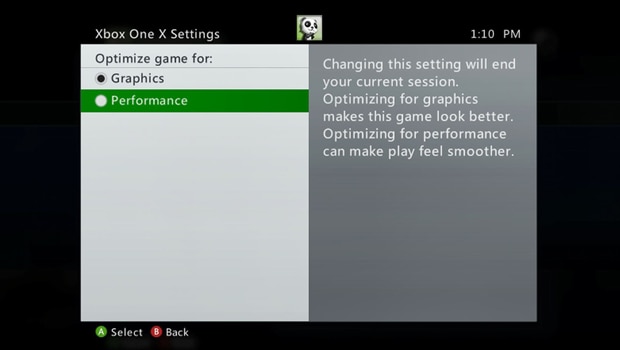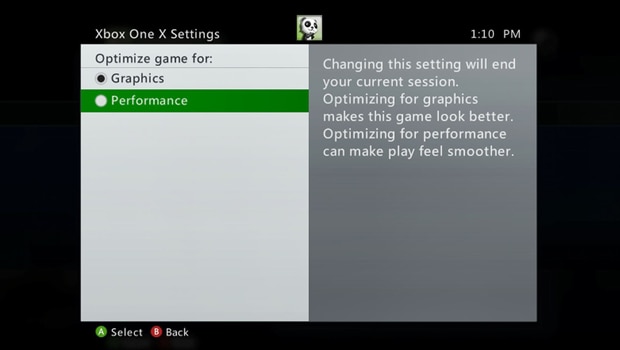 As enhanced graphics are turned on by default for all Enhanced Xbox 360 games, it's a good thing to give a bit more choice to gamers. Microsoft also notes that disabling graphics improvements can actually make gameplay feel smoother on the Xbox One X, but if you bought an Xbox One X and a 4K TV to enjoy the best graphics available on console, this probably won't matter to you.
With the new Xbox One X, Microsoft has found a cool way to breathe some new life into old Xbox 360 games. The community has already played more than 840 million hours of Xbox 360 games on Xbox One, showing that Xbox One backward compatibility is a truly beloved feature. "Preserving the art form of video games is part of our DNA, which is why Xbox One is the only console designed to play the best games of the past, present and future," the Xbox team said, and this commitment is really a key point of differentiation in the console market today.