The Xbox 360 was a fine console for its time, but nobody would argue that the Xbox One isn't a superior machine. Nevertheless, the Xbox 360 remains a viable machine for many people, offering some of the same access to media content as the Xbox One. That's becoming just a touch less true, with ESPN dropping support for their Xbox 360 app.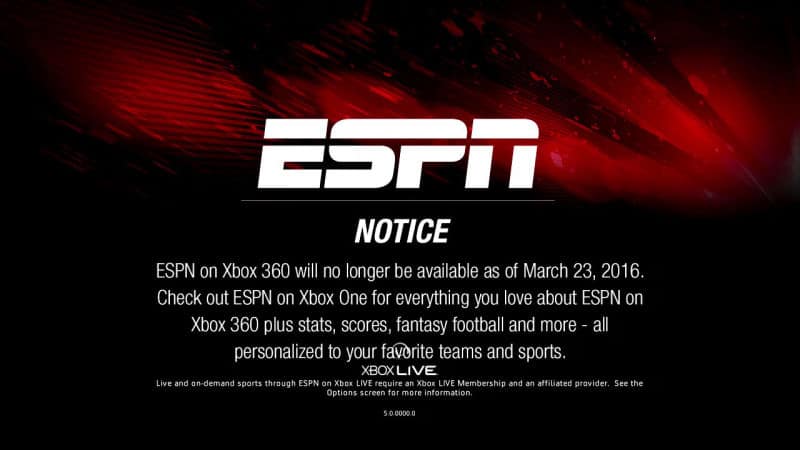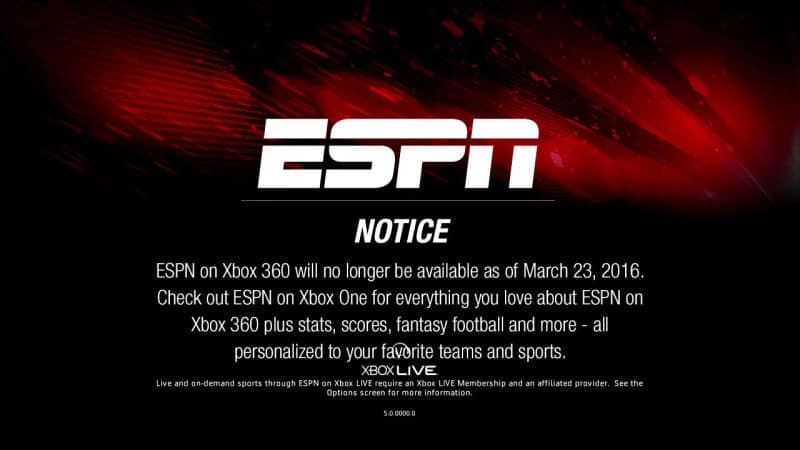 The change (via Deadspin) actually went into effect yesterday, 3/23/2016, and so if you've relied on the ESPN app to keep up with sports on your Xbox 360, you're likely already aware. In any event, you'll need to find another way to stream ESPN content, including buying your own Xbox One.
It's no surprise that Xbox 360 should lose support as time goes on. Let us know in the comments if this is the tipping point for you to finally make the jump to Microsoft's current console.