A host of new avatar items based on popular properties have recently gone live within the Microsoft Store for Xbox gamers to customize their Xbox avatars with.
What's particularly cool is that all of these new items are completely free due to them being more about brand promotion than actually earning individuals or companies a profit. Among the new items worth checking out are the Jon Snow and Daenerys costumes from Game of Thrones, a pet Viserion from the same series, a Shazam costume, a new Borderlands 3 mask, Warframe outfits and helmets, Mortal Kombat 11 cap and t-shirt, and a Sekiro t-shirt.
All of these free Xbox avatar items can be viewed and claimed here.
Microsoft completely revamped the Xbox avatar system last year. This revamp resulted in the trashing of all of the digital items for the old avatars but new items made for the new system, such as the ones mentioned above, have since begun to repopulate the online storefront.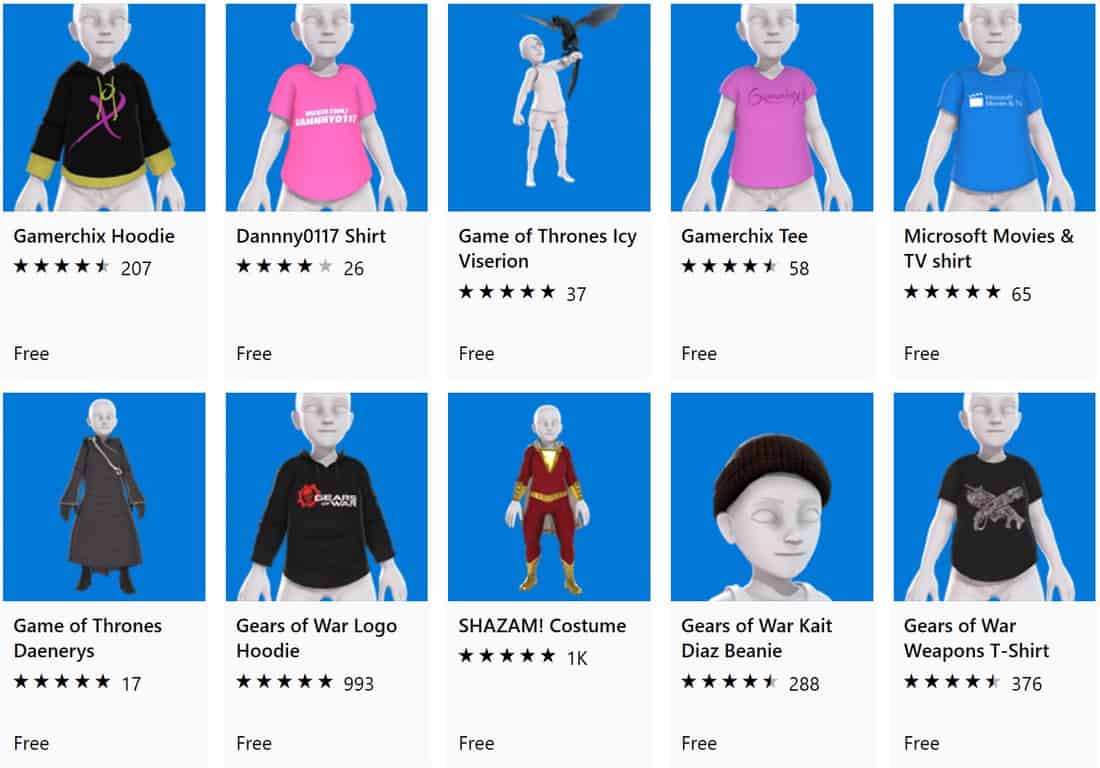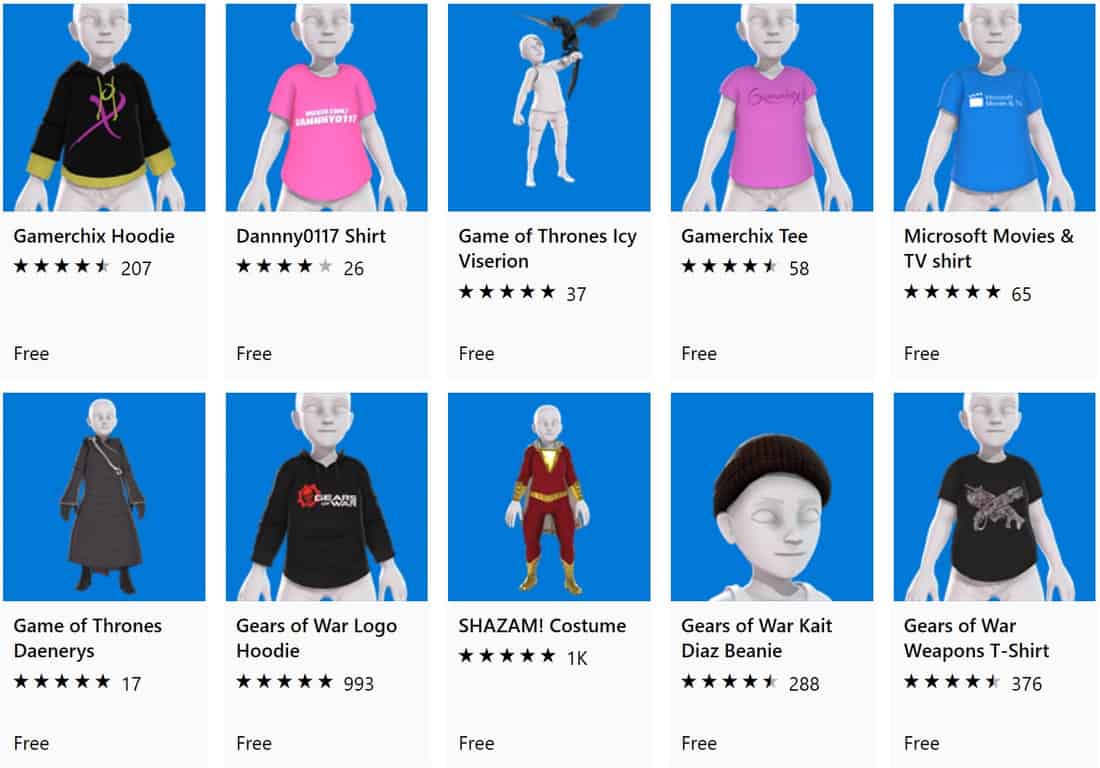 Xbox avatars are digital representations of players which can be used on Xbox One consoles and on Windows 10 devices. While they can be used in some video games, they're primarily used to represent gamers within the friends list on the Xbox One's dashboard and within the Xbox apps.
Do you like to customize your Xbox avatar and will you try any of these free items? Let us know which ones in the comments below and then follow us on Pinterest for more Xbox gaming content.