Microsoft is finally making it easy to share Xbox game captures outside of Xbox Live. As we noticed today, a new Link Sharing feature has started rolling out on the Xbox apps for iOS and Android, which will let users share any game capture uploaded to Xbox live with a simple link.
When browsing your game captures on the mobile, you'll see a new "Copy Link" option that will create a link in your clipboard. In the app, you can change your privacy controls in the app to allow everyone on the Internet to see your captures, and if you make them only visible to friends, they'll need to sign in to Xbox Live on the web to see your content.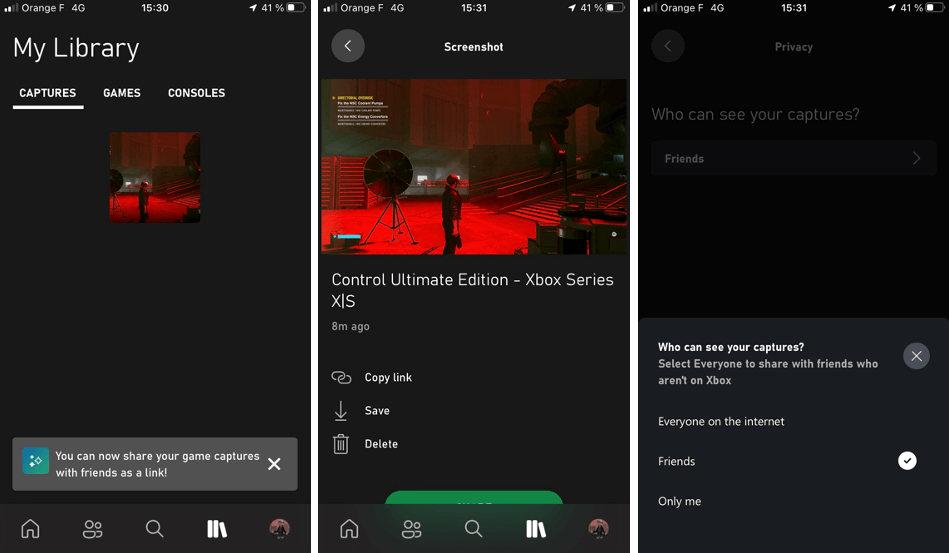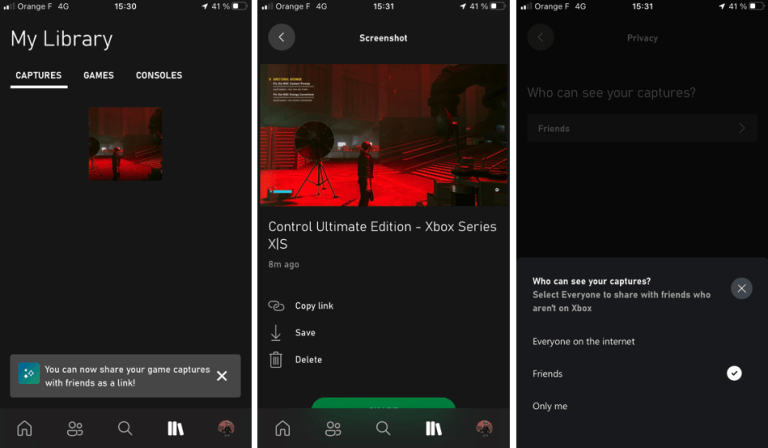 By default, Xbox consoles automatically upload game captures to Xbox Live, and this content is easily accessible from the Xbox mobile apps. Users could already share game captures with their friends on Xbox Live or outside by downloading their content on their phones, but Link Sharing makes this process much more seamless.
Overall, this is an important step in making Xbox Live less of a walled garden, though there's still more work to be done to make the platform a bit more social. Game captures and Link Sharing also need to make their way to the Xbox app for PC, and xbox.com could also really use a fresh coat of social paint.