During Microsoft's FY2020 Q3 earning calls yesterday, CEO Satya Nadella announced that Xbox Game Pass, Microsoft's gaming subscription service had crossed more than 10 million subscribers. Even though the software giant previously mentioned that it had "millions" of Xbox Game Pass subscribers, yesterday was actually the first time that the company shared some actual numbers.
Xbox Game Pass for Console launched almost three years ago in June 2017, and what has often been described as a "Netflix for video games" is having real momentum. In a blog post on Xbox Wire today, Xbox head Phil Spencer shared some interesting facts about how Xbox Game Pass subscribers have been engaging with games and other gamers on Xbox Live since the beginning of the coronavirus pandemic
"We're still early on this journey, and in the last two months we've seen how important gaming can be to our community. Since March, Xbox Game Pass members have added over 23 million friends on Xbox Live, which is a 70% growth in friendship rate. Game Pass members are also playing twice as much and engaging in more multiplayer gaming, which has increased by 130%," Spencer said.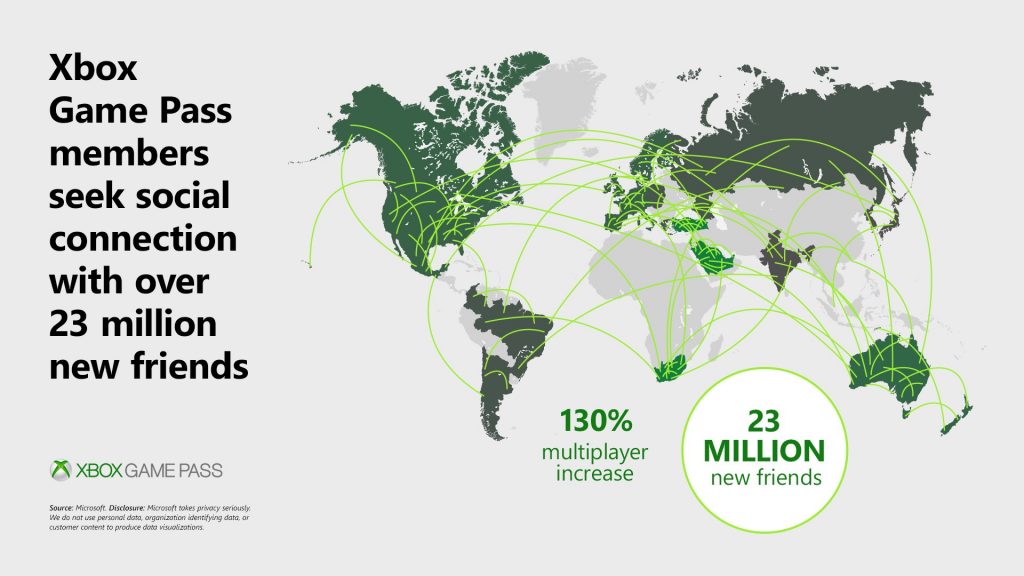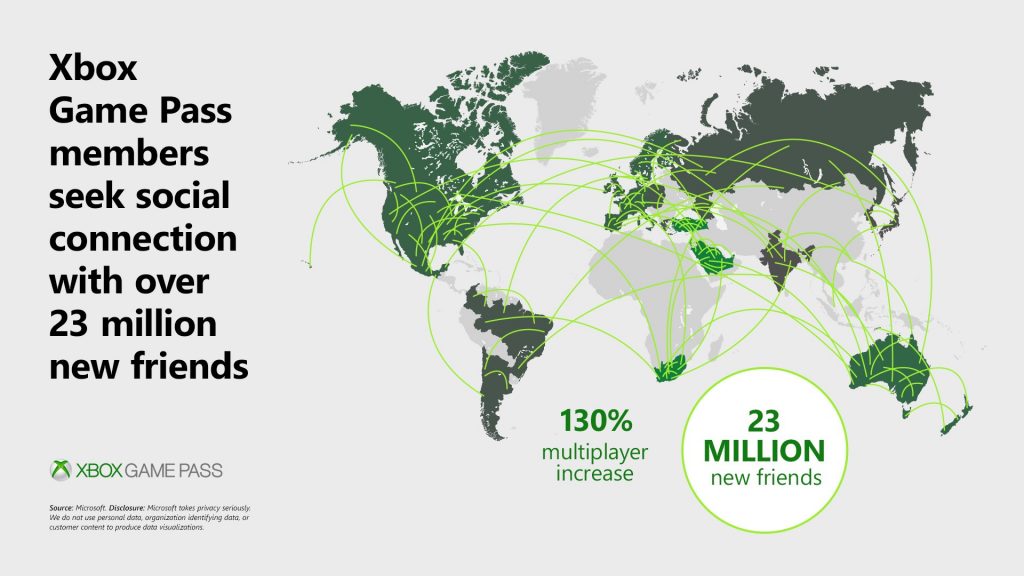 If Microsoft already said that Xbox Game Pass members play more games than the rest of Xbox One owners, the Netflix comparison could become finally true once the subscription service integrates with Project xCloud, Microsoft's cloud gaming platform currently in public preview. After an integration of Xbox Game Pass with Project xCloud was first teased at X019 back in November, Phil Spencer reiterated today that "Later this year our cloud game streaming technology, Project xCloud, will come to Game Pass—so you and your friends can stream and play the games you love together on your devices."
It's still not exactly clear if all Xbox Game Pass games will be playable on mobile devices and Windows 10 PCs via Project xCloud. Moreover, Microsoft still isn't saying if this will all be free for Xbox Game Pass members, or if the premium Xbox Game Pass Ultimate tier will be required for Project xCloud.
For now, the Project xCloud public preview just hit three new European countries this week, with eight more to follow next week. The service already works great on Android, but the iOS version is currently restricted to Halo: The Master Chief Collection. Screenshots of the PC version of Project xCloud leaked a couple of weeks ago, but the Xbox team has yet to announce when the game streaming service will be available on Windows 10.