Over the past few months, rumors have indicated Microsoft might be testing a new "Career" system for Xbox Live. After an Xbox Career website popped up, the specifics on such a "Career" system surfaced, but Microsoft was quick to dismiss the claims and say it isn't in active development.
Well, in the latest saga, new patents dive deeper into what an Xbox Career system would be like.
The patent is available here online, but it doesn't necessarily mean that the Xbox Career system is coming soon.  It does, however, showcase all the features mentioned in previous reports, including how current displays of game statistics are "severely limited and fail to provide a contextual picture of player performance."
Per the patent, the new system sets out to change that problem and "provide ample opportunity for improvements in technologies related to user interfaces."  There are several figures included in the patent which prove how this is possible, though they are a bit dated and mention older games like Forza 6.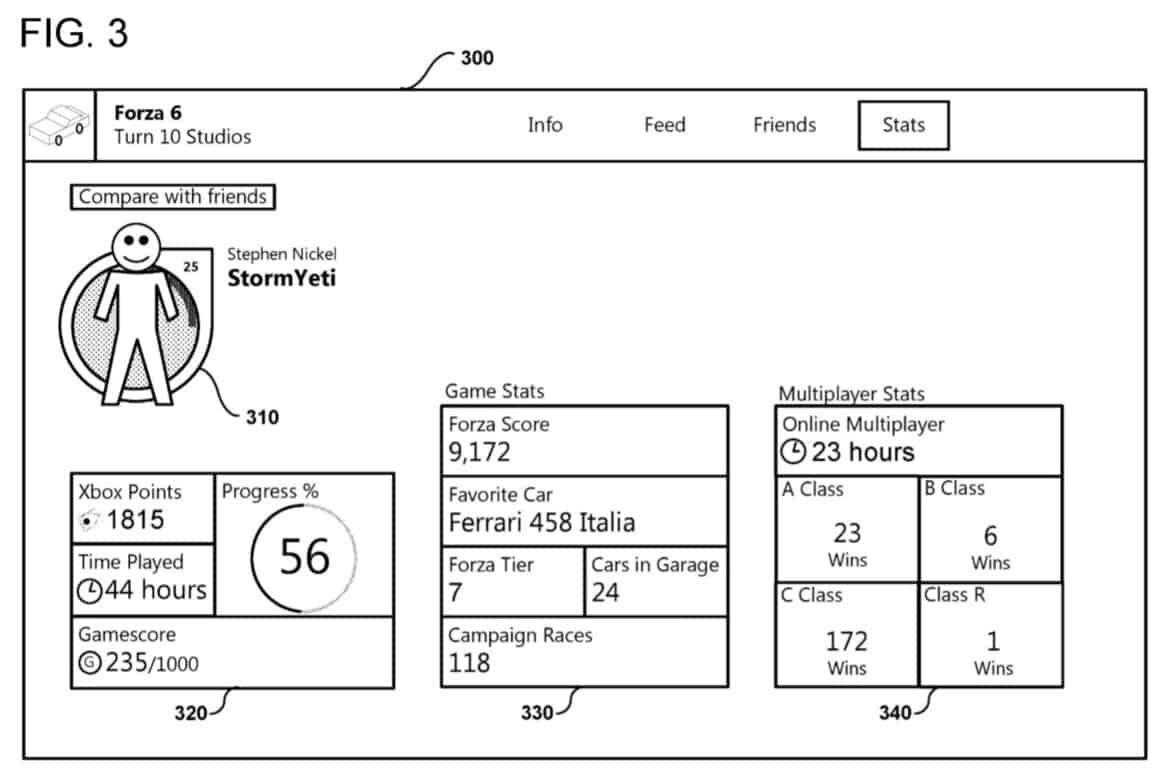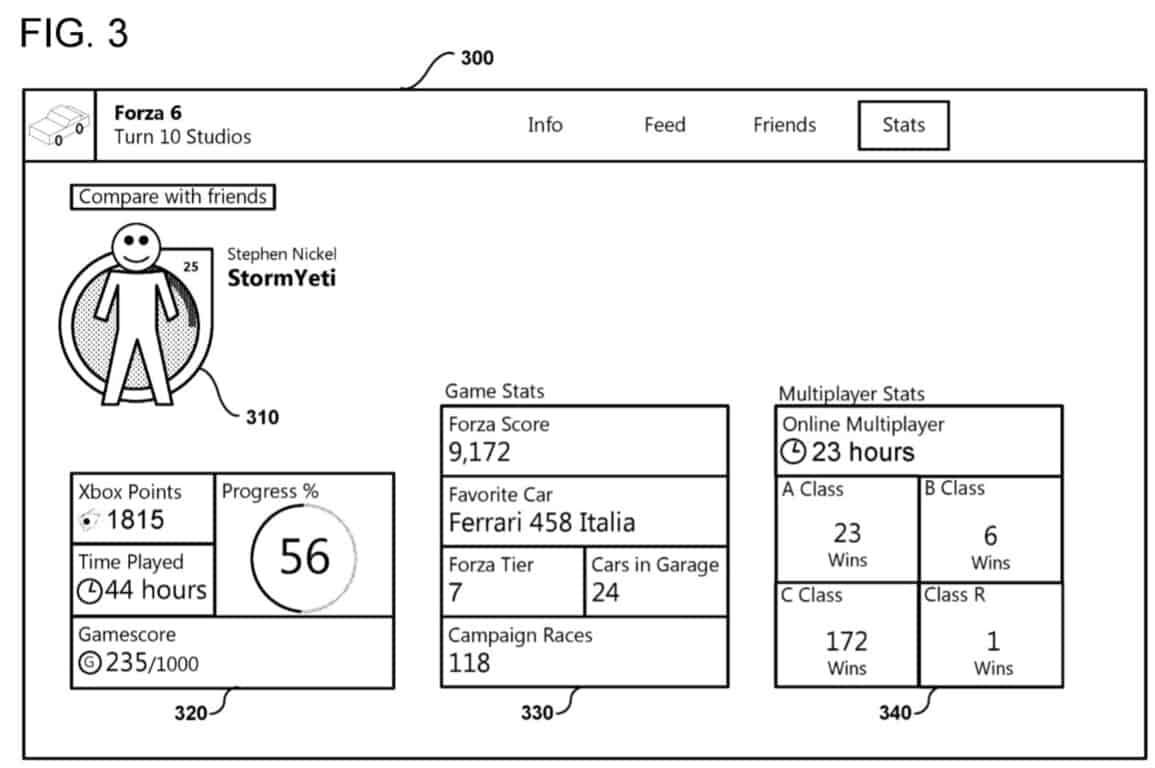 Anyway, the patent explains that the new system puts your gamer Achievements upfront via a new profile page. You can see that it allows you to quickly view stats about a given game, and a new "Xbox Points" system (which might be a new experience system for Xbox live.)
Given how things have gone in the past, there's no telling if this system will ever come to life. It does look promising, and we're hoping Microsoft will deliver soon, so best to keep tuned for more in the days ahead. Do you think the Xbox Live Achievements or profile system needs a overhaul? Let us know in the comments below.