Yesterday, Microsoft announced that unlike previous releases, the Windows 10 May 2019 Update (19H1) will undergo a full cycle of Release Preview testing. In addition, perhaps due to a reset to more closely align Windows with the Azure development cycle, or as many have speculated, to move to a major/minor release cycle, something that enterprise customers have been clamoring for, the company has been taking the term "Skip Ahead" to heart. Recently, the Windows Insider program released a series of 20H1 builds to the Skip Ahead ring, without in fact releasing a single 19H2 build, as would be customary.
Now today, The Windows Insider team has announced that Insider testing will soon move more completely to the 20H1 branch of Windows development. Current (19H1) Fast Ring testers will be moved to a 20H1 fast ring, as will the current 20H1 Skip Ahead testers. This will create a single 20H1 Fast Ring, which would not be unusual if we weren't skipping over 19H2. With Skip Ahead and Fast Ring testers soon to be on 20H1, and Slow and Release Preview testers on 19H1, there don't appear to be any rings left for testing 19H2 builds. Windows Insider team member Brandon LeBlanc promises, however that all will soon be revealed:
We will begin releasing 19H2 bits to Insiders later this spring and will talk more about what that will look like in the near future.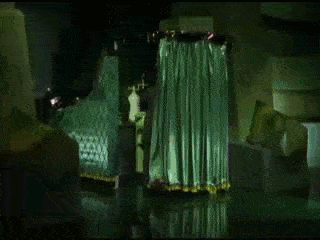 So if you're in 20H1 Skip Ahead, you'll soon be joined by 19H1 Fast Ring testers in a new 20H1 Fast Ring. If you'd prefer to stay on 19H1, you'll need to reset your Windows Insider settings (go to Settings > Update & Security > Windows Insider Settings) to either the Slow or Release Preview Rings. And if you're just itching to test Windows 10 19H2 (which is shaping up to be the most uneventful new version in the history of Windows), you'll have to wait a bit to see just where you'll sit in the scheme of things.
One thing for certain, for a company that likes to toot its own transparency horn, this has been a very confusing couple of days.