As we're getting closer to the release of the Windows 10 Fall Creators Update, Microsoft unveiled yesterday several new tools to be added to the Windows Device Portal. First of all, the diagnostic platform will soon support Location Based Testing for UWP apps, with a new Location tool allowing developers to change the location that Windows reports to apps. Even better, this new Location tool won't change the locale of your PC, and it will also work for web pages in Microsoft Edge.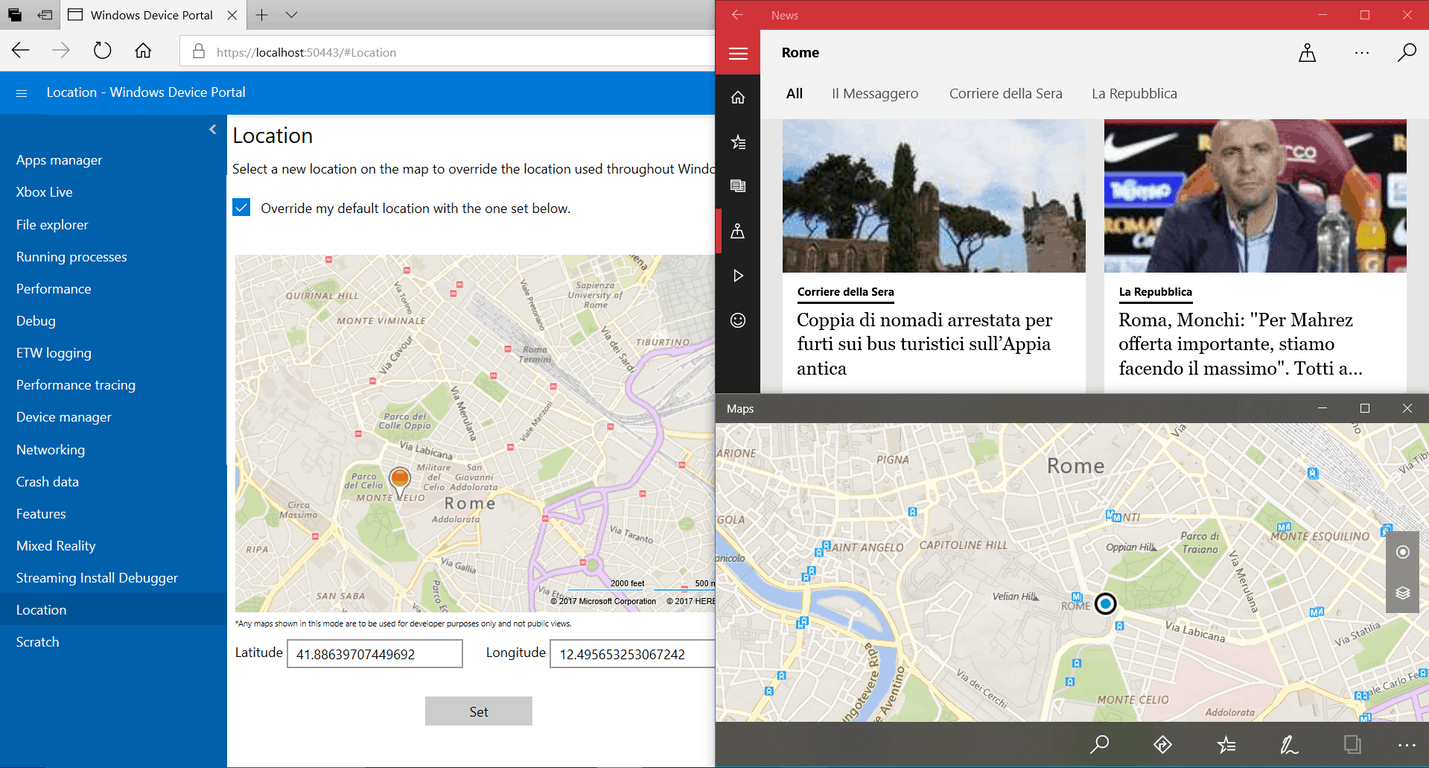 For those of you using Device Portal to configure devices over a USB connection, the new USB Devices tool will now give you a complete view of your systems USB hubs, controllers and peripherals.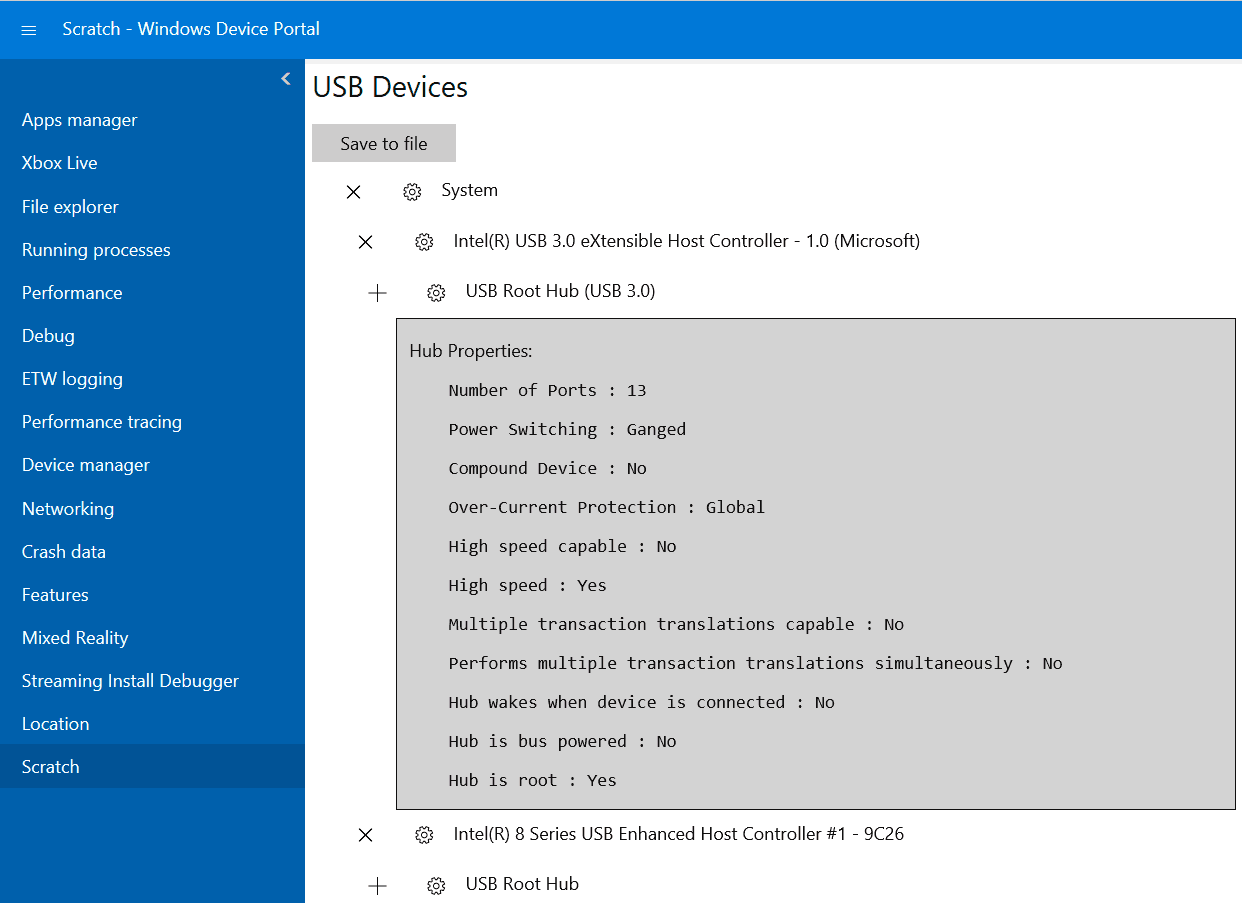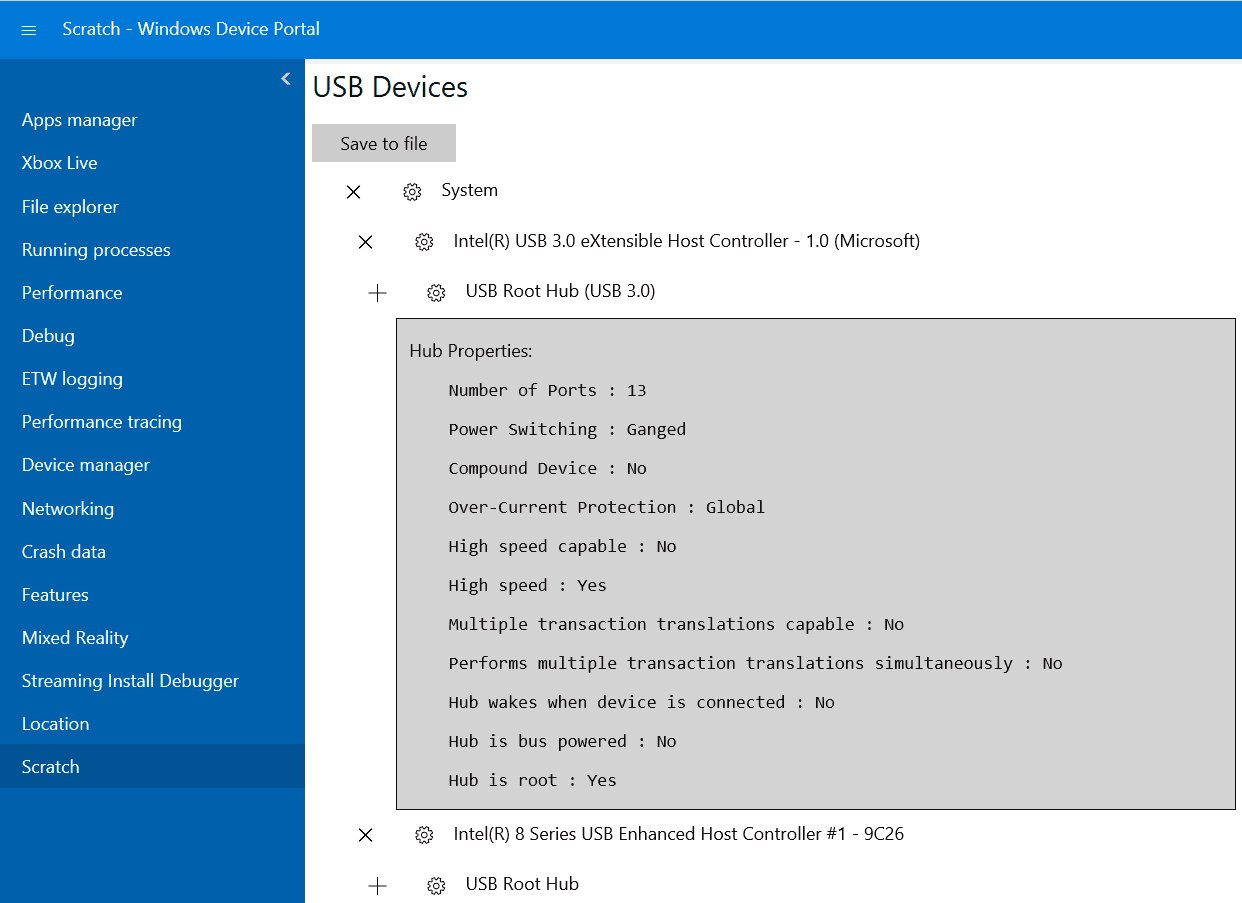 Developers leveraging the UWP Streaming App Installation feature will also be able to use a new Streaming Install Debugger tool in Device Portal. "In it you'll be able to edit the states of the content groups so you can test your apps behavior as streaming install is being simulated and ensure it behaves correctly when content groups are missing," explained Microsoft.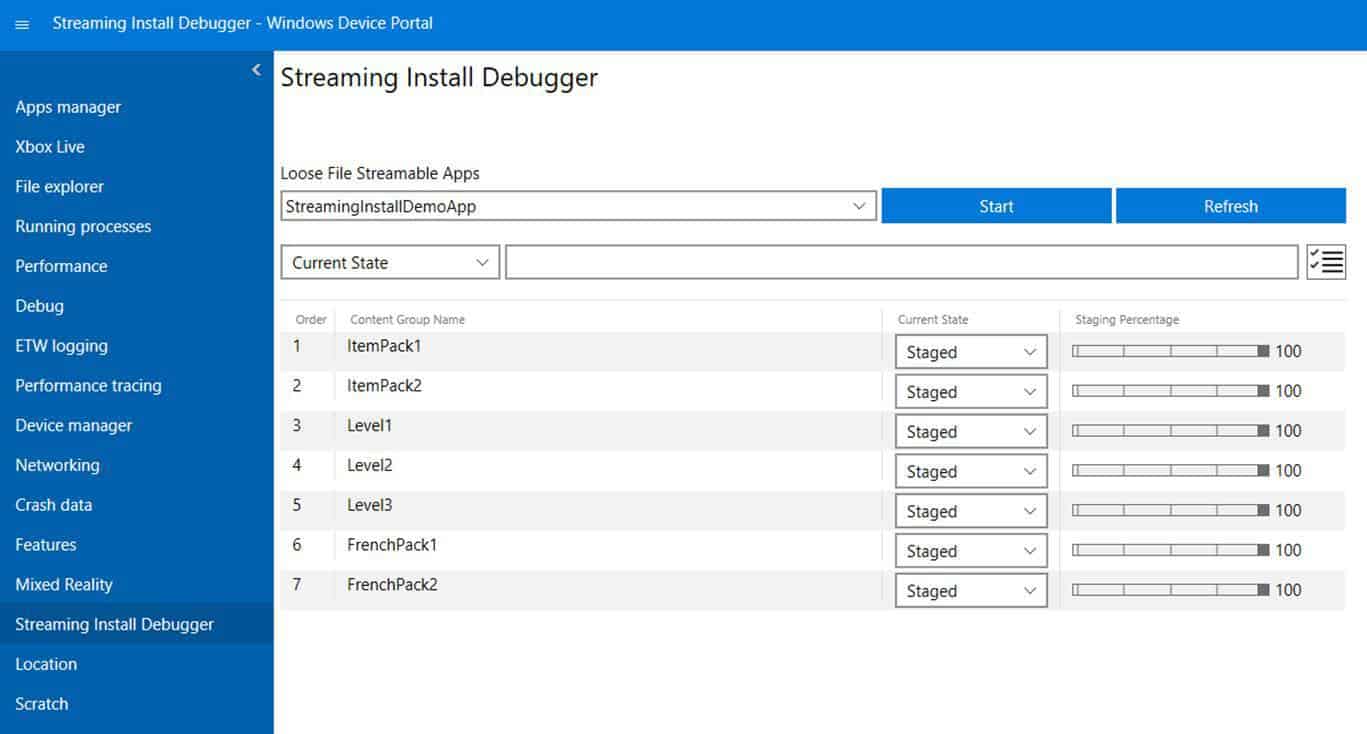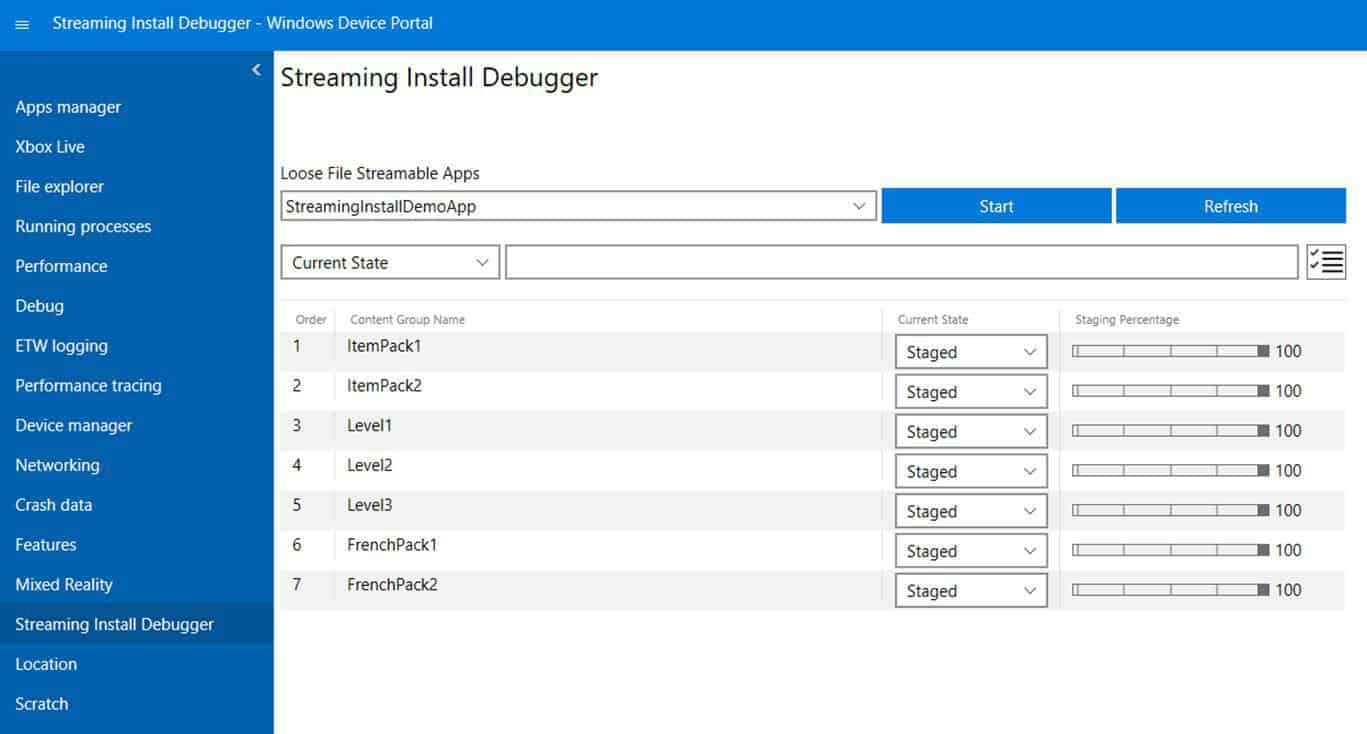 Last but not least, Device Portal is gaining new 3D View and Framerate counter tools for developers of mixed reality apps, as well as an Installed Apps tool to easily launch apps in a mixed reality headset attached to a PC. "While fully immersive apps will always run in Mixed Reality, this new button is particularly useful for 2D UWP apps (or apps that switch between 2D and immersive) when you want to test them in Mixed Reality," explained Microsoft.
The updated Device Portal will ship with the Windows 10 Fall Creators Update, but developers can already suggest new features and suggestions on the dedicated UserVoice website.