Universal Windows Platform app developers, stand at attention! The Windows team is back with another announcement regarding app creation with the Window App Studio tool. The new announcement centers around developers creating app experiences using the opened-sourced UWP libraries and Samples App.
As the Windows team gears up for another massive summer release of Windows 10 features and updates, the division is getting its house in order and tidying up its focus on helping app developers deliver great Windows 10 experiences.
The Windows App Studio UWP Samples app is now available in the Windows Store. What is unique about the app is that it lets you browse through all of the controls and data sources included in the libraries, without needing to write one line of code.  You can even adjust the attributes of the controls to mimic how they would look in your app before opening Visual Studio.  Furthermore, the app has the code and descriptions for each of the controls and data sources in the libraries, so you can even copy and paste directly from there."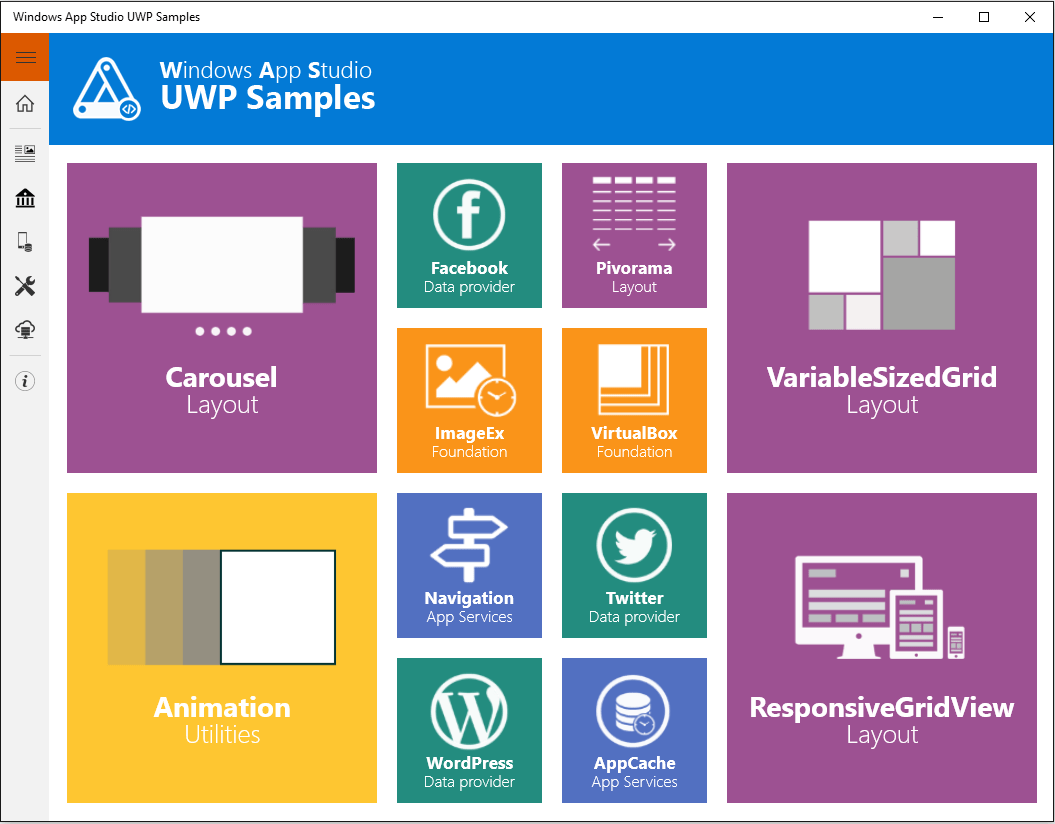 The Windows team continues their announcement by covering Windows App Studio UWP controls that enable user interface controls that help developers create responsive and adaptive apps for various form factors. The Windows App Studio UWP controls include variable Sized Grids, Pivorama, Carousel and Animation effects among other items.
Developers may also appreciate the ability to put in code that enables an app to access data from different providers.
The library includes code to make easy integrations with the data sources used in the tool, such as WordPress and YouTube.  Since the library is open source, feel free to contribute back with a pull request and submit your own coded integrations to services.  Please note that some data sources will need you to sign up for keys in order for the APIs to work properly."
These are but a small list of regular announcements the Windows team have been revealing over the past few weeks since Build 2016. Developers are vital to Microsoft's grand vision and it's becoming clear that the company is attempting to do as much as it can to the development process and win them back.