Windows 10X, the new lightweight version of Windows 10 that Microsoft originally developed for dual-screen and Chromebook-like devices, may be less ambitious than what we expected. Microsoft announced back in May that the new OS and its launch device, the dual-screen Surface Neo, had been delayed as Microsoft was now refocusing its efforts on Windows 10 users. Today, Windows Central's Zac Bowden has more information about the current state of Windows 10X at Microsoft, which will apparently launch as a Chrome OS alternative.
As you may recall, Microsoft's Chief Design Officer Panos Panay announced back in May that the company was now focusing on "single-screen Windows 10X devices that leverage the power of the cloud to help our customers work, learn and play in new ways." Well, the "power of the cloud" takes a new meaning today as Bowden is reporting that Windows 10X won't have the ability to run legacy Win32 apps in containers at launch. However, Windows 10X will support UWP apps from the Microsoft Store, and it will also be able to stream Win32 apps when necessary.
"The pivot to single-screen PCs is what drives this change," explained Bowden. "Originally planned as an OS for flagship premium PCs in the foldable space, Windows 10X will now be launching at the very other end of the spectrum, on low-cost tablets and laptops designed for the education and enterprise markets."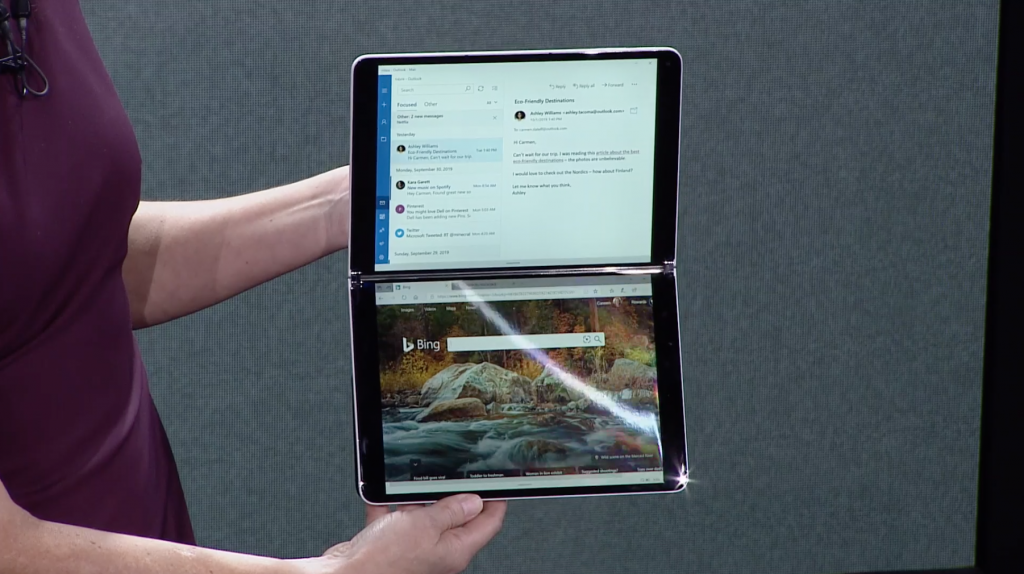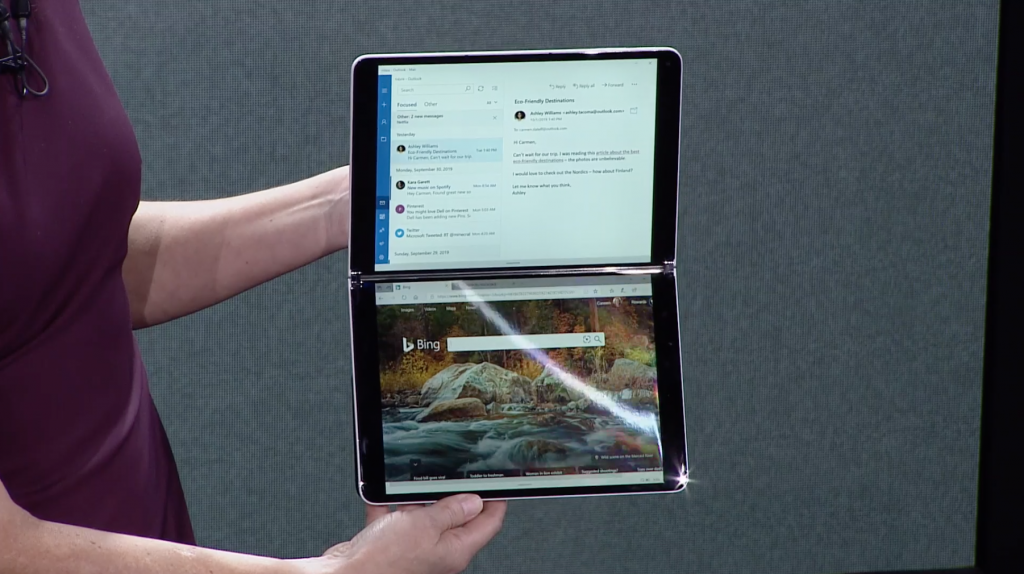 In a separate report, ZDNet's Mary Jo Foley wrote that "Microsoft hasn't given up on running Win32 apps in containers on 10X, but likely not until 2022 at the earliest." Foley also suspects Windows 10X to significantly impact Microsoft's Windows 10 roadmap, with the first half of 2021 marking the release of Windows 10X, and the second half of that year the release of a big feature update for regular Windows 10.
Microsoft may end up releasing just one feature update per year for Windows 10 starting in 2021 in order to free up more engineers to be able to focus on both Windows 10X and Windows 10 , I'm hearing from my sources. If that's accurate, this would mean Microsoft will deliver Windows 10X releases in H1/spring seasons and new Windows 10 feature updates in H2/fall, moving forward. As I've reported previously, Microsoft is expected to bring some features it is building for Windows 10X, such as UX elements and possibly containerization and security technologies, over to regular Windows 10.
According to Foley, the first dual-screen devices running Windows 10X will native support for Win32 apps may ship in the first half of 2022. Overall, the development of Windows 10X looks to be quite chaotic: Microsoft initially designed the OS for Chromebook-like devices, before exploring premium dual-screen devices like Surface Neo. Ultimately, the company went back to its original plans of single-screen Chromebook-like devices, and it's a bit hard to see how Windows 10X could succeed by following Google's footsteps after so many years.
We'll see what happens, but it's important to note that all the work Microsoft is doing on Windows 10X should eventually benefit Windows 10 users. There should be some synergies between the two operating systems, and it also would be nice to have Windows 10X's container technology on Windows 10 PCs.
Do you think it makes sense for Microsoft to repurpose Windows 10X for Chromebook-like devices, or do you think the OS is doomed to fail after showing up so many years after Chrome OS? Let us know in the comments below.