This week, Tom Warren over at The Verge wrote that it looks like "Microsoft now has a true answer to Chrome OS." He goes on to show off a number of features now out in the public thanks to a "leaked" version of Windows 10X, made available to adventurous users via a virtual machine image that anyone with Windows 10 Pro can install and play with.
Don't get me wrong, Windows 10X looks to be a simple, clean and lightweight operating system, and could well be an effective "answer" to Chrome OS. The problem is that Chrome OS isn't Microsoft's big problem. Chromebooks, especially Chromebooks in education, are.
Let's take a step back for a minute, and talk about the Education (Edu) market. Google introduced Chrome OS, and Acer and Samsung introduced the first Chromebooks, way back in 2011. While those first notebooks were notoriously underpowered, and didn't do much more than connect to the internet, Chrome OS and Chromebooks have come a long way since then. While Chromebooks first took hold in business, the US education market is where they have really shined (Google has not fared so well for example in China, where Google services are blocked, making the Chromebook nearly useless, nor are Chromebooks much of a solution where internet connectivity is poor). In 2017, Chromebooks and other Google devices made up 58% of all devices purchased for US classrooms, and that number is almost certainly higher now.
Microsoft has not been quiet in Edu, pushing OneNote for Classroom, Teams, and low cost notebooks to schools to try to combat Google's dominance. However, its attempts to create a true competitor to Chromebooks have fallen flat. Both Windows RT and Windows 10 in S Mode have done little to slow down Google's dominance in schools. And while the education market may not be the most lucrative in terms of bottom line dollars, this is a battle for "hearts and minds." Students of today are growing up not needing Microsoft, not needing Windows. If Google apps and services are good enough in school, they well could be good enough in the next generation of enterprise, too, and that cuts to the heart of Microsoft's bread and butter.
So yay, Windows 10X! Well, not so fast. First, there's the age old story, going back to the failings of Windows Phone: the lack of an app market. Windows 10X reportedly won't ship with Win32 application support, meaning, and get this: the Electron-based Microsoft Teams app won't run on Windows 10X (the web version, of course, does work).
Speaking of management, here's another big (read BIG) problem for Microsoft and the classroom: Google has developed a robust, simple, and cheap solution for educators and other admins to manage Chromebooks. So in addition to cheap devices and cheap and easy to use software, Chromebooks offer a complete management solution for education at a very affordable price.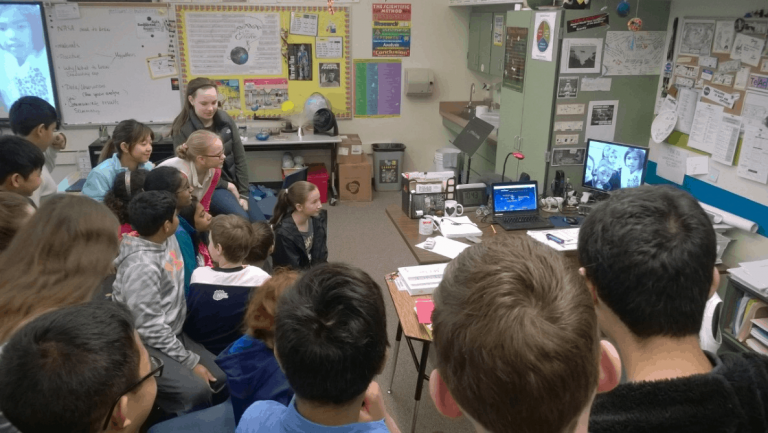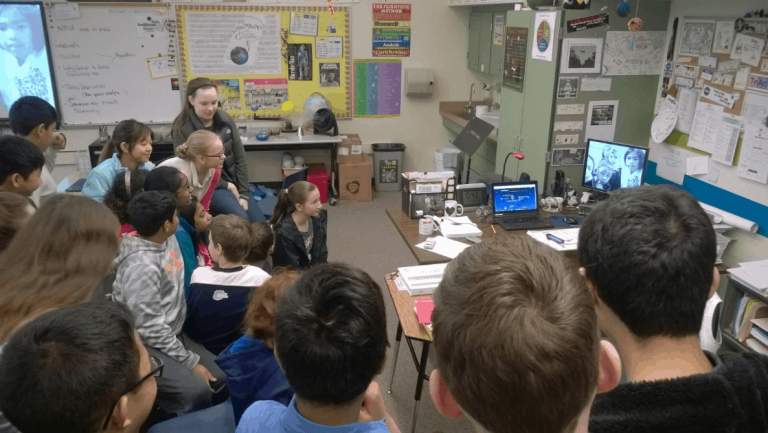 So far, Microsoft's offerings are both more expensive and harder to use. This could change, of course, as could apps like Teams coming to Windows 10X, but we've heard nothing so far, with a rumored launch of Windows 10X almost upon us.
Mary Jo Foley reported on a job posting for "Cloud Powered Windows Devices," and it's possible that a cloud management feature could be a game changer.
"Windows 10X is the next generation Windows OS built to run on next generation form-factor devices from Microsoft and a host of other OEM partners! Our team, Cloud-Powered Windows Devices (CWD), builds innovative user experiences for category-creating hardware with mobile information workers and EDU opportunities in mind. The software we build brings life to next generation form-factor devices like the flagship Surface brand as well as competitive devices built by our close OEM partners."
If Windows 10X is indeed the front end to a "cloud powered Windows," able to compete with Google's management suite and offer cloud powered software that could not only run, but be managed in the cloud, well then we might have something. That's a big if, however.
Truthfully, most of what we know about Windows 10X and Microsoft's plans for it have come from leaks and speculation, as the company has said little about it's ambitions for the new clean and light OS. But if it's slated to take on Chromebooks in education, Windows 10X looks to be in a similar position to where Windows Phone was even at its height: facing an uphill battle against already established competitors, with an ambitious but flawed operating system and an app problem.
So, while Windows 10X may be Microsoft's "answer" to Chrome OS, in practice (and in edu), it doesn't appear to be a Chromebook killer, and probably won't be for some time to come.