Twitter's web version updated today with a new native scheduler feature and a new emoji button in the compose box. Due to the nature of Progressive Web Apps (PWAs), the official Windows 10 Twitter app has also picked up these changes.
The emoji feature (see above image) can be activated by clicking the smile icon when creating a new Tweet. This will open a native emoji menu that can be used in a similar way to the Windows 10 emoji box which can be summoned at any time by pressing the Windows key and . at the same time. Users can browse for the emoji they want or search for one.
The new schedule feature (as shown below) can be activated by clicking on the new calendar icon. Tweets can be scheduled down to the minute and there's even an option for the preferred time zone.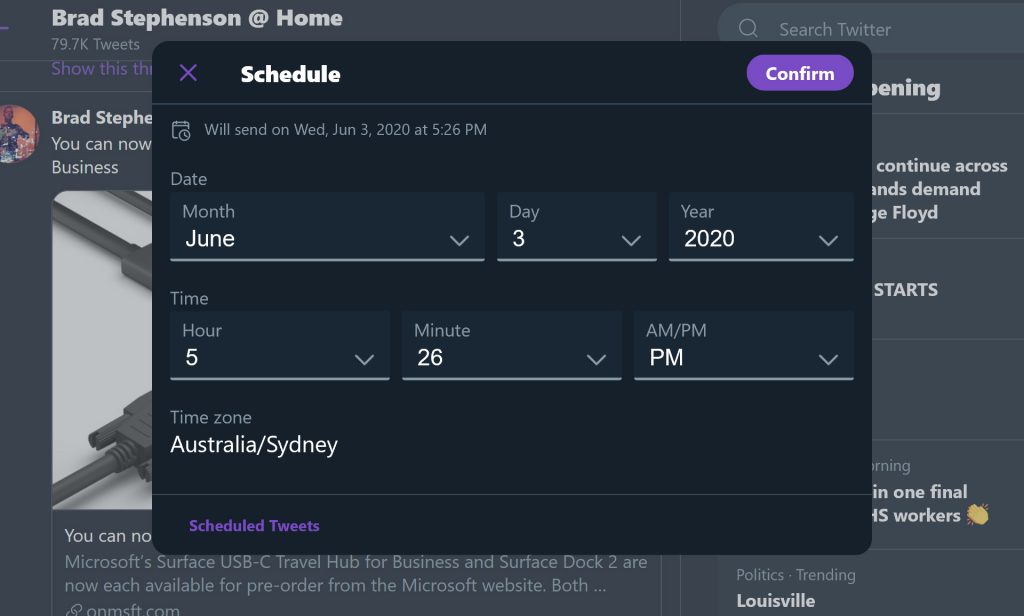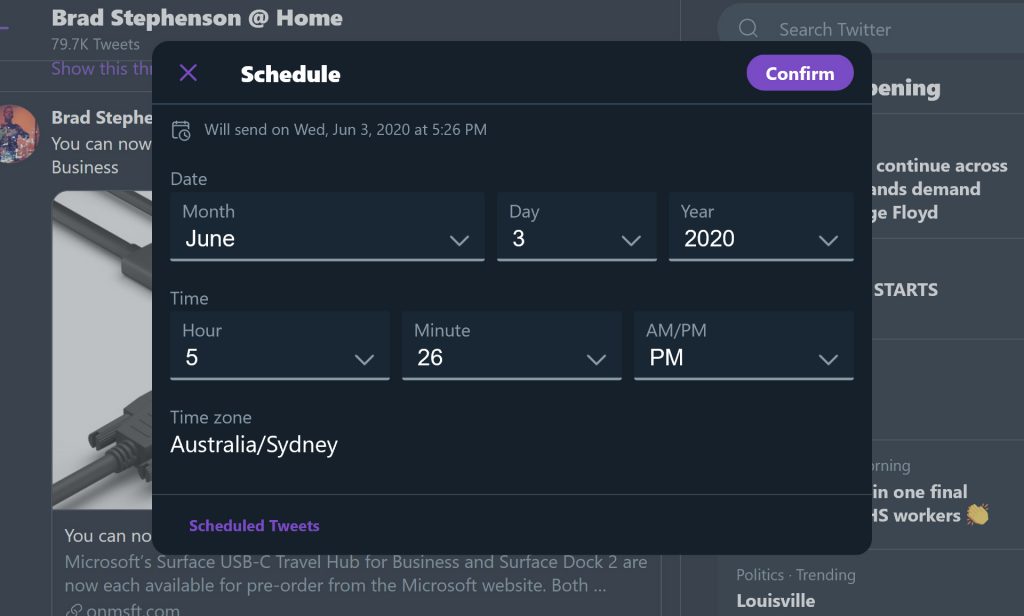 Do you use the Windows 10 Twitter app? Let us know why or why not in the comments below and then follow us on Twitter for more tech news.