The Windows Insider team came back from the holidays last week with the first Windows 10 Insider build of 2021, which brought an interesting addition to the OS. Select Insiders in the Dev Channel can now see a new shortcut for news and interests the Windows 10 Taskbar, right next to the system tray. It had been a while since we last saw a significant new feature make its way to the Dev channel, but the Windows Insider team could have a lot more to share with Insiders.
Indeed, it has been previously reported that a big Windows 10 redesign codenamed "Sun Valley" could be planned for the Windows 10 21H2 update coming in the second half of 2021. Microsoft's Panos Panay himself announced last year that the company was "going to accelerate innovation in Windows 10", and a recent Microsoft job listing teased "a sweeping visual rejuvenation of Windows experiences."
While Microsoft has yet to discuss these design updates in more detail, Zac Bowden from Windows Central shared today a couple of mockups showing new features and UI changes that could be part of this "Sun Valley" redesign effort. The first mockup below represents a rounded Start Menu that would appear as a floating windows above the taskbar.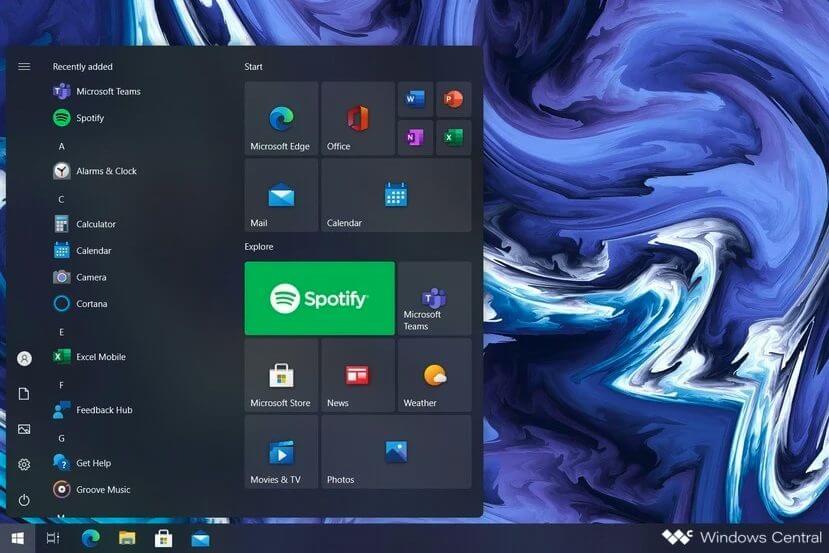 The second mockup shared by Windows Central represents improvements to the Snap assist view, with Microsoft Edge tabs being separated from app windows. "I'm also told that snap assist will be getting an update to make it more reliable when docking to and from a larger display, now remembering which apps are snapped where instead of forgetting once you connect or disconnect," Bowden explained.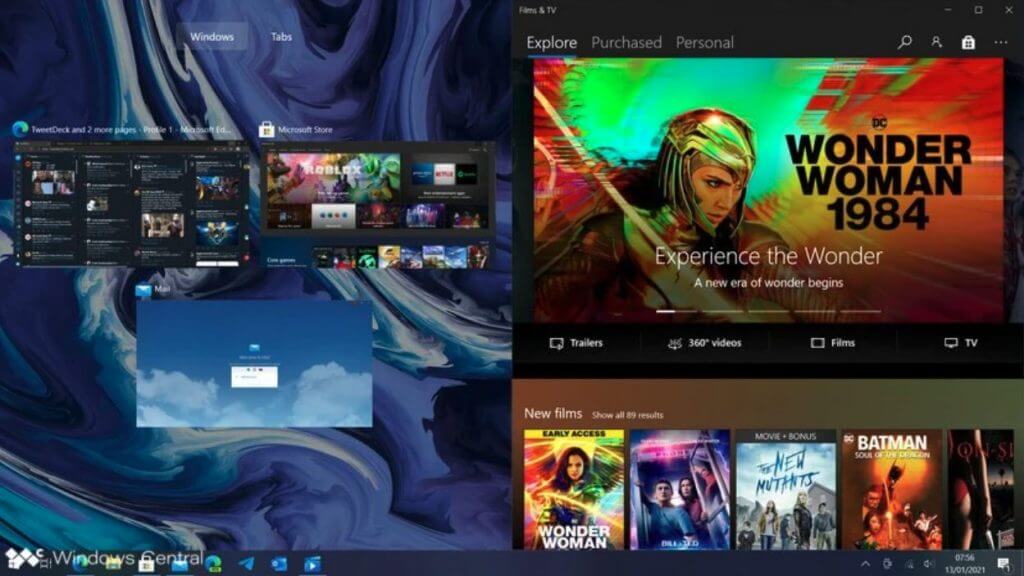 Bowden also mentioned several other new features and improvements that Microsoft could be planning to deliver as part of the "Sun Valley" update, including a simplified Taskbar inspired by the one on Windows 10X, as well as a new battery usage chart in the Settings app. The Task view area could also welcome a new "dashboard" feature highlighting key information on personal or work/school Microsoft accounts, including recent Office documents and upcoming calendar events.
It remains to be seen if any of the new features described in the report will soon be available for Insider testing. Again, Microsoft has yet to officially discuss this Sun Valley update, and the Windows Insider team keeps saying that new Insider builds and their new features are not tied to a specific release.
Still, the upcoming release of Windows 10X on Chromebook-like devices should be the start of a new era of Windows 10 design. It's going to be interesting to see if Chief Design Officer Panos Panay will be able to leave his mark on Microsoft's operating systems, and we hope that the company will implement consistent design guidelines across Windows 10X and the regular Windows 10.