Cortana is set to receive a few new additions in the upcoming builds of Windows 10 Redstone, with latest internal builds including a new option to enable additional push notifications for your other Windows 10 devices. Cortana will soon be able to alert you when your phone battery is low, a phone call is missed, and when you receive a text or app notification.
This functionality is expanded from what is already possible with todays version of Cortana, which will simply alert you when you miss a phone call. Redstone will introduce the ability to include additional apps and features to be alerted by, which also means notification centers will no longer be out of sync across devices.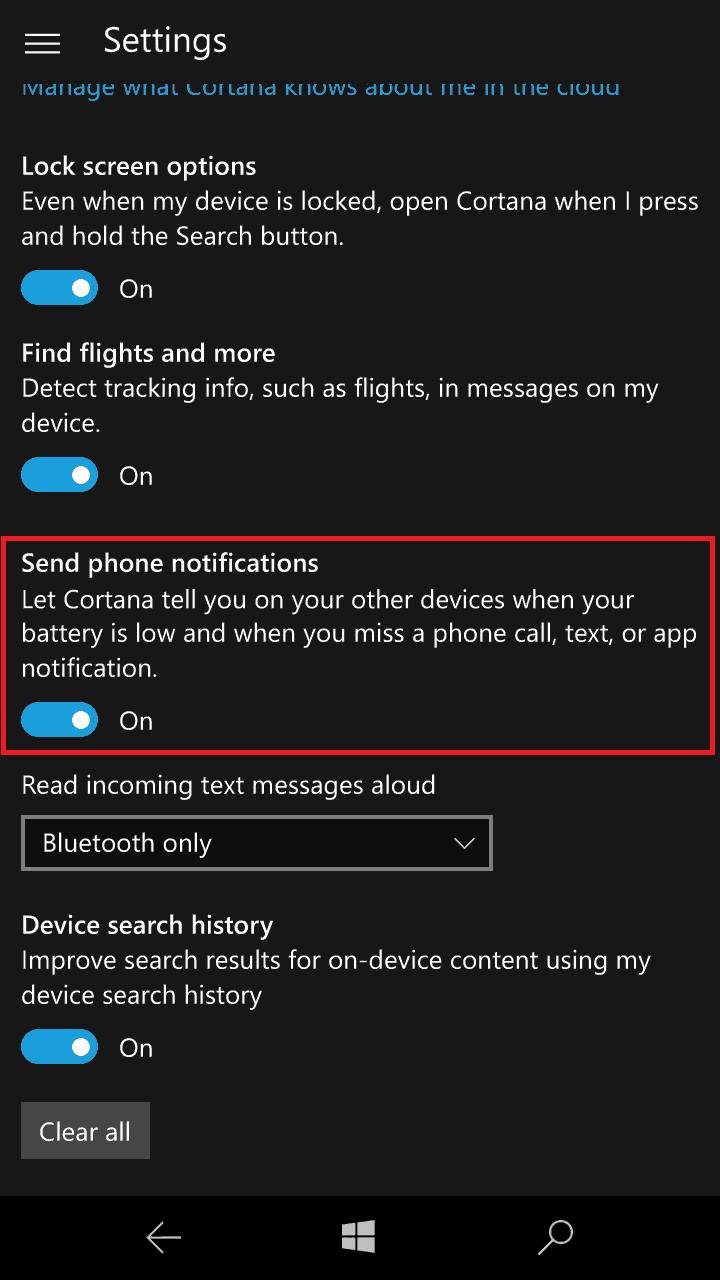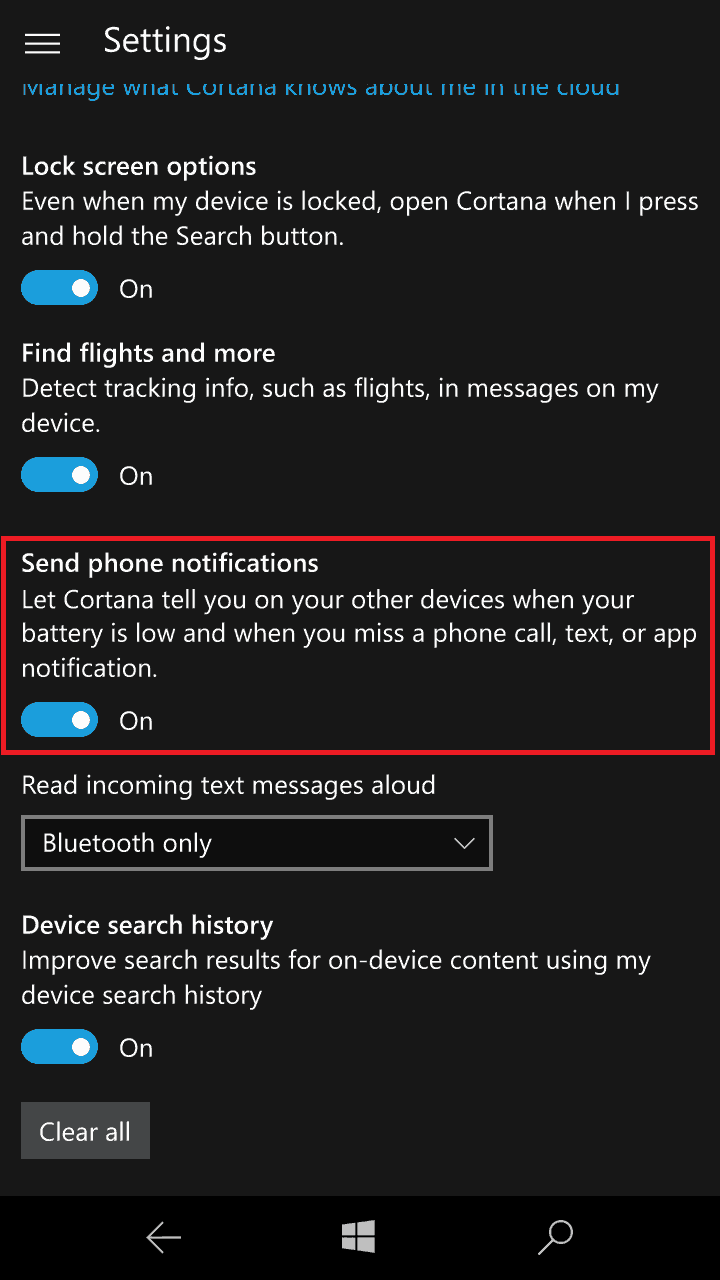 This is part of the improvements to "continuum" that we exclusively revealed a few months ago, which will bring all your devices closer together by allowing apps to be continued throughout all your Windows 10 devices. Notifications will also be included with this updated continuum, allowing users to see what's happening on what devices no matter where they are.
Of course, this feature is completely optional, and can be turned off via Cortana. What are your thoughts on this? Let us know below!