Welcome back to our Windows 10 news recap. We are continuing the trend of our weekly "Windows 10 news recap" series where we go over the top stories of the past week in the world of Microsoft's flagship operating system.
Microsoft explains the reason for unintentional Windows 10 builds, gives advice for those who installed
This week saw a flurry of builds from various branches being released to Insiders, non-Insiders and on incorrect devices. It all boiled down to an issue with the deployment process, with Dona Sarkar sayingsaying it was an "inadvertent deployment to the engineering system that controls which builds/which rings to push out to insiders."
#WindowsInsiders, thank you for your patience as wen debugged our #flight problem today and reached a resolution: https://t.co/VkLWLIWEST.

— Dona Sarkar (@donasarkar) June 2, 2017
Microsoft appears to be planning to remove File History in Windows 10 this year
As incorrect builds were being released, some people managed to dig through them for information on Microsoft's future plans. One person discovered references to File History being removed in a future version of Windows 10, likely this year.
https://twitter.com/h0x0d/status/870796940056838144
Windows 10 Mobile's keyboard is coming to Windows 10 PCs with swipe and pen functionality
Adding on to information being discovered from incorrect builds; it would appear that Windows 10 Mobile's keyboard, or a version very similar to its current state, will be coming to Windows 10 PCs in the future. Information suggests it will incorporate Swiftkey's technology, a popular third-party Android keyboard that Microsoft acquired last year, as well as support for swiping and pen input.
https://twitter.com/h0x0d/status/870783819862786049
Both Windows 10, Windows 7 gain shares as Windows XP hits its lowest, says NetMarketShare data
As we reached June this week, NetMarketShare have released their latest stats for operating system market share. The stats show that Windows 10's share has grown slightly, while XP's has finally hit below 7%, now sitting at around 5.66% share.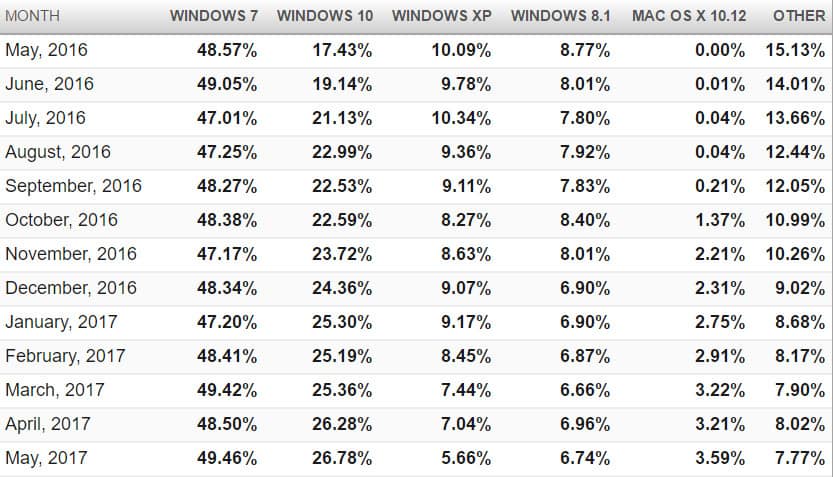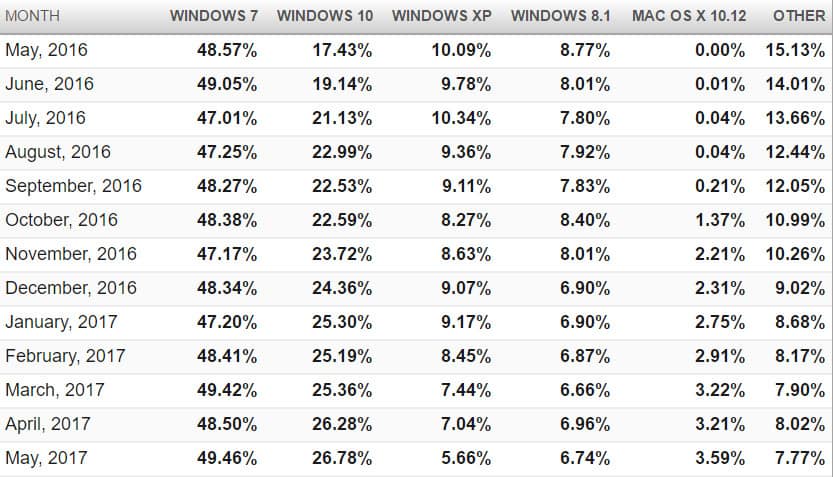 That's all the top Windows 10 news for this week – we'll be back next week with more!