Welcome back to our Windows 10 news recap, where we go over the top stories of the past week in the world of Microsoft's flagship operating system.
This week was fairly quiet in the Windows 10 world, though Windows 10 Insiders received new builds as normal. But outside of the Insider Program, things were on the quiet side.
AdDuplex: Windows 10 May 2020 Update now running on 24.1% of all surveyed PCs in August
In AdDuplex's latest survey of the Windows 10 May 2020 Update, its numbers show that the update is now running on just over 24% of devices surveyed during August.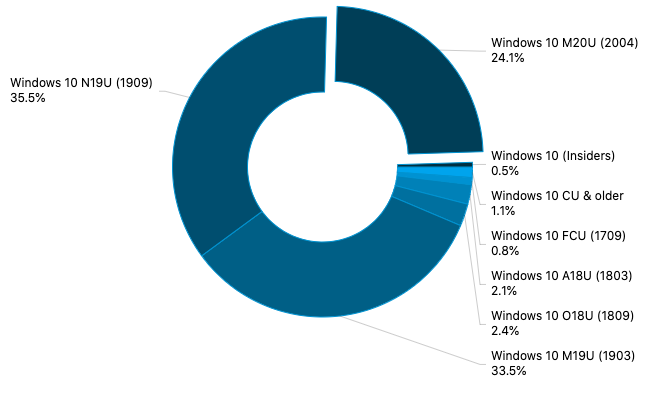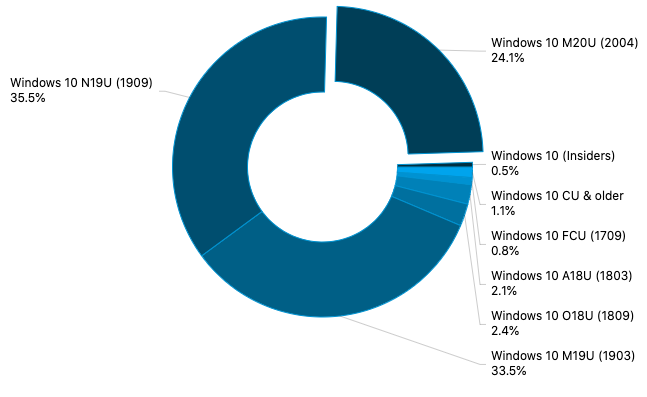 Microsoft Teams starts rolling out native Windows 10 and macOS notifications for some users
Rolling out to both Windows 10 and macOS users, Microsoft Teams has added support for using the native notification systems of each respective platform, helping create a more consistent and unified experience.
Lookie what I've got! ???? OS-level notifications in #MicrosoftTeams! ???? (Rumor has it it's only available for macOS at the moment. ????) pic.twitter.com/bu5by1XxNF

— Matt Wade (@thatmattwade) August 25, 2020
That's it for this week. We'll be back next week with more Windows 10 news.