Welcome back to our Windows 10 news recap, where we go over the top stories of the past week in the world of Microsoft's flagship operating system.
AdDuplex: Windows 10 April 2018 update inches closer to 90% usage share
AdDuplex has released its latest stats on the Windows 10 April 2018 update, noting that it is getting close to having 90% share of the Windows 10 market.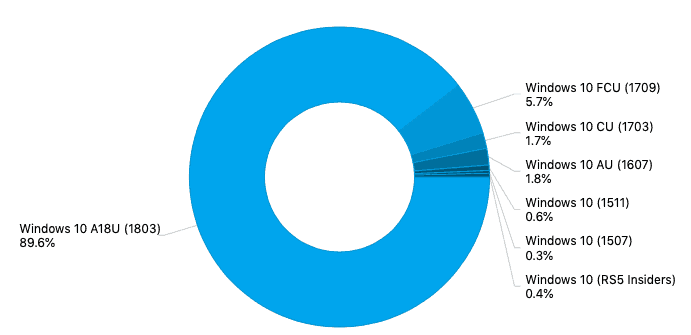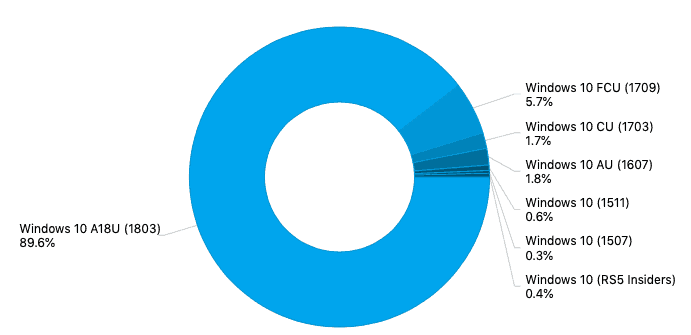 Microsoft: Commercial Windows 10 customers will see update sizes drop significantly with x64-only update option
Microsoft has found a way of reducing the download size for Windows 10's commercial customers with x64 machines. It will now offer an x64-only file download, rather than a bundled x86 and x64 update package, significantly reducing the file size by around 50%.
Report: Microsoft shifts focus away from Office Mobile apps for Windows 10
Microsoft's attempt at proving UWP's worthiness, the suite of Office Mobile apps, is apparently coming to an end as a new report suggests Microsoft is moving its focus away from the Office Mobile apps on Windows 10. It will continue to focus on the iOS and Android apps, but the Windows 10 apps are now considered to be "legacy".
Microsoft inches closer to its goal of 1 billion Windows 10 installs; hitting 700 million devices
Microsoft's goal of stretching Windows 10 to 1 billion installs is getting closer, as the company reaches 700 million Windows 10 devices. The rate of new installs appears to have slowed significantly, with Microsoft rarely announcing any changes in the figures, and company executives reluctant to comment on them at times.
That's it for this week. We'll be back next week with more Windows 10 news!