Microsoft's Mail and Calendar apps have updated on both Windows 10 and Windows 10 Mobile devices with added connectivity to the Windows 10 People app. Both apps recently added new buttons linking directly to the People app from within their own UI but starting today, the Mail app is now also showing the contacts' avatars from the People app in the main Inbox email list.
Other recent People app functionality added to the Mail app is the ability to @ mention contacts within the body of an email and choose recipients directly from the People app contact list when composing a new email.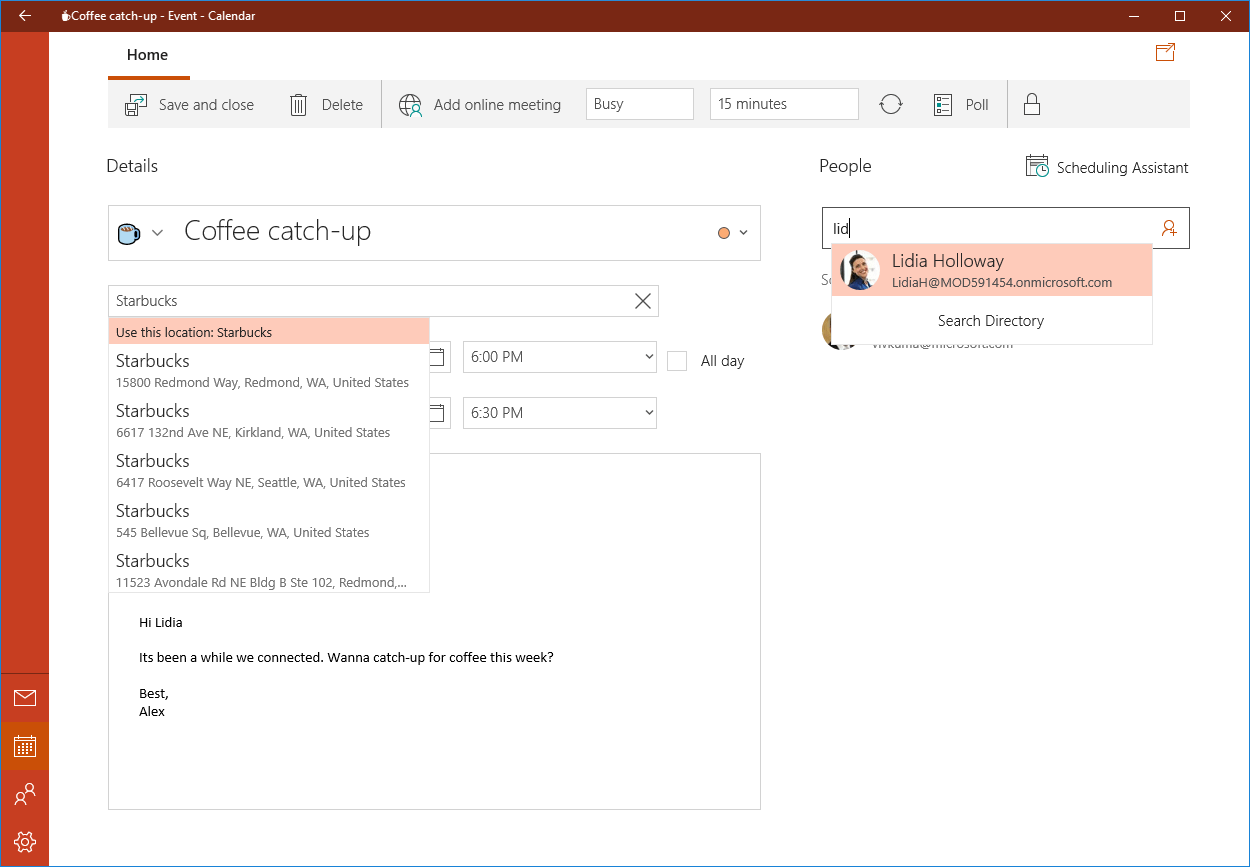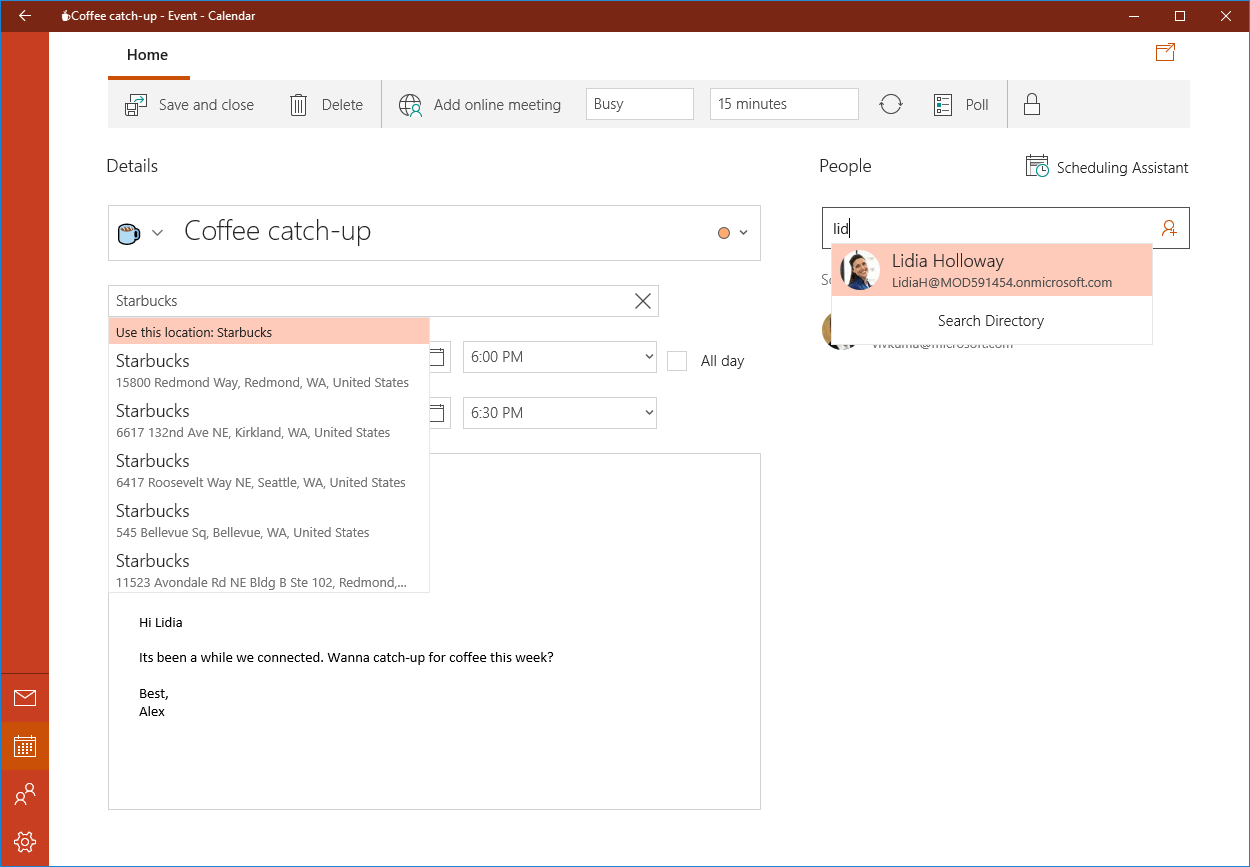 Microsoft announced a range of new features which are on their way to the Mail and Calendar apps in the near future late last week. Among the more interesting ideas introduced are a new Focused Inbox for the Mail app and new Calendar integrations with Skype and Bing.
All of these features appear to be rolling out in a wave of smaller updates so it's possible that many users may only have some of these new features right now. Have you had a chance to check out the updated apps yet or are you still waiting for the update? Let us know if you like the changes in the comments below.