Microsoft today announced that Windows 10 Mail and Calendar app will get focused Inbox, color categories for calendar events, and many more new capabilities. The new features will be rolling out to all Mail & Calendar users over the next few weeks for their Outlook.com and Office 365 accounts, and are all part of ways for Microsoft to help you stay on top of your emails and manage your time well.
Leading off the new additions is Focused Inbox. With this feature, the Mail app separates your inbox into Focused and Other tabs.  You can even turn this feature off or on at any time under Settings > Reading in the app. Here is how Microsoft describes it:
Our inboxes are being inundated with more emails vying for our attention. That's why we're giving you a new way to stay focused. Emails that you likely want to act on appear under the Focused tab, while the rest remain easily accessible—but out of the way. What lands in your Focused tab is determined by an understanding of the people you interact with often, and the content of the email itself (e.g. newsletters, machine generated email, etc.).
Second on the list is Mentions: as you may guess, you can now add the @ symbol anywhere in the body of an email, and this will bring up frequent contacts as well as access to your directory. Once you pick the person you want to address, their name is highlighted in the message in blue, helping them know they are being asked to take an action in your message. Additionally, the @ symbol will also appear in the message list for the messages you've been mentioned in, so you can see at a glance which emails require your action before you open them.
Other areas rounding out the list of new Calendar features can be seen below:
Colors categories for calendar events
Interesting Calendars
New ways for you to stay on track of travel reservations and packages
New features to help you do more with calendar invites.
With Colors categories for calendar events, you can categorize calendar events in a variety of color categories, enabling you to quickly scan and visually associate similar events, and plan your day better.
Interesting Calendars, meanwhile, can help you keep track of TV schedules and your favorite sports teams' calendars.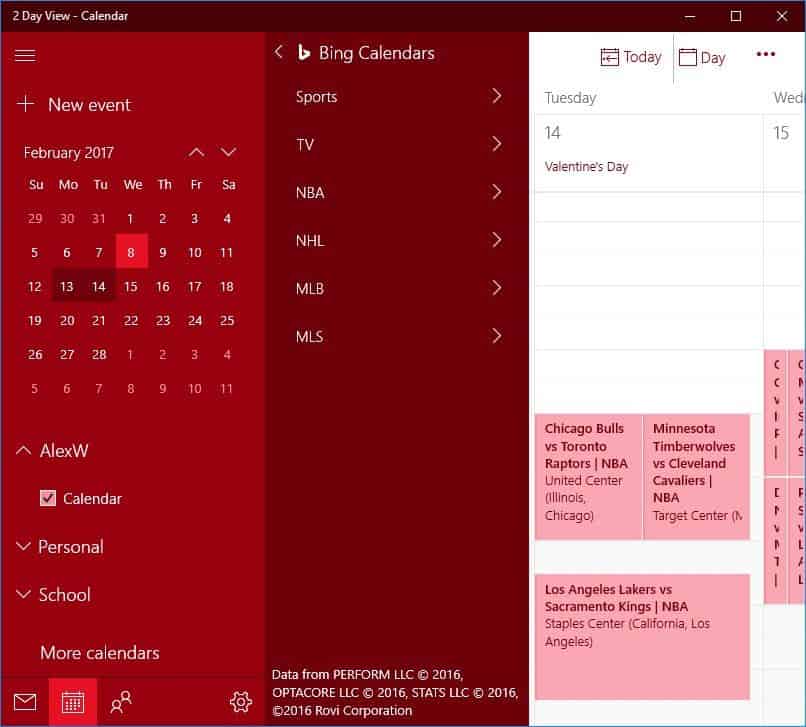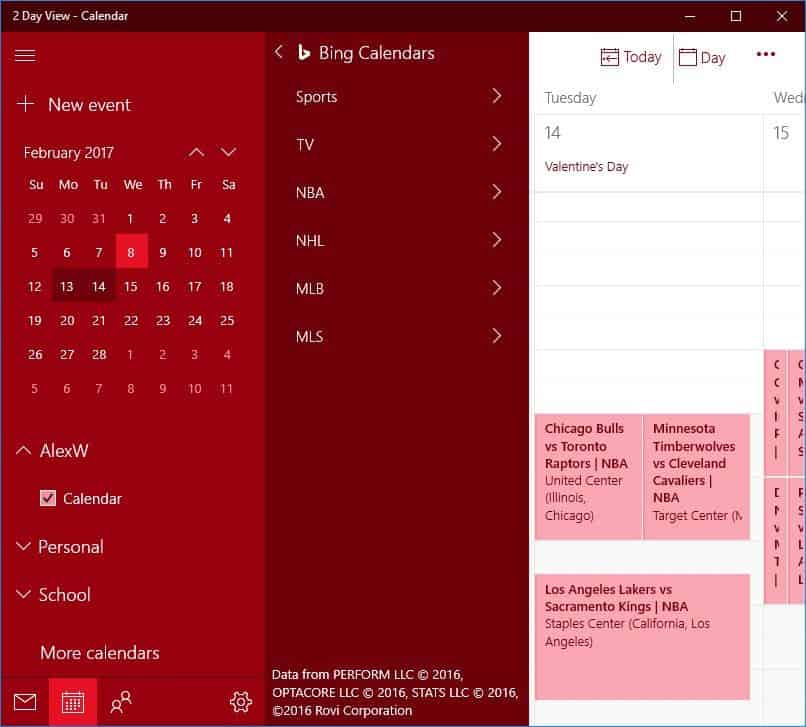 Lastly, thanks to summary cards in your inbox and calendar, you now can quickly get to travel reservations and package delivery details, check in for flights or change hotels and rental car reservations or track the latest packages delivery status. This feature is turned on by default and can be tinkered with from events in email' settings in your account on the web.
Ending the list of new features is the ability to do more with calendar invites: here, you will see location suggestions from Bing so you can add popular addresses quicker, an option to add Skype for online meetings, a scheduling assistant for Office 365 accounts and a fun emoji picker. Lastly, a people picker will also help you quickly browse and select contacts when you create a calendar appointment.
What are your thoughts on these new features? You should be receiving these features in an update soon, so it's best to stay tuned to the Windows Store and check for updates over the next few days. Once you received the update, be sure to sound off and drop us a comment below to let us know how the experience is going for you!