REACHit by Lenovo has been among a handful of 3rd party solutions that have tapped into the extensive functionality of Cortana and attempted to harness and produce even richer end user experiences. Part of REACHit's functional promise is to offer Windows 10 users the ability to centralize searches of their content from 3rd party cloud storage solutions such as Google Drive, Gmail, Dropbox and more. On top of collecting material from several popular cloud solutions, REACHit also helps refine Cortana's ability to search by allowing users to search with more natural speech queries and specific item callouts.
For all that REACHit can currently, handle, it's not without its share of bugs, issues, and quirks. However, it appears the REACHit developers alongside support from the Windows team, is looking for a group of dedicated beta testers. A new post to the Insider Hub details steps a Windows 10 Insider can take to signup, download and install a beta version of the REACHit software.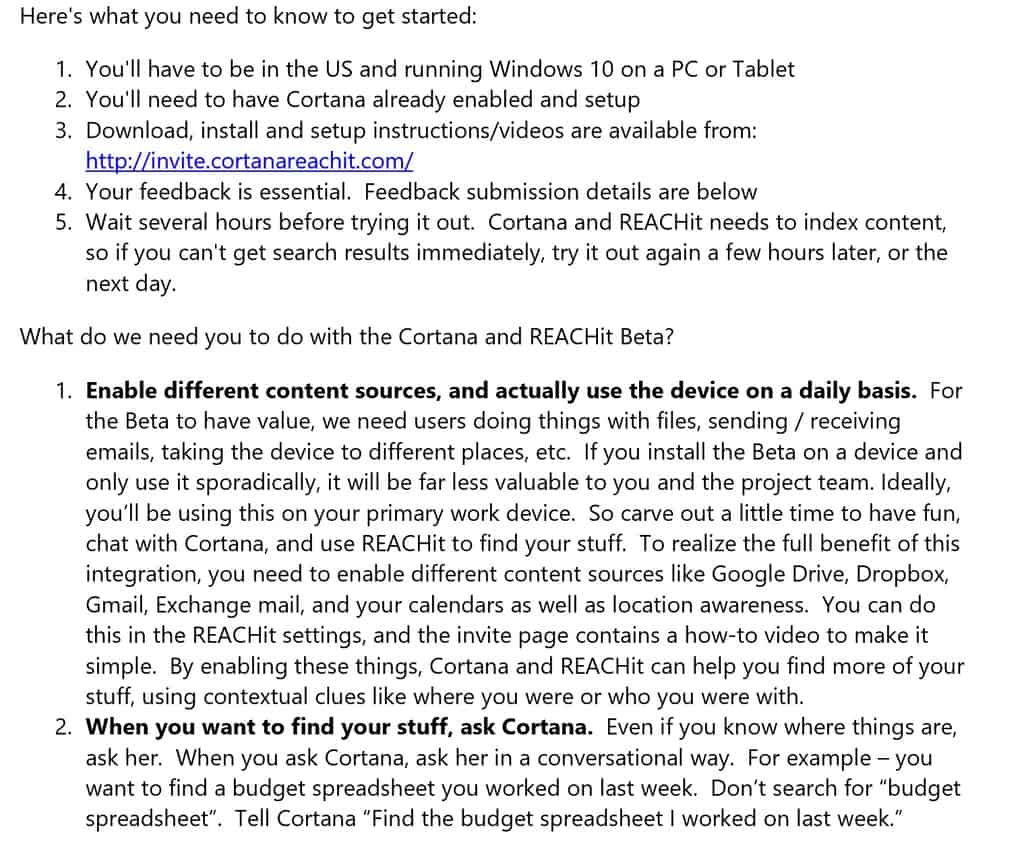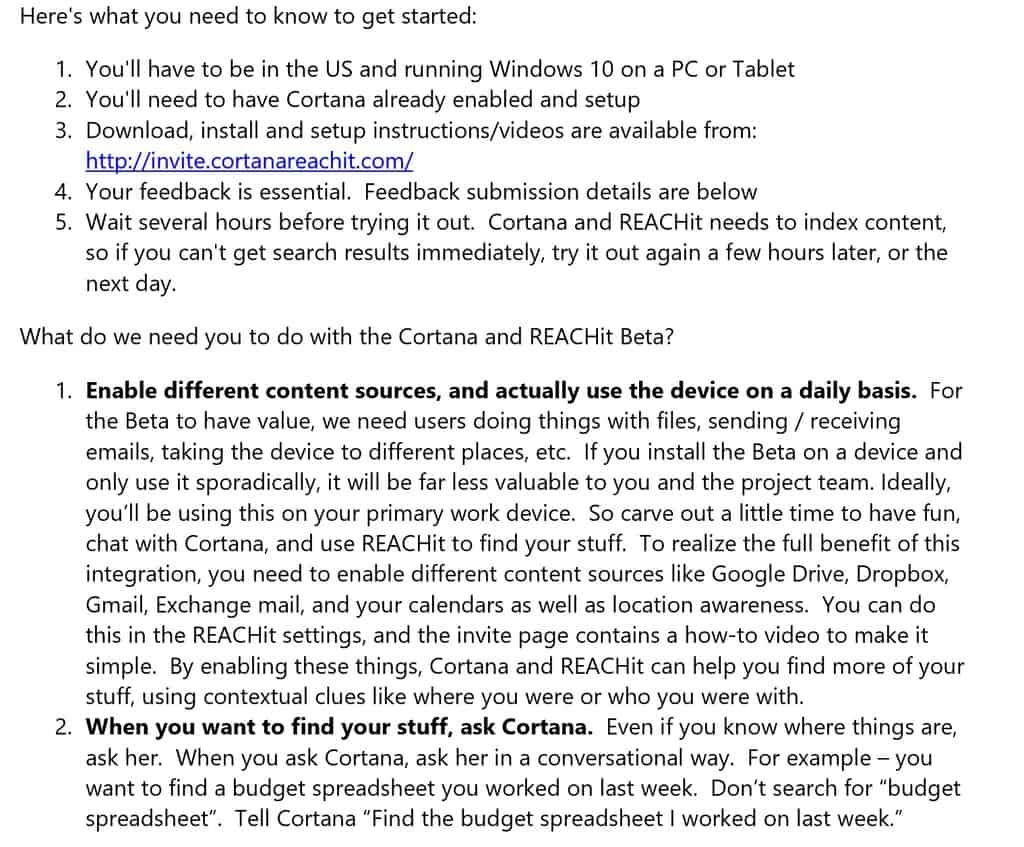 In addition to the sign-up and install process, the post also shines a light on the various functions users can expect from the REACHit software as well as bugs others might encounter such as "some queries may not produce the result you want." As it is a beta program, it's understandable that the software needs a bit of user refinement to hit the nail on the head when it comes to utilizing natural speech patterns.
With Cortana being as heavily embedded into Windows 10, it behooves Windows 10 to support this effort. Similar to how Microsoft is leaning on the expertise of the open source community when implementing features on its Azure platform, allowing the open development of additional Cortana functionality will only benefit the Windows engineers, its users, and the platform as a whole.
Hopefully, over time and with the right amount of feedback, whatever data and metrics REACHit collects and transposes will eventually trickle back into the consumer-facing version of Cortana.
For Windows 10 Insiders interesting in testing out the Cortana add-in, providing feedback, or watching the development of the REACHit software, head over to the Insider Hub for more information.