For most smartphone, their notification shades or Action Centers are the locations to grab quick glances at updates, text messages, app notifications, and weather predictions among the myriad of other useful information coming through the device. In Windows 10 Insider build 14328, the Windows team is looking to bring that sort of functionality and user behavior to the desktop.
The Action Center in build 14328 has been beefed up from its humble beginnings during the July 2015 release. When Windows 10 first launched to general users, the Action Center was home to a handful of notification features while also still being limited in functionality. Build 14328 has moved the Action Center icon to the far corner of the taskbar and now includes a label with the actual number of updates or notifications waiting for the user.
The new visual update may be a godsend for users who had to meticulously count notifications as they came or just randomly guess as to how many update they have waiting for them in the Action Center. Also, the Windows team also added a subtle animation to the updated icon that shifts the icon to resemble the notification that is coming. Users can now look at the lower corner to see either a Mail, Twitter, Store icon, etc.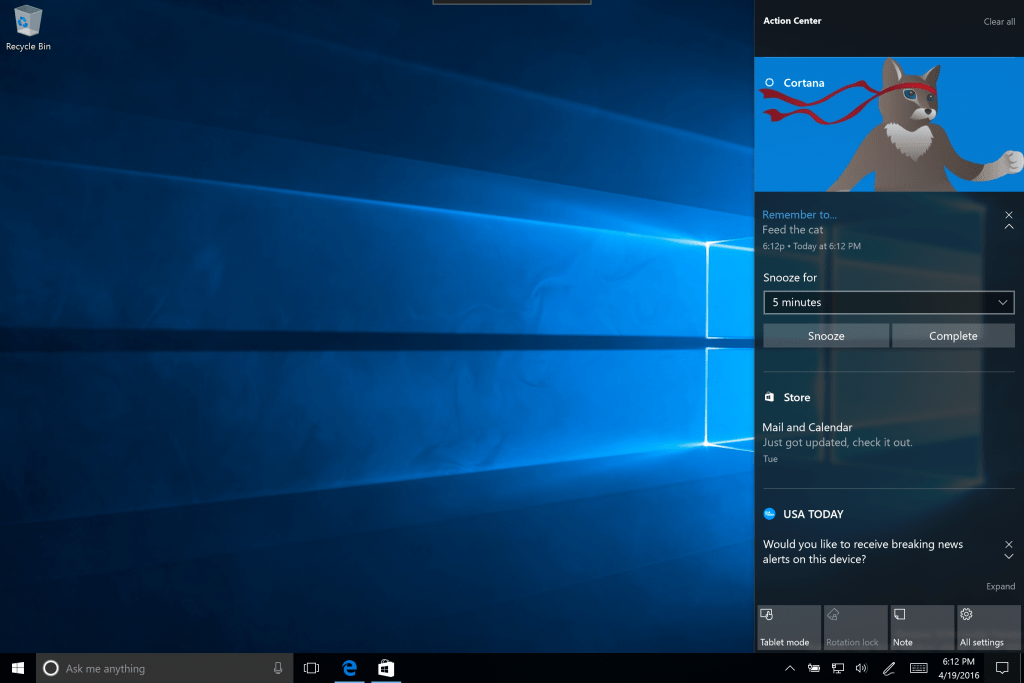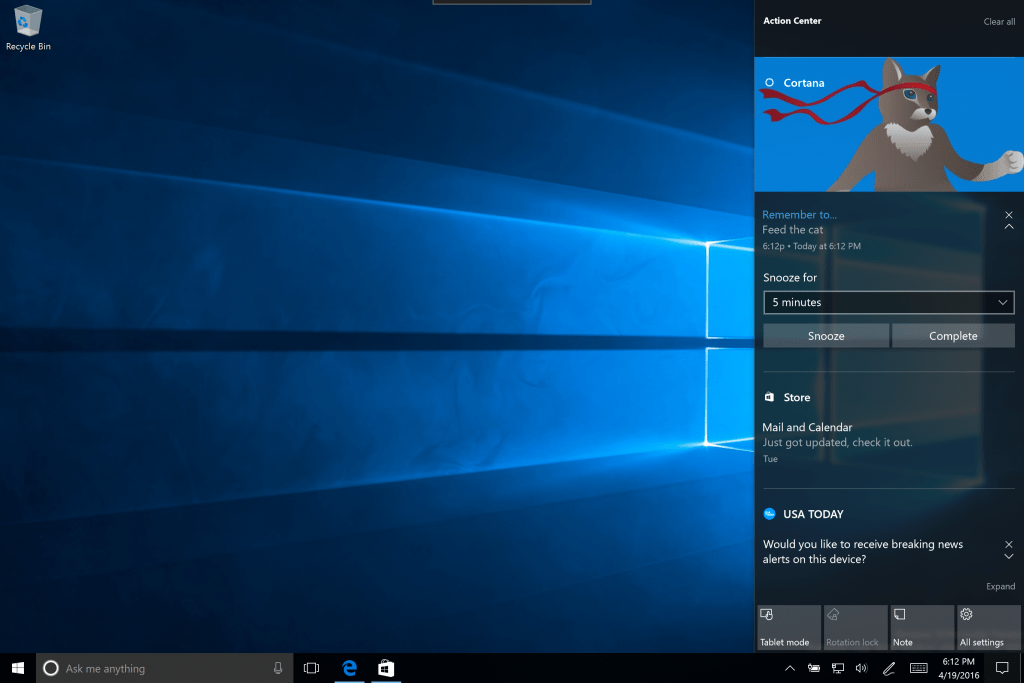 While building in more functionality into the Action Center, the Windows team is also paying particular attention to look and styling of the service by reducing visual clutter. Similar to the most recent Windows 10 Mobile Insider release, the Action Center on the desktop no longer show app icons for multiple notifications, as well as tidying up text and spacing among notifications.
Cortana now spans both sides of the desktop screen by supporting insights from the app in the Action Center. Now users can check the Action Center to keep up on Cortana related scheduled appointments such as meetings, reminders, or mapping options.
Lastly, users can now rearrange their Quick Action icon placements in the Action Center. Before today, users could only highlight four options to appear at the bottom of the Action Center. With build, 14328 users can now head to the Settings page to adjust exactly which icons they want to appear and in what order. To customize your Quick Actions, all you have to do is go to the Settings > System > Notifications & actions and set things up precisely how you want them.
As most smartphone users have become reliant on their notification shade over the years, the Windows team has realized this and is putting its might behind evolving its own Action Center on both PCs and mobile devices.