One of the more frustrating aspects of using a personal computer–any computer, in fact–are the inevitable bugs and crashes. Every modern operating system suffers from the same, and sometimes those crashes can be catastrophic, requiring hard reboots to resolve. Windows has its own version of these sorts of crashes, once called the black screen of death (BSOD) and more recently evolved into the blue screen of death (also BSOD).
BSOD's have always presented sometimes arcane bits of information on what problem caused the crash, and in the past, the information sometimes flew by so quickly that no normal person could jot down error codes and other information fast enough to help with troubleshooting. It looks like Microsoft might be working to help with this specific issue, according to forum visitor at BetaArchive, who posted a screenshot from Windows 10 Insider build 14316 showing a QR code embedded in a BSOD.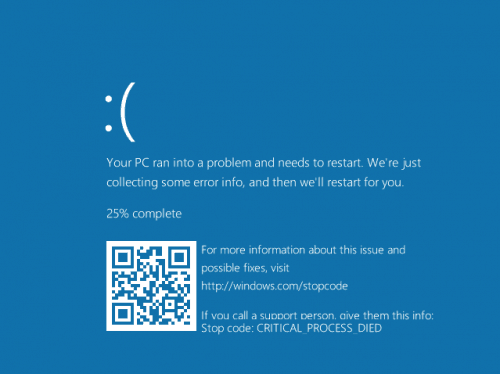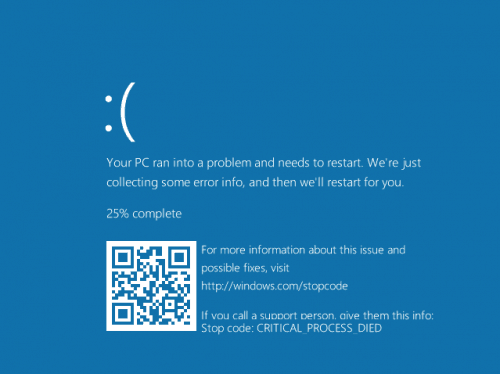 This looks like a nice solution for grabbing information on exactly which codes were generated during a BSOD and quickly researching a solution to them. We'll need to keep our eye on this and future Windows 10 Insider builds to see how helpful these new QR codes really are in the troubleshooting process.