July 15, 2015, Microsoft released the RTM of Windows 10 and a postmodern ear of Windows operating system of productivity was under way.
While Windows 10 is marking its relatively stable six-year anniversary last week, a holistic view of it would arguably include its conception period during the turbulent rollout of Windows 8.1, a few years prior. Colloquially the tech industry had dubbed Windows 10 as the answer to Windows 8 and 8.1, and for all intents and purposes, it has served that roll for the past six years.
Windows 10 can be viewed as a course correction to the ambitious, albeit late, intentions of Microsoft to corner a portion of the tablet-led, smartphone reinforced wave of mobile computing. In 2013 Microsoft rolled out Windows 8 in conjunction with its Windows Phone efforts to replicate the burgeoning success Apple and Google were having with tablets and smartphones.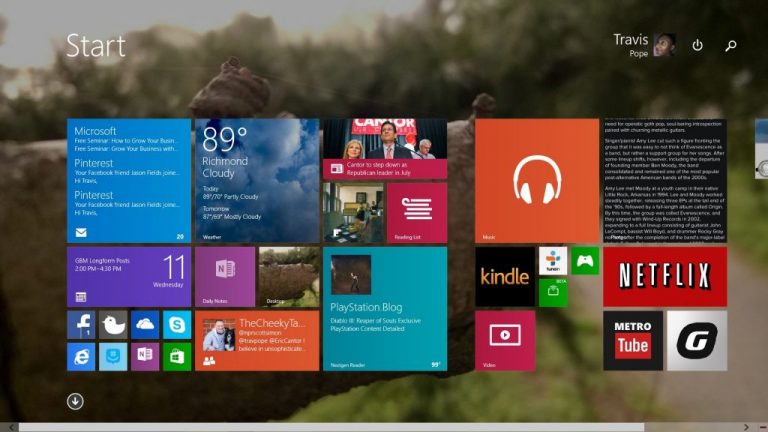 With hindsight being 20/20 Microsoft was arguably ahead of an industry slowly converging on concepts and features presented in Windows 8 and Windows Phone 8 though Windows 10 Mobile. Between a unified app store across platforms, shared UI design between smartphones and desktops and cloud sync data, competitors such as Google and Apple have both evolved many of the Windows 8 and Windows Phone concepts and seen relative success with their respective implementations.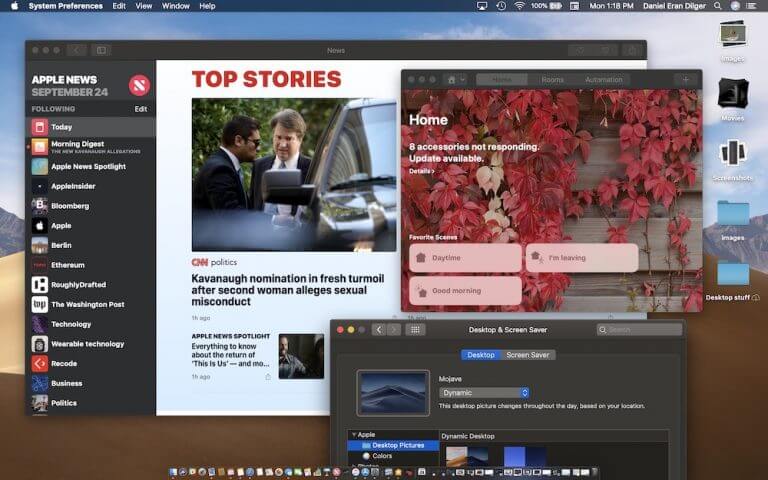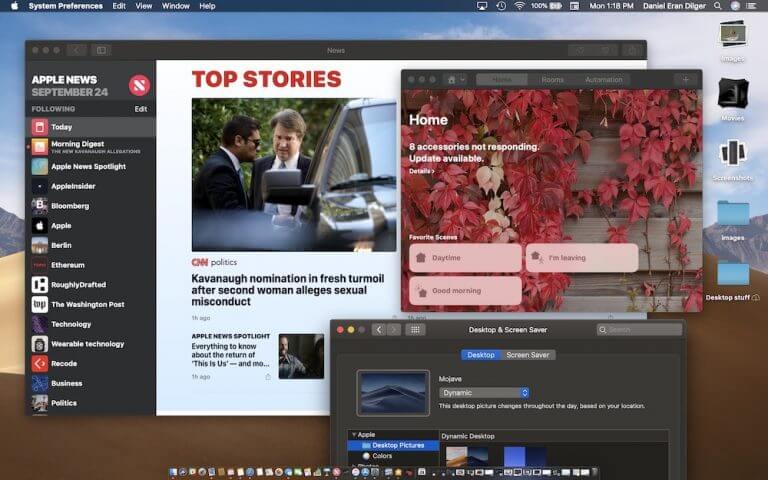 Unfortunately, for Microsoft, the company got in its own way trying to extol the virtues of its unified mobile and desktop Windows vision. From bungled high-profile mergers to unceremoniously clearing the deck of employees and executives who brought Windows 8 to life, Microsoft arguably made every unwise decision possible in the span of three years, to try and muster excitement for its inexplicable Frankenstein OS.
Windows 10, the anti-Windows 8
Which leads us to the discussion at hand, Windows 10 which could be considered the anti-Windows 8 debut in 2012 with a bold modern design, live tiles, charms bar, bottom placed URL boxes, full screen Start Menus, new development platforms and languages, but three years later, much of that was shelved.
Windows 10 favored more of the legacy look and feel of Windows 7, where the Start Menu was shrunk back, the web browser URL returned to the top, charms bar completely removed and replaced with a muted share page and evolved Windows 7 designed language as well as backtracking on modern development platforms by supporting legacy development languages further.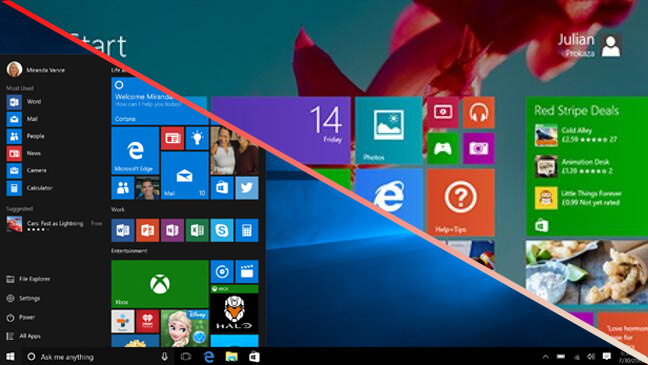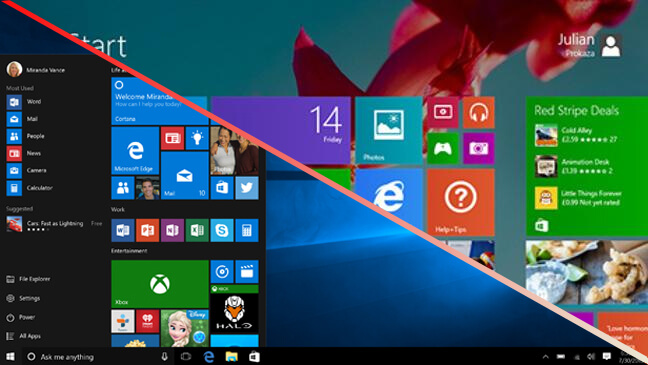 At the time, Windows 10 was a break for developers, Windows engineers, Microsoft's marketing team and even its OEM partners. While there was still plenty of work being done to hone the Windows 10 experience on various fronts, Microsoft cut its marketing budget for Windows 10 in comparison to Windows 8. The relatively reduced marketing budgets represented the company not having to educate consumers nearly as much about using the OS as it had with Windows 8. In addition, OEM partners concentrated R&D on mainly two form factors versus previous spaghetti/wall attempts that included swivel hinges, double screen lids and more.
Windows 10's relative return to normalcy allowed for a refinement period that Windows 8 and 8.1 did not, and in doing so, users were allowed to use their desktop operating systems in more familiar patterns in conjunction with their growing comfort with smartphones and tablets.
Digging a bit below the surface, Windows 10 was also a more iterative development endeavor. As Microsoft took its foot off its ambitions of being a competing mobile threat, in the traditional sense, the company focused on cloud computing while putting Windows 10 development on a slow track feature release path. Doing away with more traditional one to two year publicized "big box" releases, Microsoft instead moved towards a slow drip of bi-annual updates for the operating system.
While the quality of the user-facing features brought through this bi-annual release cycle remains arguable, the cadence allowed Microsoft to address many of the shortcomings of Windows 8, much quicker and less publicized than any other version of its operating system release.
Refinements on the Start Menu were molded over four years that brought finer customizations to the size of tiles, pinning, folders, the size of the Start area, notifications and more to ease users off the Windows 8 and 8.1 ledge. The UI of Windows 10, while returning more to Windows 7 form, was also allowed to evolve over the first four years to continue to incorporate Windows 8 elements while addressing the loss of accessibility and functionality the prior OS introduced.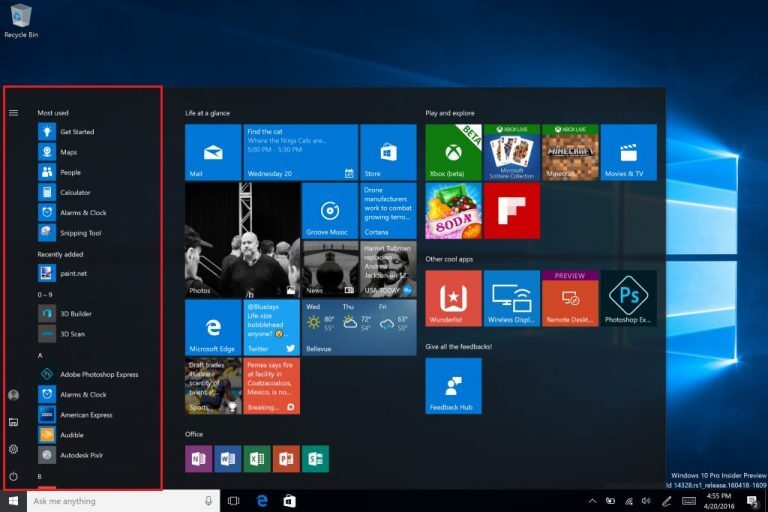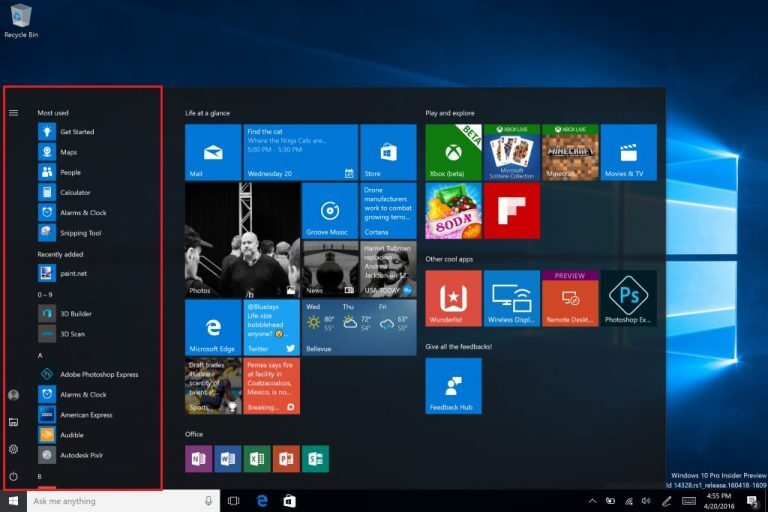 Windows 10 even attempted some of its own Windows 8-out-side-of-the-box development by introducing a voice assistant, facial recognition biometric authentication, dedicated gaming tools, support for augmented reality and virtual desktops. The features that came out of Windows 10 were mostly designed to accompany users growing mobile workflow rather than replace it as Windows 8 arguably tried to.
In a world where Microsoft no longer offered a smartphone companion component, Windows 10 became the desktop equivalent of an appliance with a touch screen. Washer and dryers, refrigerators, and automobiles outfitted with large touch panels have evolved to incorporate mobile convivences users are growing more accustomed to as did Windows 10.
Instead of being the in-your-face tablet hybrid operating system of Windows 8, Windows 10 became the familiar Windows 7 operating system many millions grew to love while also incorporating a large touch-panel interface for added convenience. Microsoft engineered Windows 10 to be more like a Samsung refrigerator where its main functions still work as remembered and required but come with added convenience, and less like a Samsung 3D TV which core technology relied on shifting user trends.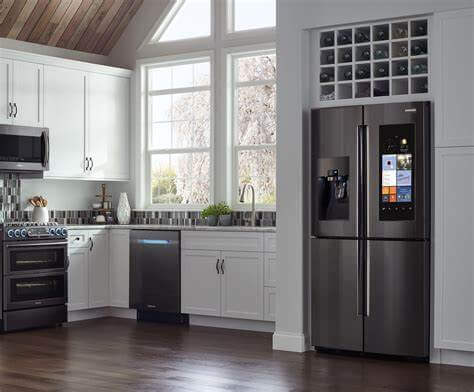 Windows 10's legacy and support
As users' trends continue to shift, we're seeing Microsoft react with Windows 11, which arguably is Windows 10 evolved. Yes, every release of Windows is an evolution of what preceded it; however, Windows 11 appears to share the largest set of influences from one release to the next from the past decade. With that in mind, Microsoft is also putting Windows 10 on a similar support path as Windows 7 where its enterprise and legacy consumer presences will live on just as long if not longer than its own development.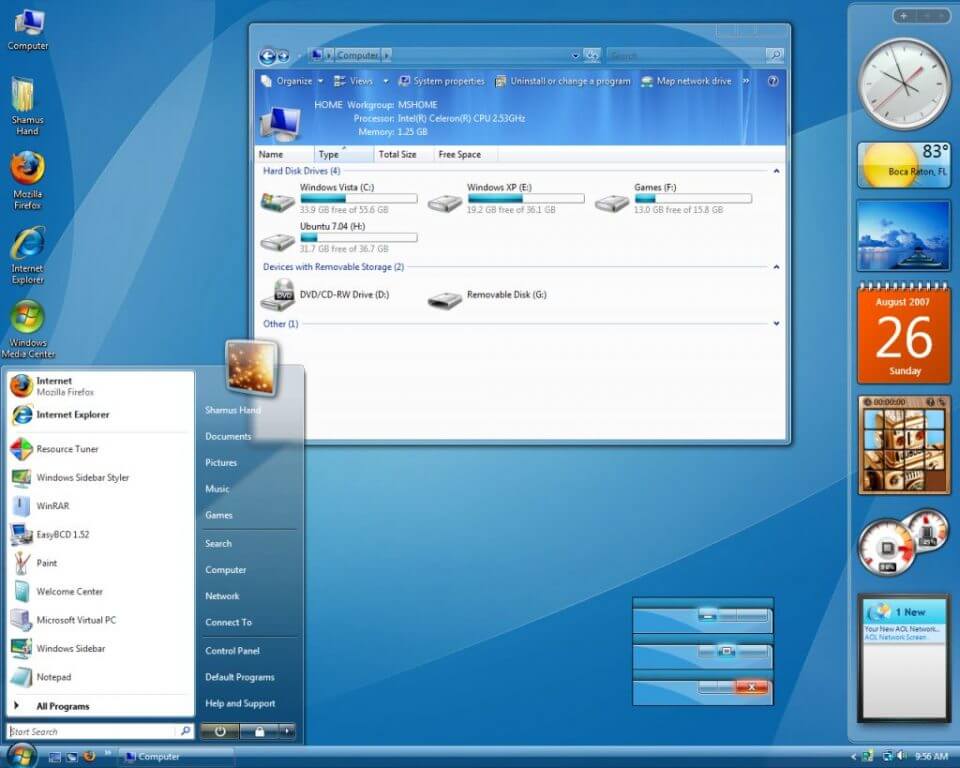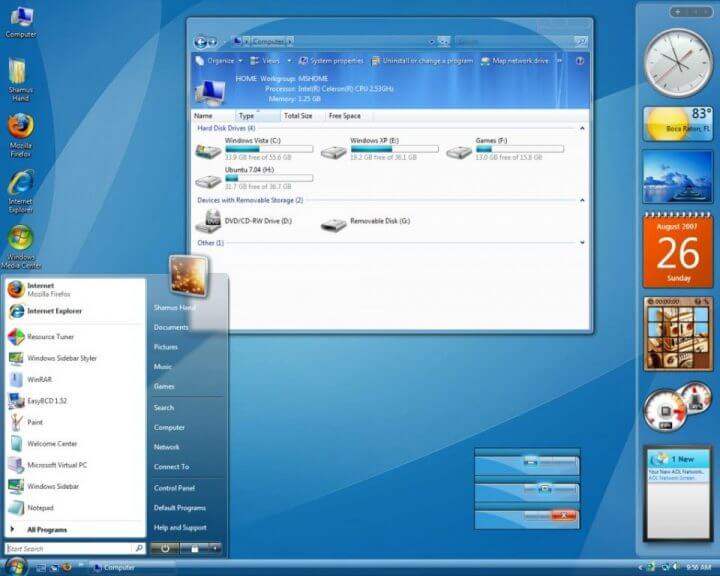 Windows 7 saw the last of its support end January 14, 2020, a little over ten years after it debut. Windows 8 will see a similar, "Extended Life" support timeframe but its disproportionate install base coupled with a shortened mainstream support roadmap paints a much different level of dependency than its predecessor.
Windows 7 is among Microsoft's most "loved" operating systems, gaining critical acclaim from its OEM partners, SMB's, enterprise, and the industry. Granted, Windows 7 existed in a time where it didn't have to compete in large part with smartphones or tablets for users' attention, it remains to this day as one of the most iconic operating systems from Microsoft.
While Windows 10 has had a much bumpier road to acceptance than Windows 7, it's on a similar trajectory as Windows 7 regarding adoption and overall industry fondness, which could cement its legacy as a marker product from Microsoft.
With Windows 10's install base inching the billion user-install marker, the 2025 mainstream support roadmap clearly taps Windows 10 as the worthy successor to Windows 7 that Windows 8 fails to be. Timeframes aside, Windows 10 offers Windows 7, Vista and XP users a larger landing area as they parachute into more modern computing experiences. The left aligned Start icon and menus, jump lists, inclusion of enterprise Internet Explorer 11 (Active X support), Windows Media Player, and legacy context menus are all comforts readily afforded legacy Windows users with Windows 10.
As with Windows 7, extensions for Windows 10 support could push it beyond Microsoft's intended cut off timeframe, which is not entirely a terrible thing. There is arguably a world that exists where Windows becomes the foundation of enterprise use while Windows 11 (sharing much of the same code) becomes the flashier creative sink for Windows engineers.
There is evidence of this public split-testing between operating system releases where Windows 10 and Windows 11 will both be updated/released in the Fall of this year. One will receive its enterprise update package squelching IT admin concerns regarding updates, while the other represents a concentrated effort to align with consumers consolidated productivity and creative trends.
Where Windows 10 brings additional security support for bio authentication, it'll be Windows 11 that'll experiment with the Start Menu, taskbar, widgets, new Windows Store, and UI overhaul, at the same time.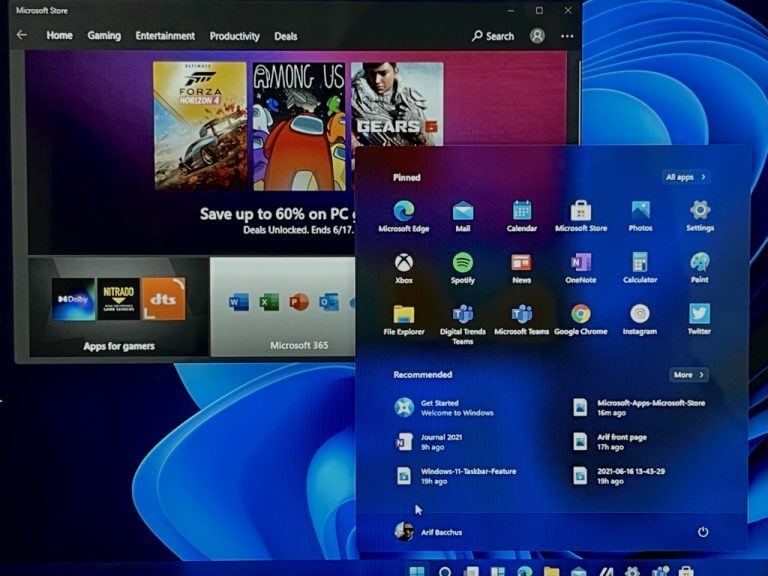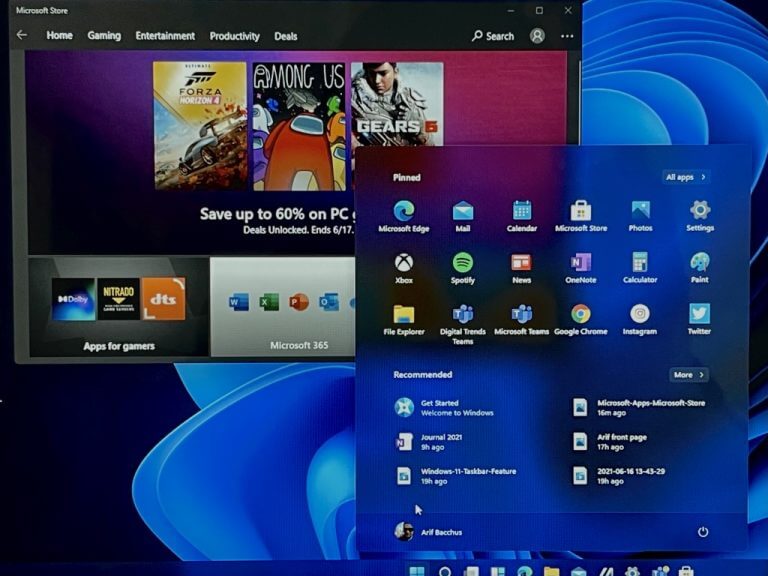 It's not hard to see Microsoft continue to issue enterprise level tweaks to Windows 10 in the coming years while it marches forward with Windows 11 being the benchmark for future consumer-facing feature development. Unlike the Windows 8 to Windows 10 transition, Microsoft did not have a steady user-appreciated fallback operating system to offer legacy users during its development transition.
Anyone who was not ready to move to Windows 10 was arguably led back to Windows 7 and ostensibly left two generational development cycles behind as far as features and support were concerned. However, with the way Microsoft has lined up Windows 10 to Windows 11, anyone hesitant about the future of Windows can watch from the sidelines without losing large core-technological advancements, features, and designs for the next few years.
Windows 11 development is a large question mark now, but with Windows 10 continuing mainstream support until 2025, it seems likely, a few productivity and enterprise features gained through Windows 11 development will find their way back to Windows 10 in some form, which is something neither Microsoft nor Windows users seems to want with Windows 8 but, perhaps, wished for with Windows 7.