If you use Feedly as your RSS reader of choice to keep up with the news, there are some solid third-party Feedly clients on the Windows Store. One of them is FeedLab, a free RSS reader that is really capable and customizable (it's available on Windows 10 Mobile, too).
The FeedLab team is currently working on the version 3.0 of the app, which will bring several UI and UX improvements including a new menu, new settings, new actions to mark as read the articles and more. You can see how it looks below and learn more about the new features on this page.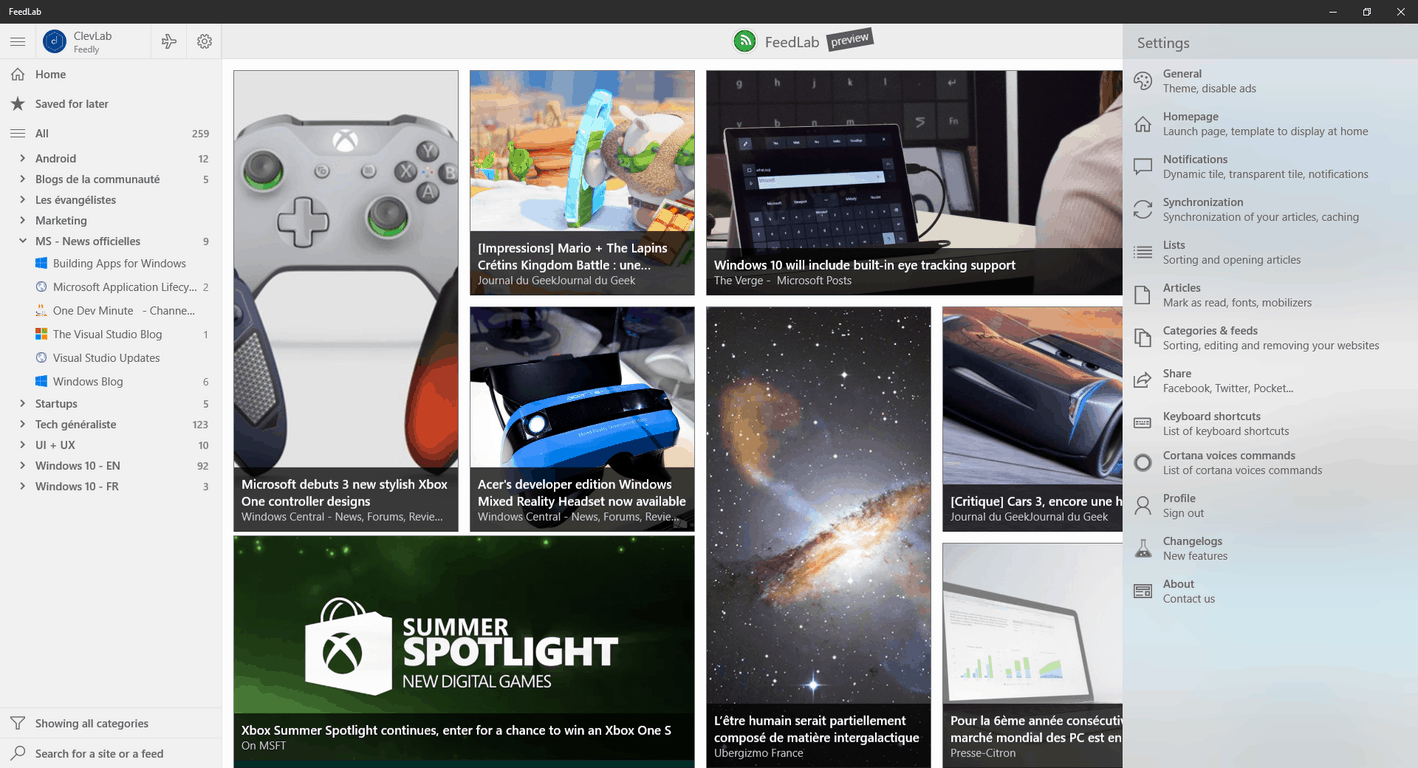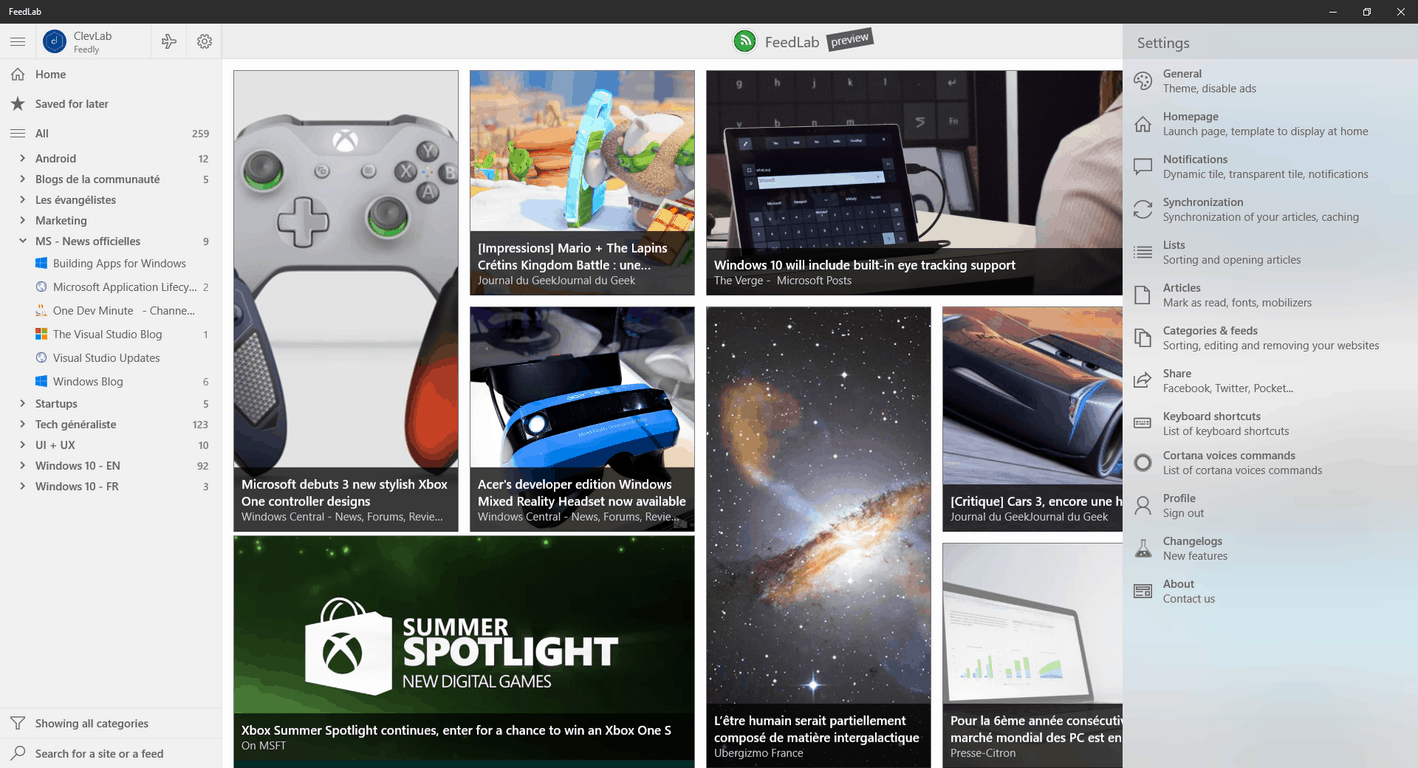 Before the major update is finalized, the team is allowing Windows 10 users to test an Insider Preview version of the RSS client. To sign up for the preview, you'll have to complete the registration form on this page (remember that you'll need a free Feedly account to use FeedLab). If you haven't done it yet, you can also check out the current Windows 10 app with the download link below.